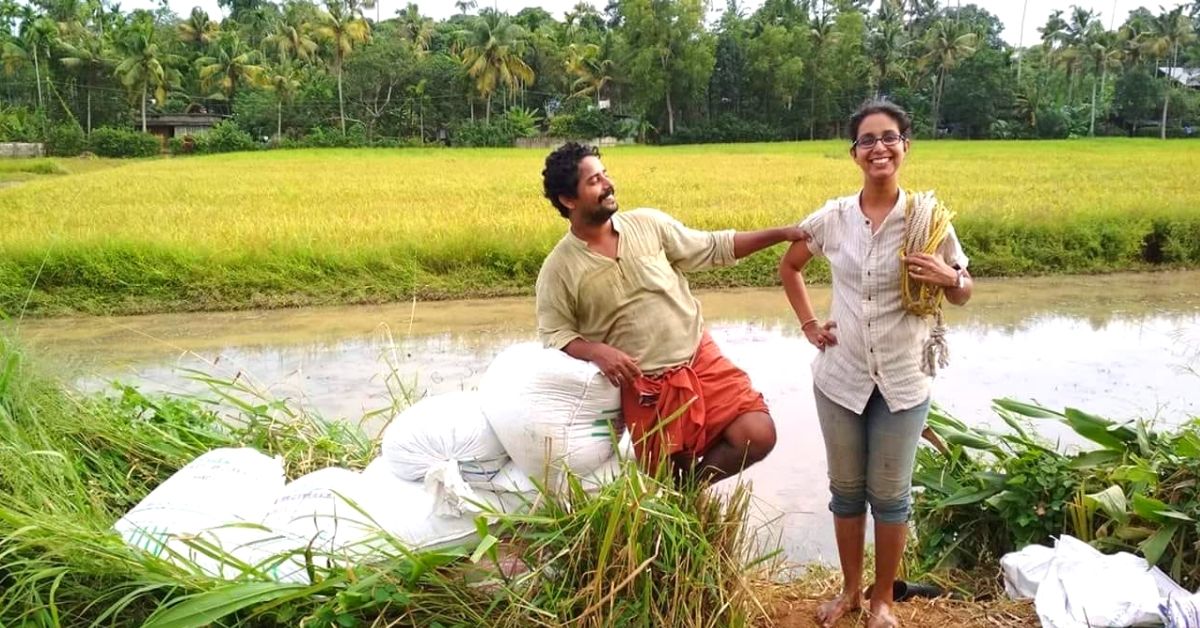 Content with the life choices the duo has made, KP Illias and Shamika Mone are on the pursuit of engaging more farmers across the country in organic farming.
KP Illias from Kerala and Shamika Mone from Maharashtra are perhaps the best example for the fact that a shared passion is the recipe for lifelong happiness.
Together, they have been silently driving an agrarian revolution in the country in recent years, and have not just guided seasoned farmers but also driven interest in youngsters to pursue organic farming.
But here's the catch: they don't have a single patch of land to their names!
Incredulous as it may sound, it was love for organic farming that brought Illias and Shamika together and eventually find love. But before we arrive at that, let's course through their journeys of finding their passion.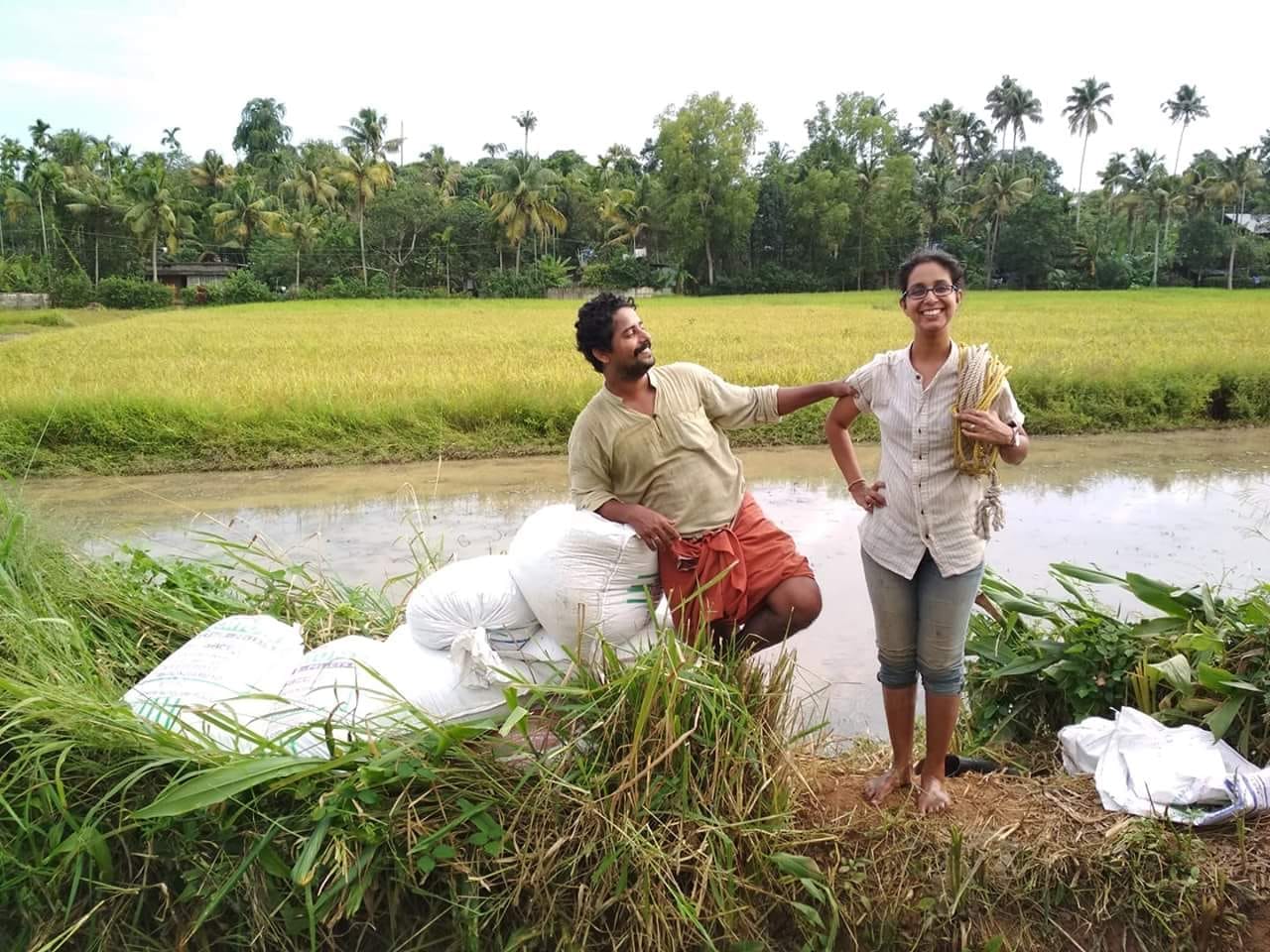 Illias was one among seven kids born in a poor household in Cheruvannur town of Kozhikode district in Kerala. With a land holding of barely 5 cents, farming was out of the question, and Illias's father had to work as a labourer to feed the family.
"Life hadn't been all too kind to us when we were growing up. I'd also failed in my class 10 exams. The only thing I was slightly good at was drawing, and my mother helped me get a painting job in the neighbourhood. This mostly consisted of painting slogans and banners in the town. There used to be an aquarium shop-cum-nursery next door, whose owner, Joji, would always keep farming related books and weekly publications like 'Ore Bhoomi Ore Jeevan' at the store. That's how I first came across organic farming, and I was very much interested," says Illias to The Better India.
The interest soon changed to a calling. The turning point soon came in the form of his association with Kerala Jaiva Karshaka Samithi (KJKS), a non-government organisation that has been functioning as a forum for organic farmers in the state for the last two decades.
"That was 2002. From then on, I began to attend numerous events and workshops on organic farming and also found out many legends of organic farming from across the country. One thing that fascinated me was the eating habits of the people I met during this time and how they produced food without chemical fertilisers and pesticides," shares Illias.
With serious issues like Endosulfan poisoning and pesticide exposure still fresh in the minds of the people in Kerala, Illias' interest in organic farming peaked to new levels.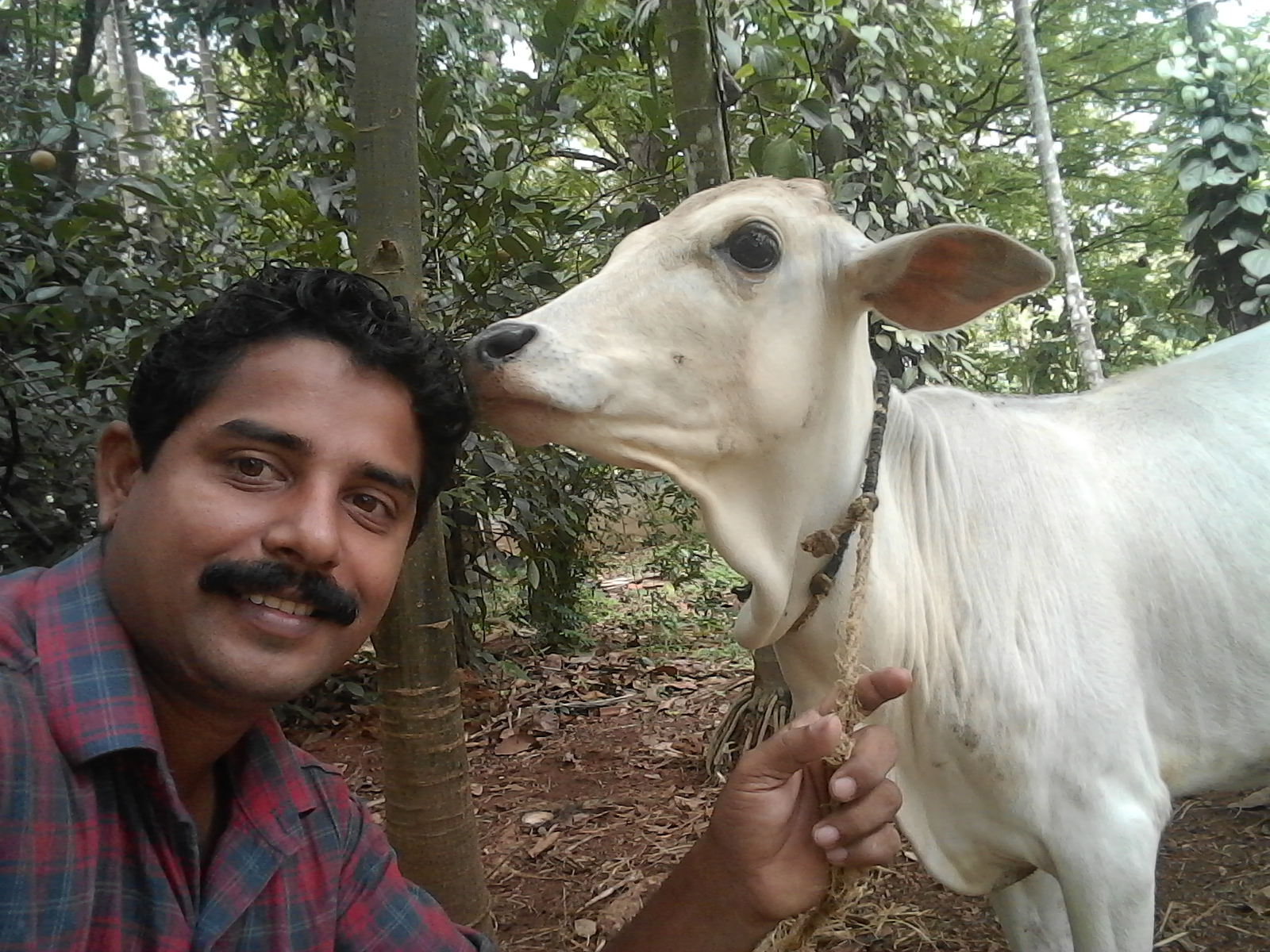 While he continued attending such events, it took another four to five years before Illias got to the ground, literally. He began organising eco-camps, where he met many youngsters inclined towards organic farming that encouraged him further.
A point came where he wanted to start farming on his own, but the fact that he owned not a cent of land was waiting to nip all his dreams right in the bud. However, the man was far from thwarted.
Why does farming have to be pursued on one's land alone? If I didn't have land to do so, at least I could work on the lands of others as farm help. That way I would get exposure and learn the basics, he says.
During this time, he volunteered with Thanal, an organisation championing the cause of environmental conservation and sustainability where he would come across many youngsters pursuing organic farming passionately.
Also, seeing his uninhibited passion for agriculture, many of Illias's friends offered their land to him to work on.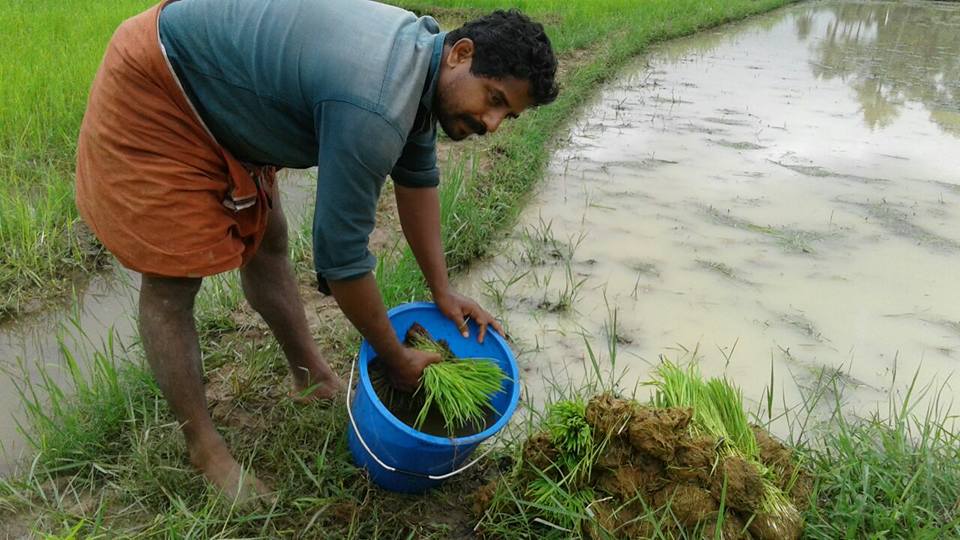 As for active farming, things looked up for Illias in 2009, when he helped with paddy farming on an acre of land in Padayeti village under Palakkad panchayat. Some of the kids who had been part of his eco clubs helped him in the endeavour.
After this, another acre of unused land was handed over to Illias for paddy cultivation. One thing that Illias noticed as he learnt more was that while organic farming was the way to go, it was necessary to use native seeds to pursue it sustainably.
And he began collecting and preserving different indigenous and heritage seeds during his visits to different places.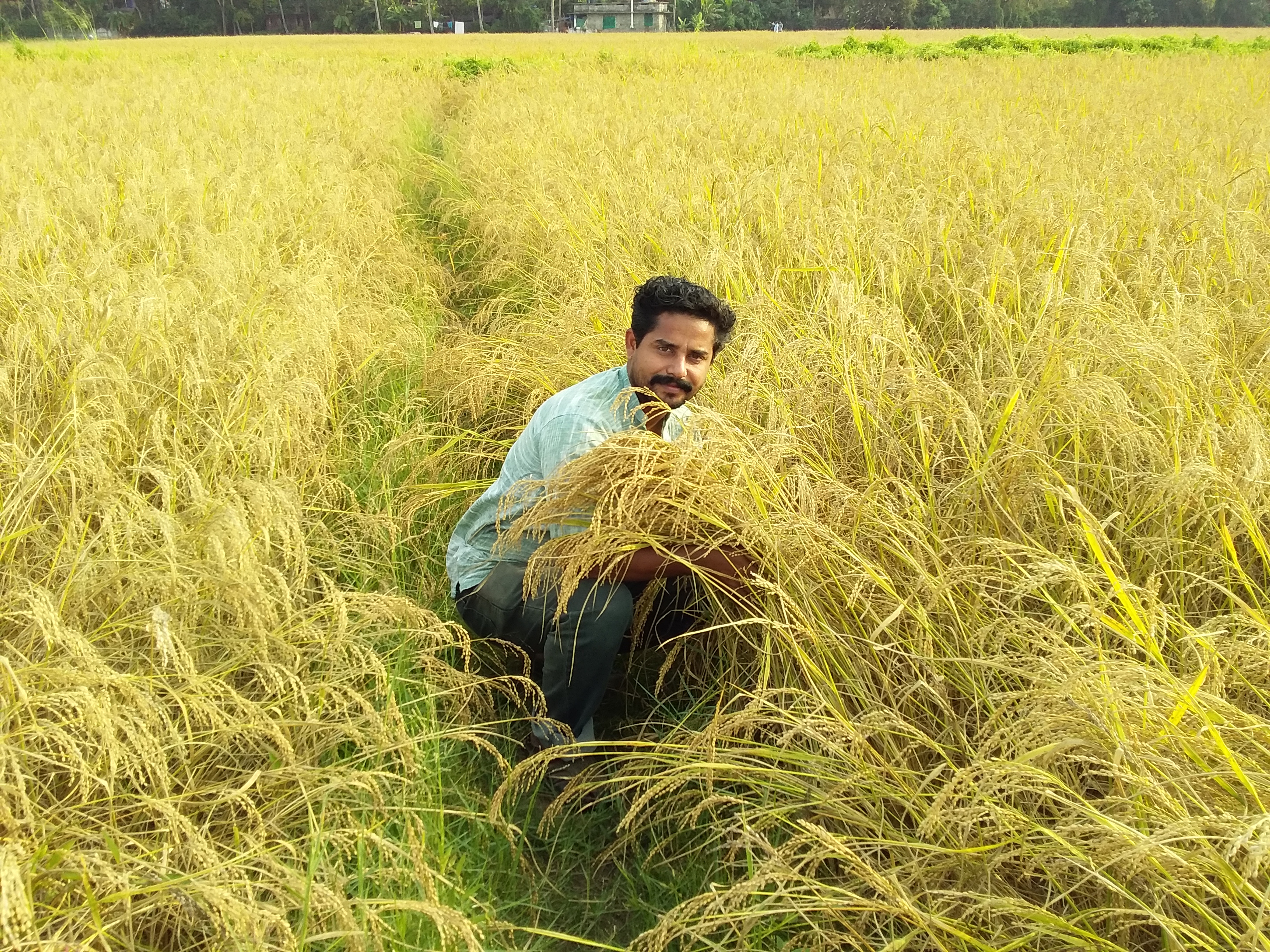 Throughout these years, Illias played a crucial role in widening the network of KJKS and establishing district level bodies to bring on board more and more organic farmers. To those who were interested yet sceptical about the practical feasibility of switching to this side, Illias became a mentor and motivated them with examples of his work.
He also travelled to different meetings and conventions for organic farming around the country, and it was during one such event, in 2012, that he came across Shamika Mone for the first time.
Shamika hailed from a very different background. After pursuing graduation in industrial microbiology, followed by a postgraduate in biodiversity, Shamika decided to give all lucrative job opportunities a toss to work with the Organic Farming Association of India (OFAI), the country's biggest network of organic farmers.
This led her to the coffee plantations of Coorg, where she worked closely with Dr Sujata Goel while documenting flora and fauna of the region.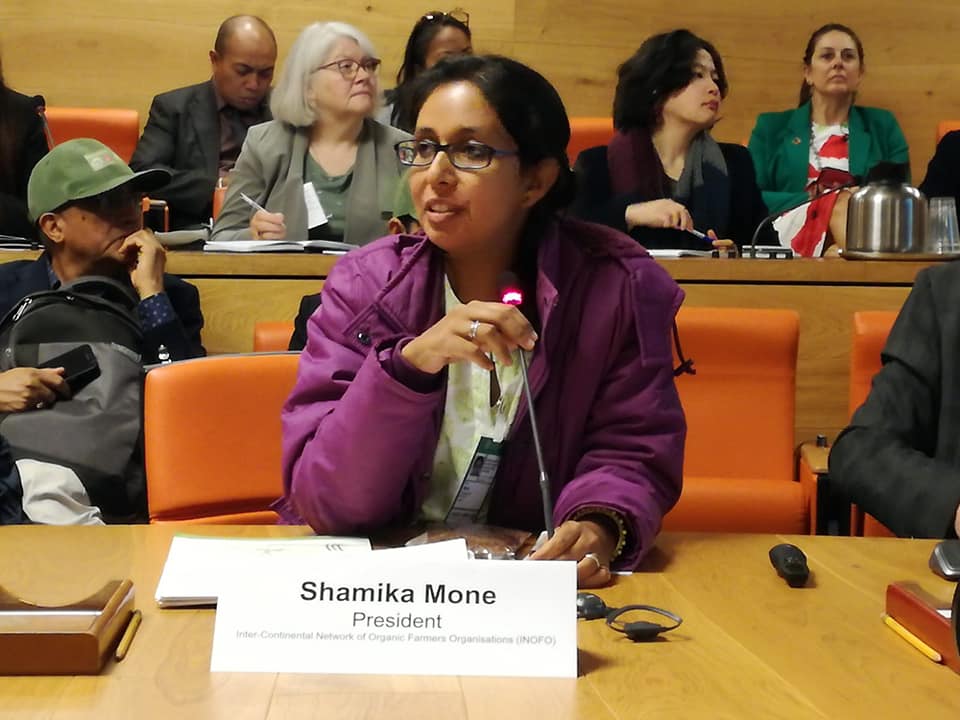 "The turning point in her life came when she went to a region infamous for drought and farmer suicides, Vidarbha, during her PhD research. The suffering of the farmers affected her so much that she chose to quit her research to do something for the upliftment of the farmers," shares Illias.
Shamika then undertook the journey of documenting the lives and struggles of the farmers in states like Odisha, Punjab, West Bengal and subsequently, Kerala. In the meantime, her association with OFAI took her to different events and her path crossed with Illias' time and again.
"A common friend gave my number to her, and we connected instantly, perhaps because of our love for nature, organic farming and the betterment of farmers. Language or different states didn't seem to be a barrier at all. I can't say when love-struck exactly, but the decision to live and pursue farming together felt the right thing to both of us after a long friendship," remembers Illias.
By then Shamika and her friends were already helping out Illias on the farm. Following a stint in Kasargod, a golden opportunity for Illias and Shamika came in the form of Salim Ali Foundation in 2017.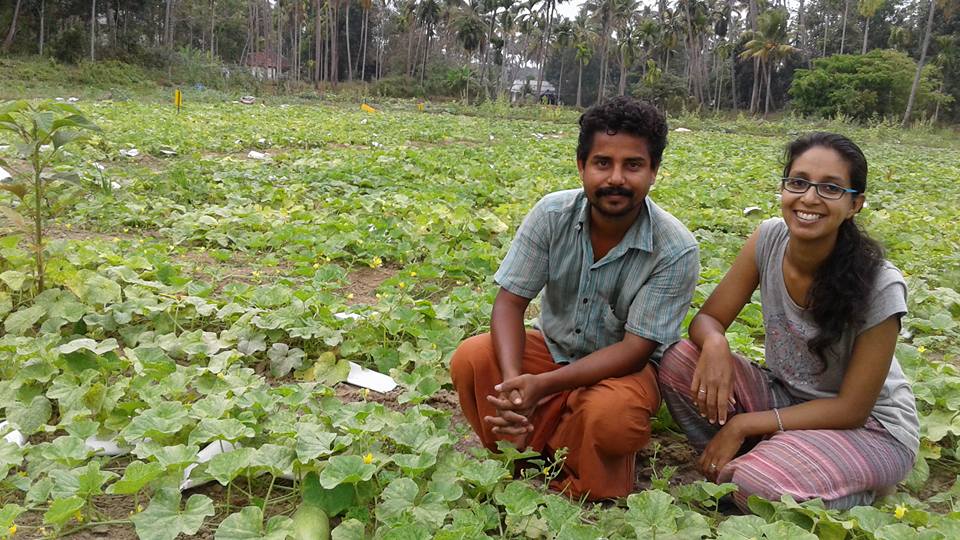 "The organisation had acquired about 16 acres of barren land in the village of Vellangallur in Thrissur district that they wanted to make cultivable and approached me for the same. Initially, it was quite difficult, but we kept on persisting. We used native paddy varieties like navara, nadan kuruva, rakthashali, thavala kannan and palthondi. A small patch has also been utilised to cultivate and grow vegetables. It has been quite a journey, but the ongoing success has made it all worthwhile," Illias proudly.
In 2018, the duo flagged off another venture: an organic store in Irinjalakuda. They sell organic products from farmer groups hailing from Kerala, Maharashtra, Rajasthan, Karnataka and Tamil Nadu. But the exciting feature is that each product comes with details of farmers, like their name, village and contact. The idea is that people can directly contact the farmers for their produce.
Through their shop, the couple ensures that these farmers get a fair price for their produce like rice, lentils, mustard, cumin and different millet types.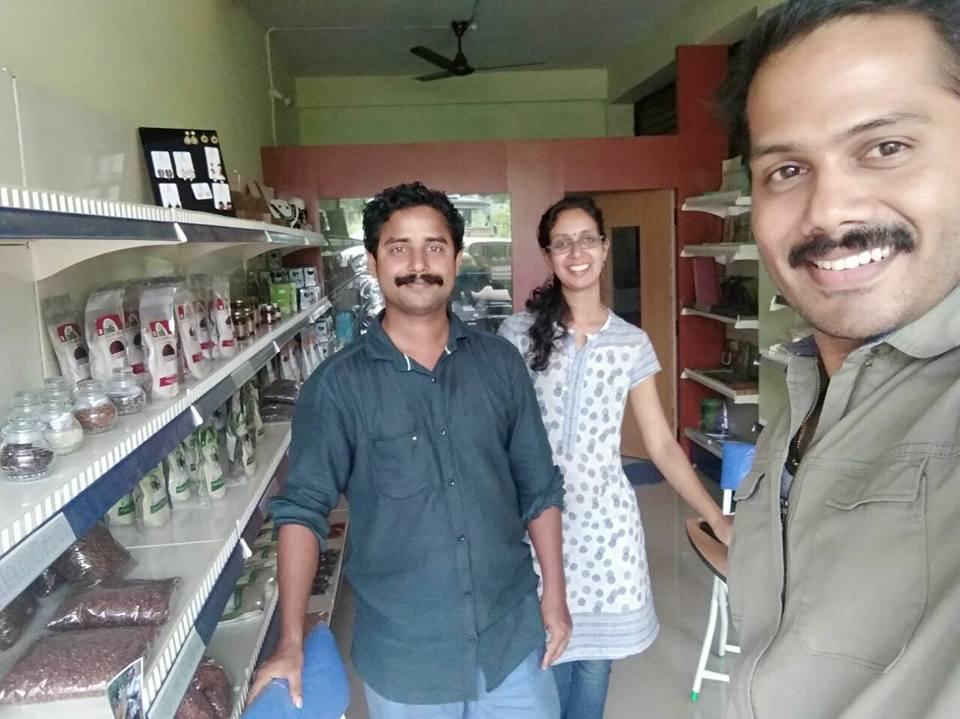 Today, Illias is one of the joint secretaries of KJKS, while Shamika is the Research Director of OFAI. As busy as their schedules get, they ensure that at least one of them is always around to look after their shop as well as the farm. Illias also holds the distinction of being the youngest President of OFAI.
A lot of credit for this achievement goes to years of llias' efforts that have prompted many youngsters to enter the world of organic farming as well as expanding the network of farmers in not just Kerala but across the state.
"We still don't own any land, but over the years I've realised that to set an example for people, one needs to practice what they preach. And I believe that if we are motivated enough, anything can be achieved," Illias adds.
KJKS won the Organic Medal of Honour, conferred by the International Federation of Organic Agriculture Movement (IFOAM) Asia in South Korea, in association with Xichong Municipal corporation based in China in May this year.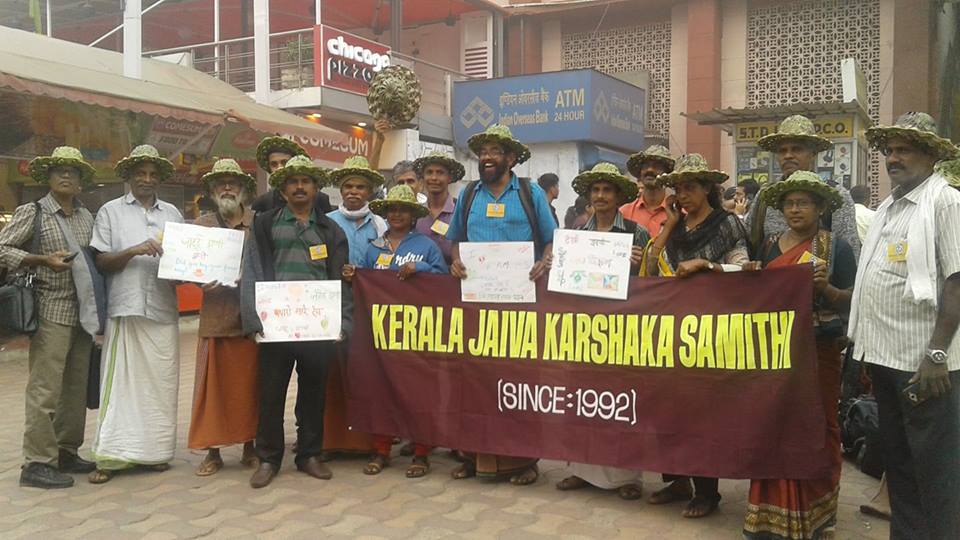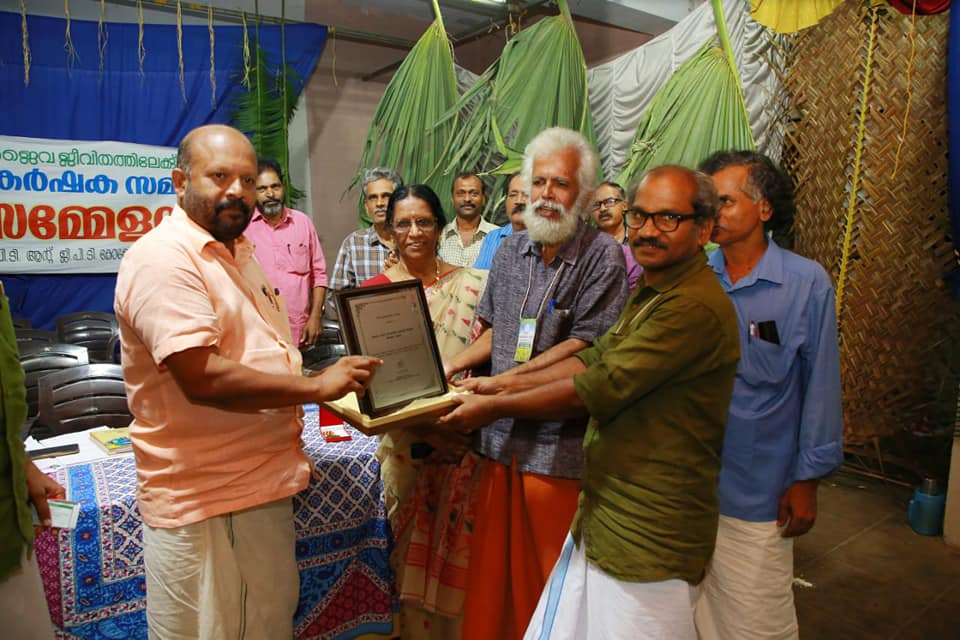 "This organisation has played a rather landmark role in raising awareness of sustainable forms of agriculture and bringing everyone from farmers to nature lovers under a single platform. This growing network is enabling farmers through not just guidance but also seeds and equipment, which is endearing as we are seeing more and more youngsters voluntarily willing to pursue organic farming as a career choice," he proudly states.
---
You may also like: 10 Years, 5000 trees & an Organic Paradise: Kerala Couple's Love Story Will Wow You!
---
Content with the life choices the duo has made, Illias and Shamika are currently on the pursuit of engaging more farmers across the country in organic farming with the goal of not just improving their lives but also doing good for the environment through sustainable farming practices.
All photo courtesy: KP Illias.
(Edited by Saiqua Sultan)
We bring stories straight from the heart of India, to inspire millions and create a wave of impact. Our positive movement is growing bigger everyday, and we would love for you to join it.
Please contribute whatever you can, every little penny helps our team in bringing you more stories that support dreams and spread hope.