From vermicompost and biopesticides to indigenous herbs and food forests, over 300 millennial farmers are now providing on-ground training in sustainable farming to villages and schools in north-east India—all thanks to one man's vision!
Samir Bordoloi, a graduate in agricultural studies secured a well-paying job in the food industry almost immediately after his graduation. This cushy job, in a well known MNC, would teach him many things about the ways of working in the industry.
And most of these lessons were shocking.
Soon after joining his job, Samir, who comes from a farming background from Jorhat, Assam, realised that a wide gap divides what the farmers grow and what consumers buy. This huge gap is mostly occupied by big names in the food industry that allow the produce go through several stages of chemical treatment before readying them for the market. These industries are also responsible for making raw staples across India largely similar—if not identical—although our complex biodiversity offers a surplus variety of grains, fruits, and vegetables.
"The food industry is one of the most profitable in India and yet, the farmer is the one who starves. My job was an eye-opener," Samir tells The Better India.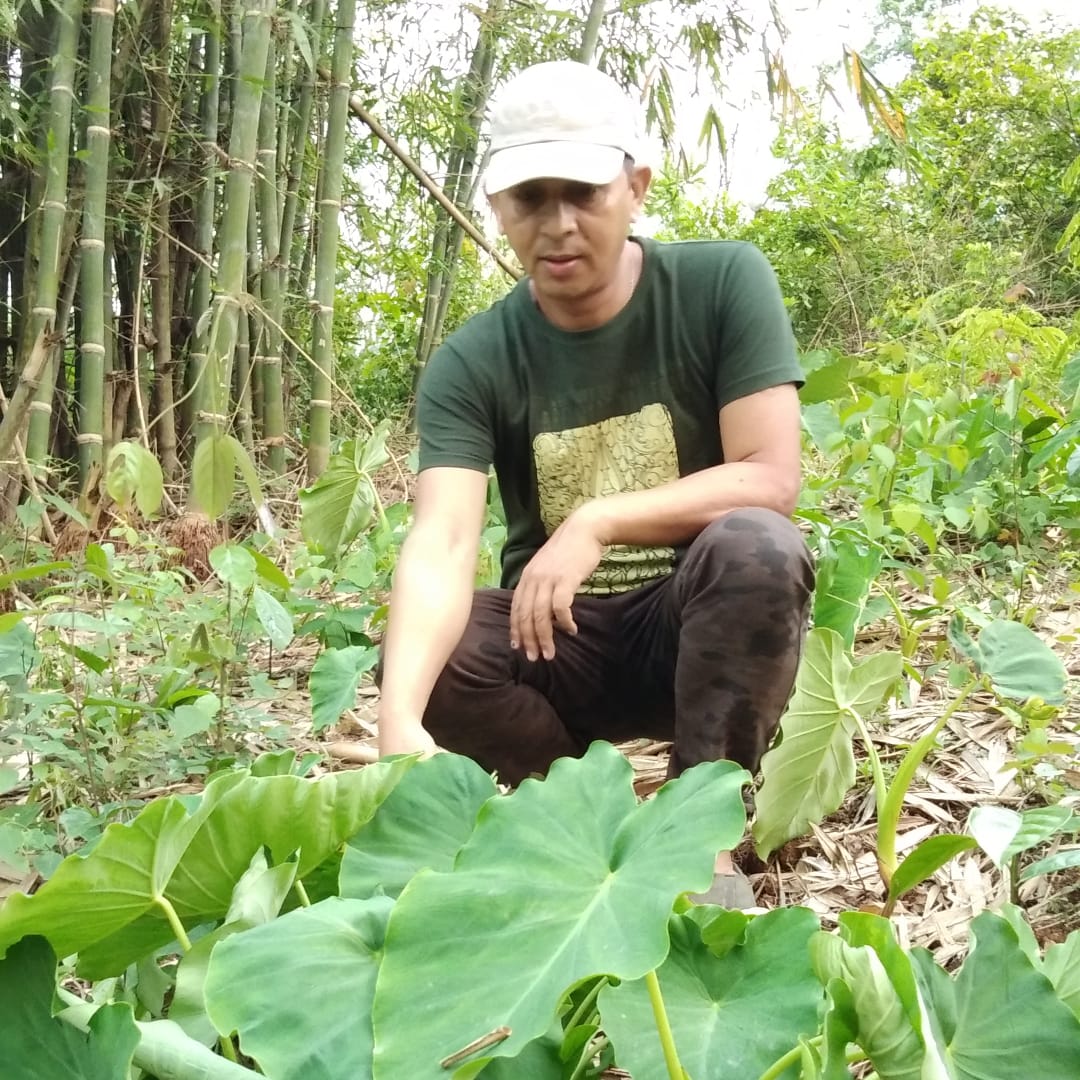 "Coming from an agricultural background, I could sense where the problem lay. In the race to provide for the industries that need a very small inventory of raw materials, the farmers were losing out on indigenous crops. This is true, especially for the NorthEast, because each State here has a very diverse palate to offer and yet, many farmers cultivate the same list of crops, infesting the land with chemicals and getting very less money in return. I wanted to change this."
Assam's economy largely depends on agriculture, grows mostly tea, rice, sugarcane, pulses and turmeric. And even though 69 per cent of Assam's workforce is engaged in agriculture, the per hectare yield of rice (the staple food in the state) is 1700 kg, which is lower than the national average. Tea and rice might bring income to the farmer's home but Samir observed that they were losing out on indigenous crops and the potential profits that they could earn from them.
The journey back to traditions: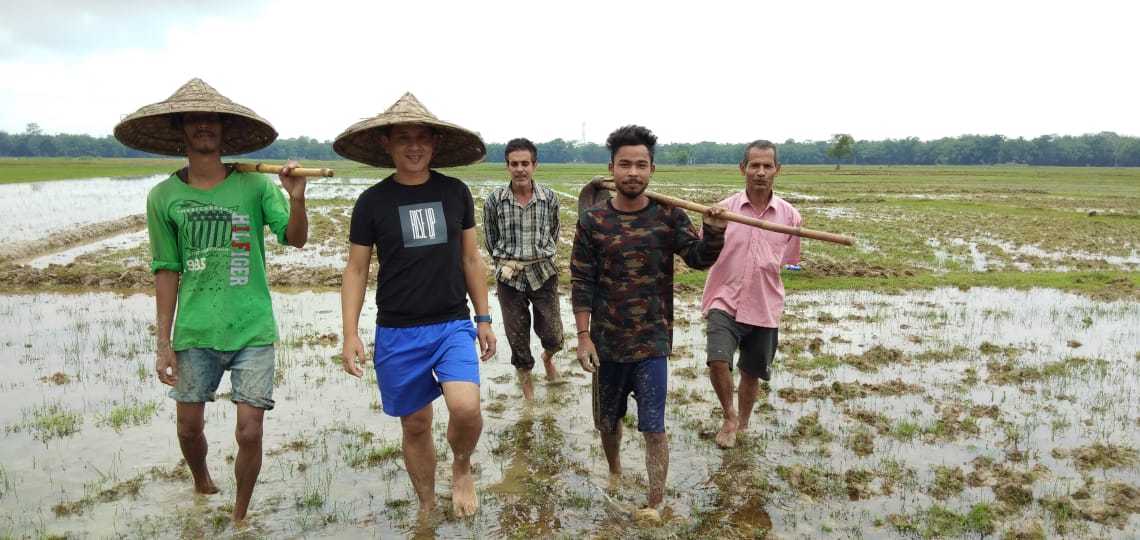 "Being a farmer, I understood that we need to adopt such measures that make farming profitable. Only if this is achieved, the farmer's child will want to take the baton of his father's occupation ahead," the 43-year-old explained.
The NorthEast is a hub of a vast variety of produce and visiting different villages strengthened this knowledge for Samir.
"If, for example, I go to a remote village in Nagaland, their food habits are very different from those in a Manipur village. I also realised that selling local herbs invites a much larger profit than growing cash crops. So I decided to act on that."
Traditional farming knowledge among the rural population has always been strong. And thus Samir started speaking to farmers about the benefits of organic farming of indigenous crops and found out that everything from the inputs to the certification was very costly.
He explained that farmers living in remote areas took up organic farming when they came to know about government subsidies.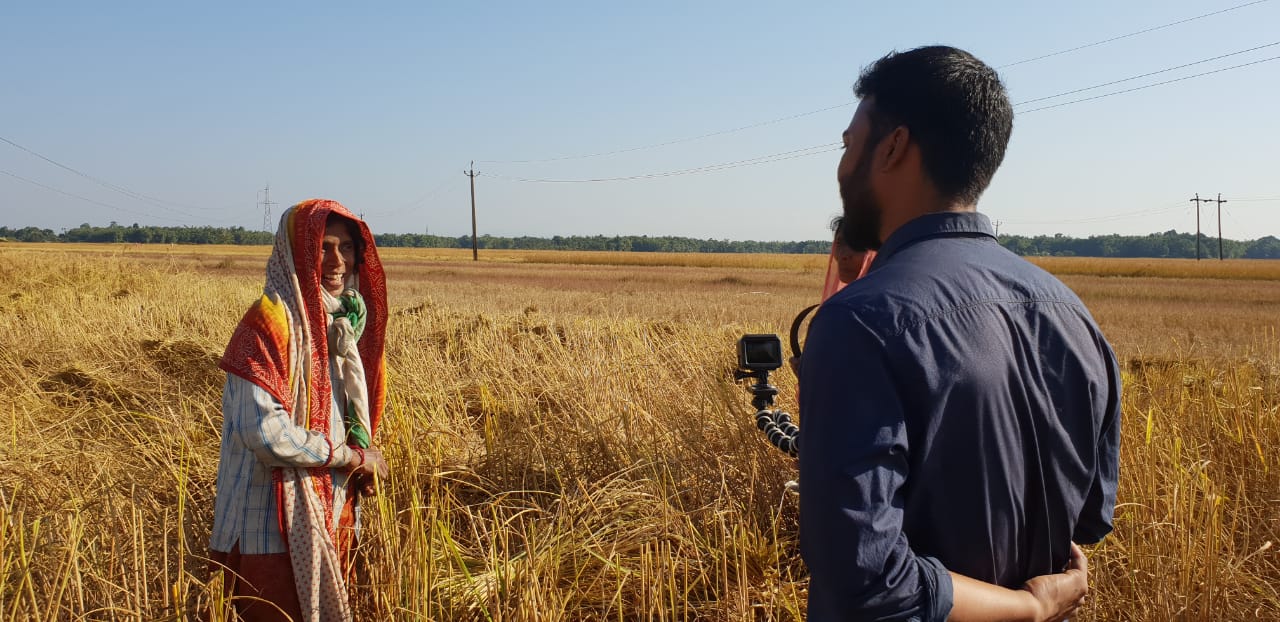 But the subsidies would finance their seeds and equipment for a year or two, after which the farmer had to buy their own stock. This resulted in the farmers dropping the organic methods of farming and going back to chemical farming.
"Another factor was that plenty of food is available for the NorthEastern farmer. Nature feeds us here and so the farmers were not ambitious to grow more crops and earn more money because their stomachs are full. However, recently, the situation changed. Conventional organic farming would have burnt a hole in the already light pockets of the farmer. I thought of an ecological method of farming," shares Samir.
This method of farming included the reuse and recycling of resources and growing local herbs instead of the cash crops. If the farmer starts growing lightweight herbs and crops like mint leaves, rosera leaves, and polygonum herbs, they could start consuming them themselves and also cut down on the risk and costs of transporting them to the far away mandis (markets). The surplus can be made into herbal tea," says the entrepreneur-cum-farmer.
"If we made the NorthEastern economy revolve around such plants, we could restore our losing flora and ensure that the local farmer eats local food," Samir explains.
Green Commandos:
Although Samir began his quest alone, he wanted the youth of the NorthEast to join him. In 2017, he formed the Society for Promotion of Rural Economy & Agricultural Development, North East (Spread NE), an NGO that brings together people of the age group of 18-30 years to empower farmers growing local food.
23-year-old Chandeep Gogoi, an engineer by profession tells TBI that he was introduced to Spread NE in December 2018.
"I was always interested in sustainable farming but there was very little opportunity in urban spaces like Guwahati. When I was told about Spread NE, I immediately applied for their training programme to become a 'Green Commando'. Our job as a Green Commando is to spread awareness about organic farming and bring as many farmers as we can under our wing. Not everyone knows the exact meaning of organic farming and it is up to us to teach them that," he says.
Spread NE is encouraging the youth to make their foray in the field of organic farming by making the occupation attractive. Some of these commandos go on the ground directly and teach farmers scientific techniques while others ensure that farmers are 'adopted' by urban families.
---
You may also like: Woman Quits Cushy US Job to Go Organic, Transforms Farm into 10-Acre Food Forest!
---
Spread NE attracts Green Commandos not just from Assam but also from Manipur, Nagaland, Mizoram and from other parts of India. For those commandos who live in or have ties with urban families, their 'mission' is to promote the consumption of local, indigenous and organic food among them.
"Whether it is deliberate promotions among big groups or a casual conversation over tea at a relative's place, the urban commandos highlight the need to have local food in urban diets. When they earn their trust, the commandos persuade the families to adopt a farmer from the village. It is a win-win situation since the families can receive a year's worth of herbs and other produce. For the farmer, it is an assured income of about Rs 15,000 per month. They go to big cities like Mumbai, Bengaluru, and Delhi for half of this money. With this initiative, at least they are living where they belong," Samir says.
Each farmer is associated with several families who buy their produce exclusively from him. The farmer is free to sell the surplus in the market or use it to make herbal tea or other products.
Spread NE's army now has over 300 Green Commandos. Each of them works in their own capacity in the various villages of Assam, Manipur, Meghalaya, and Nagaland.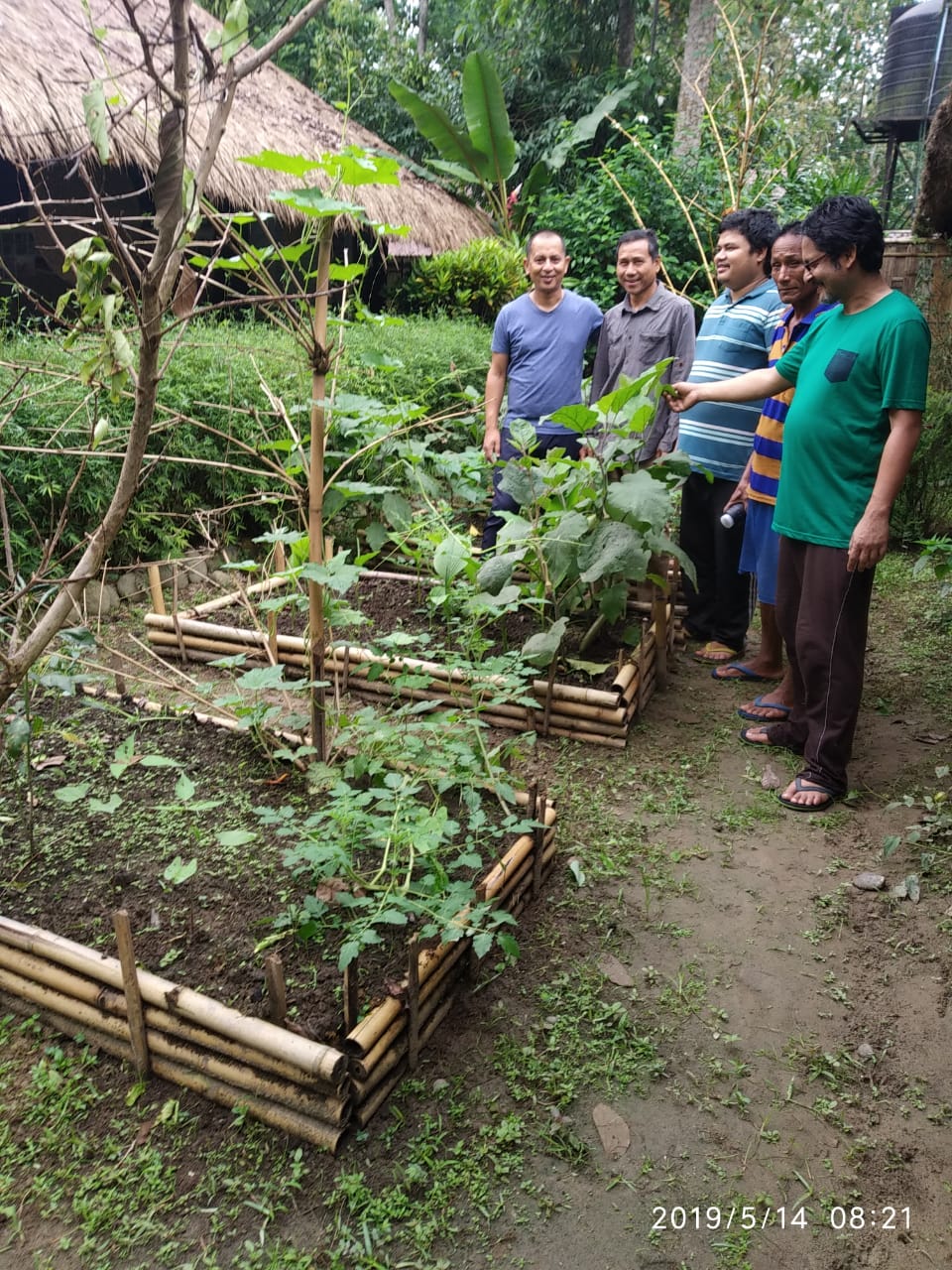 Kirtiman Borah, an egg distributor from Jorhat says that he was always keen on working in the food industry and specifically, in the organic agriculture stream. He was introduced to Spread NE about six months ago by one of his friends and he jumped onto the opportunity almost instantly.
"As part of my work as a Green Commando, I adopted the Malowpathar village. I started teaching how to make vermicompost to the farmers here and soon enough, the kids also joined us. My work is to support the locals and ensure that local food brings money to the villages. The village was adopted about two months ago and already, 27 families are benefitting from the initiative," the 28-year-old tells.
Today, Kirtiman has started his own Facebook group called Core Organica which invites eco-enthusiasts like him to push the cause of organic farming. The chain reaction that Samir has started has already begun to show results!
Getting the kids involved: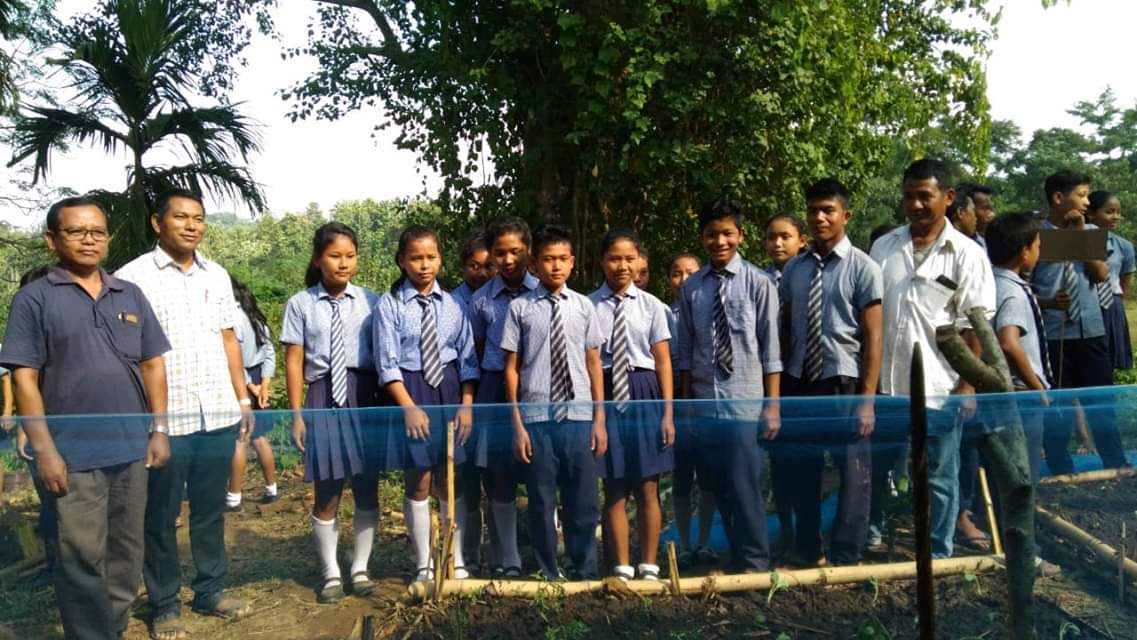 Spread NE was founded in January 2017, and during the initial stages, Samir wasn't getting the response he had expected from the farmers. And so, he decided to go to the local village school and begin his groundwork with the students there.
The first school that he began his work in, the subject was introduced as gardening. "The rural school did not even have a science lab so our garden became the class to teach not just about vermicomposting and organic agriculture but also about science experiments and mathematics. Initially, the support we received from the parents was only passive encouragement to pursue the subject. But we made the vermicompost in recycled thermocol boxes and sold it. As a result, the mothers too showed interest in our activity. This is how we expanded from a school project to a local initiative," Samir explains.
Since the work began in 2017, Samir and his team of Green Commandos have adopted over 150 schools this way. They teach the students about the importance and methods of making vermicompost, or organic farming and the need to grow and consume local food products. Their belief is that early exposure to this will inculcate a habit within the kids which will possibly slow down the rate of migration when they grow up.
---
You may also like: IIT Grad Quits Singapore Job to Teach Poor Kids From 11 Flood-Prone Assam Villages!
---
With a three-pronged approach to help the children, youth and the farmers of the Northeastern States, Samir is ensuring that the local culinary culture is preserved in the Northeast. So far, over 40 farmers have been adopted by urban families, over 150 schools have been adopted under the eco-initiative and 326 Green Commandos have been trained to educate the rural folk about the benefits of local cuisine.
Theirs is a zero-cost model where the income received by selling vermicompost is invested back into the cause. The farmers associated with them benefit directly from their clients and in the cases where the Green Commandos have to act as middle-men, a majority of the price is given to the farmers. Only about 5-10 per cent of it goes towards Spread NE.
If you too wish to join this eco-army or support them in any way, drop them an email at spreadne@gmail.com.
(Edited by Saiqua Sultan)
Like this story? Or have something to share? Write to us: contact@thebetterindia.com, or connect with us on Facebook and Twitter.
We bring stories straight from the heart of India, to inspire millions and create a wave of impact. Our positive movement is growing bigger everyday, and we would love for you to join it.
Please contribute whatever you can, every little penny helps our team in bringing you more stories that support dreams and spread hope.