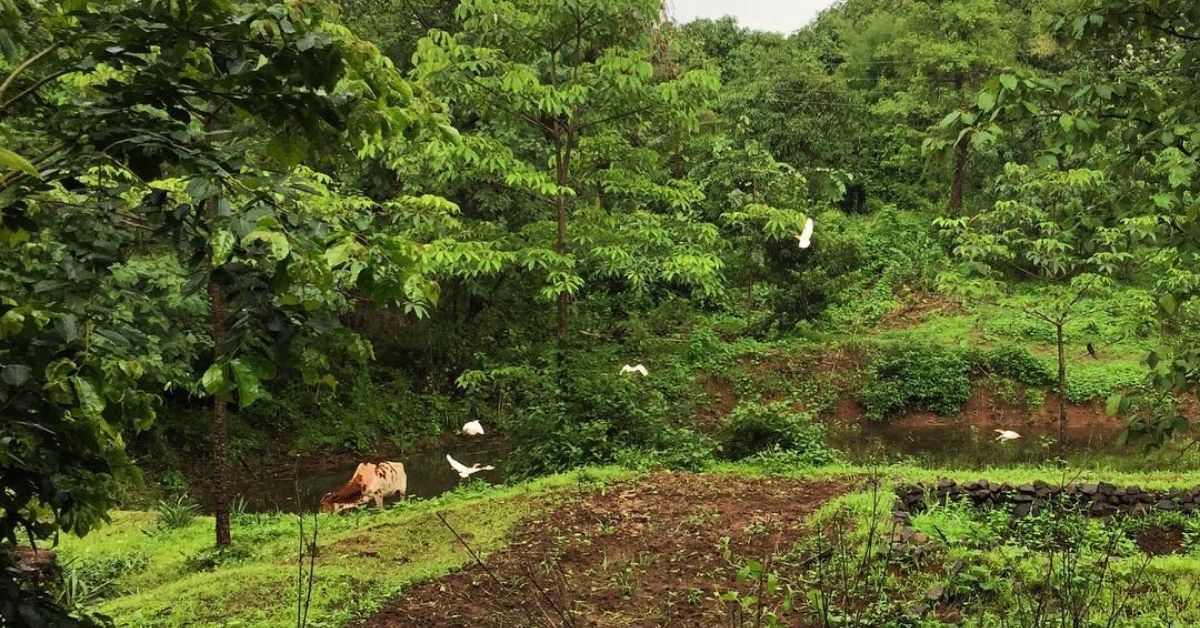 Nearly a decade ago, Bhatia gave up a well-paying job as an environmental analyst with the United States Environmental Protection Agency in Boston and traded her busy city life abroad to live at Vrindavan Farm.
About a three hour drive north east of Mumbai lies a 10 acre land that belongs to Gaytri Bhatia's family.
The plot has been christened Vrindavan Farm, after the ancient forest in Hindu mythology where Krishna spent his childhood days.
It isn't just the organic food that Bhatia grows, which makes the journey of the farm interesting. It is her story.
Nearly a decade ago, Bhatia gave up a well-paying job as an environmental analyst with the United States Environmental Protection Agency in Boston and traded her busy city life abroad to live at Vrindavan.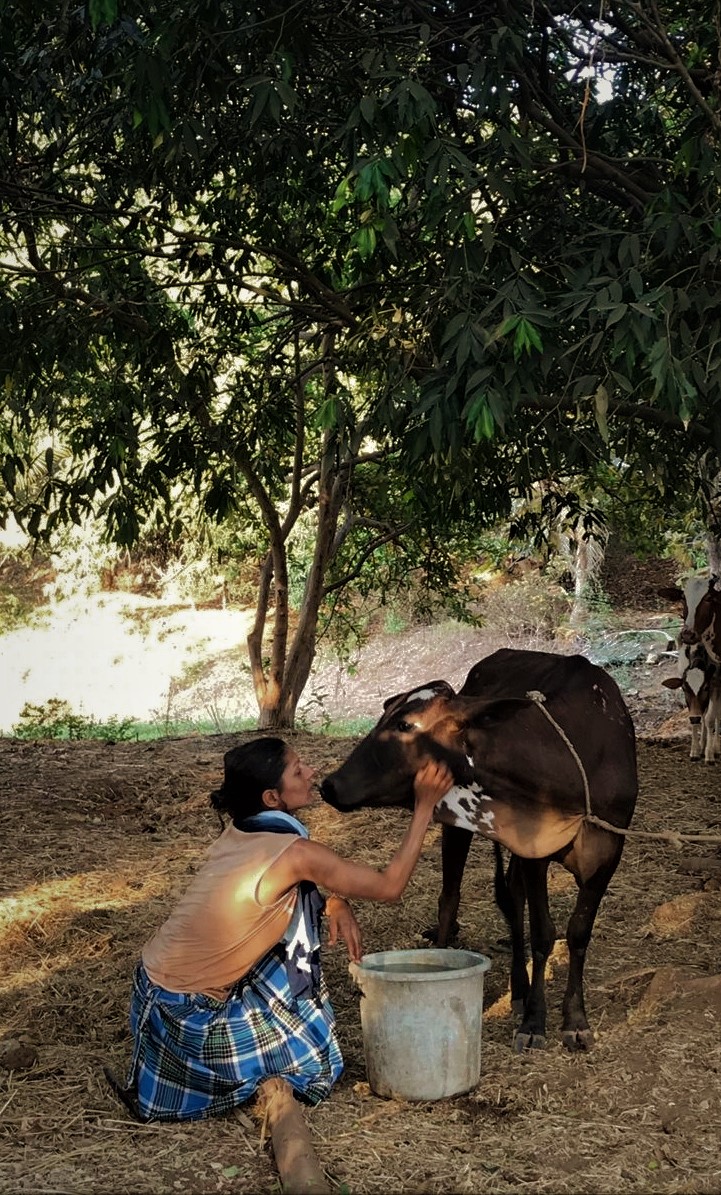 When she first moved in, the land was predominantly a mango orchard with around 500 trees bearing seven varieties, with some coconuts, cashew nuts and black pepper crops.
Today, apart from being lush with mango trees, a number of other fruits like banana, papaya, mulberry, chikoo, pineapple, jackfruit, wild berries, cashew apples, heirloom tomatoes among others also grow on the farm. While some of the spices grown at the farm include turmeric, ginger, pepper, greens like lettuce, baby spinach, basil, native sorrel, moringa, amaranth and vegetables like doodhi, papaya, pumpkin, tomatillos, brinjal, yam, lemongrass are also grown at the farm.
Besides these, a small patch of land outside her home blooms with experimental crops for the next season like purple and atomic red carrots and Mexican varieties such as tomatillo verde and beetroot.
Recalling the beginning of her decade-old journey, in an exclusive interview with The Better India (TBI), Gaytri says, "Over my years of (environmental) consultancy, I recognised that a paradigm shift was needed in the way we treated ourselves and the earth, one that could be scaled up only from the roots. Working in environmental analyses prepared me for the extent of the damage being done to humanity via damage of the earth in our industrial-driven lifestyles. Farming was the way to grow this change (for me)," says the first generation farmer.
The journey that began merely watching the land do its own thing has now turned her into full-time organic farmer and entrepreneur who produces and sells clean food, freshly processed products, conserves heirloom seeds and preserves them in seed banks.
Every harvest season, the farm run by Bhatia yields 3,000 to 5,000 kilos of mangoes which are sold to a long list of clients in Mumbai, including top restaurants like the Smoke House Deli, Kala Ghoda Cafe, The Pantry, Olive, and more.
Did the farm practice any chemical farming before her intervention, I ask.
"The land has never been exposed to chemical practices. But what triggered my foray into organic farming was overhearing colleagues talk about the use of DDT (which is globally banned) in their paddy fields. As the extent of the issues in agriculture became clear to me, so was the need to exemplify the simplicity of and necessity for natural farming."
In an era where high-yielding genetically modified seeds (GMO) are on the rise, Gaytri is striving to preserve, grow and multiply heirloom or native varieties.
"The doozy in the seed is this – seed production today is owned by the very companies that developed chemicals for warfare. The manufactured seed is resilient to chemical interventions (pesticides like Roundup) that in turn kill the surrounding natural order, which is essentially everything, except the plant born from a modified seed. But the seed is sovereignty and cannot be left to a power-hungry minority; it should always be in the hands of the masses.
"Resilience in seed evolves naturally. It amazed me how few farmers are seed-saving today and how far the dependence on market-bought hybrid and GM seeds had spread."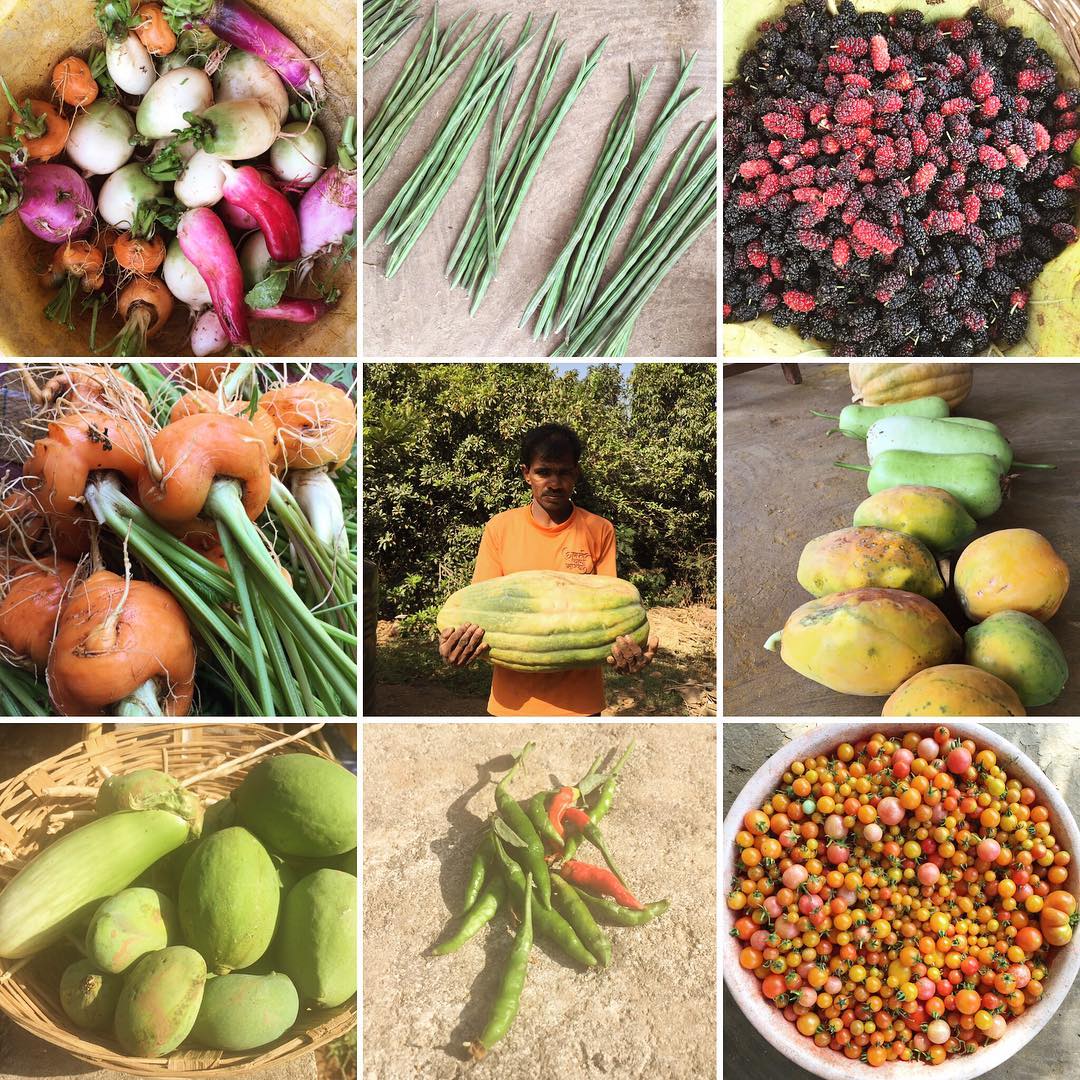 How does she conserve seeds?
"We grow the crop during its seasonal cycle annually to maintain its presence in our bank.  Seeds are stored in ash in glass jars. On a small scale we share seeds with neighbouring farmers. Presently we're working on multiplying Mahadi rice and native moong dal. We also grow heirloom fruits and vegetables like tomatoes, lettuce, beets, radishes. Our seeds aren't always indigenous, but they are always open-pollinated seeds from farmers, not laboratories," she informs.
A total of nine workers that includes Bhatia maintain the farm. These are locals from her village. While the team works diligently during their 8 am to 6 pm schedule, Bhatia single-handedly takes care of the work allocated for dusk hours.
Crops are seasonally planned, rotated and intercropped. Pests are usually managed by companion planting. But in case it needs additional intervention, they use cow urine sprays.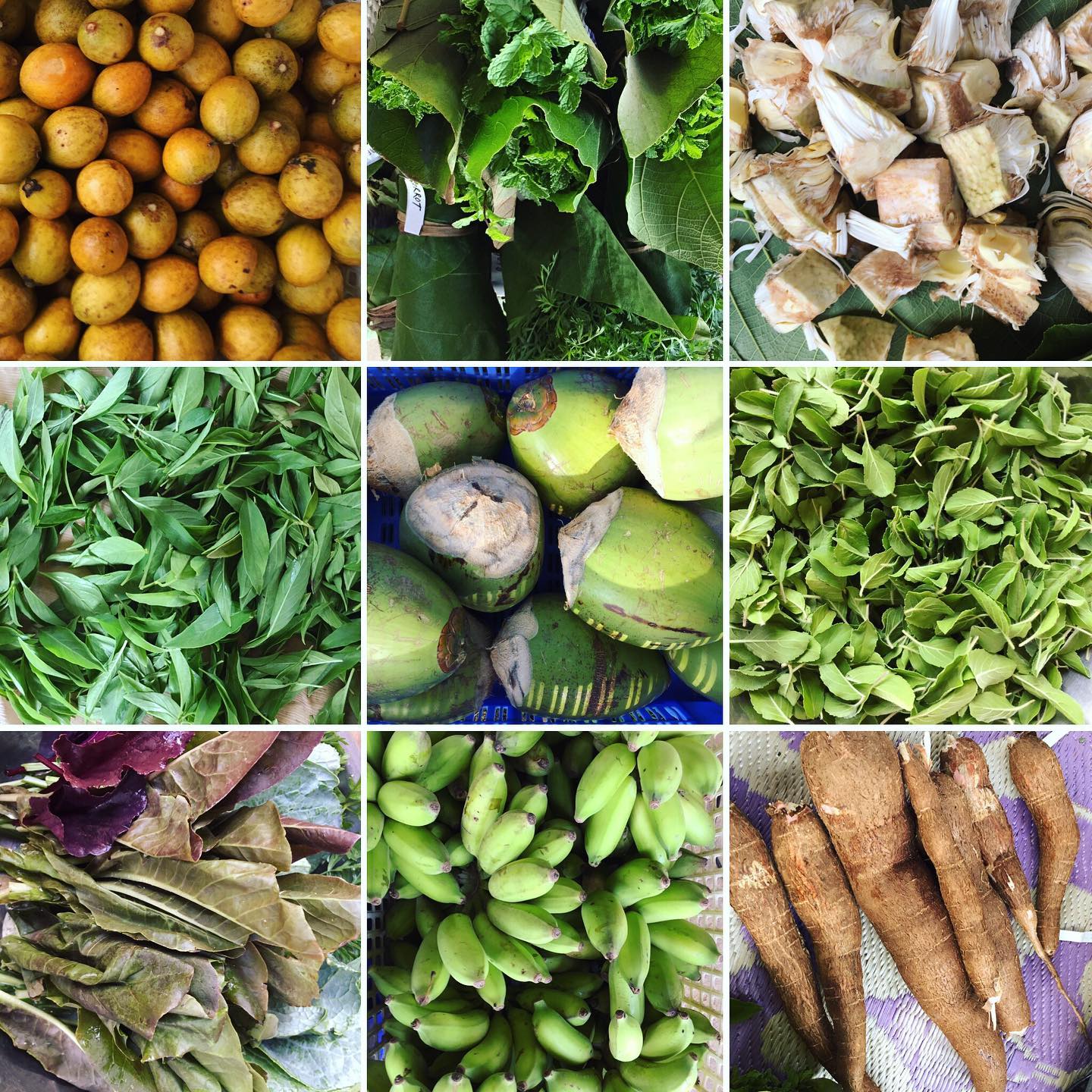 "The cow is at the centre of natural agriculture. Four cows (2 of which are calves) live on the land. Their excreta for us is gold—the core ingredient in our home-brewed fertilisers and pesticides. They graze off the land itself."
She whips up her own bio-fertilisers, mixing cow dung, cow urine, fish excreta, algae, dried leaves and flora from the farm. Fermented, the nutrient-rich concoction rejuvenates the soil. Fungicides are made of garlic and insecticide with neem.
For a weekly subscription of fruits and vegetables that she started back in 2013, they service about 30 families, with a customer base of about 500.
In addition to fresh produce, herbs, seasonal fruits and greens, they sell processed organic products like herbal teas, berry jam, mango jam and mango chutney.
"We bring produce and products to Bombay, our closest market. Based on what it [amount] is (the scale of each of our crops varies), we serve everyone we can, from families to restaurants," she adds.
---
You May Also Like: Working for 35 Years, Ex-Banker Grows Lush 2 Acre Forest in the Middle of Kochi!
---
She ends with a message emphasising the importance of farmers making the organic switch.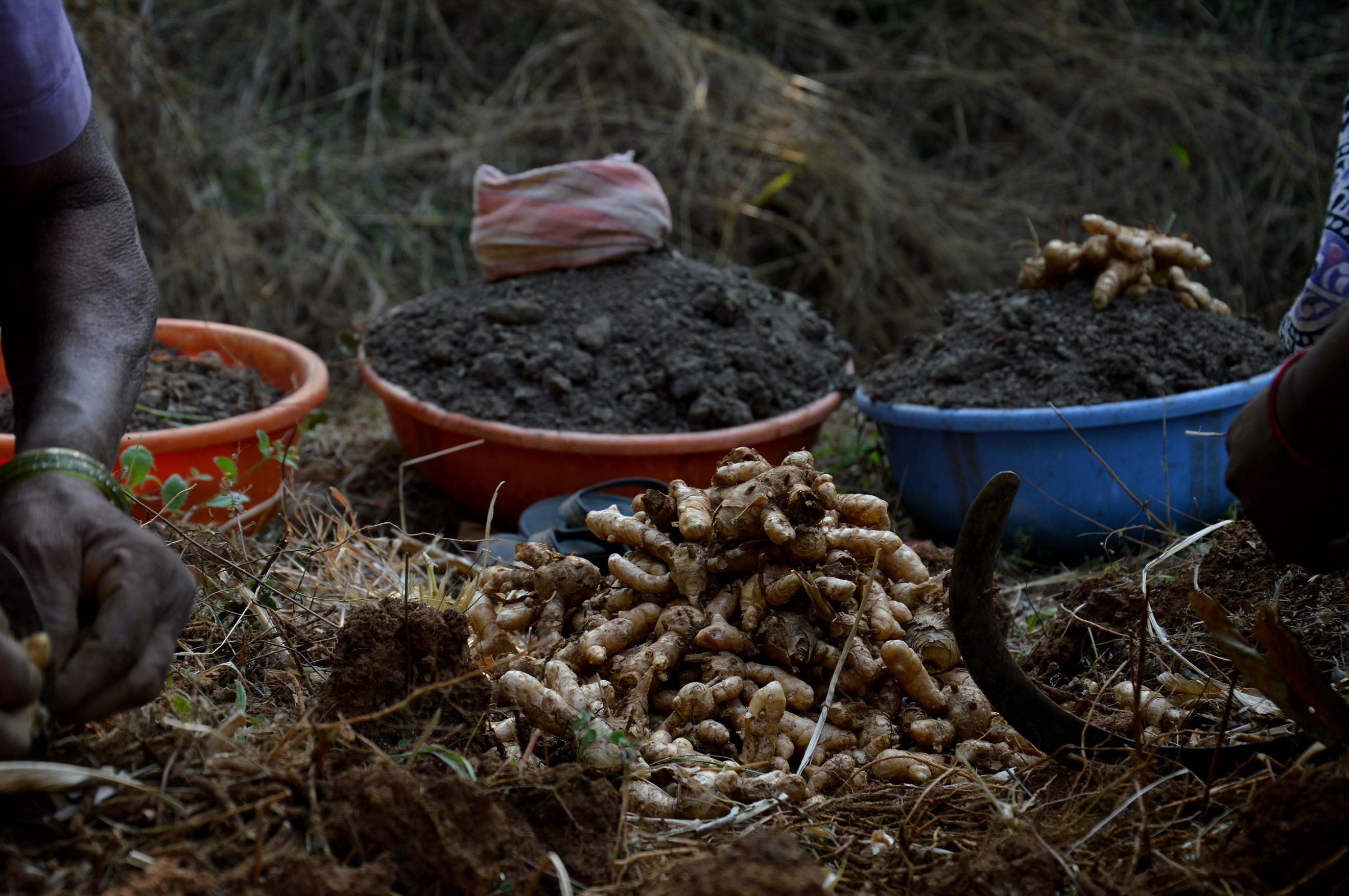 "Despite the progress in industrialised farming (along with its sizeable environmental footprint), small scale farmers produce about 70 per cent of the global food. Natural farmers adopt a holistic, self-sustained approach to farming, one that has stood the test of time, nourished humanity and nurtured the earth. The greed of humanity can no longer be overlooked, we've got to awaken, start making informed and deliberate decisions.
"Our questions (on the consumer side) should be – Where does this come from? Is it in season?  Would my grandmother have recognized this as food? If there are more ingredients listed on your yogurt than milk and bacteria, what are they? And why? And in this, we'll find ourselves synchronising with the earth. We should work once again with our hands. Feel what it's like to touch the soil, grow a plant, prepare your own bread, or even walk with your dog for that matter. And for agriculturalists, we should take back the lands. Take back the seed. Once again, become responsible. In this, is freedom," she signs off.
If this story inspired you, get in touch with Gaytri Bhatia on vrindavanfarm@gmail.com. Follow Vrindavan Farm on Facebook and Instagram.
(Edited by Saiqua Sultan)
Like this story? Or have something to share?
Write to us: contact@thebetterindia.com
Connect with us on Facebook and Twitter.
We bring stories straight from the heart of India, to inspire millions and create a wave of impact. Our positive movement is growing bigger everyday, and we would love for you to join it.
Please contribute whatever you can, every little penny helps our team in bringing you more stories that support dreams and spread hope.