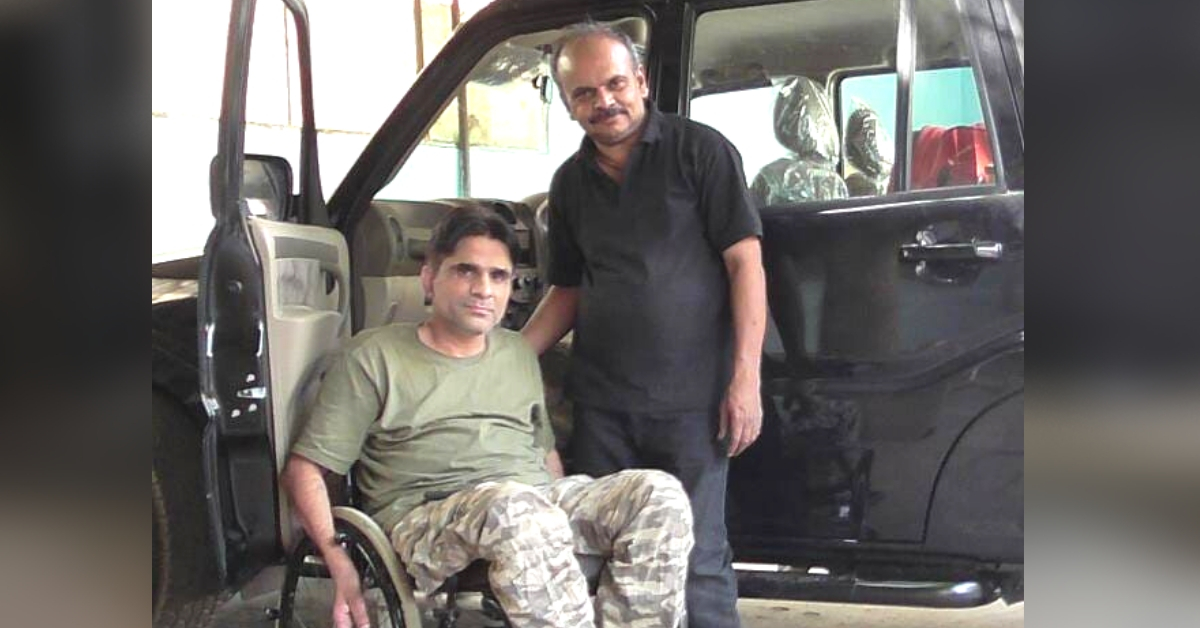 "I have modified everything from a Nano to a Mercedes. The car doesn't matter to me — what matters is the person driving it," says the National Award winner, Rajesh Sharma.
It was sometime in 1995 that Rajesh Sharma, a mechanic based in Jaipur, Rajasthan, received a very unique request.
Sharma was known in the city for the modifications he would make to cars for driving schools. He would add a clutch and a brake to the co-passengers seat so that the trainer could control the vehicle if the student needed help.
But that day in 1995, a customer's request helped him change the course of his job.
At his doorstep was a man who was an amputee. Due to this, it was nearly impossible for him to control the pedals of his car, and as a result, he was unable to drive.
Knowing quite well that Sharma would modify cars, the man approached him and asked if he could shift the accelerator and brake closer together and help him control them with one leg.
"That person was my sole inspiration to change the direction of my work.
Initially, I would work only for driving schools in modifying cars, but in 1995, I customised one for a differently-abled person.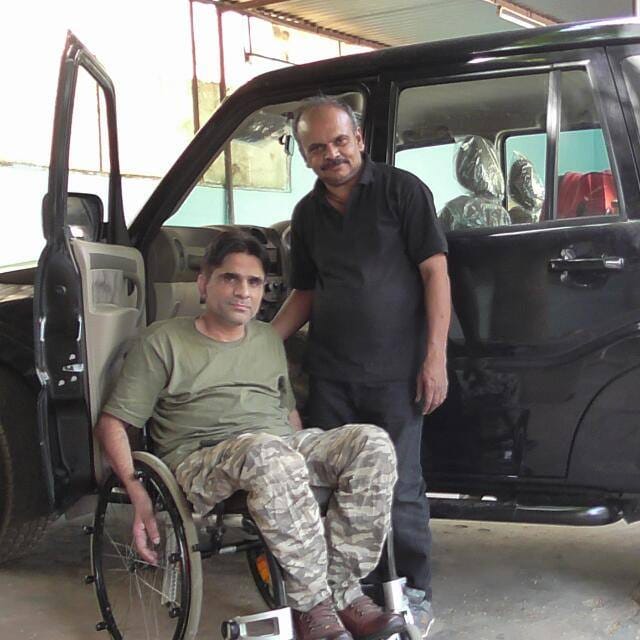 Today, I have done that for over 3000 cars across India," Sharma tells The Better India.
India has a population of over 2.6 crore differently-abled people, and there is an urgent need for provisions which cater to their needs. But even then, we rarely find entrances, toilets, and seats in public spaces that are disabled-friendly.
Over 20% of the country's population has a disability that restricts their movement. However, should they choose to, a vehicle with minor modifications can enable them to drive cars on the road safely.
But herein lies the problem.
Not every service centre in India is qualified and open to making such modifications which makes the job of the differently-abled even more difficult.
People like Sharma, who have stepped up to the cause are helping them acquire a car that caters to their needs, making their lives more comfortable and more independent.
"In 1998, under the Ministry of Social Justice and Empowerment (MSJU), I started modifying the cars on a larger scale. Up until then I had customized just one car but was fiercely passionate about continuing the cause. After 1998, there has been no looking back for me," he says.
Sharma is willing to help people not only in Jaipur but any place in India.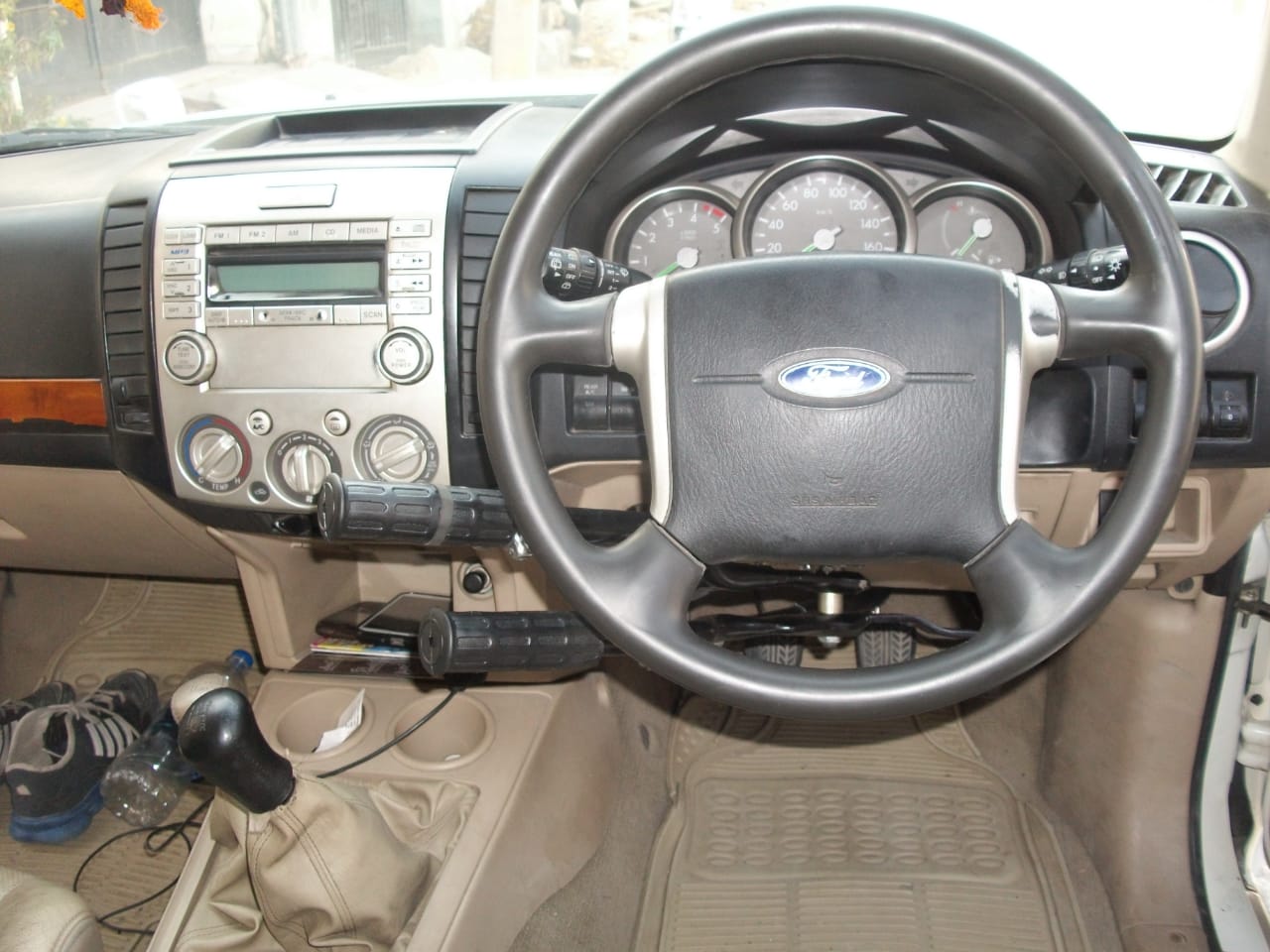 His method of work is such that he provides door-to-door service to his customers. He understands that it is not easy for them to commute to his place and also knows that they will be more open to sharing their disabilities and needs in the comfort of their home.
---
You may also like: Amazon Delivery Boy from Jaipur Launches Own Start-Up, Now Earns in Lakhs!
---
So, he travels to their place, understands what needs to be done and works on the cars accordingly. Most of his clients have lower-limb disabilities, so, his designs are such that the accelerator resembles that of a bike and a lever attached to the pedals is provided right next to the steering wheel.
"I have modified everything from a Rs 1 lakh Nano car to a very expensive Mercedes. The car doesn't matter to me; what matters is the person driving it.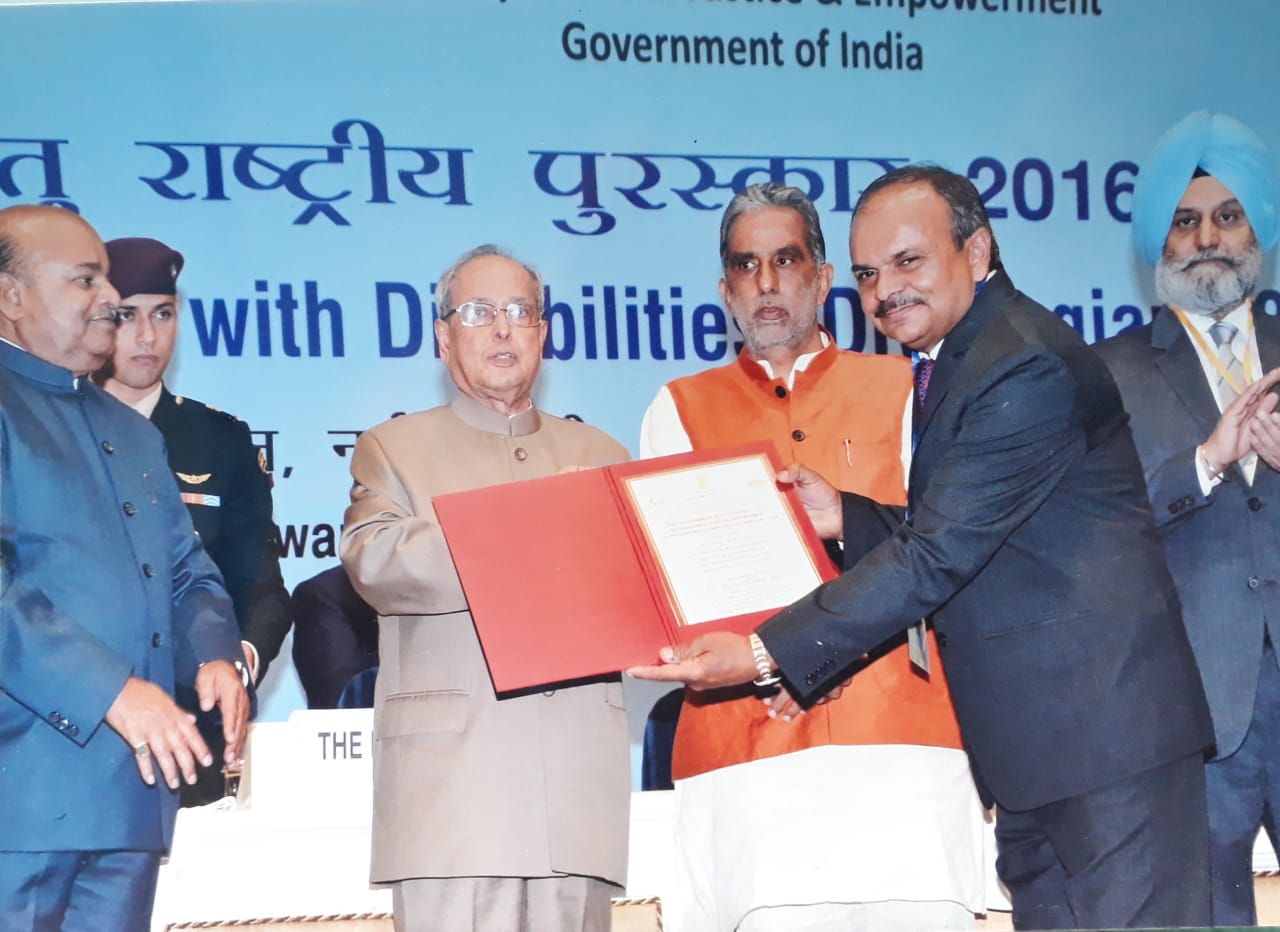 One of the people I am most proud of working for is Navin Gulia. An ex-army man, he is paralyzed from the neck down and doesn't have the firmest grip in his hands. But is he also an adventure enthusiast. So I have modified three cars for him—one of them was a manual-geared vehicle for which we put levers to be controlled by the hand rather than legs. It suits his needs very well," Sharma tells TBI.
While he is not very well known outside his circle of customers, Sharma has been conferred with the Jaipur Samahoran award (1998), the National Award for the Empowerment of Person with Disabilities (2016) and the Rajasthan State Award for the Empowering of Person with Disabilities (2017).
---
You may also like: Meet the Polio-Affected IIM Professor Who Teaches Driving to the Differently-Abled!
---
We got in touch with Radhey Shyam Laddha, who has been Sharma's client since the 1990s. When he bought an automatic geared car in 2010, he knew exactly which door to knock when he needed to get it modified.
"I lost both my legs in an accident in 1981. For a few years after that, I would ride a bike, but I bought a car in the mid-1990s which I got customised from Rajesh. He is truly a blessing for differently-abled people like me. Of all the people who promised to get my car modified to suit my needs, he is the most honest, good-natured person. The others would charge me exorbitant amounts, would keep my car with them for several days only to tell me that nothing could be done. Rajesh, on the other hand, visited my home, spoke to me nicely, got the necessary fixes done and charged half the amount the others did. Naturally, I went to him when I bought my second car in 2010," Laddha testifies.
For over 20 years, Rajesh Sharma and his Anand Garage in Jaipur have served the differently-abled. Today, his son, an engineer, is also on the way to joining forces with his father and taking the initiative forward.
(Edited by Gayatri Mishra)
Like this story? Or have something to share? Write to us: contact@thebetterindia.com, or connect with us on Facebook and Twitter.
NEW: Click here to get positive news on WhatsApp!