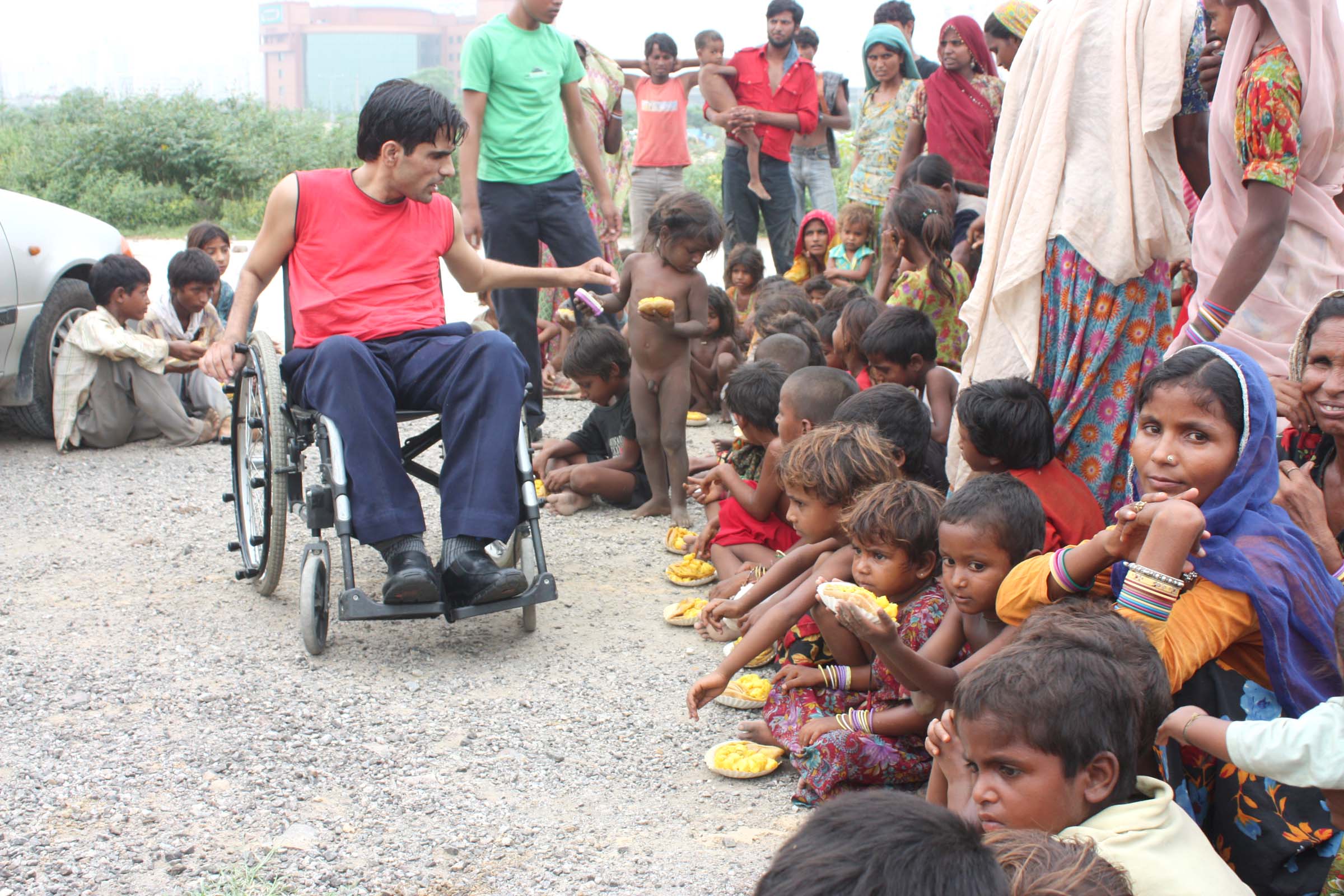 Delhi's Navin Gulia hit headlines after his driving world record in 2004, but has since traveled to even more gratifying life motives, all from his wheelchair. Read about the remarkable man and his undying spirit that leads him to work towards the greater good, in spite of his disabilities.
Delhi's Navin Gulia hit headlines after his driving world record in 2004, but has since traveled to even more gratifying life motives, all from his wheelchair. Read about the remarkable man and his undying spirit that leads him to work towards the greater good, in spite of his disabilities. 
'If you have not discovered a passion worth dying for, your life is not worth living,' American icon Martin Luther King had once said, and so had Navin Gulia while atop the highest motorable pass in the world, Marsimik La at 18, 532 feet. 'Life was always beautiful. From now, it gets better', is what he felt after witnessing the breath-taking view.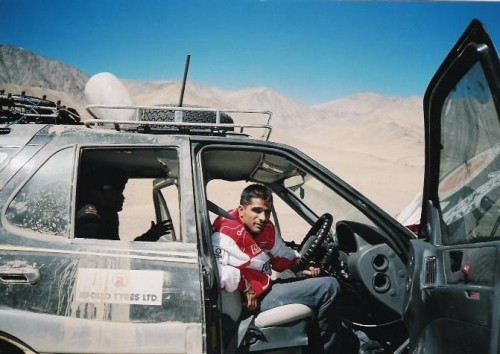 Beginning in 1973, Gulia's story has many ingredients novel writers dig. The prologue of this, he says, would be "Life has to come and go but we need to make something of it." No, he wouldn't have been philosophizing thus had his desire (and destiny) not taken him to the Indian Military Academy when he was 18. Always competing with his brother, Navin was a natural military scout. After four years of training, he reached a level called the 'Passing Out Parade' which required him to complete an obstacle course. "I was at the top of a high ramp after crossing an eight feet ditch when I felt a push." In a moment that changed his life course, Navin landed on his upper back, damaging his spine as he tumbled from the pedestal.
For two whole years after this, he was unable to move, lying in a hospital bed. "If an enemy can attack you from three directions, he will attack you from the fourth. Life is the same," he explains, like a military man, also showing the spirit to harbour no grudge against his batch-mate who 'pushed' him. "I'm sure he did not intend to paralyze me," he tells us with a slight chuckle. And though his doctor claimed he would never be able to move again, Gulia had a vitally different view this.
In these two years, Navin kept his mind agile by solving puzzles. He was determined to sharpen his faculties since his body would no longer be able to do what it once did. After being discharged, he completed his Masters in Computers and the UGC NET examination, to become a teacher. The stint wasn't a long one as he soon began to nurture a buzz to be mobile, not confined to a classroom.
I wanted to drive a car. I knew no one else would understand what I wanted. So I began to learn a bit about automobiles online.
It began with modifying the humble Maruti 800 into a fancier model.
Telling people to not give up was one thing; exhibiting the same through decisions and actions was another, and Gulia never had doubts to choose the latter. "I decided to drive up to Khardung La, which is thought to be the highest motorable pass. After completing that, I discovered that Marsimik La was the highest." That was when he summoned the courage (and by some perspectives, insanity) to undertake an arduous drive and in 2004, Gulia hit headlines for driving non-stop for 55 hours, from Delhi to Marsimik La. "Frankly, my brother's shadow and the unwavering will to compete with him empowered me to complete the drive. I never thought about failing," he talks of the drive behind the drive. The feat bagged him a bunch of awards, including the Global Indian of the year and the National Role Model Award in 2006.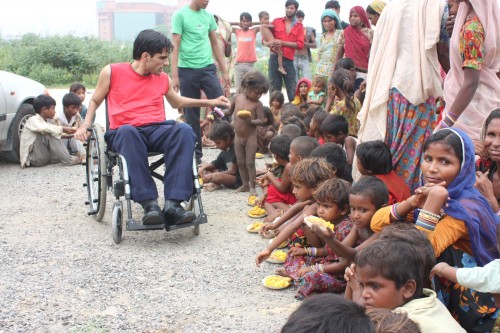 There are many people with disabilities who have nursed their will and done outstandi things (as we have featured earlier!), but perhaps Gulia lives a different life than them, one ridden with substantial media attention.
"Who wouldn't love it?" he reacts. "But it shouldn't stop there. It should help me raise funds for my initiative." Gulia is fruitfully diverting the glare on him to his initiative, 'Apni Duniya Apna Ashiana', an outfit to support marginalized children from weaker sections of society. "No child should be made to beg. The state of a nation is decided by the weakest and poorest," he explains, adding how he's in talks with the government to get orphans and street children off the streets and into the schools. Headlines hit, personal achievements unlocked, "Now my main aim is to be constructive for society," Gulia says of his zone now.
For now, his routine is also about motivational speaking, where he's addressed as an 'author' among other titles!
I took to compiling my experiences in a book to be able to express and reach out to many more people and tell them that amazing things are possible with just a little perseverance.
In 'Quest of the Last Victory', Gulia talks of the drive of his life, his philosophies before and after it and more. "The drive was a very humbling experience for me but a rewarding one too at the same time," he sums up.
He doesn't reveal too many of his future plans but we could safely assume they would fall under the 'good of society' category. But while chatting about learning new things, he throws us back a bit by saying, "Currently I'm learning a bit of mimicry and classical music." And to think his book already being an inspiration, the story of the man behind it isn't finished yet
Gulia isn't the first man on a wheelchair we are chatting with as part of this series, but one of his attitudes sums up those of all the heroes we have featured here, as it is his belief that
Each time a difficult task crosses our paths, remember, it's our thoughts that stop us, not our abilities.
An initiative of Trinayani which is an NGO founded by Ritika Sahni, this is a part of a series of articles that celebrates the intriguing lives of persons with disabilities. Trinayani works towards creating Disability Awareness and equal opportunities for persons with disabilities, communicating through workshops/seminars, print, radio, films and other electronic media. Visit
www.trinayani.org
or write to them at trinayani.contact@gmail.com
We bring stories straight from the heart of India, to inspire millions and create a wave of impact. Our positive movement is growing bigger everyday, and we would love for you to join it.
Please contribute whatever you can, every little penny helps our team in bringing you more stories that support dreams and spread hope.