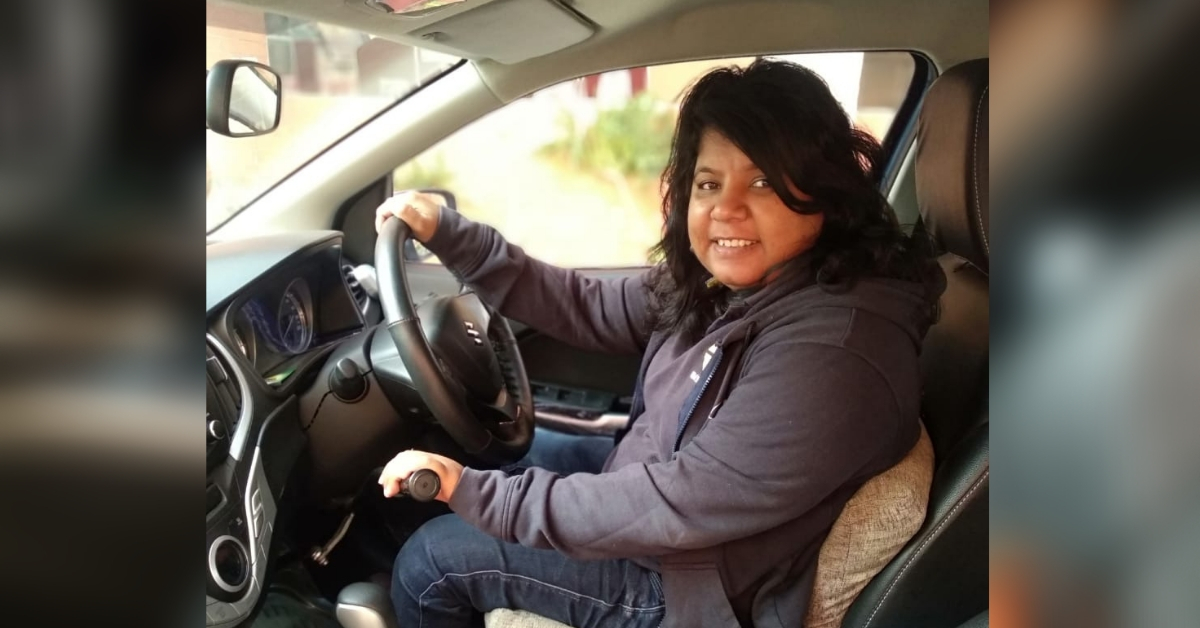 Dr Anita Sharma called about 2000 driving schools across India asking if they give lessons to the differently-abled. Disappointed by their answers, she decided to change the status quo herself!
Anita Sharma was only 6 when she suffered a polio attack and became paralyzed from her waist down.
The Jaipur-based girl grew up adapting to life on crutches and callipers, but her disability was never an obstacle to her ambitions.
As a child, Anita rode a bike with support wheels. When she outgrew that, she shifted to a car, a Maruti Alto, which she got modified so that her hands, instead of her feet would control the accelerator, brake, and clutch.
"There is a lever on the dashboard which can be pushed and pulled according to my speed requirement," she tells The Better India.
"It was a jugaad customization done by Rajesh Sharma, a mechanic in Jaipur. This is the car on which I learned how to drive and become independent," she adds.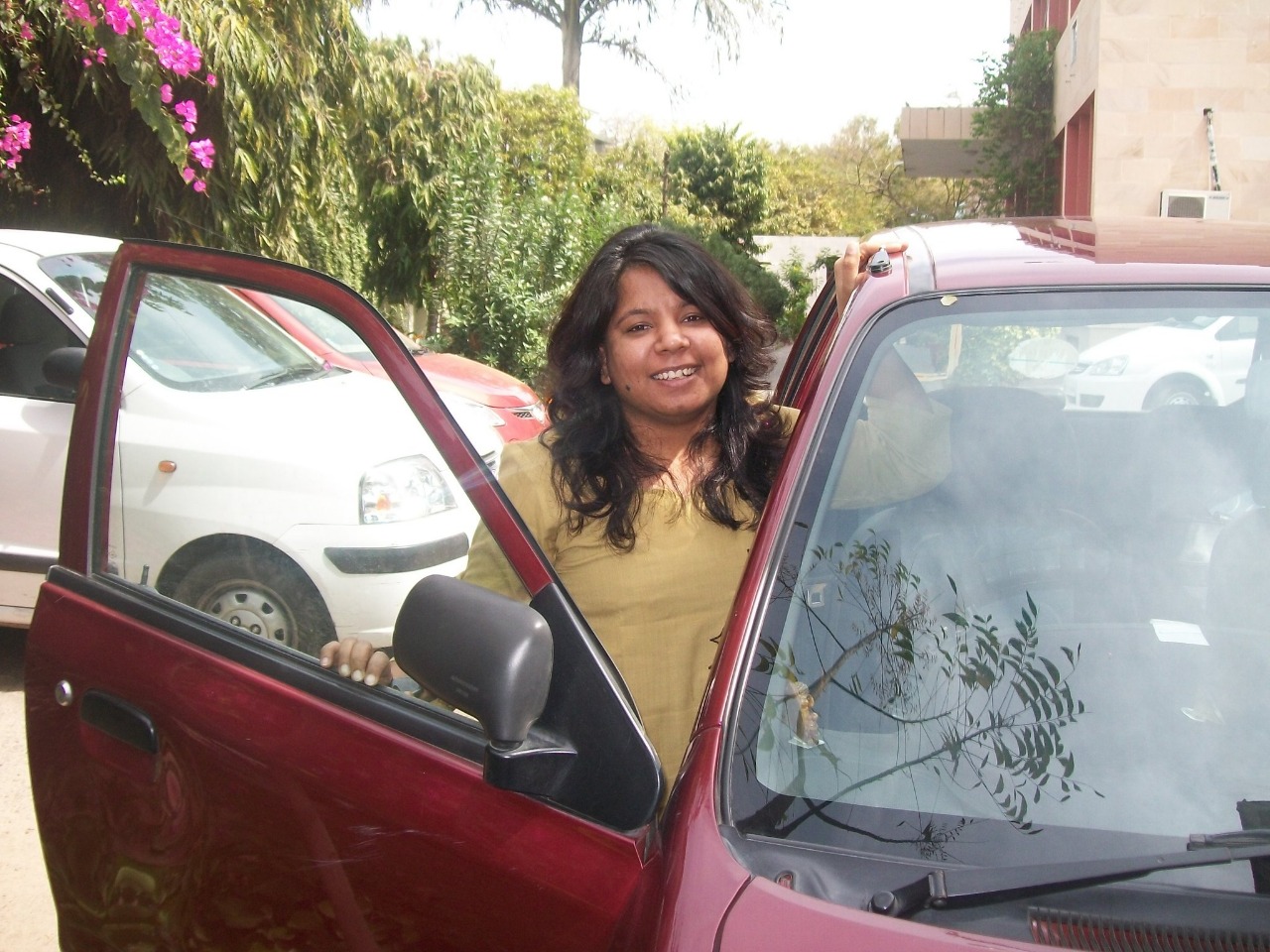 Rajesh has modified close to 3000 cars to suit the need of the differently-abled who cannot control pedals with their feet.
Speaking to The Hindu, he said, "My device comes in a couple of combinations for people with various lower-limb disabilities. I deliver the service at people's doorsteps. The gearbox is left untouched, and the levers are attached underneath the steering wheel. The accelerator is much like a bike's and hence easy to handle."
The car became her backbone when she was pursuing her PhD in Disability and Entrepreneurship at IIM-Indore and today, she is using it to help differently-abled adults learn how to drive.
How it started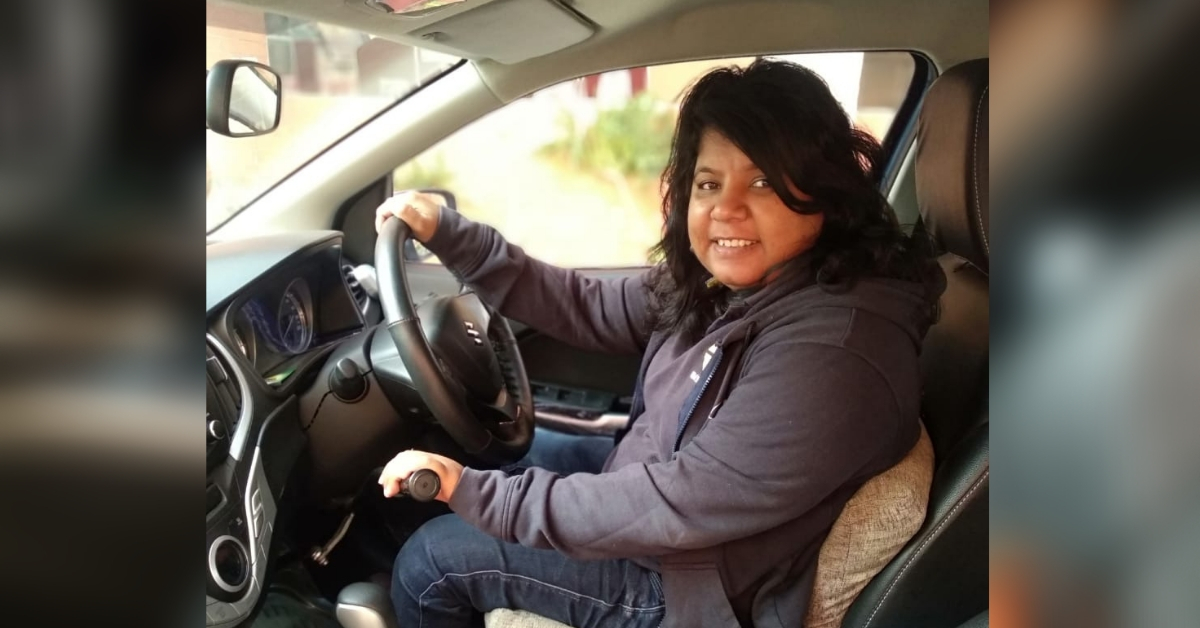 Anita was inspired by Navin Gulia, an adventure buff, world-record holder and a philanthropist who is paralyzed from the neck down. You can read about his initiatives and achievements here.
Anita had a chance meeting with her role model while she was pursuing her PhD.
"He was visiting our campus with some of his friends, and one of them asked me if I could teach her how to drive in my car. It was all very informal, but that's how I began teaching," says Anita.
This incident gave her the idea to research driving schools that could help out differently-abled students. She called about 2000 of them across the country only to be left severely disappointed.
Driving schools need a special license to train the differently abled, and none of these schools had it. In fact, the situation was so bad that the first one in India only started in 2013!
You can read more about 'Ability on Wheels' and the man behind the school, here.
Anita was already teaching some of her friends and acquaintances in her own car. And when her search for professional driving schools was inconclusive, she decided to take matters in her own hand.
The result?
'On My Own,' a driving school based in Amritsar which teaches differently-abled people on both cars with both manual and automatic gears.
A route full of obstacles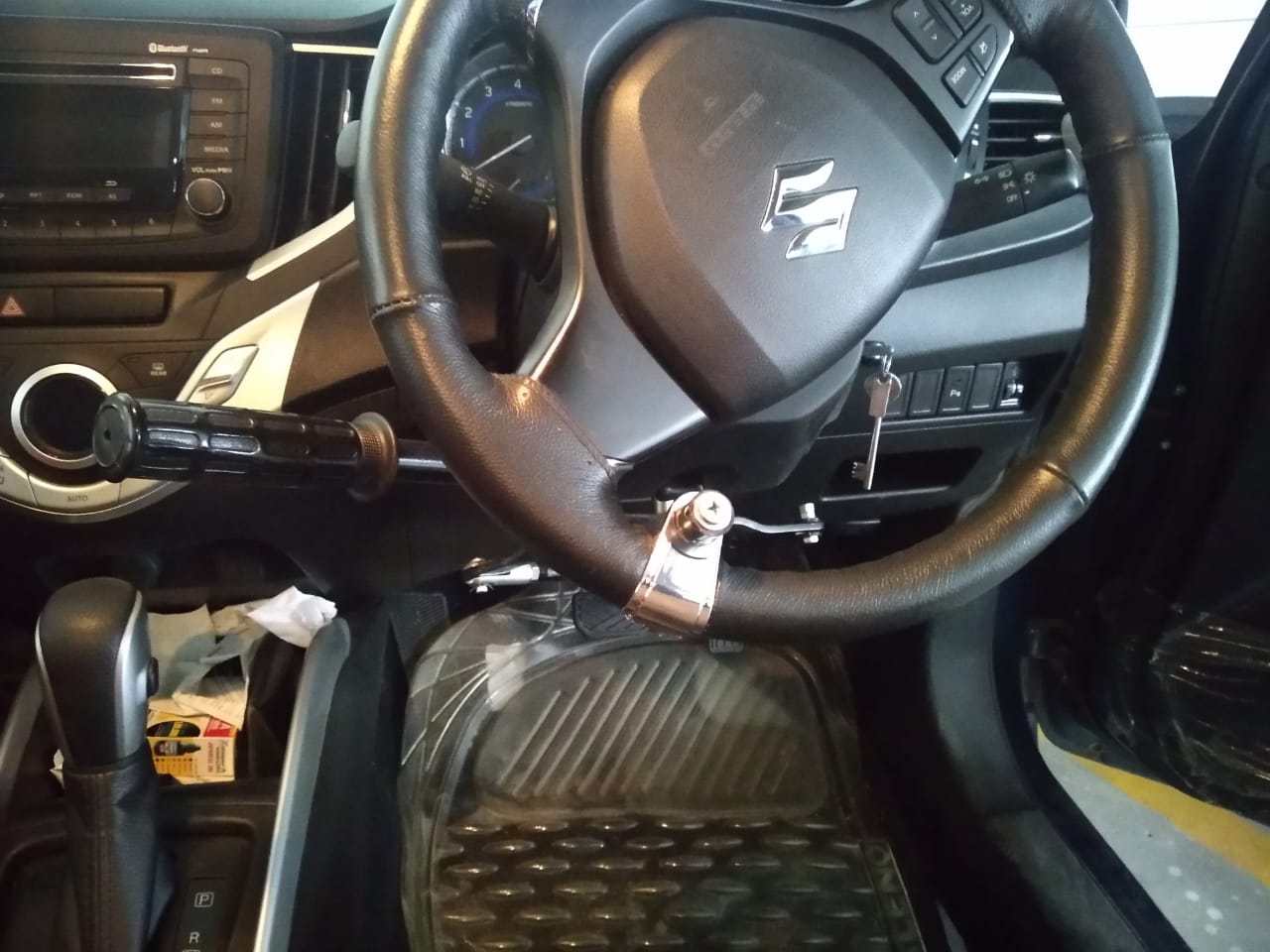 Anita believes that the first obstacle for the differently-abled is more mental than physical. Lack of confidence and acceptance are two major shortcomings that stop her students from working to the best of their ability.
And for a majority of the time, this arrives from the nature of the disability.
"Acquired disability hampers their confidence more than the disability with which they are born. It is more difficult to help them be independent if they are not confident about doing this or unable to accept the changes in their body structure. So while my primary job is to teach them how to drive, in many cases, I also help them be mentally strong about this change in lifestyle," Anita explains.
Moreover, if the disability is acquired because of a road accident, the students and their loved ones are more wary of relearning how to drive because they now associate the activity with the tragedy.
---
You may also like: Humans of Amritsar: A Rickshaw Puller's Book About the City's Poor Sikh Population Hits Home
---
She also says that perhaps it is understandable why driving schools don't have facilities for the differently abled. It is a case of low demand, which consequently results in that facility not being provided.
"However, the problem is that they try to turn it around as the student's shortcoming instead of their own and say that the aspirants cannot drive, instead of saying they cannot provide with the facility," the 37-year-old tells TBI.
Teaching them how to drive, showing them they can fly!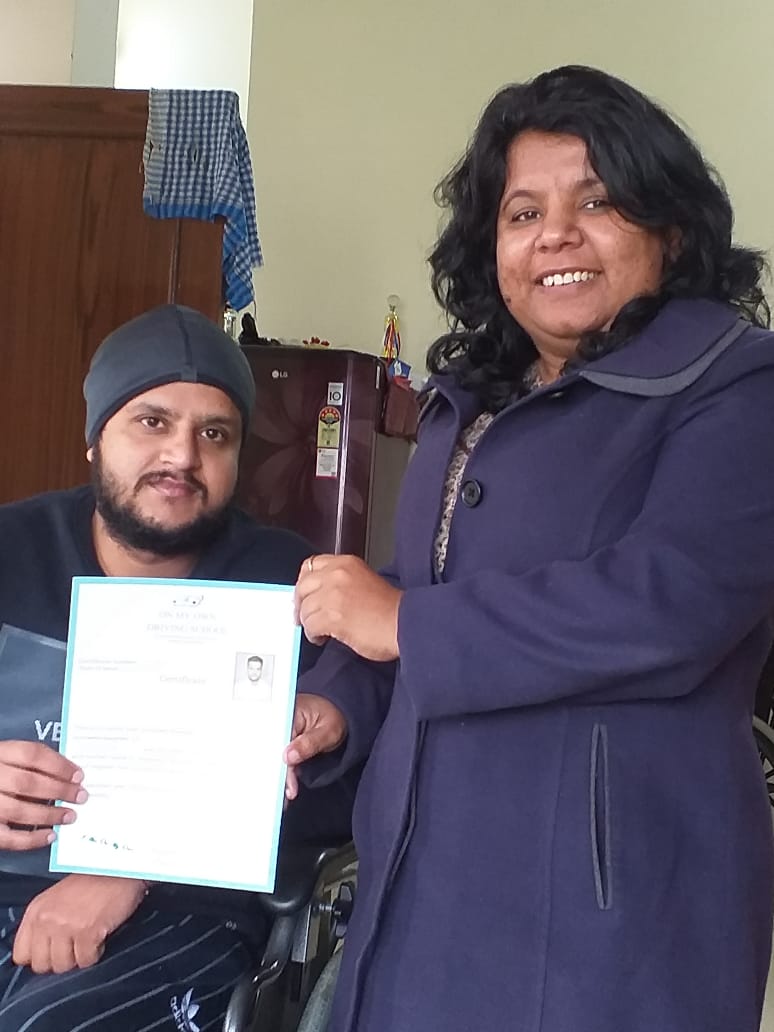 "I have acquired the license that legally allows me to teach the differently-abled. Currently, one of my students does not have her left hand. So she can only use her right hand to drive, steer and change gears. It is a challenge, of course, but that's what both she and I are here for. The modifications of the car are such that she doesn't risk herself while shifting gears," tells Anita.
In the eight months since On My Own has started, Anita has taught 16 students how to drive. She chooses just one student at a time because each of them has a different disability and hence, different needs.
Currently, she is on her 17th student. The students are charged Rs 6000 for the sessions, and Anita knows she is a tad more expensive than other schools, but this is for a cause. A portion of the fees is used to donate wheelchairs to needy.
---
You may also like: Same Street, Car & Similar Injuries: This Mumbai Couple Is Anything but Accidental
---
The Better India spoke to Rahul Sharma, one of the students who has suffered a spinal cord injury about his experience with On My Own.
"I was told about the school by my mother, and I started reading about it online. Soon enough, I had joined the school and was learning how to drive. I had already learned how to sit in a car with my wheelchair in my rehabilitation centre and so it made things easier for me. Dr Anita dedicated about 1-2 hours every day to teach me how to drive. Her methods and motivation made me confident about driving, and that is a crucial aspect to have behind the wheel," he says.
Starting young, On My Own has shown promise to its students with its personal approach, dedicated teacher and inspiring story.
While Anita primarily caters to students in Amritsar, she is also open to travelling to other cities if need be. If you know someone who can benefit from the driving school or wish to support it, you can visit their website here.
(Edited by Gayatri Mishra)
Like this story? Or have something to share? Write to us: contact@thebetterindia.com, or connect with us on Facebook and Twitter.
NEW: Click here to get positive news on WhatsApp!