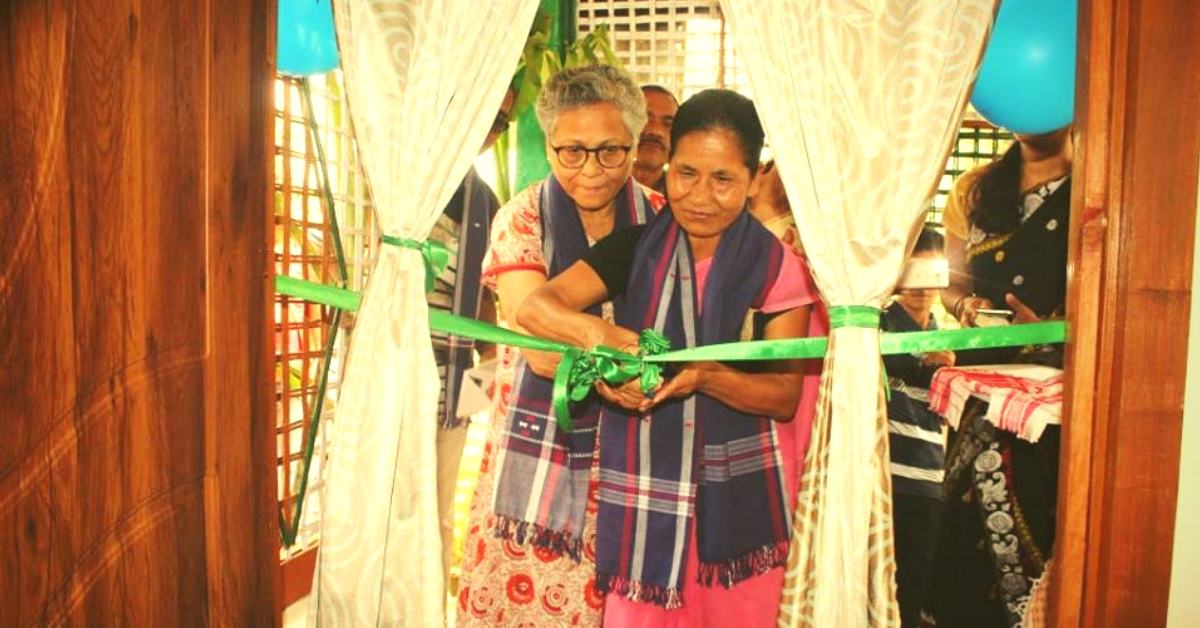 "Now they are afraid of us" — find out how women in rural Assam are holding their men accountable.
Conversations around the #MeToo movement have primarily centred on urban women working in the formal sector. While similar stories of women in India's vast informal sector have come to light, they don't necessarily garner the same sort of attention on social media.
One could say the same for women from the frontiers of this country like the Northeast and Jammu & Kashmir, whose stories haven't really touched the Indian social media nerve. However, thanks to the North East Network, a noted women's rights organisation established in 1995, this is changing.
Their Gramin Mahila Kendra (Rural Women's Centre) set up across three districts in Assam—Kamrup (Mirza village), Darrang (Sipajhar village) and Golaghat (Doigrung village)—are actively assisting women suffering violence at home and their communities.
Besides offering psycho-social counselling, these barefoot activists working in these GMKs also assist these women to refer their domestic violence, sexual harassment/abuse and trafficking cases to various state agencies engaged in the legal system, besides raising awareness in local communities through meetings, workshops, campaigns and rallies.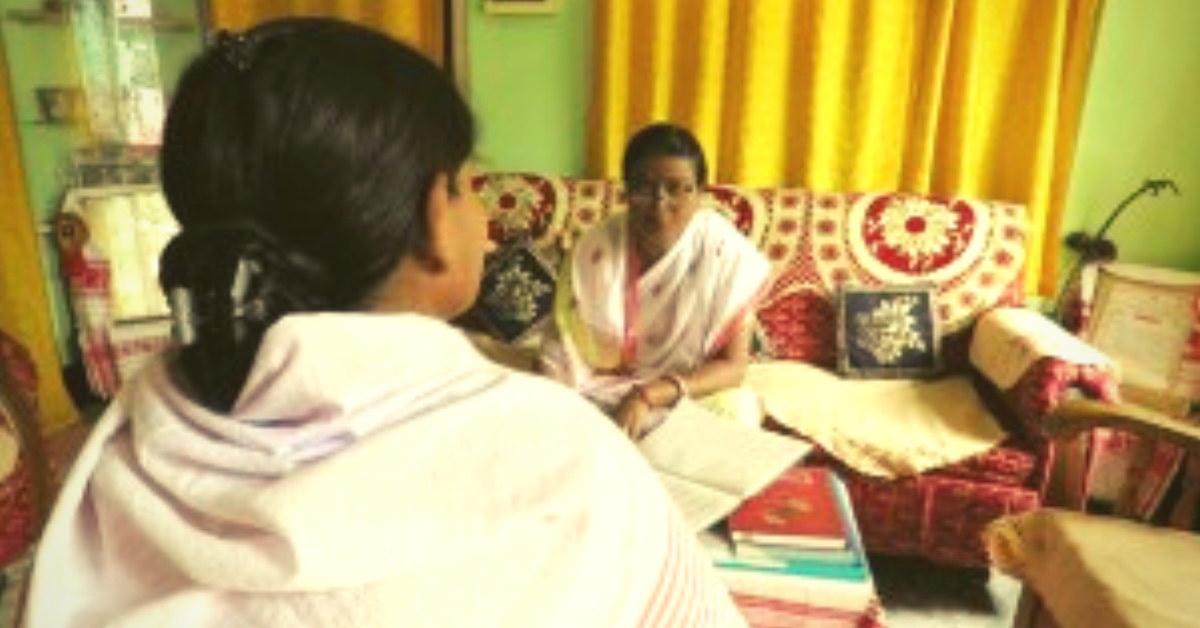 More importantly, they are also offering livelihood opportunities to these women, giving them a shot at a fruitful existence outside the clutches of their dominant male partners. They have also taken the trouble of actively engaging male members of their communities to address issues of domestic violence, sexual harassment/abuse and human trafficking.
"The idea is to adopt a wholesome approach to end violence, promote gender equality and social justice. Through these centres, NEN can create a safe space for survivors of domestic violence," says this description on the NEN website.
How do these GMKs work?
Each centre is run by two women, both of whom are locals. One is a "trained barefoot" counsellor and the other a "community mobiliser," and they undergo extensive training with NEN and MIND India, a Guwahati-based organisation working on mental health.
Their functions are rather self-explanatory. Until June this year, these three centres have dealt with 57 cases of domestic violence, with 20 reaching a favourable resolution while 7 have been referred to the police, district legal aid organisations and "protection officers,"—court-appointed legal officers who ensure that its orders are enforced.
Also Read: This Shillong-Based NGO Has Saved Over 72,000 Victims of Human Trafficking!
Women working at GMKs have no set working hours. With their phones switched on all the time, they receive calls at all sorts of hours. There are two rooms—a reception and another more private area where counselling sessions occur.
Although these GMKs have scheduled counselling sessions three days a week (Monday, Wednesday and Friday), women from nearby village walk into their offices at all times and the staff there can't refuse them assistance.
Local village women have taken complete ownership of these initiatives with these non-profits working as mere facilitators. However, it's not as if their work has not been met with resistance from insecure male members of their community.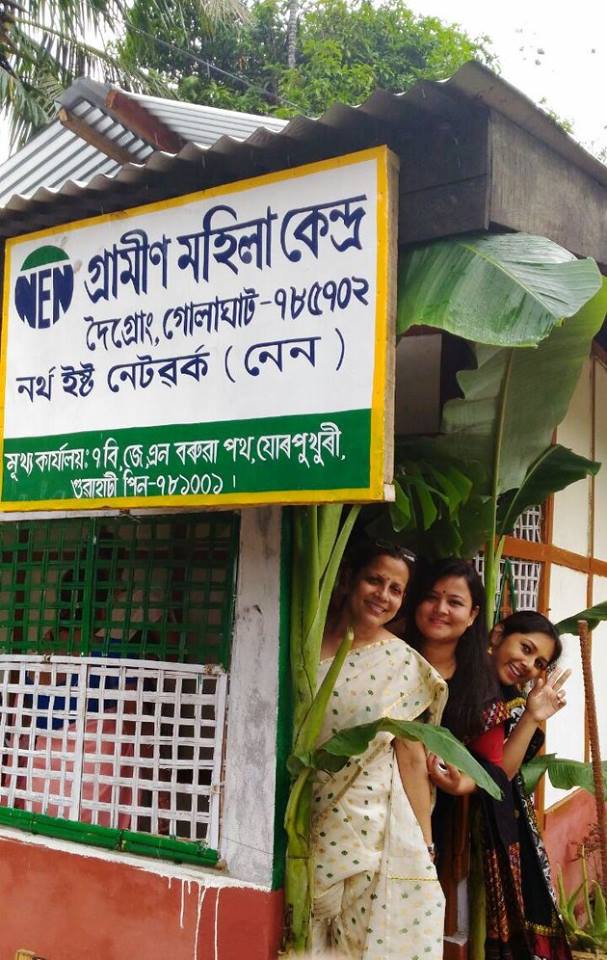 Speaking to The Indian Express, 43-year-old Junumoni Das, a barefoot counsellor operating out of Mirza village, said that she's had local throwing stones and breaking her window. "People get threatened when they see women talking to each other — the village is small, and so is the mindset. I guess that is why they attacked," said Das to the national publication.
Meanwhile, speaking to The Indian Express, another member of the women's support group in Sipajhar village speaks of how women in the village carry sticks in their hands and look for men in a drunken stupor creating a scene. "Now they are afraid of us," she told the publication.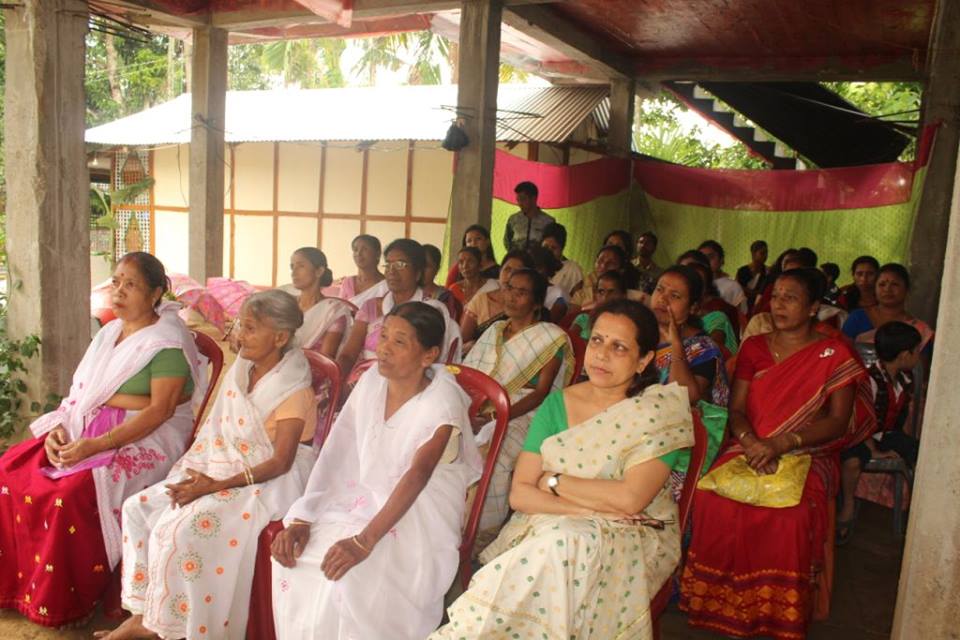 GMKs have long existed before the #MeToo movement, but at a time when men are being held accountable for their actions, these centres are playing an integral part in their local communities attempting to achieve the same. They deserve the same sort of recognition as women fighting on the front lines of the #MeToo movement on social media.
(Edited by Gayatri Mishra)
Like this story? Or have something to share? Write to us: contact@thebetterindia.com, or connect with us on Facebook and Twitter.