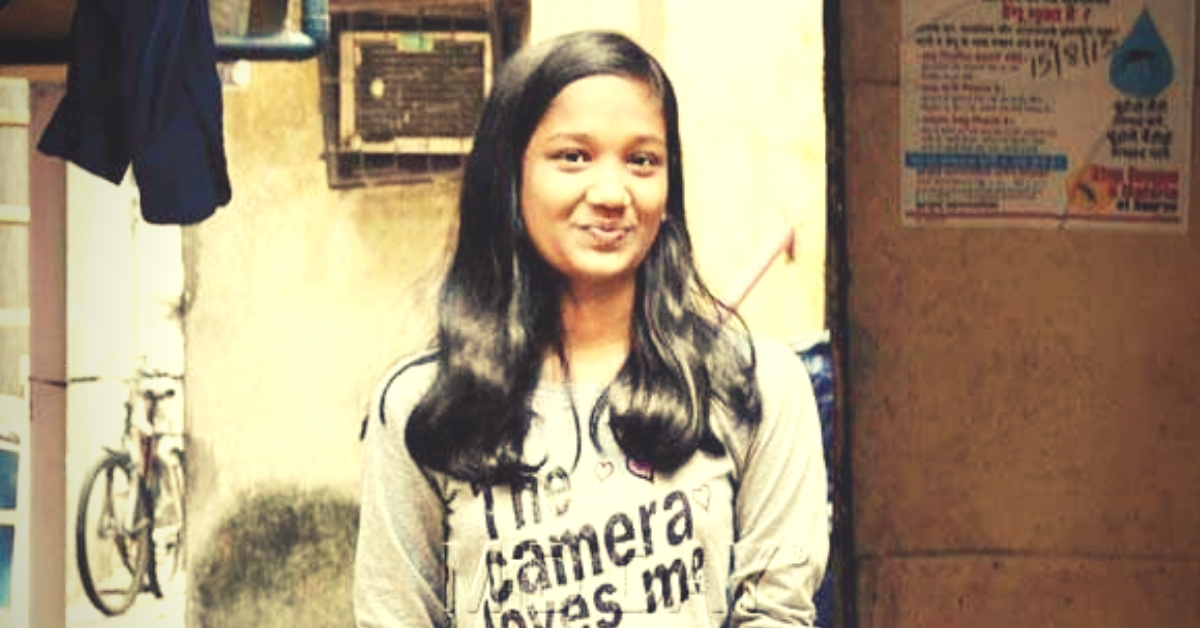 "I stood up against a terrorist and wasn't afraid because it was the right thing to do."
---
Ten years after Mumbai experienced the life-changing terrorist attacks on 26/11, The Better India pays homage to the heroes who fought bravely that day and afterwards. #IndiaRemembers #MumbaiAttacks
---
The events of November 26, 2008, in Mumbai will remain etched on the collective psyche of this nation for years to come.
For Devika Rotawan, who was barely ten years old at the time, the sight of terrorists running amok on the night of 26/11 would forever alter her life. Shot on her right leg at the Chhatrapati Shivaji Terminus (CST) station, she was the youngest witness to testify against Ajmal Kasab, the only terrorist captured alive, at a special court in Mumbai.
"26/11 was a tragedy that touched everyone. It's a day I can never forget, even if I wanted to. I remember every second of it. Given a chance I will never shy away from talking about it," she says.
Speaking to The Better India, Devika Rotawan remembers the events of 26/11 like it was yesterday. On that fateful day, her father Natwarlal Rotawan, the owner of a small dry fruits business, younger brother Jayesh and Devika were on their way to Pune to meet her elder brother Bharat.
"We travelled from Bandra to CST, where my little brother decided to use the public toilet. As soon as my brother entered the toilet, the terrorists started firing and a bomb exploded. In the ensuing melee, everyone started to run away from the terrorists and so did we.
As we were running away, I was shot on my right leg and fell unconscious. Before I was shot, however, I remembered the man who shot a lot of other innocent people at the station and me," she says.
She describes a scene marked by total horror, panic and chaos with people screaming in fear and agony.
For a child about to celebrate her tenth birthday the following month, it's impossible to gauge the sort of effect these scenes had on her impressionable mind. Even to this day, she kicks out in her sleep. In the midst of all this chaos, however, she did manage to identify Kasab.
"After that, I was taken to St George's hospital. At the hospital, I saw people who had died, were seriously injured and in unimaginable pain, and those scenes really scared me. Over there I had my operation, following which I was taken to JJ Hospital. Here I was admitted for about 1.5 months. Doctors conducted multiple surgeries on my leg. After the operation, my family and I went away to our village in Sumerpur, Rajasthan. There police officials from Mumbai contacted my father, asking him whether I was ready to testify and come to court. Both my father and I had identified Kasab out of three suspects presented to us," says Devika, in a conversation with The Better India.
Standing as a witness against Ajmal Kasab came with its own set of risks, but Devika says that there was no way she was going to stay away from coming forward.
"My motivation to stand as a witness against Kasab is clear. He shot me and many other innocent people, young and old, police officers, etc. There were a lot of people who backed out, but I wasn't one to get afraid. I was never going to step away from confronting the likes of Kasab. I had only seen firing and shooting in the movies. In the movies, they show that once the hero is shot, he recovers in two-three days. But this was real life, and someone who was shot goes through all this pain and difficulties. A lot happened in front of my eyes. Children were killed, the young and old were massacred, and police officers were martyred. All this made me really angry," she says.
Where did she find the courage and conviction to testify? She credits her father for teaching the spirit that one should not be scared of anyone.
Her immediate family (father and two brothers) supported the decision to testify, but the same could not be said of her extended family.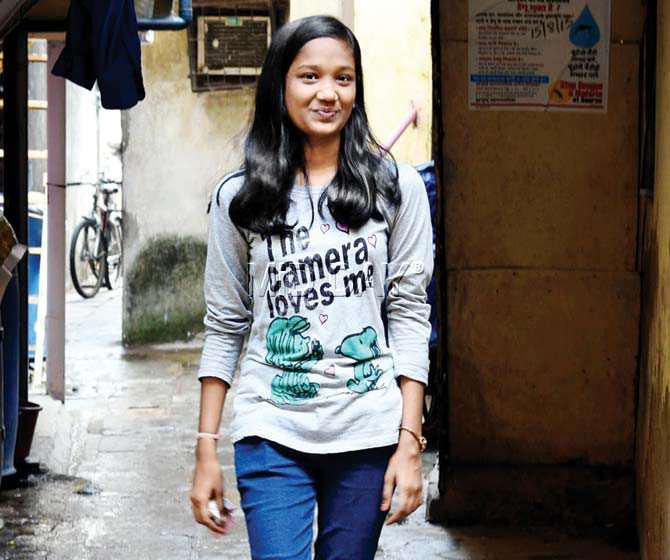 "Earlier, our relatives used to stay away from us and avoided contact saying that if you visit then we might get attacked by terrorists, now after great difficulty they have started speaking to us and sometimes call us home. We faced a lot of difficulties of this nature, but my father told me that 'Beta, Kabhi Hatna Nai Hai. Tujhe Jisne Goli Maara Usey Pehchanna Hai Aur Court Me Jake Bayan Dena Hai Jo Hua.' (Child, never away step away from a challenge. Whoever shot you, identify him, go to court and give your testimony). To this I said ok, I am ready to go to court," she says.
Thus, on June 10, 2009, Devika Rotawan testified in a local Mumbai court, walking on crutches after multiple surgeries.
On November 21, 2012, Kasab was hanged to death after the Supreme Court upheld his death sentence. Both Devika and her father testified against Kasab.
Nonetheless, she is aware that Kasab was small fry compared to the real masterminds who orchestrated these attacks. Every time there is a terror (Pathankot, Uri, etc) attack, Devika, an ever-present new junkie, feels total justice remains elusive.
When she decided to stand witness against Kasab, she was feted by the media, attending several felicitation ceremonies and receiving awards.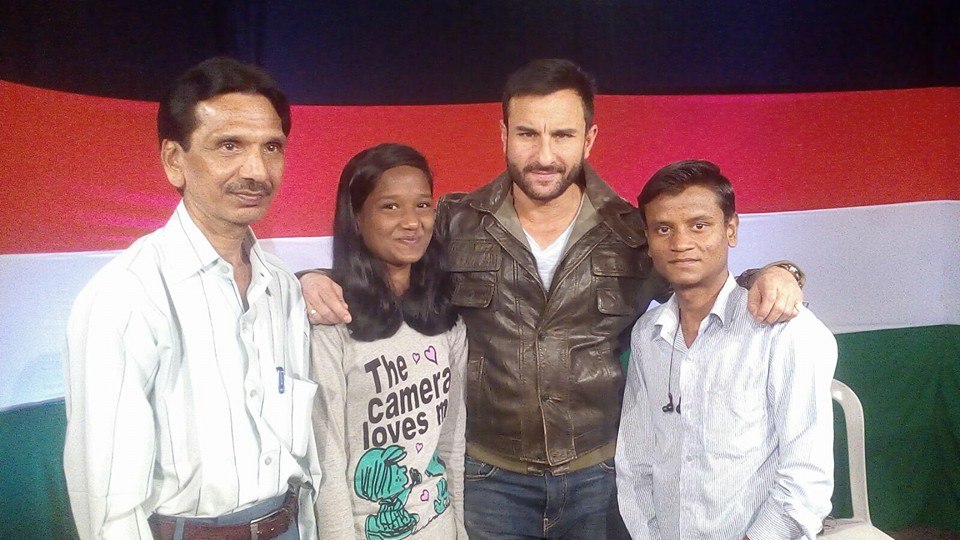 However, along with the publicity came serious blowback. There were reports of how Devika, whose mother had only passed away only a few years earlier, wasn't receiving formal education at the time – leading her to enrol in 2010.
Today, she is studying in Class XI at a junior college in Mumbai. However, this was nothing compared to the myriad of problems she has faced since.
Her participation in the 26/11 trial has seen extended family, relatives, friends, acquaintances, landlords, schoolmates and even tuitions teachers disassociating with the Rotawans.
Even ten years after the incident, acquaintances feel that the 26/11 witnesses face the real possibility of facing reprisal attacks.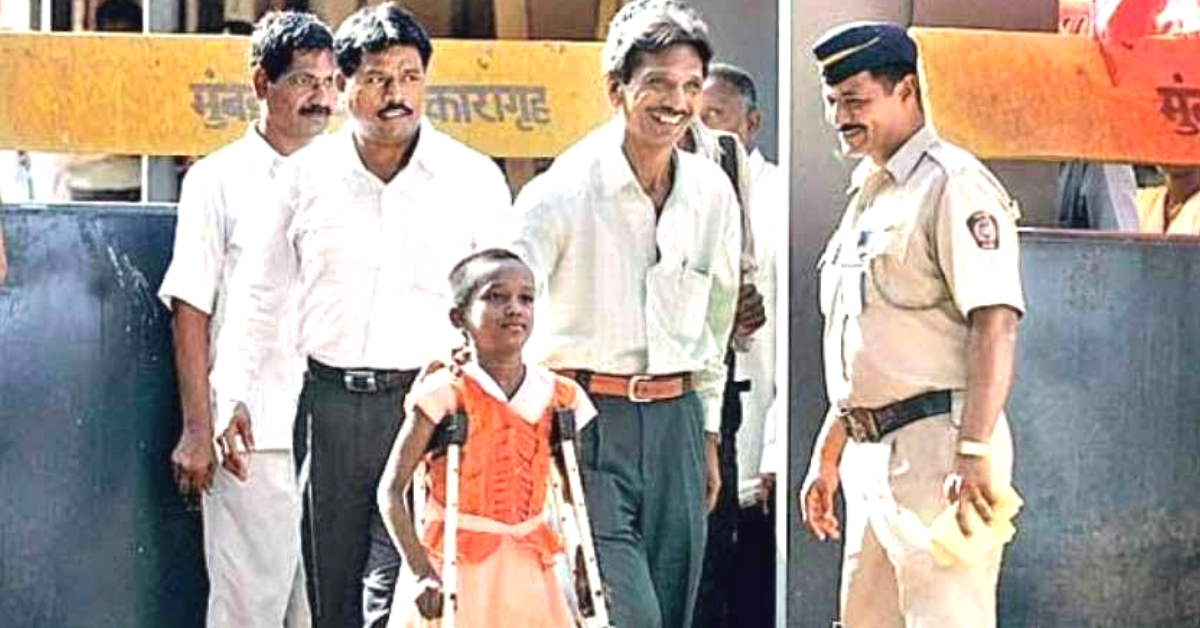 Natwarlal's business suffered terribly with no one willing to deal with him, fearing a reprisal. His small dry fruits business in the Colaba area has come to a grinding halt, and today the family lives off their savings and financial assistance from close family members.
"After I became a witness, I faced a lot of problems. My family received a lot of death threats. Making matters worse, we have not had a settled place to live in this city, constantly moving from one place to another. People fear terrorists will attack us wherever we go. Some landlords believe that after all this publicity, we have lots of money from compensation and aid, so they decide to hike the rent. When we can't afford the rent, we have no choice but to leave," she says.
Also Read: This Man's Raw Courage and Quick Thinking Saved 157 Lives in the 26/11 Attacks
"When we go and look for rooms, sometimes people do rent them but ask for any amount of rent that suits them, and they say that if you don't want to pay this much then vacate the room. The place where we used to stay earlier, a similar thing happened. Now we have been staying at the current place In Subhash Nagar (Bandra East) for the last two years. I have just one request from the government. My ambition is to become an officer of the Indian Police Service, taking down terrorists like Kasab. To fulfil these dreams, however, my family needs better living arrangements and funds for my studies. Many people both in and outside government promised a lot of things, but when I follow up with them, they claim to be busy, or in certain cases no response is forthcoming," she adds.
In the midst of all the publicity, the Rotawans claim that the state government's promise of a flat in Mumbai for the family remains unfulfilled. In a separate conversation with The Indian Express, Natwarlal claims that their application for a flat is with the city's suburban collector's office.
Although her family has received the standard Rs 3 lakh compensation from the Union Home Ministry, this amount is clearly not enough, considering the financial difficulties her father has found himself in following her decision to depose before the court.
She has even written letters to Prime Minister Narendra Modi and Maharashtra Chief Minister Devendra Fadnavis for monetary and material assistance, but very little has been forthcoming.
"When I sought assistance from the government, I ran around the hall of various ministries for more than a year, and around the same time, I was afflicted by tuberculosis. In my search for assistance, I nearly succumbed to my illness," says Devika Rotawan, speaking to The Better India.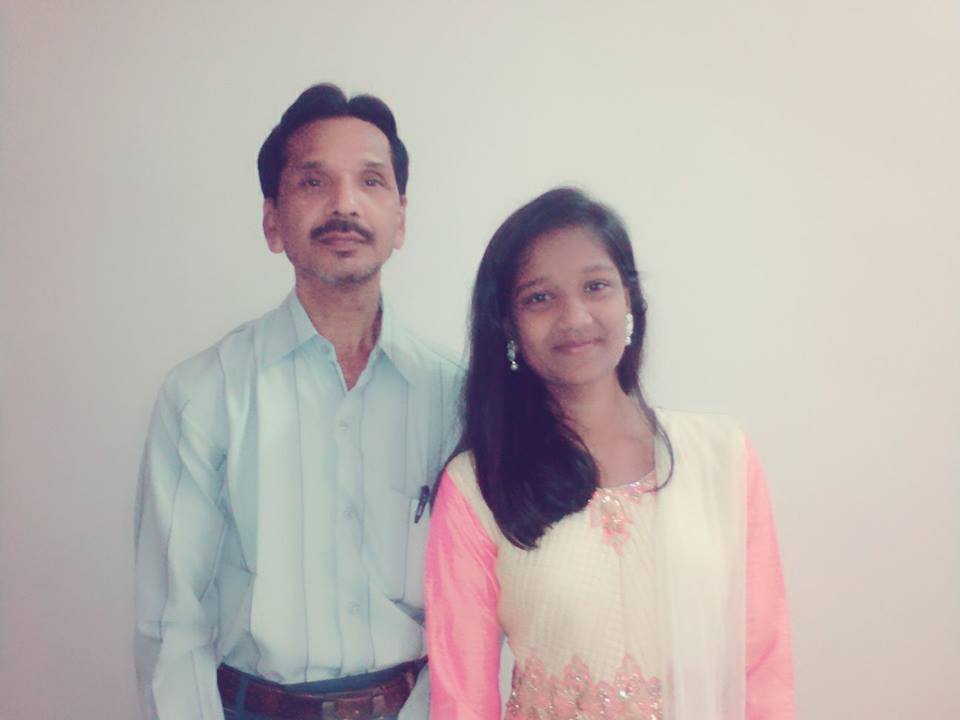 "She had to go through regressive TB treatment last year for which we had to spend a lot of money. For her operations also, we got money from Taj Hotel, nothing from the government. Although the government promised us a home, we still live in a rented apartment where the rent is Rs 10,000 per month. After one year of follow up we got some relief from the CM, who gave us part of financial aid," says Natwarlal, speaking to Free Press Journal last year.
Despite all her troubles, there isn't a hint of regret in her voice for stepping up as a witness.
"Somewhere, I feel that I had done something good. I had done something for my country. I stood up against a terrorist and wasn't afraid because it was the right things to do," she says.
Her only problem is the lack of empathy from people and more importantly, the government. "Why is that only when we approach 26/11 do people recall our existence and not before that? Why does no one from the government ever ask, 'Devika, how are you?' Very few come and ask 'how are you', 'do you get enough food to eat', 'is there any problems you're facing now?' No one has ever tried to do that," says an exasperated Devika Rotawan.
Despite all the pain, taunts, rejection and apathy from society, she is still as determined as ever to serve. She wants to become an IPS officer "because I want to end terrorism and protect the country". "The pain of 26/11 drives me every day. In becoming a police officer, I want to work towards ensuring that no such attack ever happens on our soil again. I want to do something for the country," she adds.
It's hard not to be taken in by this indomitable spirit.
(Edited By Vinayak Hegde)
Like this story? Or have something to share? Write to us: contact@thebetterindia.com, or connect with us on Facebook and Twitter.
We bring stories straight from the heart of India, to inspire millions and create a wave of impact. Our positive movement is growing bigger everyday, and we would love for you to join it.
Please contribute whatever you can, every little penny helps our team in bringing you more stories that support dreams and spread hope.
Tell Us More