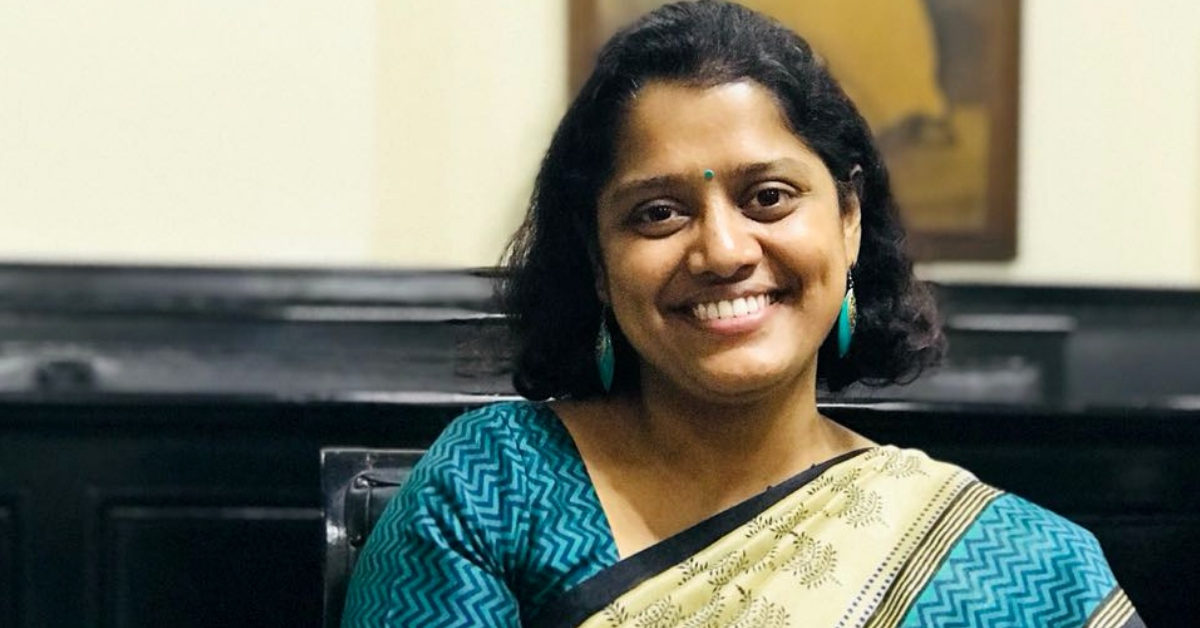 When newspapers in the sleepy town of Bhadreshwar hit the doorstep of her family home, she had made it to the front page. 'Daughter of Grocer tops state, clears UPSC with AIR 19' the headlines splashed.
We've heard of Paulo Coelho's famous words in The Alchemist, "When you want something, all the universe conspires in helping you to achieve it."
And perhaps, Eleanor Roosevelt's words, "The future belongs to those who believe in the beauty of their dreams."
They may just be quotes for us, but to Sweta Agarwal, pinned at the desk of her study, these words were an anthem.
An anthem she not only marched to, but made true.
When newspapers in the sleepy town of Bhadreshwar hit the doorstep of her family home, she had made it to the front page. 'Daughter of Grocer tops state, clears UPSC with AIR 19' the headlines splashed.
Little did anyone know that this was the third time the girl had cracked the competitive exam.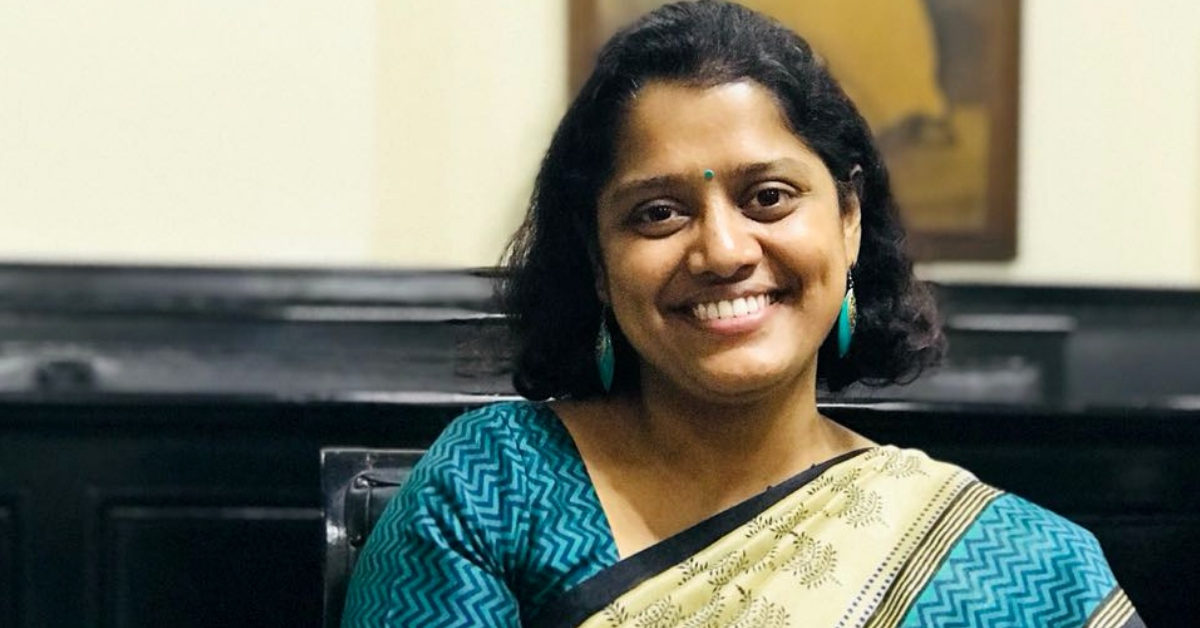 This is the story of her unfazed grit.
Sweta was born in a 28-member conservative Marwari joint family in Bhadreswar in Hooghly district of West Bengal. When most families in the community prayed for a son, Sweta says that her birth didn't bring happiness to anyone barring her parents.
This was the 1980s.
Her grandparents who desperately wanted a grandson gave her parents an ultimatum. To either plan a baby boy or adopt one.
They often regurgitated archaic beliefs in the patriarchal system quipping, "Only boys carry the family legacy forward. If a boy is born, he will take care of his father's business. What must a girl do other than choka-bartan?"
Her parents stood their ground.
The consequences of their decision were visible in how Sweta's mother was often discriminated by the greater family.
Although among the youngest of the 15 children in the joint family, Sweta was the first girl child from the household to graduate from college. Her female cousins were sent to the local Hindi or Bangla-medium schools and married off once they hit the legal age.
"My parents had grown up with the inferiority complex of not being able to communicate in English, although I often told them it didn't matter. They were adamant that I shouldn't face the lack of opportunities they did. When the news that they wanted to admit me to Chandannagar's St Joseph's Convent spread within the family, they faced flak and had to fight back," she says.
Back in the day, the convent's fee was Rs 165 per month. But despite being in a joint family, her father was practically unemployed. From being ready to work as a daily wage earner to running a grocery shop, he did it all for Sweta's education.
He would often tell her mother, "Even if I save Rs 10 a day we won't have to struggle for Sweta's monthly fees."
"As children, when we visited our other relatives and were given small amounts of money as shagun (or gifts) like Rs 5, I would never buy sweets like the other kids. Instead, I would give it to my mother. She would keep it safe to use when we were short of money for my fee," says Sweta.
On a school fest, when Sweta was in class 2, the kids were asked to get money from home to play games and buy food. Her parents said they couldn't afford it.
"The only thing we will strive to afford is a good education for you," they told 7-year-old Sweta.
Even at that age, Sweta knew that the only way to honour her parents' efforts was to work twice as hard in academia.
By the time she cleared Class 10, her father's financial condition had improved.
But the voices in the background did not stop.
"Education has no use to a girl," her uncle had said, when she was leaving for college. She narrated the incident to her parents and told them, "I won't let you down. I will become the first graduate of this household."
And she did.
With a first class degree in Economics from the prestigious St Xavier's College, Sweta was among the top 15 students. She also moved on to complete her post-graduation, did an MBA and worked for an MNC, Deloitte India.
But her childhood dream kept nudging her.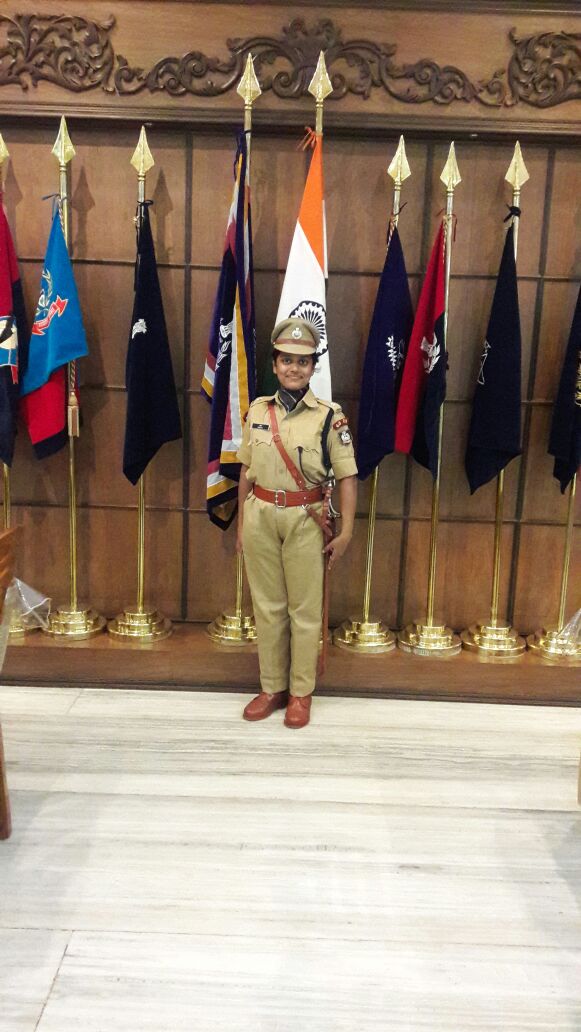 "As a child, I was extremely fascinated with the khakhi. The police station was hardly half a kilometer from my home in Bhadreswar. I remember looking up to khaki-donning officers and dreaming about wearing the uniform one day. I remembered how I didn't have any toys barring an orange plastic hand-revolver. I would pretend to be a cop and tell everyone that I would put miscreants behind bars," she laughs.
As a Class 12 student though, when she had to visit a government office, she realised how the bureaucratic red tape was exhausting to the layman. Her file was transferred from one table to another with no respite. After 40 painful minutes, 17-year-old Sweta had walked up to the authorities and said, "ēkadina DM hoyashi." (I'll become a DM one day.)
And so, she quit Deloitte after 13 months. Her boss at the time asked her, "Why would you risk quitting your job for an exam which only 90 clear out of 5 lakh aspirants?"
"I'll be one of the 90," she added, as she laid down her papers.
Returning to Bhadreshwar was difficult. She had left a comfortable life behind. She joined a coaching class but quit after a few lectures. With the guidance of previously successful candidates, she started preparing on her own.
While it started in full swing, her preparation lost steam within months. This was June 2011. The pressure on her parents to get her married was building up.
"I was in a terrible mental state. I couldn't study. When I decided not to write the prelims, my parents encouraged me. They told me to give it a shot as it would give me an idea of how the paper works."
She did not clear the first attempt.
But one thing she was sure about was that this exam could be cracked, just with the right amount of hard work.
---
Read More: This Young IAS Officer's Ideas Are Changing The Face of Meghalaya's Villages!
---
"I decided to shift to Kolkata in a 1 BHK flat. Even as others around us kept telling my parents, 'She isn't working, then why is she living alone?' They never let it get to them. I had told them, 'I know that I haven't been in my best state of mind the last few months. But have faith in me, I will become an IAS officer'."
The 2013 notification changed the entire syllabus. Even as there was panic all around, Sweta decided to continue unfazed.
She had cleared it with an AIR 497. The service she could opt for was the Indian Revenue Service.
It was one step closer. But she had her eyes set on the IAS.
"One tricky thing about clearing UPSC is: success in one particular year does not guarantee success even in the prelims of the following year. So deciding to appear for the exam again is like starting from scratch. It can be draining since it requires a minimum of 8-9 hours of study every day for years. The decision to attempt the exam again despite having one service was difficult. But I took the plunge."
To those asking her to settle, she would say, "I can get married after 32, but I won't be eligible to write this exam after 32."
When the 2015 results came out, she had secured an AIR of 141 with the Indian Police Service, missing the administrative services by a thin margin of 10 marks.
"This was a bigger dilemma. I was close to donning a khaki and achieving my childhood dream. But deep down I knew that I wanted to become an IAS officer. I decided to give it another attempt."
On 10th May 2016, Sweta was to board a flight with her squad during the IPS training. They were travelling to Indore for the Kumbh Mela when her phone rang.
"All my friend said was, 'Sweta, AIR-19.' I thought my heart would burst. After five years of struggling, I had attained my dream. I put him on hold, called my parents and mentors to give them the good news. I was the state topper of West Bengal. It was almost after a decade that a candidate from the state was among the top 20," she beams.
Those two hours in the flight became a double victory as one of her squadmates too cleared IAS with AIR-17. Celebrations ensued.
For her parents though, this was the moment they had waited for patiently, right from the day they decided to fight the family to give their daughter a good education.
"They had nourished and nurtured my dream just as strongly. It was a fruit of their hard work too. From now on, no one would ever walk up to my parents, especially my mother and say, 'Aapne beta nahi kia?' (Why didn't you plan a son?) To aspirants, I say, dream big. Don't forget to back your dreams with hard work and determination."
"Seems like Roosevelt and Coelho's marvels did have an element of truth to them. Both of those quotes stood true, when my life came a full circle," Sweta signs off, recalling the quotes she had pasted on her desk six years ago.
If this story inspired you, get in touch with Sweta Agarwal at swetaagarwal0026@gmail.com.
(Edited by Shruti Singhal)
Like this story? Or have something to share?
Write to us: contact@thebetterindia.com
Connect with us o n Facebook and Twitter.
We bring stories straight from the heart of India, to inspire millions and create a wave of impact. Our positive movement is growing bigger everyday, and we would love for you to join it.
Please contribute whatever you can, every little penny helps our team in bringing you more stories that support dreams and spread hope.
Tell Us More