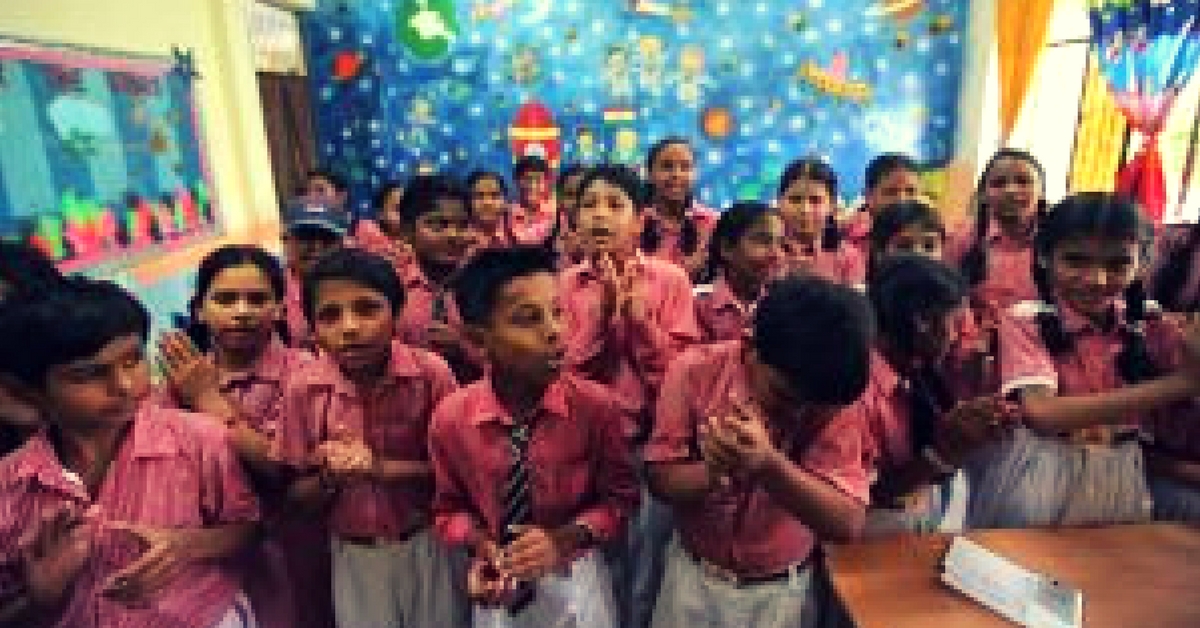 These are the same people who will be our future politicians, bureaucrats, corporate heads. What inclusive society are we talking about?
Some time ago I was asked by that pesky breed, 'A telephone journalist!' whether I did not think special schools were an anachronism in this age of inclusion. I have faced queries like this on more than one occasion, being a part of Open Door, a special needs school, and for having struggled long and hard, and finally succeeded, in convincing the Rehabilitation Council of India to acknowledge training for teachers of children with autism. I was asked whether by wanting the latter I was not promoting exclusion!
I would have given an arm and a leg to have my son's, then 13, behaviours under control, learning style typicalised, more 'ready' for inclusion than he would ever be, attend a mainstream school. No one would even look at him. One rather nice place that took him in, got alarmed by the 'violence' they perceived in his hand flapping and out he went again. And since then he has been steadily falling behind and over the years there is now no question that he will never catch the bus. Instead, he will keep falling inexorably behind as happens in a social disorder like autism.
Interestingly, special needs schools are often seen as the culprits as to why more children with disabilities are not in mainstream schools. One would imagine they were created to actively pull children out of 'normal' classrooms in order to segregate them!
In fact, traditionally, persons with special needs were mostly hidden away due to 'karmic shame' and other reasons, and education was not even a considered possibility. As a result, as formal education gained precedence in society, persons with disabilities were left out. Special education came about to ensure that those with special needs too had the opportunity of accessing education. With increasing self-advocacy, persons with disabilities and their families have rightfully begun to demand their right to education in mainstream schools.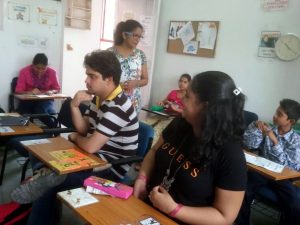 In an ideal world, schools would have children of every ability studying together. Exposure breeds awareness which leads to sensitivity. Yet the reality is that either mainstream schools are not equipped for, or more often the atmosphere is not conducive to inclusion. Equipping schools with training and infrastructure will need effort but is the easier of the two. The tougher one is the premise on which mainstream schools appear to be based. The entire premise of the necessity of isolating in order to nurture excellence.
We live in an exclusive society. To understand that we need to be aware of what inclusion truly is. Inclusion is the process whereby individuals with every kind of difference are included in mainstream society: where individuals regardless of their caste, or gender, religion or community, of social or economic status, their physical, mental or medical condition, can participate in society.
Ours is a society where a caste prevents participation in various aspects of civil society; where gender alone can prevent an individual from life, let alone accessing education; and where schools actively practice exclusion. Leading and much sought after schools have exclusive sections. 'Sections' are not divided according to your name in the alphabetical order, or whether you were within the first 30 or the second 30 to receive admission. 'Sections' are determined by scholastic performance. So there are the sections for the 'toppers', the 'above average', the 'mediocre' ones and the 'less than mediocre ones' and so on. So if your scholastic performance is affected because you have a specific learning disability or hearing impairment or autism, or simply because you are a slow learner, chances are that you go straight into the 'duffers' section.
Students say things like "Oh he's with the retards," not as a statement, because a word on its own has no power, but as a derisive comment on the individual. The 'smart' guys have nothing to do with the 'weirdos'. 'These children must be kept separate so that all the extra coaching, so crucial to ensure that the largest number of students from the school top the board exams, are not wasted on them. So we bring up an entire generation of young people to look down with derision on those who are different. We bring up our young people to believe that there are some people you need have nothing to do with. That there are some you exclude from your life.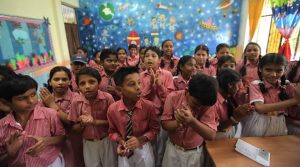 These are the same people who will be our future politicians, bureaucrats, corporate heads, the man in the street, the future mothers and fathers. What inclusive society are we talking about?
Children can by nature be cruel – the vast majority of them. They need no help in picking on those who are different or weak. And they don't need any help from the educational system. No amount of legislation, training of mainstream teachers, and picture ops with politicians and the bureaucracy can bring about inclusion unless we change the values our mainstream schools propagate. Getting rid of special needs schools will not automatically promote inclusion. We will only move from segregation in two different locations to segregation within the mainstream school itself.
Our mainstream schools are, to use a popular term in another context, a 'hotbed' of exclusion. It's when policies in mainstream schools change to make them truly inclusive, only then can we begin to truly talk inclusion.
(The author, Merry Barua, is the Founder & Director of Action For Autism, National Centre For Autism and a mother of a young individual with autism. This current work was first published in the August 2005 issue of the Autism Network Journal.)
You can help Action For Autism reach out and provide services to people with Autism and their families by contributing online.
Like this story? Or have something to share?
Write to us: contact@thebetterindia.com
Connect with us on Facebook and Twitter.
NEW: Click here to get positive news on WhatsApp!
We bring stories straight from the heart of India, to inspire millions and create a wave of impact. Our positive movement is growing bigger everyday, and we would love for you to join it.
Please contribute whatever you can, every little penny helps our team in bringing you more stories that support dreams and spread hope.