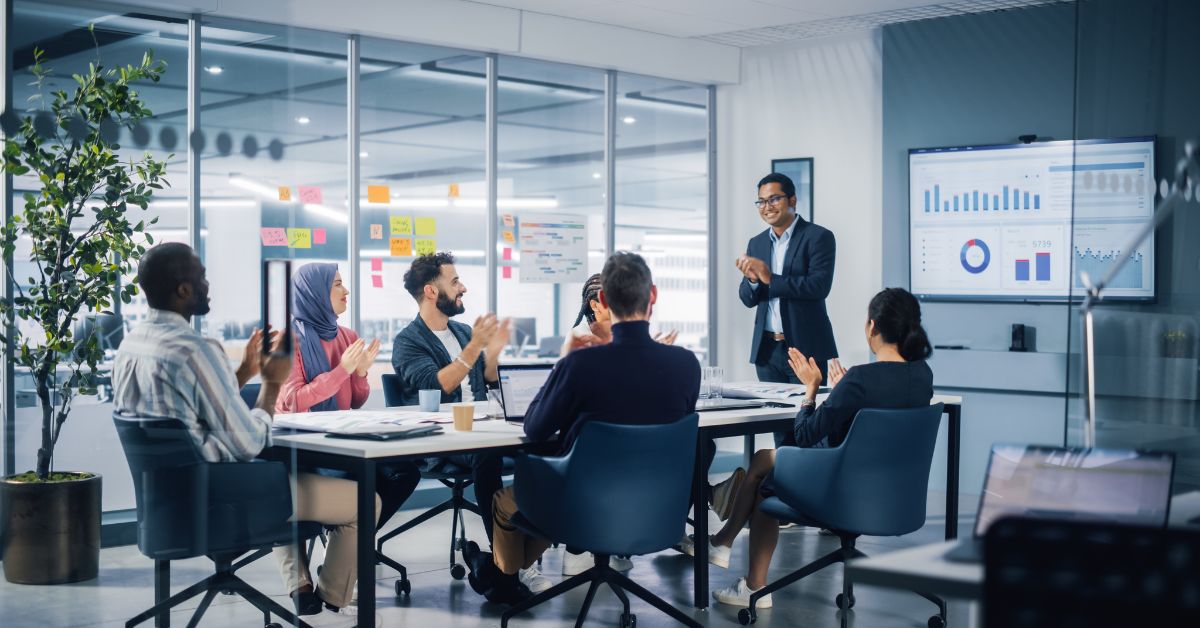 Members of v-shesh, an enterprise that prepares organisations with disability inclusion, weigh in on how Indian workplaces can better accommodate people with autism and other neurodivergence to make offices more inclusive.
"Statistics say that there's one person with autism for every 60 people," notes Parul Kumtha, a parent advocate for autism, in her TEDx talk 'Inclusion: A Celebration of Diversity'. This means that there could be one in our locality, school, or even workplace.
The definition of autism has undergone a paradigm shift from 1911 to 2013 — from being thought of as a childhood condition to our current day understanding of it as a spectrum condition.
"Most people with autism are like you and me," explains Parul. "What sets them apart is their different ways of perceiving the world — they think, sense and feel differently." This shouldn't be understood as a deficit, but rather a strength, as it breaks the neurotypical pattern of being and paves way for out-of-the-box methods of doing things.
This World Autism Awareness Month, let's get to know autism better, especially from the point of view of how adults with autism find their space in the world of work and livelihood.
While around 10-20% of the world population comprises neurodivergent people, it is estimated that 85% of them are unemployed. This data is from a study by Deloitte USA, because no such data exists for India. This not only sheds light on the scant awareness around autism, but also the lack of neurodivergent inclusive practices at workplaces in the country.
Autism, or autism spectrum disorder (ASD), is just a different way of being.
In their quest to adapt to the traditional organisational ecosystem, which is often not the neurodivergent way of being, people with autism and other neurodivergent conditions experience a magnitude of challenges in accessing education, work and just going about their everyday lives. Societal stigma, limited awareness and access to reasonable accommodations like quiet zones at work, or flexible deadlines and different shift timings, have been unable to accommodate people with autism. In turn, they struggle to understand, accept and assimilate into neurotypical ways of being.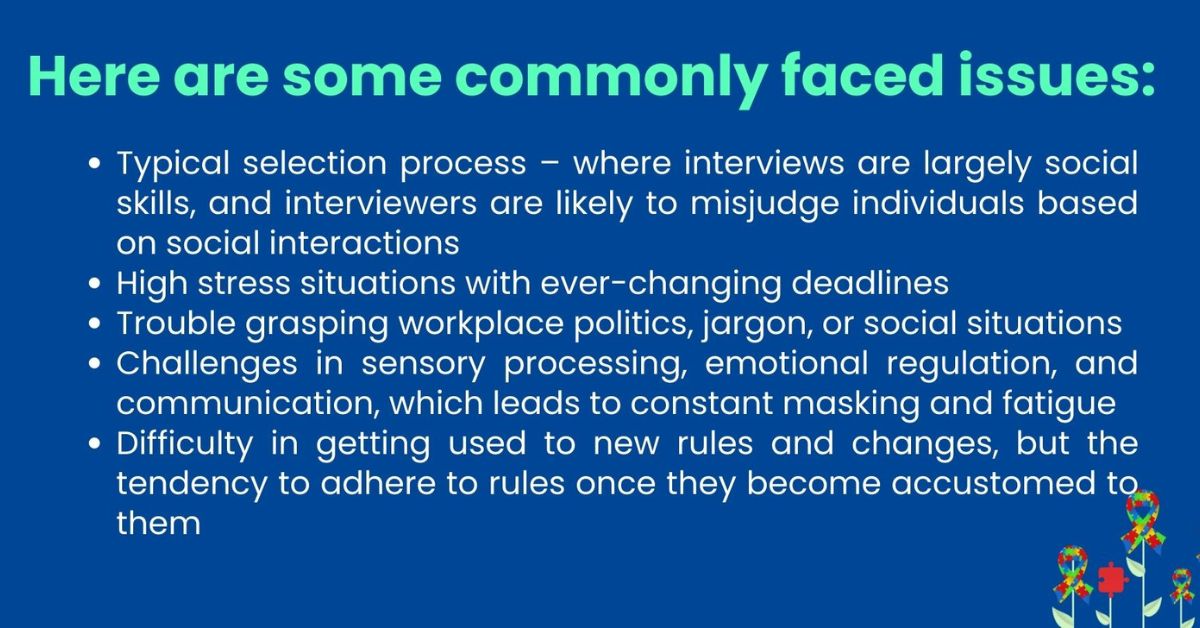 Why inclusion is not a compromise
"There has been a realisation that diversifying the workplace brings forth specific unique skills such as creative thinking, problem-solving and orientation to detail, [as well as] sustained working for repetitive jobs that follow a routine," says Renu Muralidharan, Ex. Lead of Access Ability BRG (Disability and Caregiver Resource Group) at J P Morgan Services India Pvt Ltd.
Meanwhile, Radhika, who leads neurodiversity practice at v-shesh — an impact enterprise that prepares job seekers with opportunities and organisations with disability inclusion — notes, "People with autism can be found in diverse fields, ranging from corporates to startups. They can be chefs, artists, music producers, singers, dancers, writers, and poets, and can take on any role and be successful in that. It is important that whatever they do makes them happy."
Success doesn't always mean a white-collar job at a multinational. It looks different for each person. What is important is ensuring that they can live up to their potential.
It is also important for employers to consider a holistic inclusive hiring process to truly open the workplace to such candidates. These most often include some very basic changes in processes, rooted in understanding the challenges faced by the candidate, tapping trigger points in the environment and the hiring process, and coming up with ways to include them into the organisational ecosystem. "Flexibility in no way means a compromise, lowering standards, or providing preferential treatment to get that tick in the box. Such practices cannot scale for a corporation," says Renu.
Inclusion enablers like v-shesh have been actively engaging with employers to adapt their selection processes by moving away from formal interviews to more structured interaction (case study based or work trial based). This ensures that rather than focusing only on communication and interpersonal skills, or the ability to adhere to the traditional office space and routine, we need to focus on whether the individual can perform the core tasks required in the job role.
Maria, a trainer at v-shesh, says, "We train them for jobs, not by pushing them to fit into an office setup, but by simulating a safe and formal environment which they themselves mould into. This gives them the confidence and preparedness to join the workforce."
The process can also benefit from a conversation with the parents or caregivers to understand the candidate's learning process, trigger points, social skills and other behavioural patterns. This helps in ensuring that the candidate's needs are taken into consideration, and that they are included in the workplace fully.
There's no single way of being
An important aspect of ensuring an inclusive work ecosystem is the training and sensitisation of peers after the candidate has joined the workforce. This involves imparting general awareness on neurodiversity as well as a candidate-specific briefing only for the manager and concerned buddy. This fulfils two purposes — it helps the peers know the candidate's needs better and accommodate them in a suitable manner; and allows the candidates to know that they can be themselves and share their accommodation needs.
Providing reasonable accommodations and individualised workplace solutions can make work a more positive experience. These can include work trials to help the employer and candidate get comfortable with each other; use of assistive technology, buddy and mentor support systems; mental health support at work to navigate stressful situations; and support in career progression and advancement, which can be encouraged by simple, achievable goals, and offering frequent reviews and feedback sessions to assist candidates with areas of concern.
"So, one thing we should remember is to never generalise and accept each individual as they are", says Mihir Kapse, a person with autism who graduated from IIM-Bangalore two years ago. Therefore, while adopting an inclusive hiring approach is an important step, it must be tailored to fit the needs of individual candidates.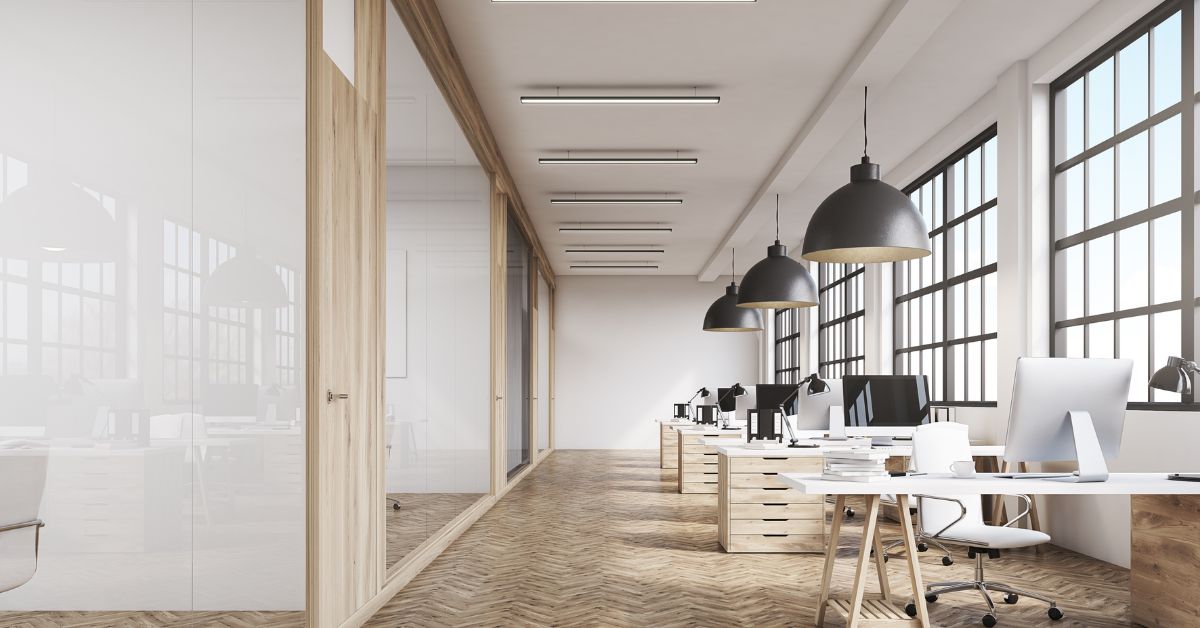 "Individuals on the autism spectrum can flourish in an equitable and welcoming work environment, thereby avoiding underemployment and undervaluation," says Shweta, a trainer at v-shesh.
Aside from employers, candidates and their peers, parents and caregivers, and educational institutions also play a significant role in laying the foundation for inclusion at the workplace. This can be done by sensitising students, teachers and staff; understanding the needs of candidates with autism and neurodivergence; and supporting them through placements and internships.
In this age and time when careers are blooming, the need of the hour is to realise that there's no single way of being, and extract the most potential out of human diversity to flourish as a society. It is important to be aware of and sensitive to people's needs and make workplaces safe, accessible and inclusive.
Written by Kavya Mukhija and Vaishnavi Ganesh of v-shesh Learning Services Private Limited; Edited by Divya Sethu