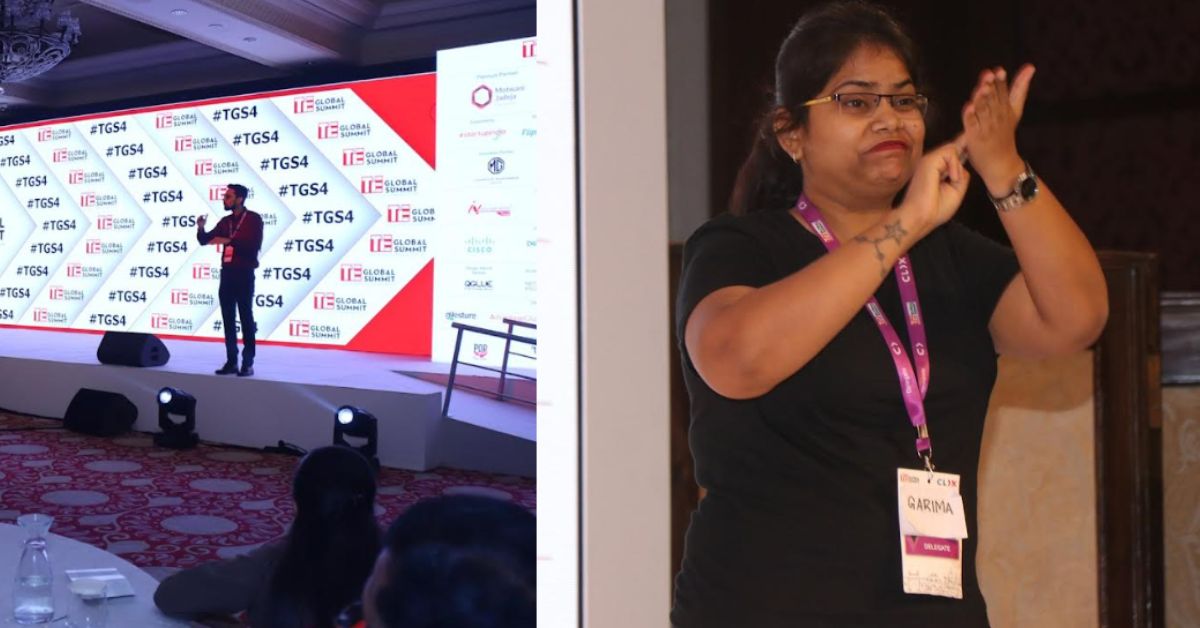 TiE-Delhi-NCR, in collaboration with v-shesh, have been steadily working towards disability-friendly planning and inclusivity in their events. Here's what we can learn from their interventions to understand why inclusive planning is the need of the hour.
In early 2022, Srishti Pandey visited a popular Gurugram restaurant on a night out. "This was one of my first outings in so long and I wanted to have fun," she recalled.
However, on arriving at the gate, she and her group were first ignored, and then told she would not be allowed to enter. "The wheelchair can't go inside [the restaurant]," one of the servers told her. Thinking it was an accessibility issue, Pandey said that she would manage, and all she wanted was a booking.
To her surprise, the server then remarked, "Andar customers disturb ho jayenge (The customers inside will be disturbed)." Subsequently, she was denied entry.
The ultimate grounds for rejection, she says, were her disability. So what was the hesitance to offer entry and avail the restaurant's services?
"India is a signatory to the UN Convention of the Rights of Persons with Disabilities (2007), but grapples with social prejudices and apathy in meeting the needs of its disabled people," wrote Jennifer Kishan for The Guardian, adding that in some cases, people might be challenged less by their disability and more by the constraints to participation in public life.
And it's not just the day-to-day functioning — like in Srishti's case — that is impeded due to this outlook. Even when it comes to cultural or public events, these constraints only widen the divide. Disability-first planning is almost never on the radar of the organisers, who believe that these facilities would not come in use too often. But for people with disabilities, this results in total exclusion.
The urgent need to close this gap was one of the driving forces behind TiE Delhi-NCR's decision to include disability-inclusive planning in their events.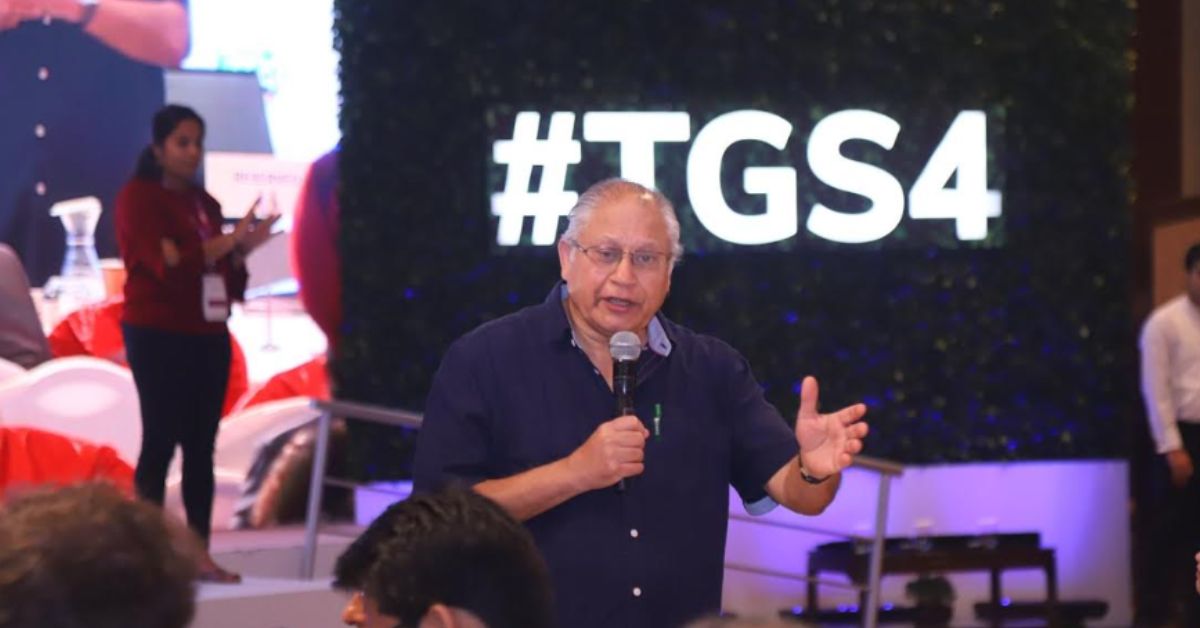 A first-of-its-kind, disability-friendly planning approach
The Indus Entrepreneurs (TiE) is a global organisation that aims to foster entrepreneurship through mentoring, networking, and education. The organisation's Delhi-NCR chapter has been among the most active, with a footfall of 80,000 attendees and 10,000 startups over the last two decades. 
In 2015, the organisers of the event — considered among the biggest platforms supporting entrepreneurship — approached Chennai-based organisation v-shesh (www.v-shesh.com) to inculcate a disability-inclusive planning approach in their events. v-shesh is an award-winning impact enterprise that prepares job seekers with opportunities and organisations with disability inclusion.
Gita Dang, a member of the governing council of TiE Delhi-NCR, notes, "We want more entrepreneurs and 'people with specific needs' to pour in as audiences so they may, too, build businesses. We're trying to put out the message that when it comes to entrepreneurship, whether or not you have a disability should not be the issue."
"TiE Delhi-NCR has always fostered entrepreneurship, and in doing this, we found a partner [v-shesh] that was willing to help us do something new. We wanted to build the ecosystem [for the disability sector] rather than say it can't be done," she adds.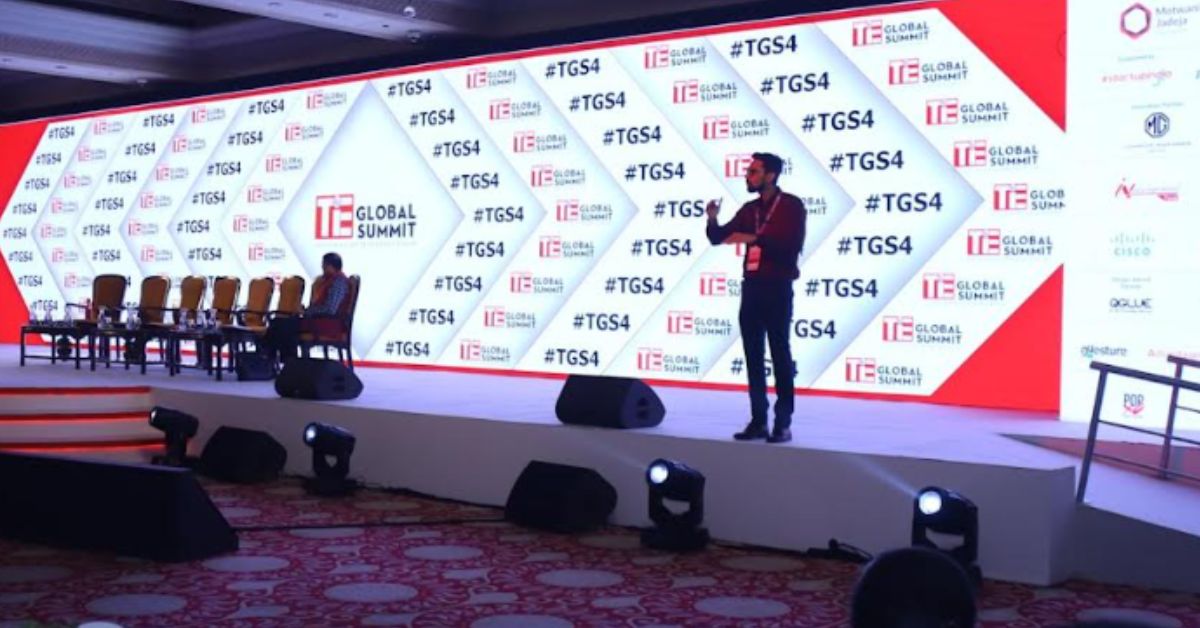 Meanwhile, Shashaank Awasthi, co-founder of v-shesh, notes that despite being the largest minority group in the world, persons living with disabilities remain deeply excluded from social and economic participation. "An example of such exclusion is inaccessible events, which deprive persons with disabilities of opportunities to learn and network with people from different backgrounds. So TiE Delhi-NCR has been a pioneer in making their events accessible and disability-inclusive, and we hope that other organisations would follow."
The vicious cycle
When events are not made accessible, people with disabilities don't attend. And because they don't attend, it's almost always assumed that they don't belong there, that their needs and requirements in public participation are not as urgent as they should be.
But of the three crore Indians (and counting) living with various forms of disabilities, as many as 1.3 crore are employable, if given the right assistance. And this assistance can only come with, firstly, awareness, and beyond that, the inclusion of accessibility in day-to-day life — infrastructure, public transport, and as importantly, public events.
Another factor to take cognisance of is the perception of "disability" in the minds of the non-disabled population. Often, the definition of the word ends at someone who uses a wheelchair and fails to consider many other , including non-visible disabilities (NVD) — for instance, neurodivergence like Autism, ADHD, dyslexia, and more.
The Swaddle writes that ableism colours how we view people with disabilities — both visible and non-visible. "For those with NVDs, recognition and self-identification is a tough pill to swallow — there is a social stigma that comes with using the label and an additional layer of scrutiny from others. Those with heightened sensory sensitivity, attention-deficit, and hyperactivity are seen as 'troublesome'."
Accessibility and inclusivity thus need a more intersectional outlook — and this way, appropriate interventions can also make people without disability feel more comfortable and secure in these environments, to deal with issues like sensory overload, fatigue, etc, the report adds.
Taking that first step
For an event, what can organisers look to do to make the space more inclusive?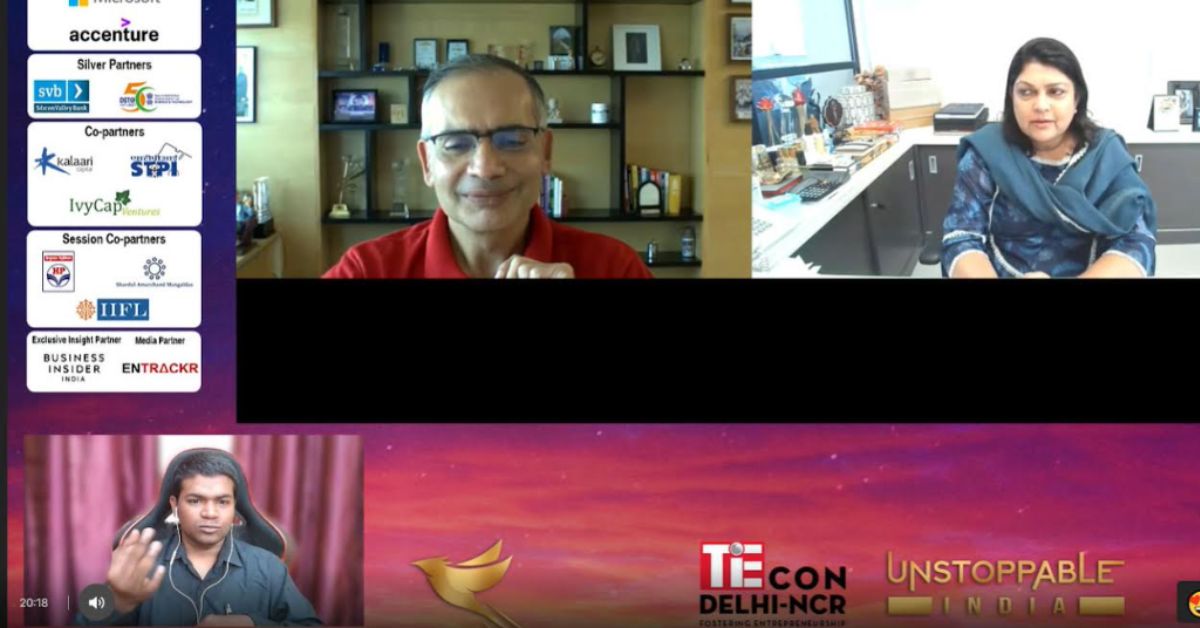 Some examples on TiE Delhi-NCR's and v-shesh's agenda, which they aim to implement in subsequent editions down the line include accessible parking, ramped/elevator/step-free access for people with mobility impairments, large and clear signages and tactile paths for those with visual impairments, sign language interpretation for people with hearing impairments, wheelchair-accessible seating, accessible and gender-neutral restrooms, silent rooms or spaces for people with neurodiverse conditions, adequate lighting, live streaming of events with closed captioning for those who are unable to access the venue, and designated staff to assist people with disabilities, to name a few.
Nitin Agarwal, senior director at TiE-Delhi-NCR, notes that beyond people with disabilities, such interventions can help senior citizens, queer communities, new mothers, pregnant women, and more. 
TiE Delhi-NCR notes in a release, "We have, over the years, realised that most often, inclusion is not about making big changes that require a lot of effort and resources, but some very basic amendments in our attitudes, environment, policies and processes, which go on to have far-reaching implications in enabling access and engagement of not only individuals with visible disabilities, but also those with invisible, temporary, and/or chronic health conditions, and largely, people of all ages and body types."
A big challenge in ensuring inclusivity, note the team members at TiE Delhi-NCR, is that many organisations believe that the disability space is more relevant to CSR or charity activities rather than viewing them as full-fledged businesses and startups.
To ensure more participation in their events, v-shesh and TiE Delhi-NCR are hoping to include a number of practices. For example, an 'accessibility passport' — which has been added in the registration form and helps participants clearly articulate their specific needs — highlights the need for personal assistance; accessible parking; assistance in mobility, seating, session material; and more. They are also planning to train their volunteers in working with people with disabilities and sensitise the ground staff — gatekeepers, security personnel, etc — to specific disability needs and interactions.
Over the past editions, they have put systems in place to have translators, sign language interpreters, etc, both online as well as offline. Though there were no people with hearing impairments or such present in the audience, it was an effort to show that they are, in fact, welcome.
"It would also be a good practice for us to have presenters who deliver the session keeping accessibility in mind," notes Nitin. This could include the speaker giving a description of their visual appearance before starting a speech or the season, mentioning their pronouns, speaking clearly, keeping pace with the interpreters, and ensuring that their presentation is accessible.
Washrooms must be accessible, seating arrangements must include clear spaces and pathways for wheelchair users, and disability SPOCs (single point of contacts) should be readily available.
Gita notes that TiE Delhi-NCR is also attempting to make these interventions in their other events. "There was the TiE Global Summit in Hyderabad, for which TiE Delhi-NCR helped make the event more accessible. Our aim is to ensure this is not a one-off, but becomes the norm."
Before the conference, the team visited the venue to understand the infrastructure of the area, to understand how well the campus would align with their accessibility goal. "This makes the location and the personnel there also that much more aware," she adds. "As you're sensitising more and more people, you're shattering the myth that [disability-inclusive planning] is a big deal or requires a huge amount of money and effort. It's just a couple of simple things you have to do to begin taking that first step."
Efforts in the right direction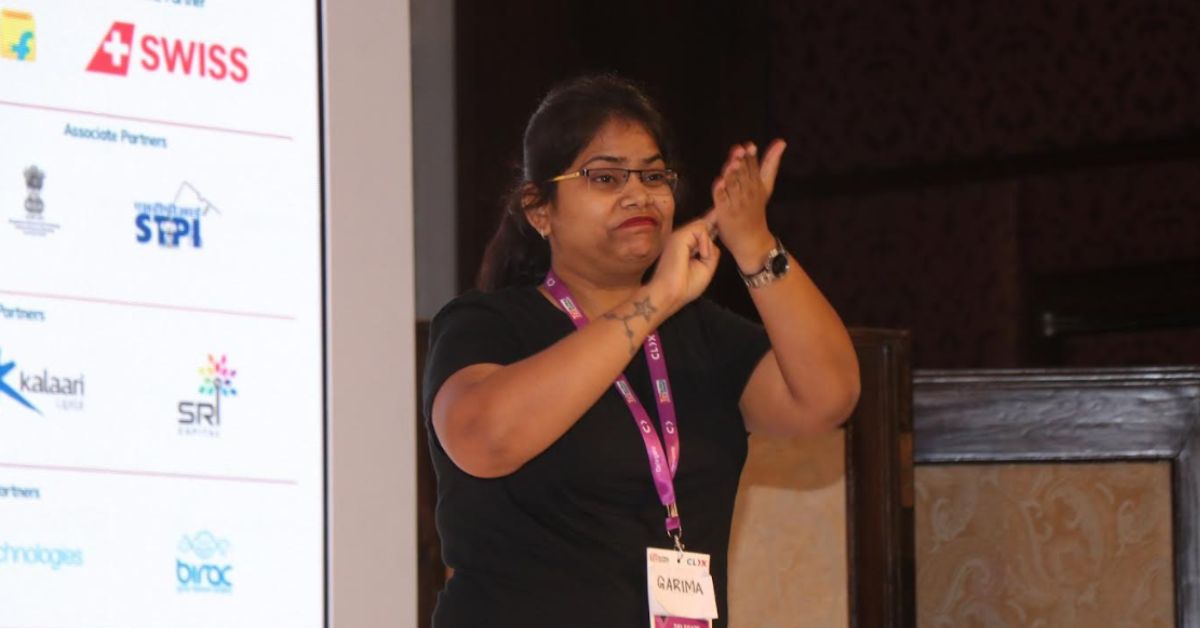 Gita also notes that their first audit revealed how a little awareness went a long way in sensitising the staff present at the venue, and how they were more enthusiastic to participate in making the venue as inclusive as possible.
Faisal, a wheelchair user, attended TiE Delhi-NCR in 2019. "I was invited to assess the accessibility of the venue. While there were practical challenges of retrofitting, it was a pleasure to see both TiE, as well as the venue staff, be so receptive to inputs."
He continues, "When mainstream events like TiEcon Delhi are accessible, it not only makes people with disabilities feel welcome but also helps us network with like-minded industry professionals."
Meanwhile, another attendee, who lives with a visual impairment, notes, "Since it isn't always possible to retrofit the venue and make changes, the organisers ensured that support staff was available to help me navigate. The staff at the help desk were trained to assist people with visual impairments. This was an effort in the right direction."
This year's TiEcon Delhi event will be held on the 17 and 18 of March at Leela Palace, Gurugram. For more information, you can visit this link.
For more information about v-shesh's work, you can visit their website.
Edited by Pranita Bhat
Tell Us More
We bring stories straight from the heart of India, to inspire millions and create a wave of impact. Our positive movement is growing bigger everyday, and we would love for you to join it.
Please contribute whatever you can, every little penny helps our team in bringing you more stories that support dreams and spread hope.