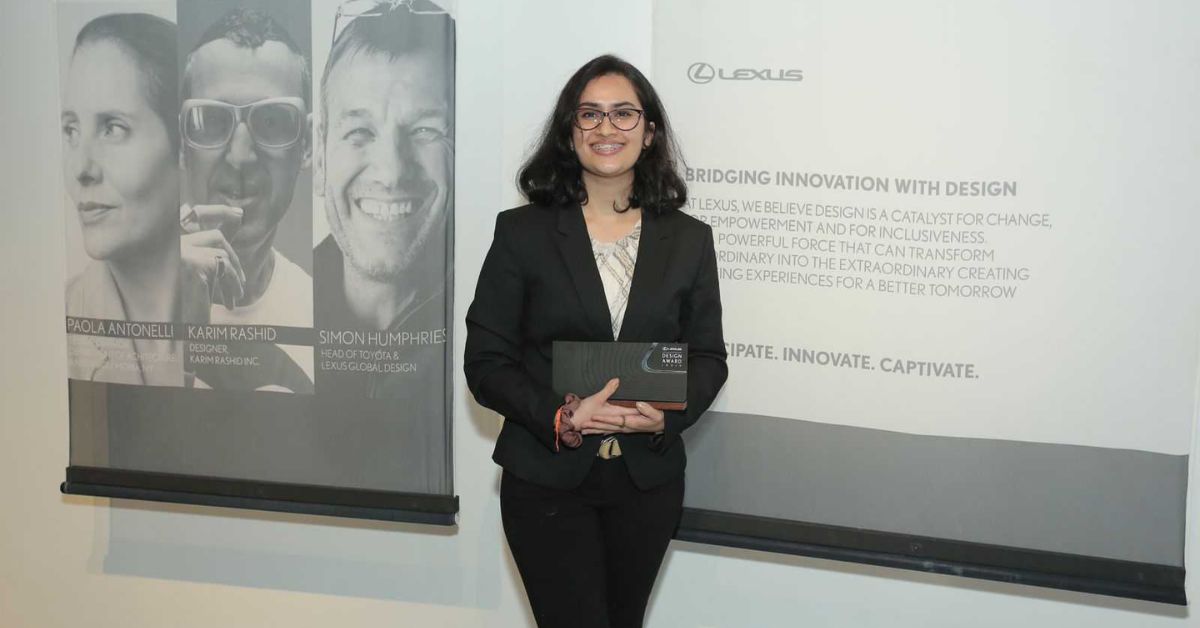 Chennai student Mahek Parvez has innovated SunHarvested CoolRooms, a sustainable alternative to cold storage that "mimics nature" to increase the shelf life of fruits and vegetables by three times.
Growing up in Chennai near a small farmland, Mahek Parvez would often witness that while the fields bloomed with produce, a majority of the fruits and vegetables would rot before they could ever make their way to the markets. She was perplexed.
The 13-year-old was staring at a fraction of India's looming problem of agricultural spoilage, an issue that made headlines in 2019. According to the World Economic Forum, India — despite attaining food sufficiency with its 270 million tons of agricultural produce in a year — found itself at a position of 103 out of a list of 119 countries on the Global Hunger Index.
How?
The major discrepancy the report estimated was because of agricultural food spoilage, meaning that while sufficient amounts of produce are harvested, much of this doesn't even reach the intended populations.
According to the United Nations' (UN) Food and Agriculture Organization (FAO), about US$14 billion (12.42 billion euros) worth of food is wasted every year in India.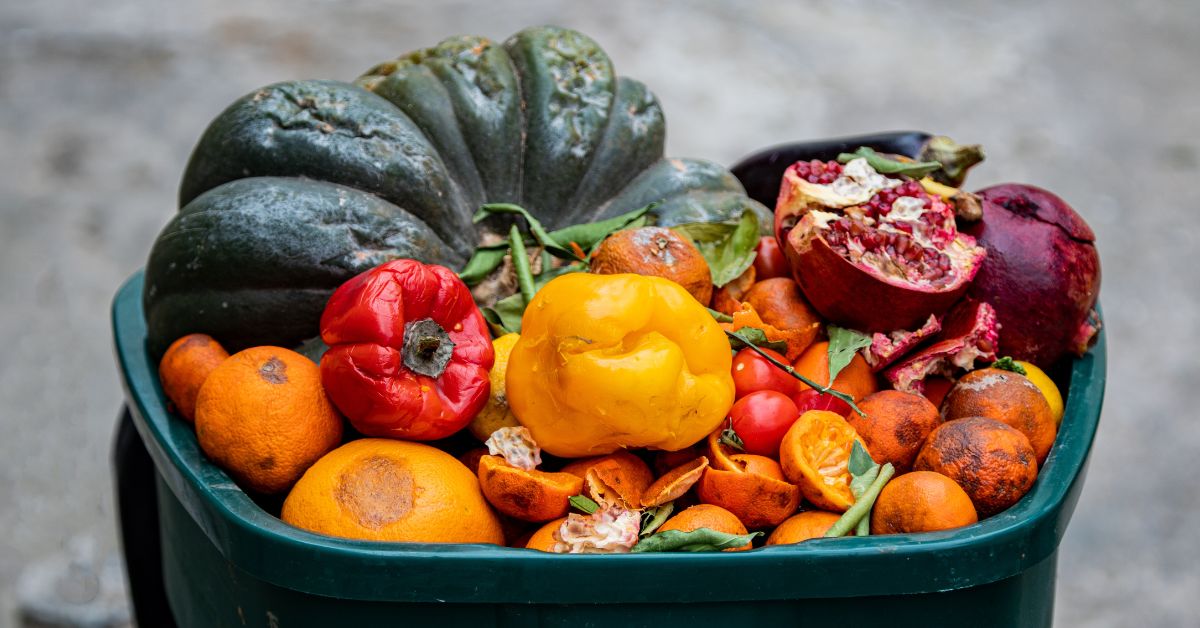 These were the startling facts that Mahek discovered as she tried to wrap her mind around why food wastage was such a concern. Now 19, she says she decided to take matters into her own hands and come up with some kind of a solution that would help farmers, at least in her region, to salvage their produce.
Her innovation is an eco-friendly grid-less cooling methodology named SunHarvested CoolRooms, a technique she says allows the produce to remain fresh for three times longer than it would in traditional drum storage.
Mahek's methodology went on to win the Lexus Design Award India 2023 under the 'Eco-Innovation' category among 1,000 projects from across the country.
'I didn't have the heart to see so much food wastage.'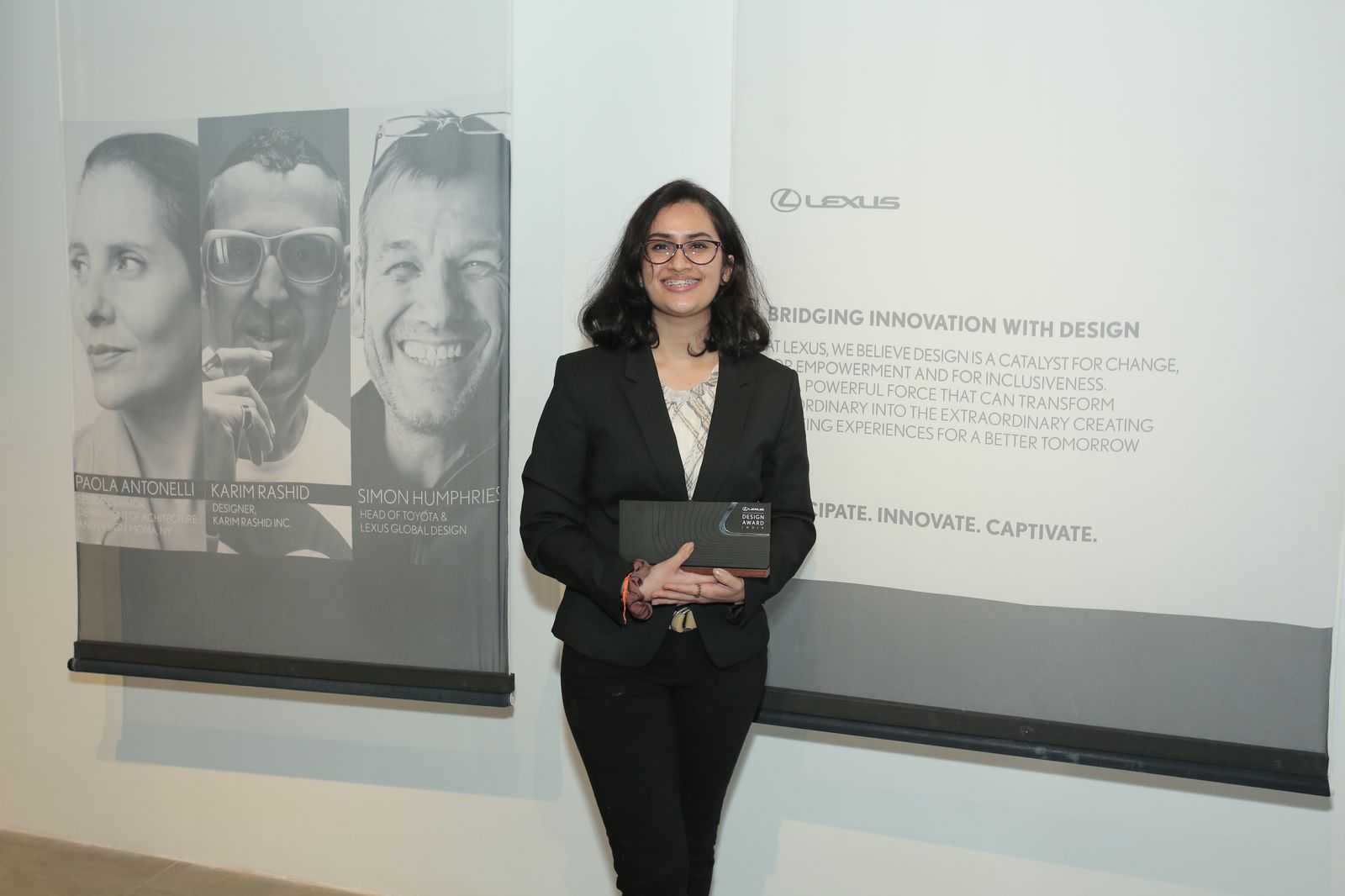 Tracing back to the time Mahek watched the produce on her mom's 2-acre farm going to waste, she says it was disheartening.
"This was quality produce, including seasonal fruits like strawberries, cherries, and passion fruits. When I'd spend time here during my summer vacations, it was eye-opening to watch just how much goes to waste. Piles and piles of good fruits are thrown away. For me what stood out was that my mother, along with her team of six farmers, would put so much effort into growing the produce, and all of this effort would amount to nothing. There had to be a way to avoid this spoilage."
Mahek began working on a technology in this regard in Class 6, and continued through school. Now, she's taking a gap year to scale it up, after six years of understanding the prototype, perfecting it, and bringing the drawings to reality.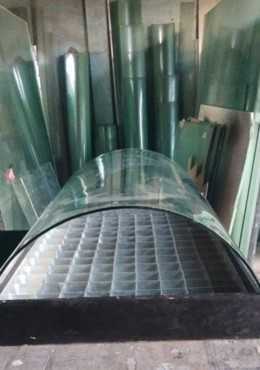 Elaborating on the design, Mahek says it was inspired by the climate in which she lived.
"In Chennai, the evenings are colder compared to the mornings, when the sun is scorching and the temperatures soar to as high as 45 degrees Celsius. I thought it would be interesting to play around with this factor while designing something that would keep the produce fresh for longer. Rotting happens when humidity increases, so I knew I'd have to get the humidity to a stable level to prevent the produce from getting spoilt."
A sustainable design that mimics nature
This was when Mahek read about convection currents. The first draft of the product she designed comprised three parts — a brick room, an exhaust chimney and a draft tube. These come together to work based on scientific principles of evaporative, cooling, and dehumidification and keep the produce fresh without refrigeration.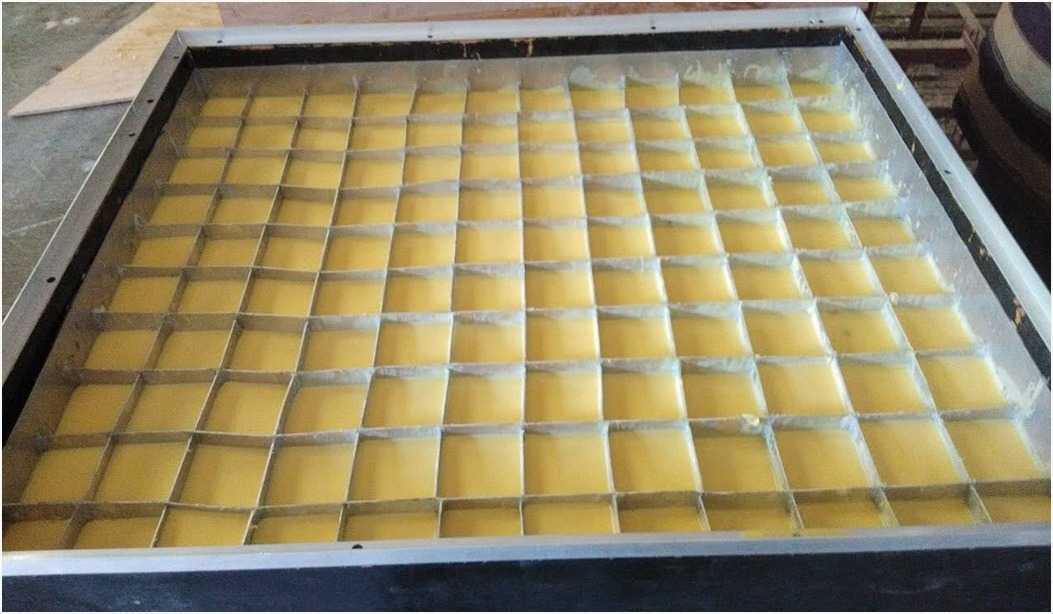 The draft tube, which took Mahek a year to perfect, is made up of a wooden tray lined with aluminium sheets, aluminium grids, a material that maintains humidity and arched glass. When the aluminium sheets absorb the sun's rays, they heat up and create a pressure void, propelling the wind towards the closure. This forms the wind circuit.
"This design mimics nature and convection currents, the same way the land and sea breezes work. The air flowing into the draft tube rises to the arch of the glass and moves further through the tube into the enclosure of the brick room. It is then dehumidified by the desiccants hung on one side and a screen of khus root hung on the other. This allows any moisture to evaporate," explains Mahek. The entire apparatus is designed to keep the temperature and humidity optimal.
Letting us in on the journey of innovating the apparatus, she says the hardest part was coming up with the draft tube, considering there was no information on the internet on how to build one. Mahek recounts the struggle to find the perfect material and come up with a design that would work well to keep the produce fresh.
Another challenge was getting the shape right. "It's an unusual structure with an arched glass and so explaining it to people in the manufacturing space was tough. I would use matchboxes to show them the ridges I was looking for in the structure and how the aluminium sheets needed to be aligned as grids on the tube."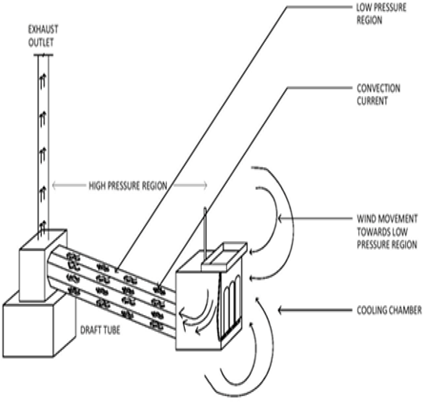 She adds that every part of the draft tube was built by a different vendor in Chennai and assembling it all together was another task. Finally, after a pilot, the project was commissioned in 2022.
Mahek emphasises that since the SunHarvested CoolRooms methodology is a sustainable alternative to cold storage, it can help in cutting down on nearly 14 per cent of the global greenhouse gases emitted due to refrigerants.
A potential solution to the problem of food spoilage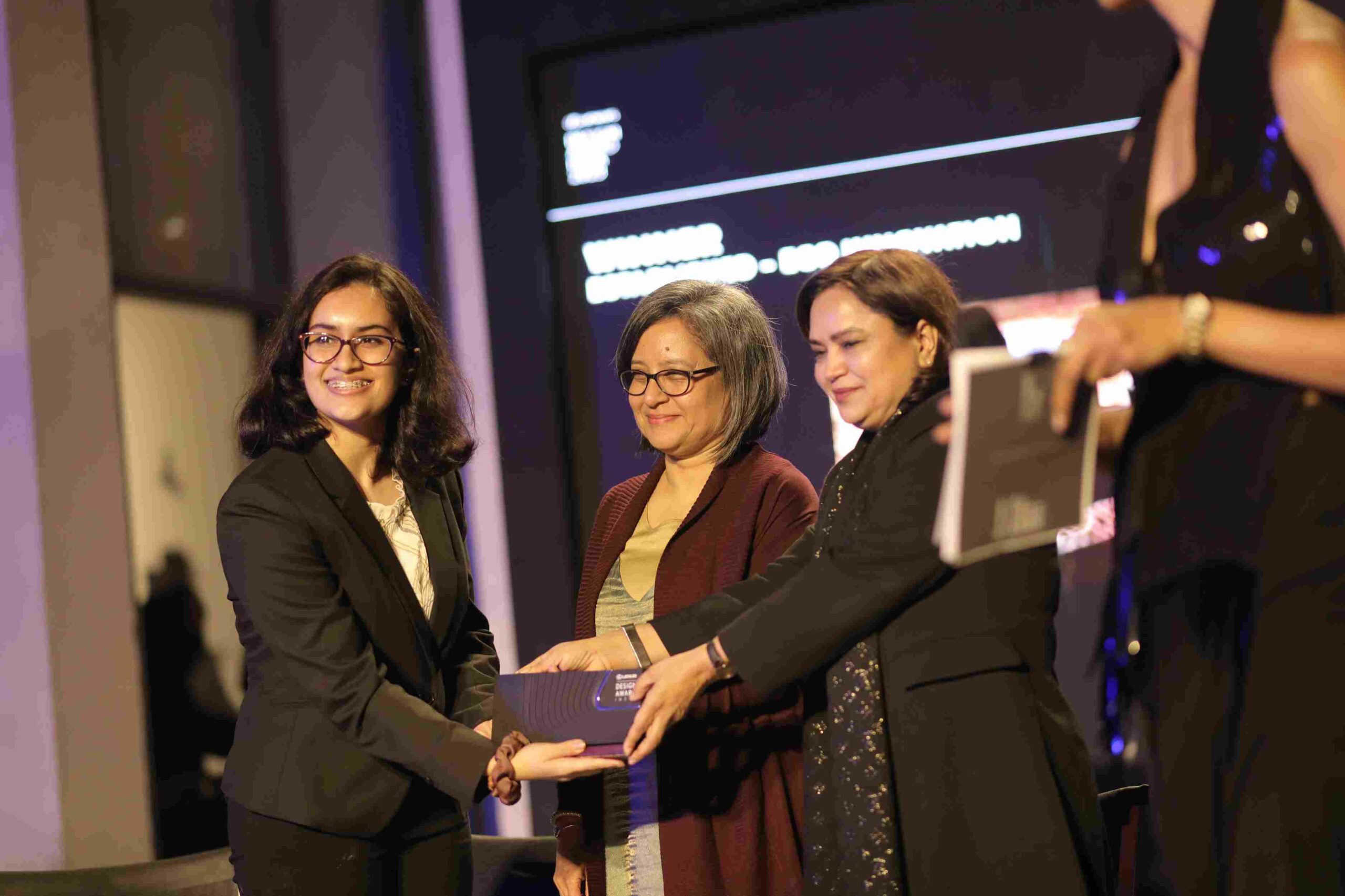 While Mahek says there is still scope for improvement of the apparatus in terms of remote accessing and automation, she says the field prototype showed good results. "The sensors we installed in the prototype provided us with information on the humidity and temperature. They gave us a good estimate of the conditions inside the tube, with the humidity being 20 percent and the temperature having a difference of eight degrees Celsius between the ambient and enclosure."
The implications this could have for rural India could be great, she adds.
"A majority of the farmers in rural India harvest the land in slots, storing their produce in drums, and eventually this leads to rotting as the storage spaces are not equipped correctly."
Prof Harish JK, Mahek's mentor from Chettinad Vidyashram, terms the innovation "novel and an important step towards curbing increasing greenhouse gases, like HFCs and CFCs, which are emitted by rotting fruits and vegetables as well as cold storages that are used to save them".
"By potentially replacing cold storages in rural parts of India, the SunHarvested CoolRooms will have an indisputable impact on the quality of our air, climate, and our lives and those of future generations," he adds.
Meanwhile Mahek's school principal, Dr S. Amudha Lakshmi adds that Mahek's project could be a boon for farmers who are constantly irked by the malady of perishable crops. She adds that while the innovation is notable, "Mahek's scientific acumen and her thirst for innovative strategies have always been her strongest assets."
Ask Mahek her favourite part about this project, and she says it was her learnings, both academic as well as personal. "What I've realised is that you can get help for anything you need, but getting the ideas straight in your mind first is crucial."
Edited by Divya Sethu
We bring stories straight from the heart of India, to inspire millions and create a wave of impact. Our positive movement is growing bigger everyday, and we would love for you to join it.
Please contribute whatever you can, every little penny helps our team in bringing you more stories that support dreams and spread hope.
Tell Us More