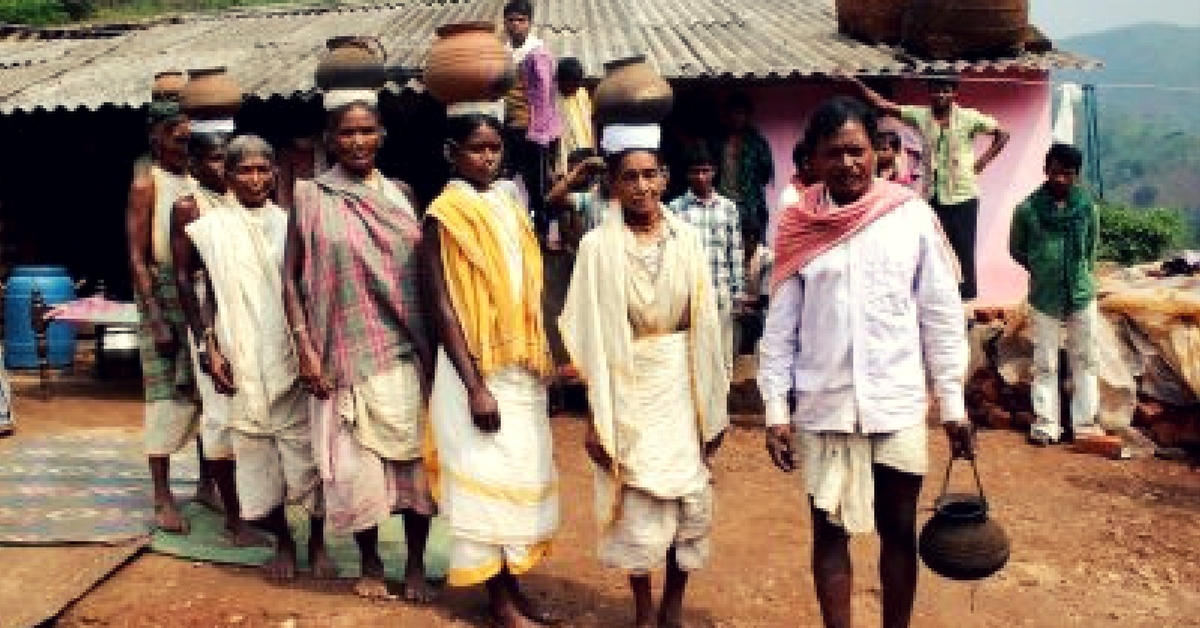 The indigenous Dongria Kondh community in Odisha is helping to restore the popularity of native varieties of millets that can grow in drought. Manipadma Jena takes a closer look.
During a participatory appraisal helping Dongria Kondhs to cope with climate change, the ancient tribal community mulled which of their grains could grow under high temperature and which could grow under low and erratic rainfall. It emerged that specific varieties of indigenous millets could grow under conditions of more heat and with as few as two monsoon showers.
Indigenous farmers in India are again recognizing and asserting the value of millets, a cereal crop that was once central to their culture and is seen today as a perfect adaptation to ensure nutritional security in these times of climate distress.
As Dasara Kadraka lets the tiny russet-coloured seeds flow from her cupped palms into an earthen storage pot, she remembers, "At one time, I've heard as a girl, we harvested 45 traditional varieties of millet. Even 10 years ago, we grew 11 varieties that went down to just two."
"We have intensified our search for lost indigenous varieties," the 70-year-old senior from the primitive Dongria Kondh tribal community that is working together since 2014 to revive their heritage millets in Kadaraguma village high on the Niyamgiri hill-range in eastern India's Odisha state told VillageSquare.in. After ousting the British mining group Vedanta in 2013, the community has also felt that they must reoccupy their hills by bringing more land under traditional crops.
Millets stage a comeback
More significant to its sustainable revival, millet is rapidly becoming a health food of choice for India's urban middle and upper classes. The government is also promoting millets under its National Food Security Act as key to combating under-nutrition, particularly in rural areas. Under the right-to-food guarantee, currently 4.5 million tons of food grains at highly subsidized rates are distributed to nearly two-thirds of the Indian population.
---
You might also enjoy reading: Back to the Future: These 13 Ancient Grains of the World May Hold the Key to Food Security
---
Millets are a rich source of protein, vitamin B, and minerals such as magnesium, potassium, zinc, copper, and manganese. They contain significant amounts of phenol which act as anti-oxidants and as preventive for degenerative illnesses such as heart diseases and cancer. It is gluten-free, and with low glycemic index, it is suitable for diabetics.
Referring to the one rupee rice the community gets under a government-subsidized scheme, Krusna Kadraka, headman of Kadaraguma village, told VillageSquare.in, "Rice fills the stomach but does not last, and we are hungry and tired sooner. We must eat mandia (millets), which provides the energy to walk our steep hills every day."
Strength from millets
The very same sentiment comes from a retired school-teacher buying 2 kg of millet powder at a Bhubaneswar city government outlet in Odisha. "Millet gives strength and since I am diabetic, a millet gruel mixed with yogurt is the best breakfast the doctor tells me," said Ravindra Mishra.
"A 100 gm pearl millet breakfast has 100% of daily iron requirement for adults while 100 gm of finger millet has half the requirement of iron and one-third of calcium, important for children and lactating mothers," said Namita Biswal, a city-based nutritionist.
"Since all the seasonal fruits have sucrose unsuitable for my weight-loss regimen, I have replaced semolina with mineral-packed millet grains while making savory breakfast dishes with plenty of vegetables," 43-year-old Pinky Agarwal told VillageSquare.in. "If someone had told me to eat millet five years back, I might even have been offended," the cost accountant said, referring to millet's social stigma.
At the government tribal welfare department's sales outlet, Kartik Kumar Swain said millet sales have doubled over the one year that he has been manning the shop. In a month they procure 1,000 kg, all of which vanishes from the shelves within 20 days.
At an earlier rural posting back in 1992, he remembers the government procured millet for a measly one rupee a kilogram, which has now increased 30 times.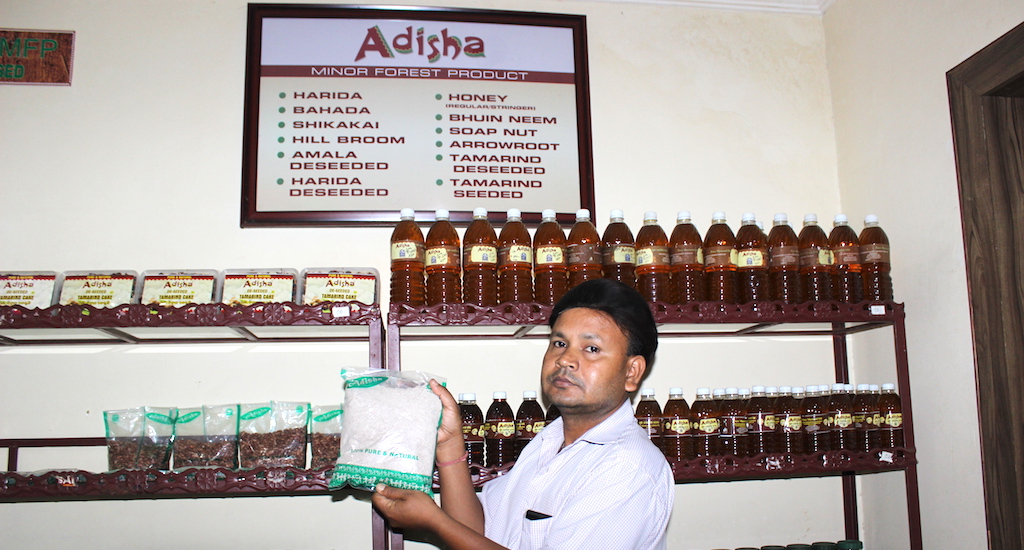 Orphan crop's political journey
Out of 7,000 plant species that have been used for human food consumption since the beginning of agriculture, just three crops — rice, maize and wheat — provide 60% of the world's plant-based calories and proteins today, according to UN Food and Agriculture Organization (FAO).
In India, 60 years ago millet was grown in 40% of all cereal cultivated area. Dropping over the last 50 years, millet occupies only 11% of India's cropped area. The major wave of undervaluation came from the 1960s onwards with the Green Revolution.
Within government policy there has emerged a food grain caste system. White rice, bringing profit to fertilizer industrialists, large farmers, and export revenue to government, is considered the food for superior classes. India remains the second-largest exporter of rice after China.
---
You might also enjoy reading: Going Grocery Shopping? These Organic Thelas Ensure That Farmers Get Best Prices Too!
---
Millet came to be known as a coarse grain eaten by the poor and used as fodder. It has largely remained excluded from government's food grains research, policy, minimum support price buy-back, irrigation facilities and marketing campaigns. Agricultural scientist M.S. Swaminathan has called millet one of the orphan crops.
The loss of heirloom millet varieties among Dongria Kondhs who inhabited regions inaccessible then started later but declined more rapidly. NGOs working among the Dongria Kondhs say the skewed government policy to give subsidised rice to a millet-eating people is mainly responsible for the decline. Coupled with this is the government's promotion of cash crops like pineapple, turmeric and ginger, which has cut into over 50% of millet land over the past 16 years.
Value-added millet
Cashing on this increasing popularity and awareness of the goodness of millets among city people are tribal women self-help groups in the Eastern Ghats. In 15 villages of Odisha's Koraput district tribal women are honing up their cooking skills learning attractive millet items that will appeal to urban consumers. Till recently, they only knew that millet was either made into a bland porridge-like gruel or as rice, but now helped by Development of Humane Action (DHAN) Foundation, a national NGO, is treating village school children to processed dishes they had never tasted before. "For now they plan to sell at city exhibitions, and supply to sweetmeat shops too," the non-profit's Bijaya Kumar Nayak told VillageSquare.in. Running a supply micro- enterprise to established line-products is their dream project. DHAN is working to get popular regional cinema actors to endorse their recipes.
Already having found lost millet varieties in remote hamlets still untouched by government's push for cash crops and paddy, the Dongria Kondhs is in mission mode urgently enquiring among clan families and at market meetings if anyone is still preserving a millet variety the others have abandoned.
Lost since nearly 40 years they have rescued the Kodo millet, high on fiber and energy content, ideal for diabetics, two varieties of sorghum in Jangojodi village and another foxtail millet variety in Sagadi village. Dasara Kadraka says she is hopeful about adding many more to this lost and found list.
Manipadma Jena is a journalist based out of New Delhi and Bhubaneswar.
Adapted from an article originally published on VillageSquare.in. Subscribe to VillageSquare's weekly update on the website for more stories from rural India.
Like this story? Or have something to share?
Write to us: contact@thebetterindia.com
Connect with us on Facebook and Twitter.
NEW: Click here to get positive news on WhatsApp!
Tell Us More
We bring stories straight from the heart of India, to inspire millions and create a wave of impact. Our positive movement is growing bigger everyday, and we would love for you to join it.
Please contribute whatever you can, every little penny helps our team in bringing you more stories that support dreams and spread hope.