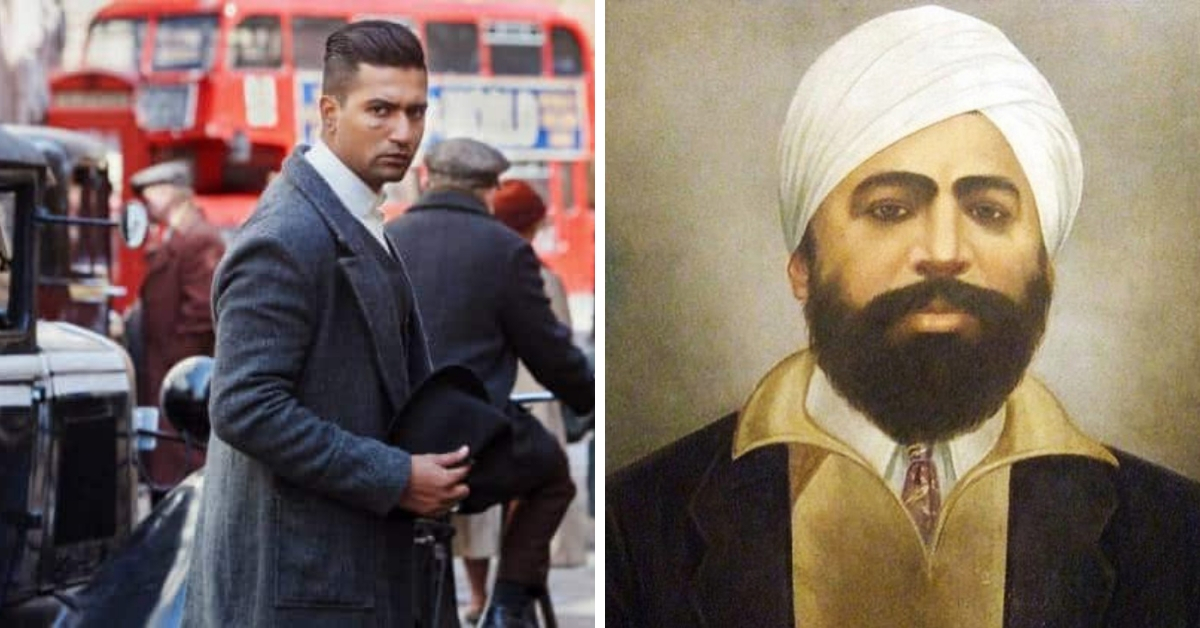 A braveheart who sacrificed his life for his motherland, freedom fighter Udham Singh avenged the Jallianwala Bagh massacre by shooting Michael O'Dwyer. Here is the little-known story of this legend.
Dusk was falling on March 13, 1940. In London's Caxton Hall, a meeting of the Royal Central Asian Society and the East India Association was in progress. Among the attendees was a Indian man named Udham Singh. As the conference drew to an end, Singh pulled out a revolver from his coat and rapidly fired two shots at one of the British speakers – Michael Francis O'Dwyer, the former governor of Punjab who had supported the Jallianwala Bagh massacre.
This is the story of Udham Singh, the little-known freedom fighter who avenged the Jallianwala Bagh massacre.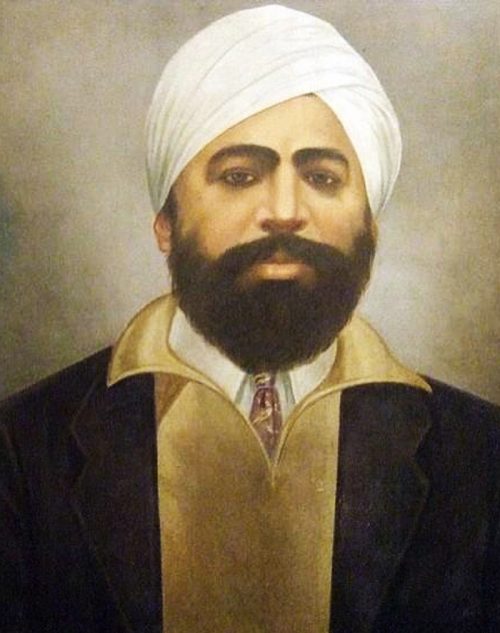 Udham Singh was born on December 26, 1899, at the village of Sunam in Punjab's Sangrur district. Having lost his parents at an early age, he and his elder brother were taken in by an orphanage in Amritsar. At that time, Punjab was witness to intense political turmoil and Singh grew up observing the changes taking place around him.
The year was 1919 and popular resentment against the British had been building up in Punjab due to their ruthless recruitment of soldiers as well as forced contributions to the funds for World War I. In addition to this, the colonial government passed what became known as the Rowlatt Act, an act which essentially extended and strengthened repressive wartime measures.
Mahatma Gandhi called for a country-wide hartal to protest against the Rowlatt Act and received a tremendous response from the people of Punjab on April 6 and again on April 9. The British administration in Amritsar, headed by Lt Governor Michael O'Dwyer panicked.
On April 10, 1919, it arrested a number of local leaders like Satya Pal and Saifuddin Kitchlew were arrested under the Rowlatt Act.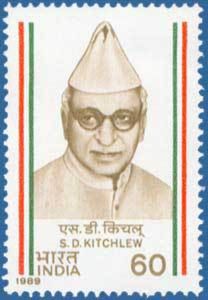 The arrests were met by widespread anger and discontent among the people of Punjab, with Amritsar erupting into violent riots between civilians and British troops. To restore order, the Punjab Governor handed the command of several dozen troops to Brigadier General Reginald Edward Harry Dyer. Dyer's first steps were indiscriminately arresting people and banning gatherings.
On April 13, 1919, a crowd of more than 10,000 unarmed men, women, and children gathered at Amritsar's Jallianwala Bagh ( an open ground enclosed by walls on all sides and with only one exit. It was the day of Baisakhi festival and many of the thousands of people, who gathered at the ground, had come from far-off villages to attend fairs in Amritsar and were unaware of Dyer's ban order.
Singh and his friends from the orphanage were at Jallianwala Bagh on the fateful day and were given the responsibility of serving water to the thirsty crowd. They were doing so when Dyer arrived his troops, sealed off the only exit and opened fire on the crowd without any warning.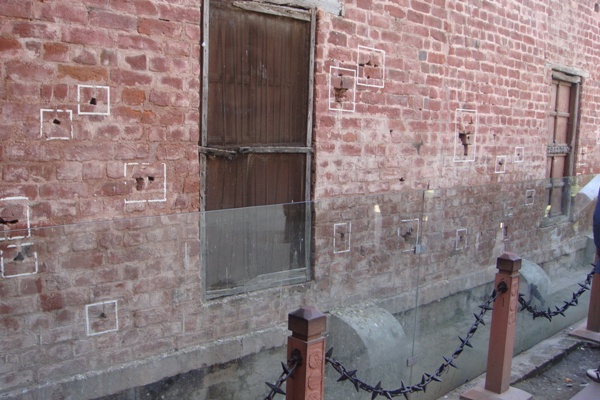 As the unarmed people tried to escape the bullets by climbing the walls or jumping into a well, the soldiers kept firing till they ran out of ammunition. It is not certain how many died in the horrific bloodbath, but according to official estimates, around 400 people were killed and another 1,200 wounded. However, unofficial records put the tally much higher.
Singh, 20-years-old at the time, was deeply scarred by the event and soon got involved in the armed resistance that was unfolding in and outside India. In the early 1920s, he travelled to East Africa, where he worked as a labourer for a while before making his way to the USA.
It was here, in San Francisco, that he first came in contact with the members of the Ghadar Party (a revolutionary movement organised by immigrant Punjabi-Sikhs to secure India's independence from British rule).
For the next few years, he travelled across America to secure support for their movement, using several aliases such as Ude Singh, Sher Singh and even Frank Brazil.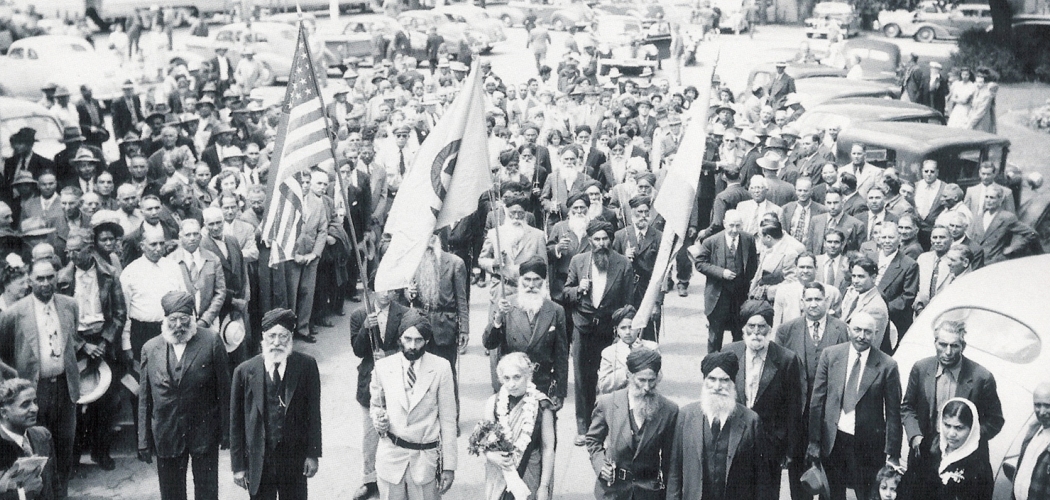 In 1927, he made his way back to Punjab (on the orders of Bhagat Singh) by working as a carpenter on a ship travelling to India. The same year, he was arrested for the possession of illegal arms and for running the Ghadr Party's radical publication, Ghadr di Gunj. He was jailed for four years till 1931.
During this period, Brigadier-General Dyer died after suffering a series of strokes while Bhagat Singh, Rajguru and Sukhdev (fellow revolutionaries whom Singh deeply admired) were hanged for their involvement in the Lahore conspiracy case.
---
Also Read: Legendary Freedom Fighter Bhagat Singh's Jail Diary Reveals That He Had a Passion for Poetry!
---
Singh was released in 1931 but remained under constant surveillance of the British police due to his close links with Bhagat Singh's Hindustan Socialist Republican Association. He made his way to Kashmir, where he used an alias to evade police and escape to Germany.
Singh finally reached England in 1933 with the aim of assassinating Michael O'Dwyer, who he held responsible for the brutal Jallianwala massacre (O'Dwyer had even called the massacre a "correct action"). In London, he fell in with socialist groups while working as a carpenter, motor mechanic and signboard painter.
Interestingly, he also worked as an extra in two Alexander Korda movies – Elephant Boy (1937) and The Four Feathers (1939)!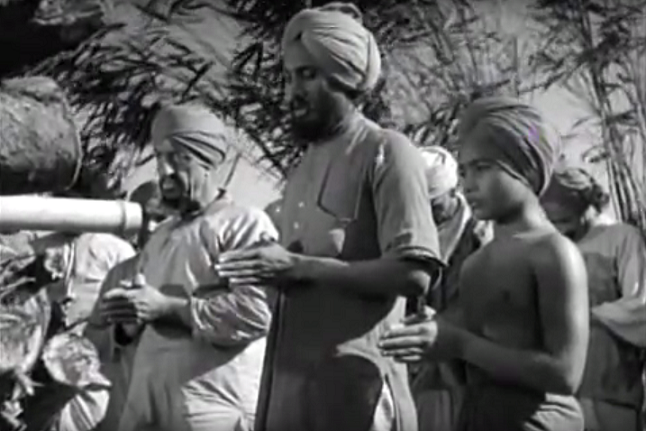 Udham Singh (centre) in a scene from 'Elephant Boy'
However, Singh never forgot the reason he had come to England for. He knew the time had come to achieve his goal when he learnt that Michael O'Dwyer was scheduled to speak at a meeting in London's Caxton hall on March 13, 1940.
On the day of the conference, Singh hid a revolver in his overcoat, sneaked into Caxton hall and shot O'Dwyer twice as he moved from the platform after the meeting concluded. He did not try to flee or resist arrest and was immediately taken into custody.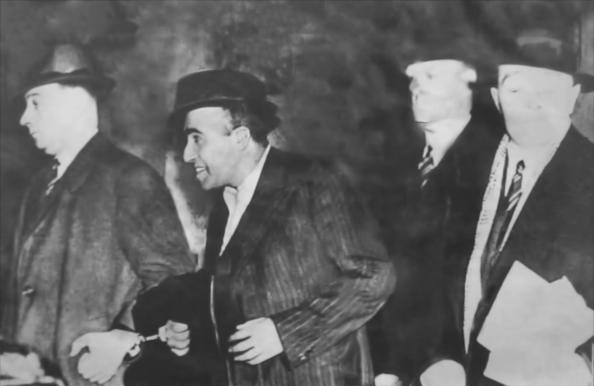 Singh (second from the left) being taken from 10 Caxton Hall after the assassination of Michael O'Dwyer
During his trial, Udham Singh gave his name as Mohammad Singh Azad, which was tattooed on his arm, as a symbol that all religions in India were united in their opposition against British rule. Convicted and sentenced to death, Singh was hanged on July 31, 1940 at London's Pentonville Prison and buried within the prison grounds.
In 1974, Singh's remains were exhumed and repatriated to India before being cremated at his birthplace, Sunam village in Punjab. His ashes were then scattered in the Satluj river, the same river in which the ashes of Bhagat Singh, Rajguru and Sukhdev had been scattered.
A braveheart who sacrificed his life to avenge his motherland, Udham Singh's legend has only grown with time, with his story being covered in several Punjabi movies. On Singh's 75th death anniversary in 2015, Indian band Ska Vengers honoured him by releasing an animated music video on his life, 'Frank Brazil'.
More recently, the Bollywood grapevine has been abuzz with reports that actor Ranveer Singh has been roped in to play Singh's role in ace filmmaker Shoojit Sircar's next film.
Interestingly, Singh has also been mentioned in Salman Rushdie's novel, Shalimar the Clown. As the character of Zainab Azam (in the novel) says:
"For every O'Dwyer there is a Shaheed Udham Singh, and for every Trotsky, a Mercador awaits."
---
Also Read: The Forgotten Spy: The Untold Story of India's Youngest Covert Agent, Saraswathi Rajamani
---
Like this story? Or have something to share? Write to us: contact@thebetterindia.com, or connect with us on Facebook and Twitter.
NEW: Click here to get positive news on WhatsApp!
We bring stories straight from the heart of India, to inspire millions and create a wave of impact. Our positive movement is growing bigger everyday, and we would love for you to join it.
Please contribute whatever you can, every little penny helps our team in bringing you more stories that support dreams and spread hope.
Tell Us More