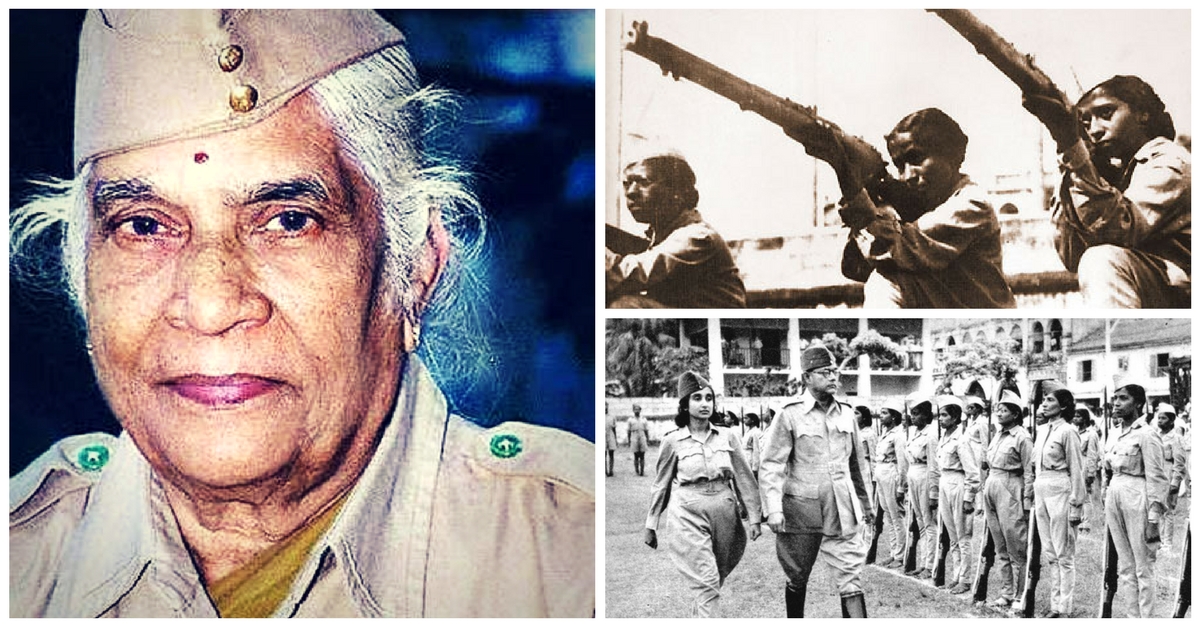 Largely overlooked by writers and historians, this is the little know story of India's youngest spy, 16-year-old Saraswathy Rajamani, who smuggled secrets for the Indian National Army's intelligence wing.
Sixty-nine years after India finally got its hard won independence, the courage and contributions of many little known freedom fighters have faded away from public memory. Largely overlooked by writers and historians, these men and women laid the foundation of India's freedom from the British. One such unacknowledged heroine is a woman few Indians know about, a woman who lived a life of intrigue and danger to help her nation fight colonial rule.
The woman was India's youngest spy, 16-year-old Saraswathy Rajamani, who smuggled secrets for the Indian National Army's intelligence wing.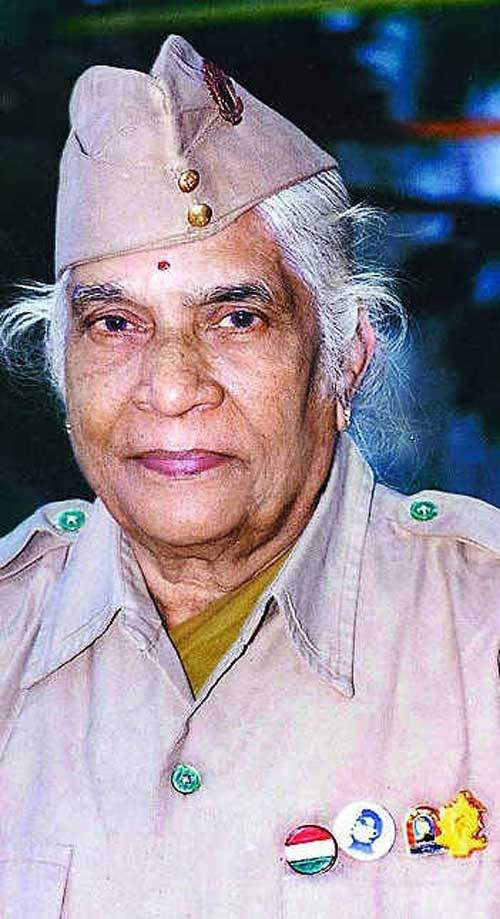 Saraswathi Rajamani was born in Burma, in a family of freedom fighters, in 1927. Her father, an affluent miner from Trichy, was a staunch supporter of the freedom struggle; he settled down in Burma to escape arrest by the British authorities.
Rajamani grew up in a liberal household where there was little to no restrictions for the girls. The deeply patriotic girl was barely 10 when she met Mahatma Gandhi, who was visiting their palatial home in Rangoon (present day Yangon, the erstwhile capital of Burma).
Rajamani's entire household had gathered together to meet Gandhi ji, who was already an important leader of the freedom struggle by then. As the family excitedly introduced themselves to the  Mahatma, it was discovered that little Rajamani was missing. After a frantic search (Gandhi ji joined in too), the 10-year-old was found in the garden, honing her shooting skills.
Shocked to see the child with a gun, Gandhi ji asked Rajamani why she needed a gun.

"To shoot down the Britishers, of course," she crisply answered, without even looking at him.

"Violence is not the answer, little girl. We are fighting the British through non-violent ways. You should also do that," Gandhi ji urged.

"We shoot and kill the looters, don't we? The British are looting India, and I am going to shoot at least one Britisher when I grow up," said a determined Rajamani.
As Rajamani grew up, she started hearing a lot about Netaji Subhas Chandra Bose and his Indian National Army. While she had always supported the nationalist movement wholeheartedly, it was Netaji's powerful words that kindled a fervour in her to fight for her nation.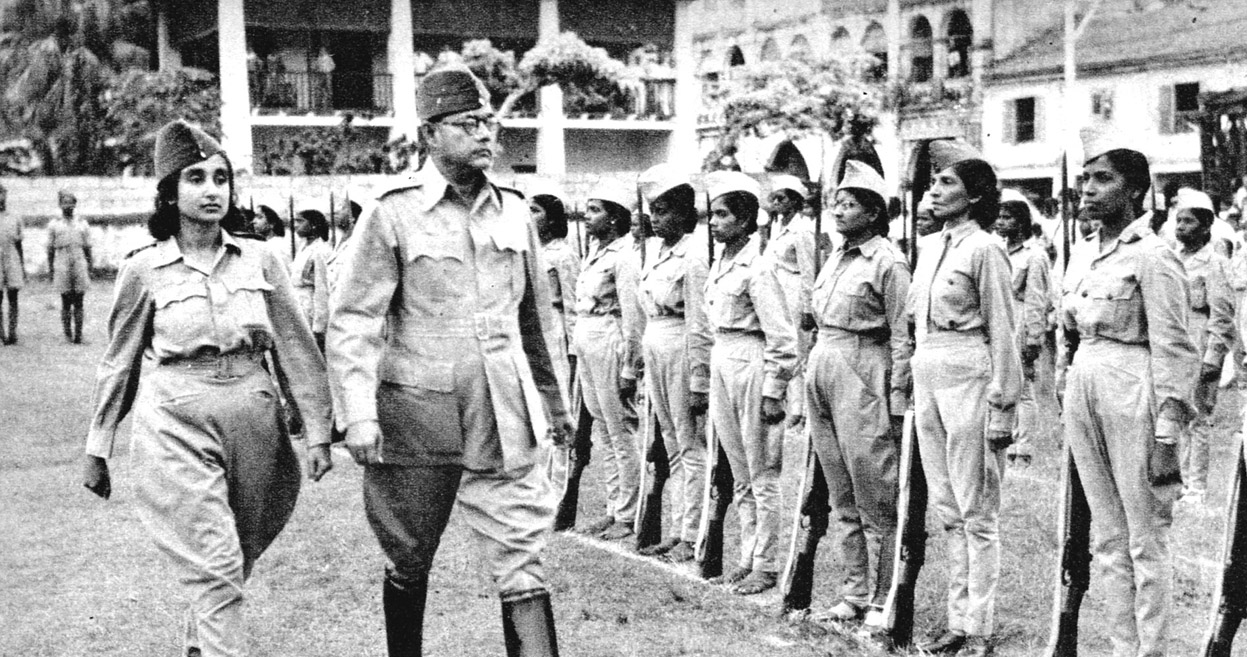 She was just 16 when Bose visited Rangoon at the height of World War II to collect funds and recruit volunteers for INA. Unlike Gandhi ji and the Indian National Congress, Bose urged everyone to take up arms to liberate India from British rule. Deeply impressed with his fiery speech, Rajamani removed all her expensive gold and diamond jewellery and donated it to the Indian National Army.
This magnanimous action did not fail to attract the attention of Bose who, on enquiring, found out that Rajamani was the daughter of one of the wealthiest Indians in Rangoon. The very next day, he arrived at Rajamani's residence to return all the jewellery.
On meeting Rajamani's father, Bose said, "Due to her innocence, she gave away all her jewellery. So, I have come to return it."

While her father, a freedom fighter who had himself made massive donations to Bose's cause, simply smiled in reply, an indignant Rajamani said, "They are not my father's, they are mine. I gave all of them to you, and I will not take them back."

So stubborn was the teenager that Bose could not but admire her determination. He told her, "Lakshmi (money) comes and goes but not Saraswathi. You have the wisdom of Saraswathi. Hence, I name you Saraswathi." This was how Rajamani became Saraswathi Rajamani from that day onwards.
However, Rajamani was not done. In the very same meeting, the 16-year-old urged Bose to recruit her in his army. So persuasive was she that the very next day, Bose recruited Rajamani and four of her friends as spies in INA's intelligence wing.
Disguised as young boys, the girls started working as errand boys at British military camps and officers' houses. As covert agents behind enemy lines, they were responsible for intercepting government orders and military intelligence from the British officers and handing these over to INA.
Rajamani (as a boy her name was Mani) and her friends masqueraded as boys for almost two years to gather intelligence on British movements. While the unit had been told to avoid getting caught at all costs, one of the girls was once caught by the British. Knowing the consequences of being caught, Rajamani decided that she would try and rescue her fellow spy.
---
You May Like: 10 Names from the Indian Freedom Struggle You Might Not Know. But You MUST.
---
The gutsy teenager dressed herself as a dancing girl, drugged the officers at the prison, and rescued her colleague. As the girls were escaping, they were shot at by the Britishers and Rajamani suffered a bullet wound in her right leg. Still bleeding as she ran, Rajamani and her friend climbed up a tree, where they camped for three days while the British carried out their search operation.
The bullet wound left her with a permanent limp, but Rajamani was proud of it. For her, it was a reminder of her exciting days as an INA spy.
Later, Rajamani would often recall how delighted Netaji was at their brave escape and the proud moment when she was given a medal by the Japanese emperor himself, along with the rank of Lieutenant in INA's Rani of Jhansi Brigade.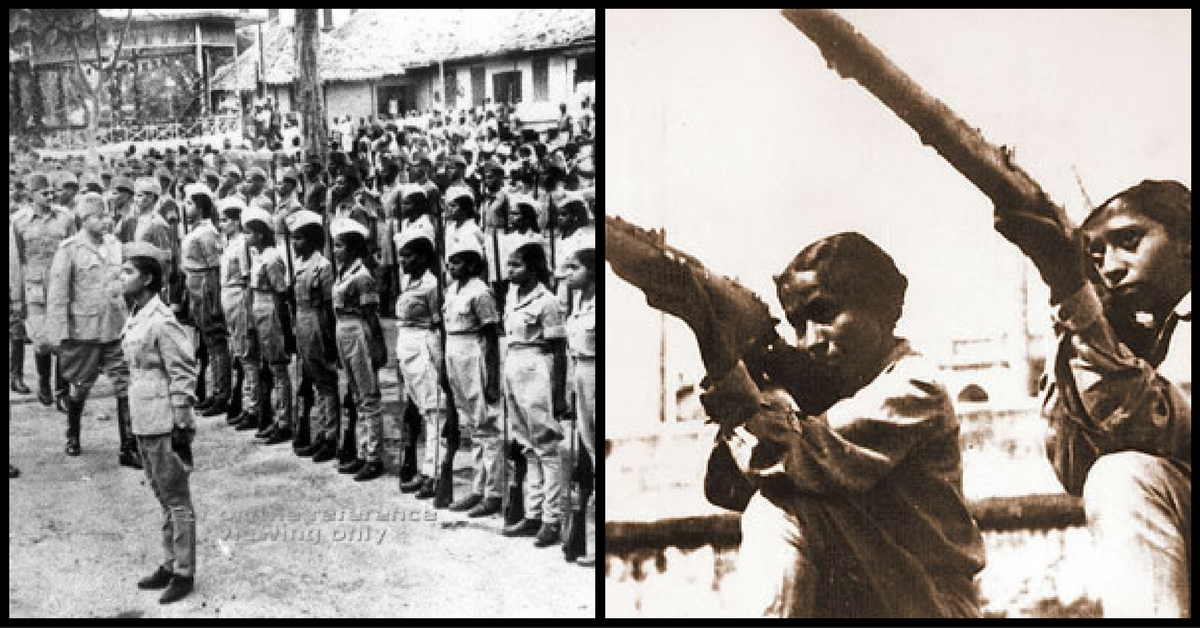 When INA was disbanded after the British won the war, Saraswathi and the other INA members returned to India on Netaji's instructions.
Saraswathi Rajamani and her family gave away everything they had and made their way to India. Sadly, the family that gave everything they had to the freedom struggle, had to live a life of penury on their return to India.
For a long time, this veteran freedom fighter lived alone in a dilapidated and cramped one-room apartment in Chennai, adorned only by several photographs of Netaji Subhas Chandra Bose. Recently, the Tamil Nadu government allotted her a house, albeit an old one in a housing colony.
Age has hardly withered Rajamani's spirit and determination to serve her nation. Even at this old age, she visits tailor shops and collects cloth scraps as well as rejected fabrics from them. She uses these materials to make clothes that she then donates to orphanages and old age homes. During the devastating tsunami of 2006, she also donated her meagre monthly pension as a freedom fighter to the relief fund.
Somehow, history tends to forget its women. Many heroines, who walked shoulder to shoulder with the men during trying times, still remain in the shadows, their faces forgotten and their bravery unsung. Saraswathi Rajamani is one such heroine, a woman whose exceptional bravery and intelligence deserves to be recognised and respected by her country.
---
Also Read: Meet The Silent Freedom Fighter Who Worked For India's Social Good Until Her Last Breath
---
We bring stories straight from the heart of India, to inspire millions and create a wave of impact. Our positive movement is growing bigger everyday, and we would love for you to join it.
Please contribute whatever you can, every little penny helps our team in bringing you more stories that support dreams and spread hope.