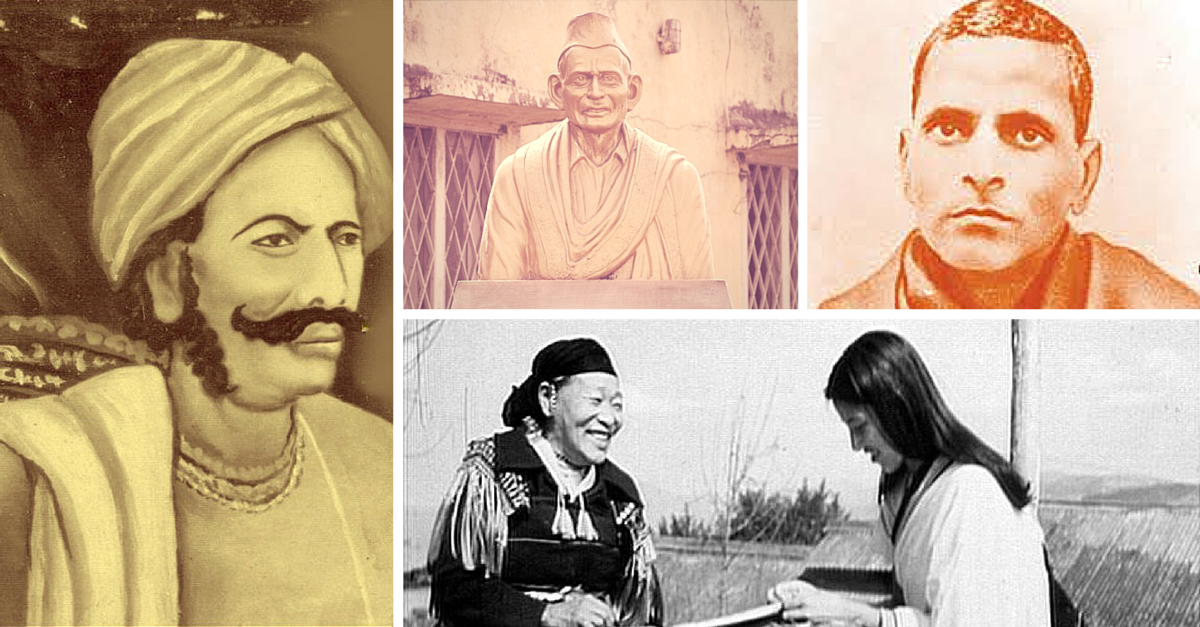 We remember and honour our freedom fighters as best as we can. But there are many people and their contributions that we have not even heard of. Here is remembering them all and applauding their immense sacrifice.
We remember and honour our freedom fighters as best as we can. But there are many people and their contributions that we have not even heard of. Here is remembering them too and applauding their immense sacrifice in helping us live in a free country. 
The remembrance of our freedom struggle involves a lot of nostalgia – romanticized and commemorated by the country as best as possible. But there are a few names which have been lost over the years. Names which do not enter the hyped mainstream media responses on freedom fighters; which are subaltern and marginalized. Here is a list of some of those names, of people who formed a very important part of our freedom struggle and are yet, not as well known as a few others.
1. Rani Gaidinliu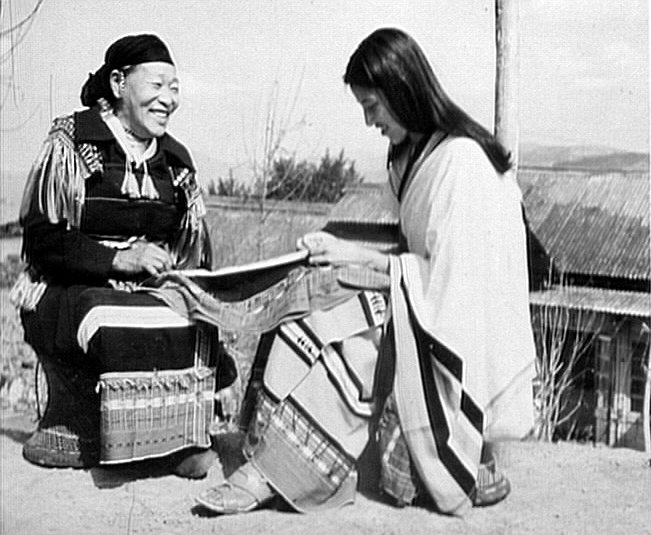 She was a Naga spiritual and political leader who led a revolt against the British rule in India and was also staunchly against the conversion of Naga religious practitioners to Christianity. At the age of 13, she joined the Heraka religious movement that her cousin had initiated, which later turned into a political movement that tried to drive the British away from Manipur and nearby Naga regions. She was 16 at the time of her arrest, and was put into life imprisonment by the British. Five years later, in 1937, Nehru visited and promised to get her out and gave her the title 'Rani'. She was released in 1947 after which she continued to work for the community. She was also awarded a Padma Bhushan.
2. Tirot Sing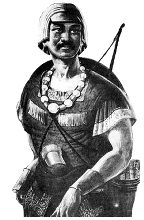 Source: Wikipedia
He was one of the chiefs of Khasi people in early 18th century and fought against British attempts to take over control of the Khasi hills. He died on 17 July, 1835, fighting the British.
3. Alluri Sitarama Raju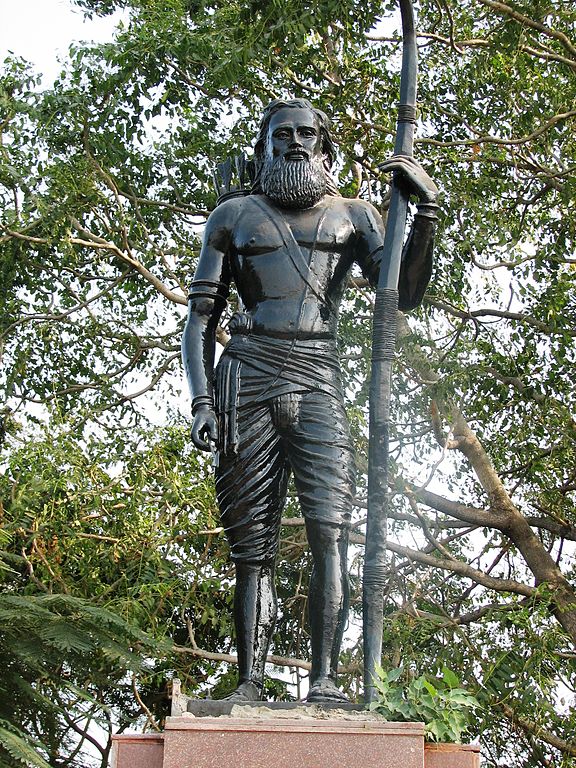 He led the ill-fated "Rampa Rebellion" of 1922–24, during which a band of tribal leaders and other sympathizers fought against the British Raj. He was referred to as "Manyam Veerudu" (Hero of the Jungles) by the local people. Born into a prosperous Kshatriya family in Andhra Pradesh, he gave up everything for the freedom struggle. He took up the cause of the tribal people in the Agency areas, who were being harassed by British officials under the Forest Act, and led an armed rebellion against the British forces.

4. Pingali Venkayya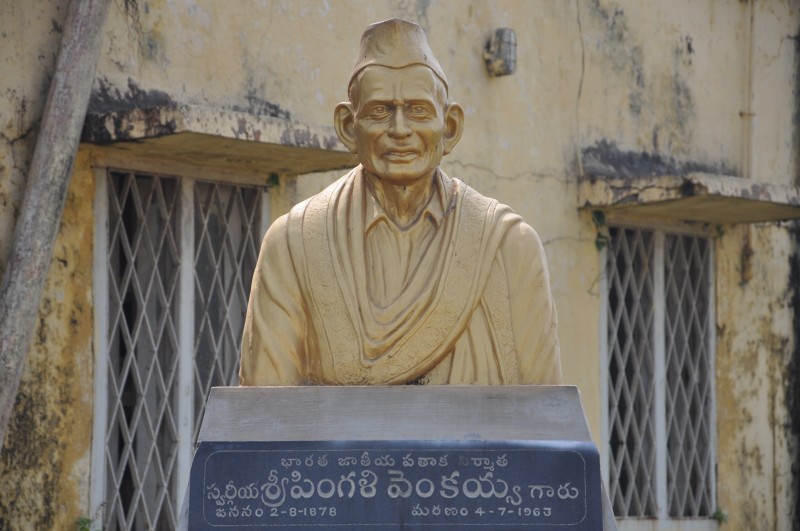 He was a devout follower of Mahatma Gandhi and was also known as Diamond Venkayya for his knowledge on diamond mining. He was an authority in geology, agriculture and also an educationalist. His major contribution to the movement was the design of the national flag of India, which was first modified and adopted as the flag of Indian National Congress and later modified again to be the national flag of India.

5. Tanguturi Prakasam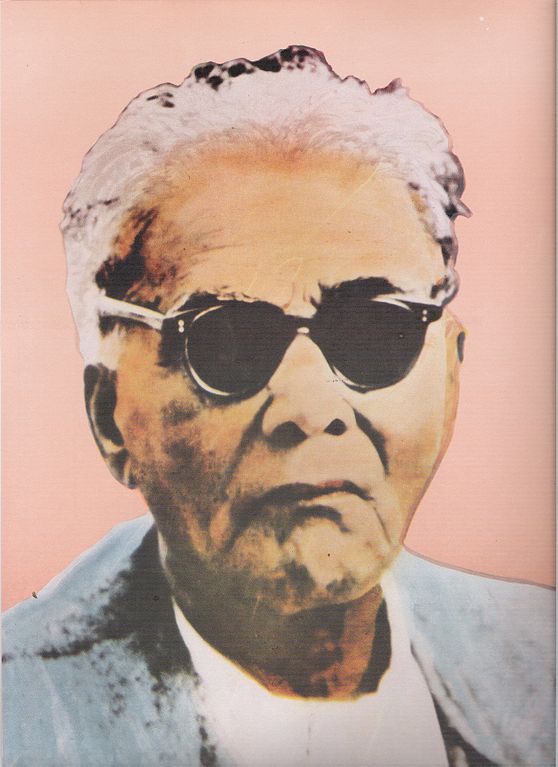 A politician and a freedom fighter, he was first the Chief Minister of the Madras Presidency and then the Chief Minister of the Andhra state. He started his career as a lawyer, but gave up his practice in 1921 and was drawn to the freedom movement. One of his most famous acts was in 1928 during the protests against Simon Commission in Madras. The police had imposed a ban on protests in some areas, and had warned of shooting people who violated orders. He faced the police, tore open his shirt, bared his chest and dared them to shoot if they could. This singular act of defiance won him the title of Andhra Kesari (Lion of  Andhra).
6. Veerapandiya Kattabomman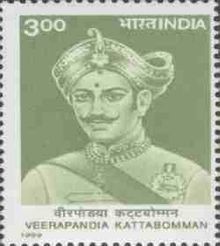 He was a courageous Palyekar chieftain from Tamil Nadu in the 18th century. He waged a war with the British sixty years before the Indian War of Independence (the 1857 rebellion) occurred in the Northern parts of India. He was captured and hanged in 1799 CE. His fort was destroyed and his wealth was looted by the British army. He basically protested against the sovereignty of the East India Company and refused to pay their taxes.
7. 

The Trio: Benoy, Badal & Dinesh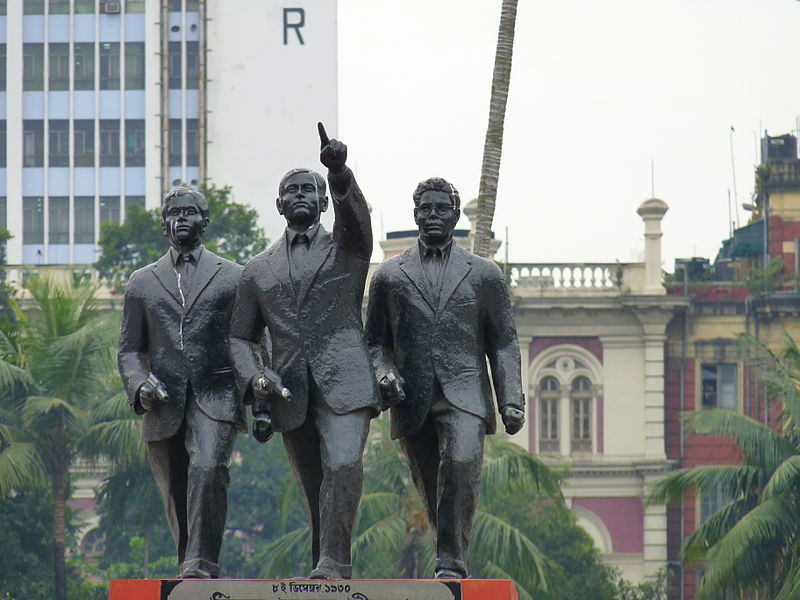 The trio is mostly remembered together for their attack on the Dalhousie Square in Kolkata. Their full names are Badal Gupta, Dinesh Gupta and Benoy Basu and all of them hailed from Bengal. Col N.S. Simpson, the Inspector General of Prisons, was infamous for brutally oppressing prisoners. The revolutionaries decided not only to murder him, but also to strike terror among British officials by launching an attack on the Secretariat Building – the Writers' Building  in Dalhousie Square, Kolkata. The three of them were dressed as Europeans when they went and killed Simpson, but they did not wish to get arrested. So, Badal consumed poison, while the other two shot themselves using revolvers. The Dalhousie Square was renamed as the B.B.D. Bagh after them.
8. Surya Sen
Source: topyaps.com
He lead the Chittagong Armory Raid to prove that an armed uprising against the mighty British was possible. In his leadership, a group of sixty-four other revolutionaries captured the Police Armory, destroyed the telephones and telegraph lines and dislocated the railway lines to and from Chittagong. After capturing the town. they declared it as Gandhi's Raj by hoisting the tricolor. They were eventually surrounded as they were greatly outmatched and overpowered by the British forces. Also, they could not find any ammunition. Sen was captured, tried and hanged. He used to be a school teacher before he became a revolutionary. 
9. Surendra Sai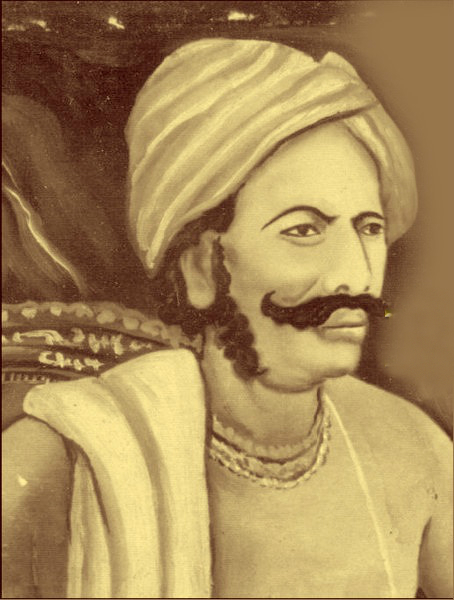 The man died in obscurity despite protecting Western Orissa from the British rule along with a few other comrades. Eligible as the next in line to the throne of Sambalpur after the death of Maharaja Sai in 1827, he helped the lower caste tribal people in Sambalpur against the British by encouraging their language and culture development.  Affectionately called Bira by the local people because of his swordsmanship, he began protesting from the age of 18 and spent some 17 years in jail after that. But he continued the protest till 1862, when he surrendered and went to jail. He spent 20 years in prison after his surrender.  Also, Sambalpur was the last patch of land to be occupied by the British except for the princely state, and it is said that it was largely due to the efforts of Sai.
10. Potti Sreeramulu

He is often called the Amarjeevi – a devout follower of Gandhi and even Gandhi praised him for his fasting abilities and dedication. He spent most of his life doing humanitarian work and working for the Dalit community. He died during the fast demanding a separate linguistic state of Andhra from the Madras Presidency.
There are so many others whose names have been lost to obscurity. Let us make an effort to recognize our freedom fighters and remember their contributions. A few other names that we would like to add to the list include Kanak Lata Barua, Kushal Konwar, Piyali Phukan, Veerangana Jhankar Bai, Acharya N. G. Ranga, K. Kelappan, among so many others. Tell us who you think should be commemorated in the comments 
Source: Sentinel and Wikipedia.
Like this story? Or have something to share? Write to us: contact@thebetterindia.com, or connect with us on Facebook and Twitter (@thebetterindia).
We bring stories straight from the heart of India, to inspire millions and create a wave of impact. Our positive movement is growing bigger everyday, and we would love for you to join it.
Please contribute whatever you can, every little penny helps our team in bringing you more stories that support dreams and spread hope.