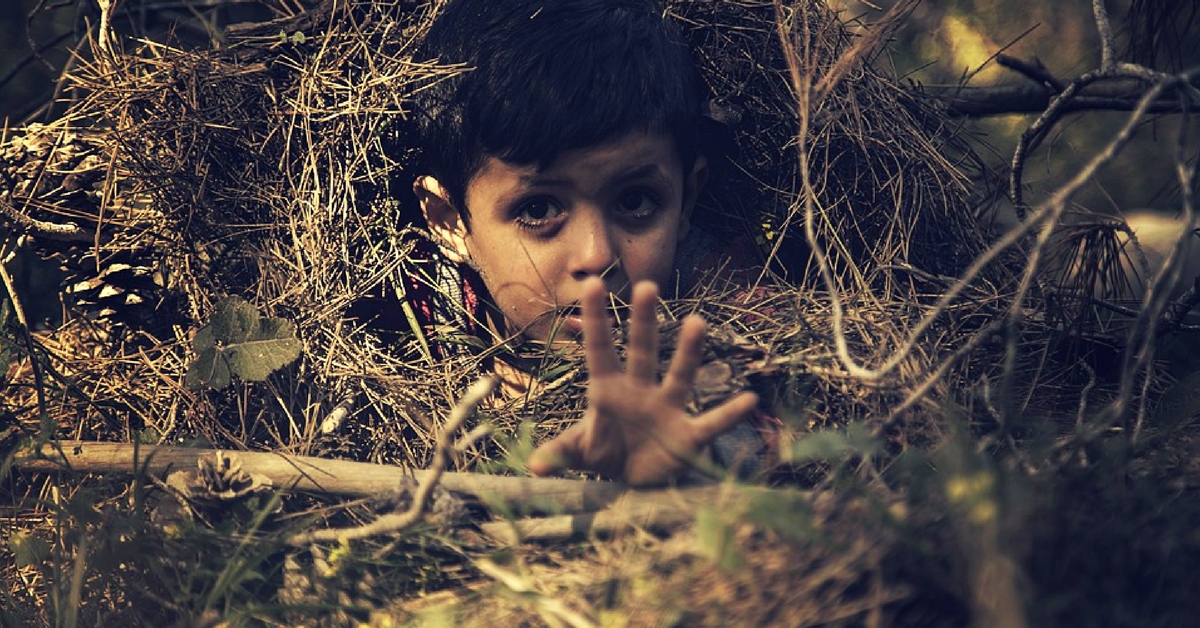 People often confuse sadness with depression. It's okay if they assume that a sad person might be depressed and help him/her. But unfortunately, it is the other way around; a depressed person is often assumed to be sad and the first piece of advice they get is: "forget about it and chill!"
---
In the MY STORY section, we present some of the most compelling and pertinent stories and experiences shared with us by our readers. Do you have something to share? Write to us: contact@thebetterindia.com with "MY STORY" in the subject line.
---
People often confuse sadness with depression. It's okay if they assume that a sad person might be depressed and help him/her. But unfortunately, it is the other way around; a depressed person is often assumed to be sad and the first piece of advice they get is: "forget about it and chill!"
Another myth is that it's just an incident or a loss that is the reason behind depression and it can be controlled by the patient by just forgetting about that one incident. However, it might be a series of incidents responsible, or there might be no specific reason at all or it might be just clinical. Yes, depression can be cured without medicines too; but not all kinds of depression.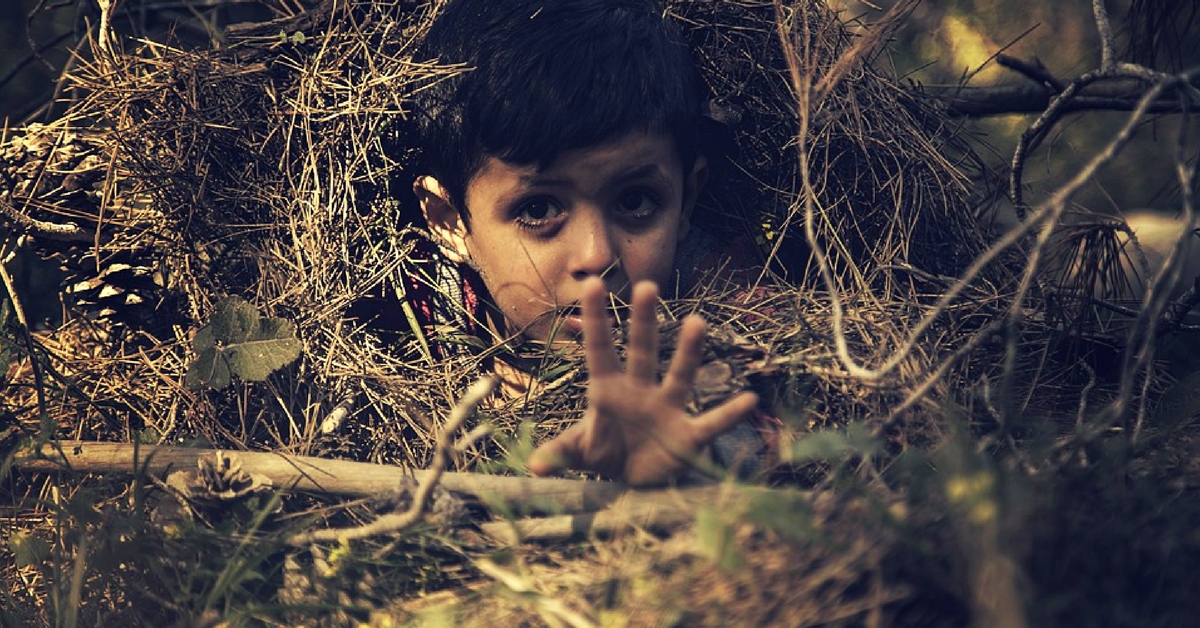 So here's my story of how I dealt with depression.
Episode 1
My first brush with depression happened when I saw my parents fight like cats and dogs.
I remember this one day when my father was hitting my mother, I don't recall my age but I was in school, the dream school of my mother, a convent school, and we used to go out to play every evening.
I remember how Jyoti came to the main gate, which was about 50 yards from the door. As soon as I heard the sound of the gate opening I rushed towards the door and saw her coming. I wanted to say I won't come today but then I think I was 12 or 13, so I thought that nobody should know what was going on in my house.
I thought it would seem fishy if I didn't go even though I looked fine. I quickly asked my father, who was still hitting my mother, if I can go to play and he said, 'No'. I rushed again to the door and told Jyoti before she entered the veranda that I wouldn't be coming today.
But my mom screamed out in pain… I know now it was not the slaps but something within that might have broken terribly, which made her scream so loud.
Jyoti asked me if my mom was crying…Hell, how did she get an idea that these are a woman's cries? I'm sure her mom gets beaten up too, I thought. But I don't know why and how I just said, "No, that's Jacky (our dog). Papa is hitting him for some reason."
I don't know if she believed me. She sure had doubts but she left and I was sooo relieved that no one knew that my family was a mess.
Episode 2
Sure, no one knew my house was a mess but I was getting messed up from within. I was what I thought was unattractive –a very skinny girl with glasses. I hardly had friends at school. I flunked in almost all the tests except Hindi and English, which had stories and essays and poems, but somehow managed to pass the final exams.
I don't know how my neighbour-cum-rakhi brother figured out that I was vulnerable. As if all the mess was not enough, he started calling me to his house when no one was around and masturbated on me. I don't recall my age but I was small. I didn't know what it was. I just knew that this was dirty but I let him do it for months. But after many months I had the guts to say to him, NO. When I told my mother about this, she was angry with me. I don't remember anyone getting angry with him!
For many years, I felt almost like I was a slut. I never heard about child sexual abuse so I thought it was only me. After many years when I finally heard that this happens with many, I heard that every child hates it and resists it. So I thought it was only me who didn't resist it and so I am bad… I am dirty. I could come out of this guilt only when Kalki talked about a similar thing happening with her.
Episode 3
I got some great friends in class 8 and my marks started getting better. I scored 75% in class 10, which was a pleasant surprise for my parents. My brother was already an engineer. He was the first engineer in the refugee community that stayed in my city and my father was proud of this fact. He now started dreaming of how he could boast about his achievements as a father if I become an engineer too. Thus it was overlooked that I wrote poetry, I loved reading stories and I scored best in Hindi and English. I was asked to take up both maths and biology…like just in case I did not do well in Maths, I could become a doctor. I kept saying, "I hate biology!"
Episode 4
I was doing engineering only to get out of my house and to go somewhere where I didn't have to see my neighbour's face again. I did really well in engineering, scored 82% in my final semester only to hear my brother saying that I can't leave the city. I was given the option to do M.Tech in the same college or take tuitions sitting at home or just help my mother in house chores. I rejected all of them and announced that I was going to a big city in search of a job.
After lot of drama, I was given only the deposit amount to stay in a hostel and a warning that I can try only for a month and come back. I worked in call centres but never went back. But my introduction with insomnia started here!
Episode 5
I got married to the love of my life but in a different community. I tried to be an in-law pleaser and followed all their rules and rituals even while I was staying away from them. I was happy! Finally the old life was gone! The struggle was gone! I had a husband who not only loved me but was also my best friend. I never thought I was depressed ever or could ever be depressed in my life. I thought I was a strong person who has seen it all. But the worst was yet to come!
We planned my pregnancy and exactly after a year of marriage I was pregnant. Everything was just perfect. The ultrasound trips with my husband, the cravings that were fulfilled without delay, the maternity clothes shopping and my new job as assistant manager in a reputed company.
Episode 6
I was at my in-laws' place to deliver my baby. I followed all the rules until I delivered my baby. I knew those rules were made for the safety of my baby. I knew it was just few a months more and I could have my life back once I go back and settle with my husband and baby but… I was not able to take it anymore but I kept being strong, without knowing how weak this was making me. I couldn't sleep for days. My doctor finally gave me some anxiety pills which were safe during pregnancy. But he never told me that this was DEPRESSION.
I couldn't take it anymore after my baby was born. The postnatal confinement period of 45 days, the endless sleepless nights and the rules of being a perfect mother just made me feel choked all the time.
Episode 7
I was back to my house, coping with everything alone as my husband's job didn't allow him to help me even a bit. I felt tired all the time and had no interest in doing anything that I loved to do once.
My in-laws visited us for two months when my baby was still small and with them came the rules to be a perfect daughter-in-law and perfect mother. Everything was expected just on time and so sometimes I skipped my meals too. I was breastfeeding so this made me even more weak and tired.
My baby wouldn't eat anything the entire day if I didn't force-feed her and my mother-in-law hated this. And one day, I gave them oranges just before lunch. My MIL asked me to have some oranges but I knew how she'd get furious if lunch was served late so I said I would eat it later. When I said this, she force-fed me the oranges and said, "Do you understand now how the baby feels when you force-feed her?"
With the oranges in my mouth, I also had tears in my eyes.
Episode 8
I started screaming at my baby and getting suicidal thoughts. But I loved my baby and so sometimes got ideas of killing her and then killing myself. My mind would keep talking all the time… so much so that I would ask it to shut up when I tried to sleep.
Anytime I would see oranges, my mind kept flashing to the force-feeding of oranges episode. Everytime someone asked me to switch the music from Ghazal to something else, I would get pissed and recalled how I was refrained from hearing Ghazals for a year during my pregnancy and delivery. Every time my daughter urged for something immediately, my mind would flash the memory of those two months when my MIL wanted everything on time. I could not get out of the web of that one year of trauma.
I was diagnosed with high prolactin and PCOS, which according to doctors, is one of the many causes for depression.
Meanwhile, I'd made a friend who enjoyed listening to my problems. However, when I tried getting out of it and started working again, she would totally ignore the good work I was doing and made me focus on the worst again.
I suffered from depression for four years and I still suffer from premenstrual dysphoric disorder, which means that you get extreme mood swings and depression, even suicidal thoughts.
But I was lucky to work for an organization that helped distressed people. I also took help of a doctor who asked me to do sweating exercises and maintain a healthy diet before trying medicines.
I focussed on working, keeping my mind busy and staying away from people who talked negative. I stopped picking up the calls and replying to the messages of my fake friend who hated to see me happy. I speak to my MIL only to wish her on occasions and do not listen to her 'how to be a perfect mother' advice anymore. I try meditating at least five minutes everyday and now my mind doesn't talk nonstop without my permission.
Knowing that I will get these thoughts a week before my periods helps me cope with it and I feel I am getting better day by day.
I know that I could have just given you 10 pointers about depression, but I hope my story will give you an idea that there's lot more behind someone's smiling face.
Not that I never had good memories with my parents or my in-laws. My parents did the best they could for me always. My mother-in-law always encouraged me to work…but then depression is something that takes over all the happy memories and keeps telling you the dirty ones.
The mind needs thoughts. Feed it with positive ones…keep it busy in working and helping others. Exercise, take medications just like you do for any normal disease and you will be just fine.
---
Like this story? Or have something to share? Write to us: contact@thebetterindia.com, or connect with us on Facebook and Twitter.
NEW: Click here to get positive news on WhatsApp!
We bring stories straight from the heart of India, to inspire millions and create a wave of impact. Our positive movement is growing bigger everyday, and we would love for you to join it.
Please contribute whatever you can, every little penny helps our team in bringing you more stories that support dreams and spread hope.