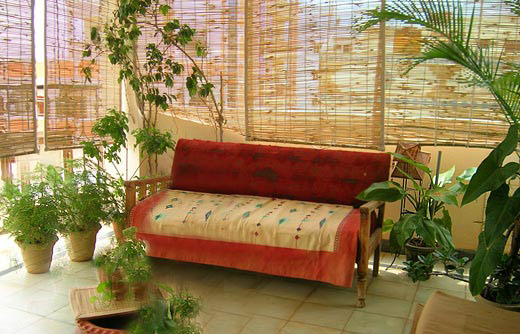 These 14 natural ways to cool yourself and your home will help you save money on energy bills and rely less on air conditioning, even through the scorching summer weather.
The long, hot summers of India can be quite unforgiving. As temperatures rise, most of us resort to keeping our homes cool by using air conditioners. The irony is, while draining our pockets to keep our houses cool, we're also burning enough fossil fuels, making the world a hotter place.
Fortunately, a few smart yet simple hacks can help you keep your house cool without racking up huge carbon footprints.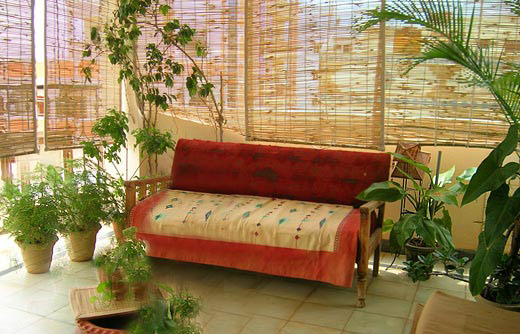 These 14 natural ways to cool yourself and your home will help you save money on energy bills and rely less on air conditioning, even through the scorching summer weather.
1. Go Low-Tech: Bowl of Ice and a Fan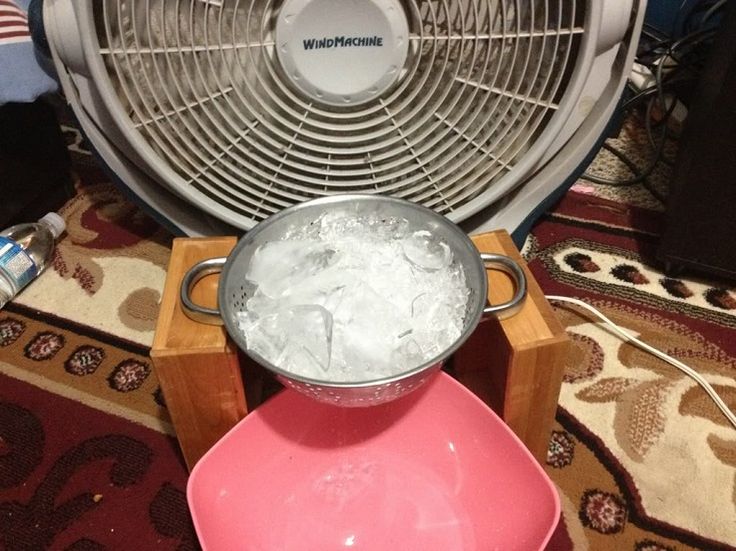 An excellent and affordable method to keep a room cool can be found using three things that are easily available in any house: a fan, large metal bowl, and ice. The air blowing around large metal bowl of ice helps it function as a crude health sink.
While other frozen or chilled items are also likely to work, ice is a better option because even after the cubes melt, the cool water left behind continues to cool the room (though at a reduced rate).
2. Cross Ventilate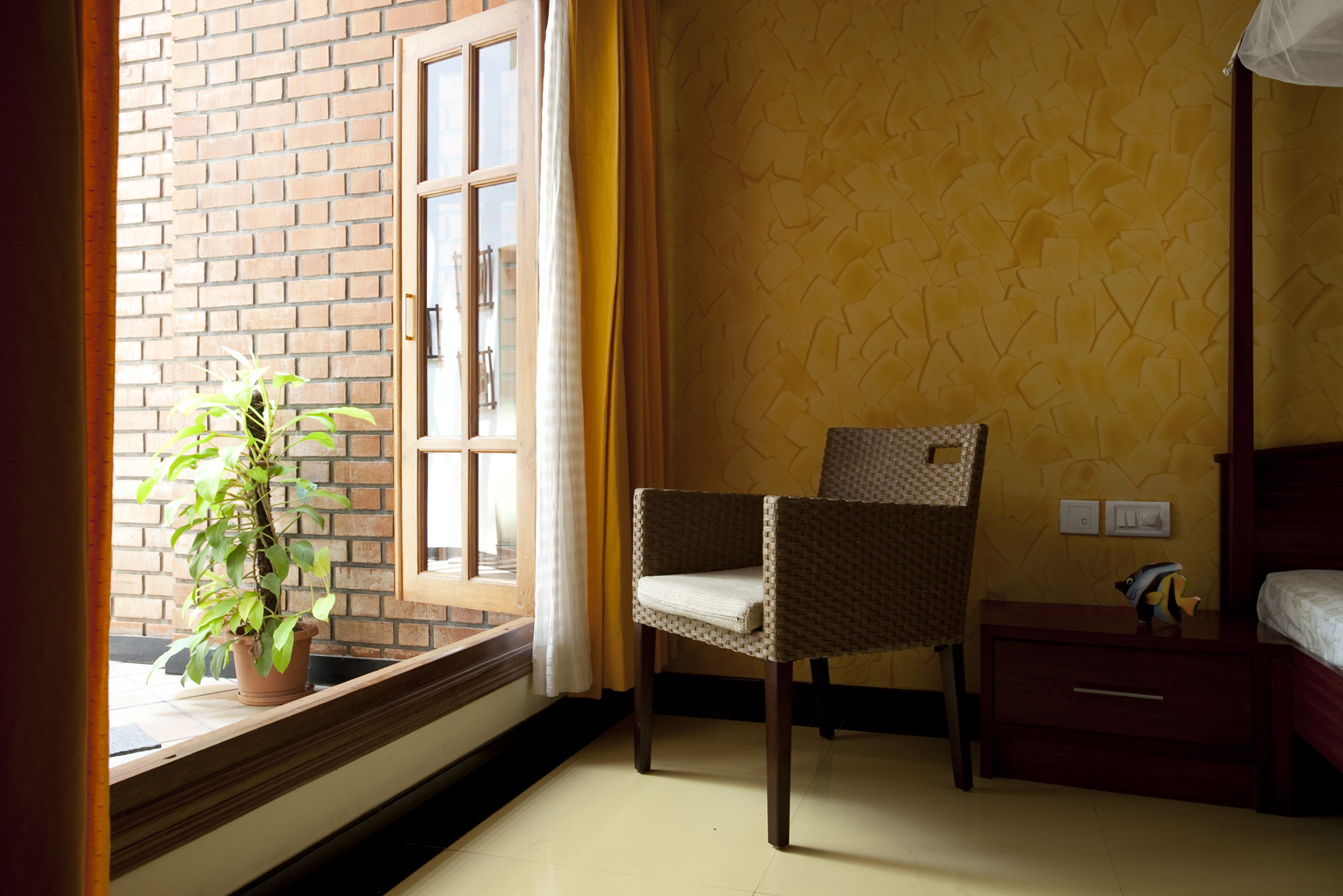 Create a breeze inside your home by strategically opening your windows at opposite ends to enable cross ventilation. While cross-ventilation is a well-known phenomenon, not many people know that time also plays a crucial factor. The best time to open the windows during summers is between 5.00 to 8.00 am in the mornings and between 7.00 to 10.00 pm in the evening when the air is still pleasantly cool.
3. Unclutter Your Room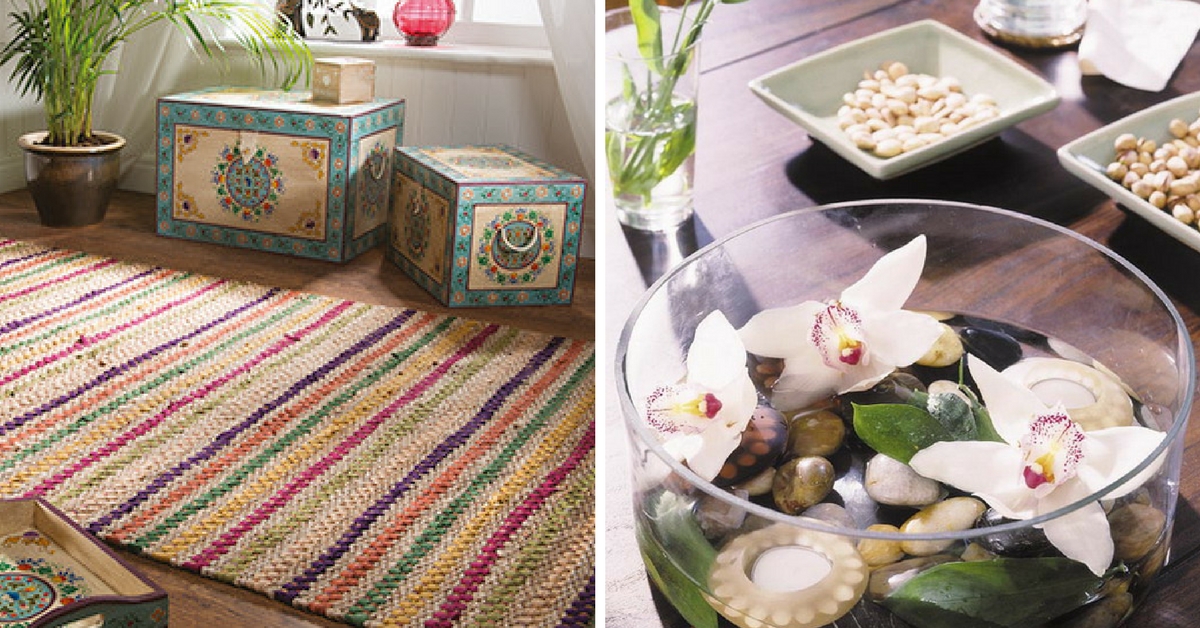 A cluttered room feels hot! Remove unwanted curios, furniture, books, newspapers and magazines from the room to make it more airy. Throw open the windows and pack off all your synthetic drapes and thick wooly carpets that look and feel hot. Instead, invest in thin rugs made from jute and hemp that look good and feel great.
Also, replace your centrepiece with one that psychologically creates a feeling of cool calmness. Take a vase, a bowl, or any other glass vessel and fill it with cold water. Next, put in some pretty flowers (or even petals), pebbles, sea shells or even fresh leaves for a whimsical piece of decor that is as summery as it gets!
4. Light It Right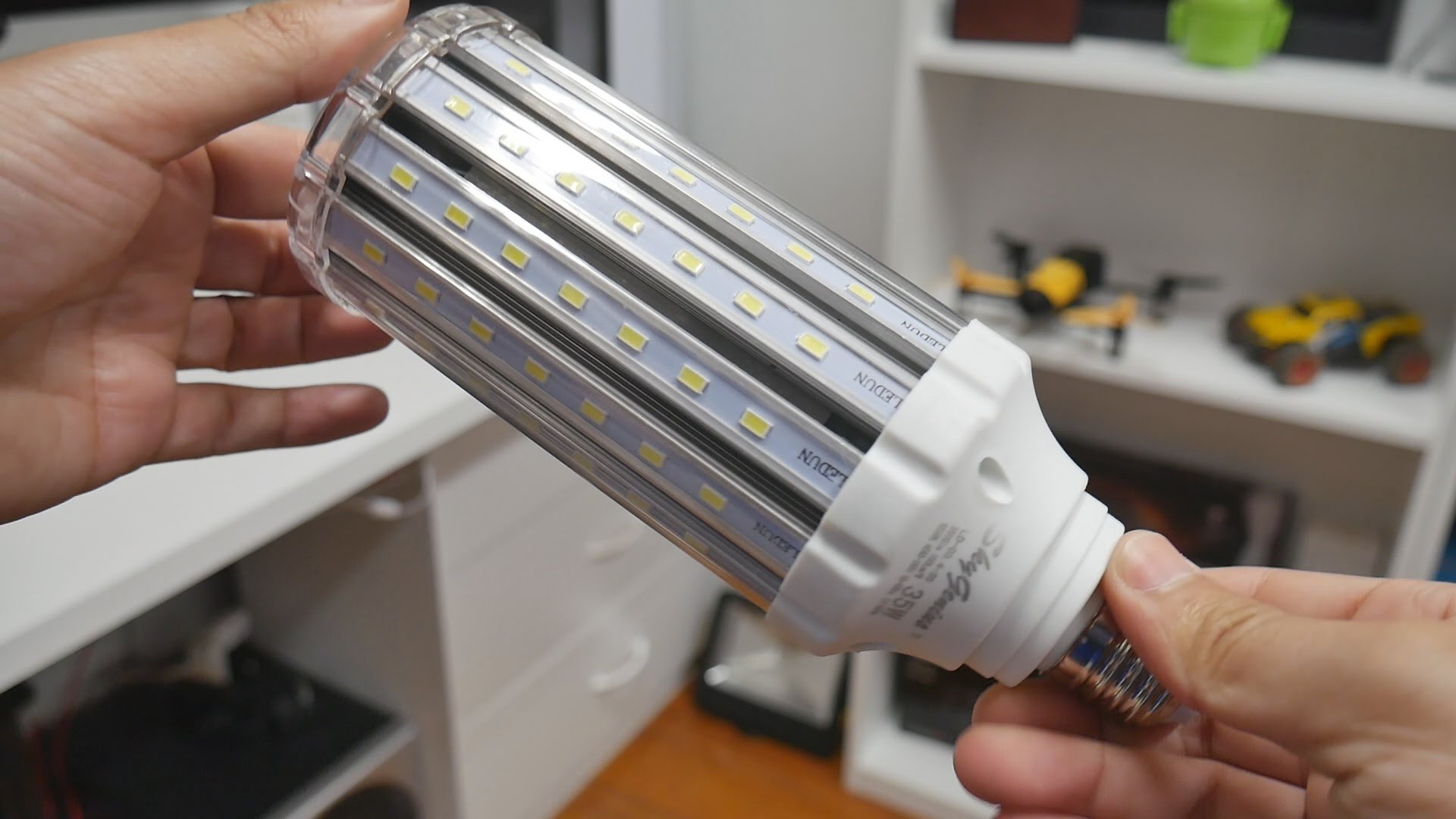 Turn off lights when not in use – especially incandescent bulbs. Not only do they consume more power and increase your electricity bills, they also radiate a lot of heat. It's best to replace them with cooler light-emitting diodes (LEDs) or compact fluorescents (CFLs).
5. Make Yourself a Rice Pillow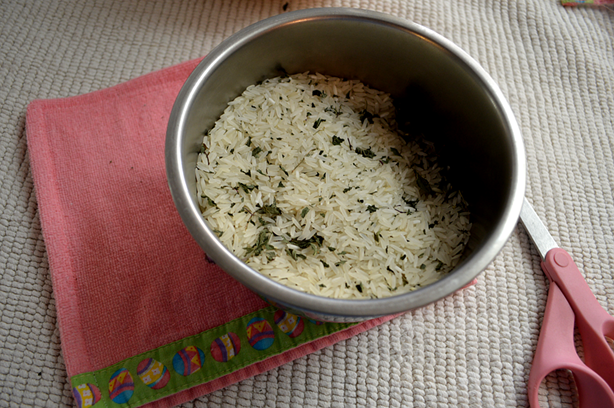 Making rice pillows is easy, inexpensive and the perfect way to keep your bed cool in the summer. They are fun to snuggle and can be chilled in the refrigerator for hot days (or heated in the microwave for extra warmth during winters too!).
The rice packs also work wonders for an incredible number of minor ailments. Itchy bug bite? Put a rice pack on it. Stubbed your toe or sprained your ankle? Rice pack to the rescue. Sore Muscles? A rice pack (or two) can help relieve the ache. Get the instructions here.
6. Bring in the Nature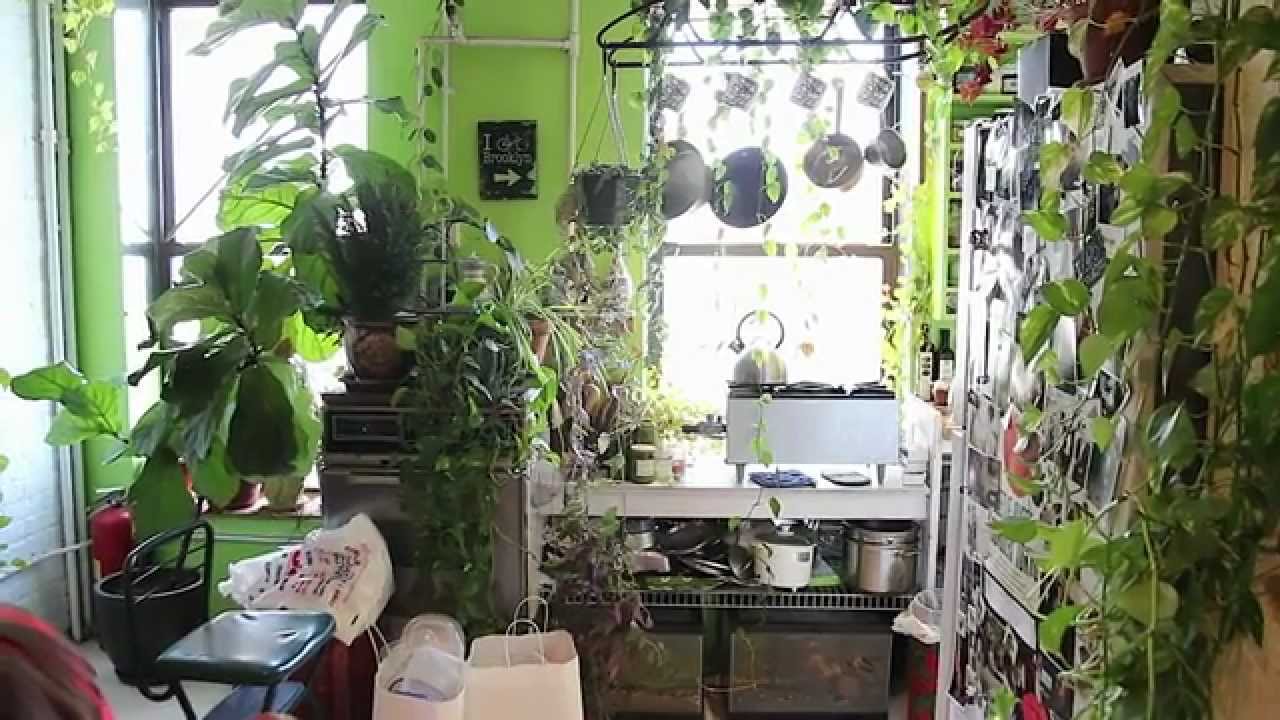 Strategically placed plants, shrubs and vines function as living air conditioners and can effectively cool a home. Plant shady trees and plants on east and west sides of the house to block out the sun's rays.
Growing vines and creepers along staircase balustrades, balcony grills or indoor screens/dividers can also help keep the shaded area beneath them as much as 20 degrees cooler than the surroundings.
Read More Here: Home Gardens That Require Very Little Space & Time – All You Need to Know About Vertical Gardening!
7. Lessen the Load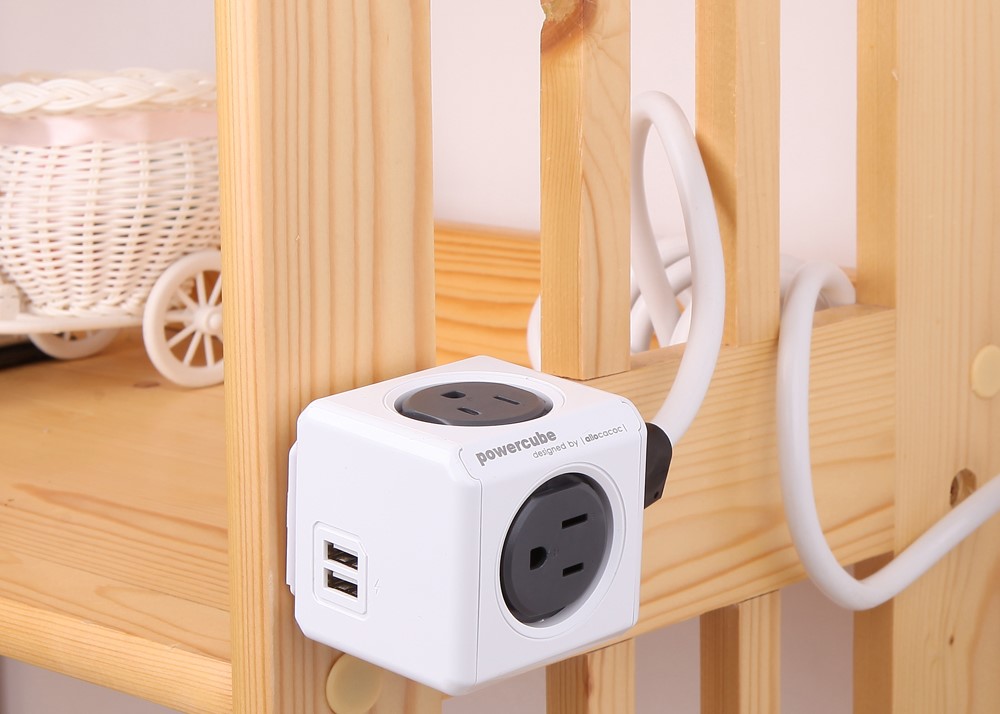 Most electronics use electricity—and emit heat—even when they are running idly or turned off. Unplug electronic equipment when not in use, or use a smart power strip to power off electronics when they are idle and minimise the amount of heat they generate.
Also, try doing your cooking, laundry and ironing during the cooler parts of the day or in the evening. Precooking part of your next day's meals in the evening can help reduce daytime cooking needs and keep the house cool.
8. Curtains that Breathe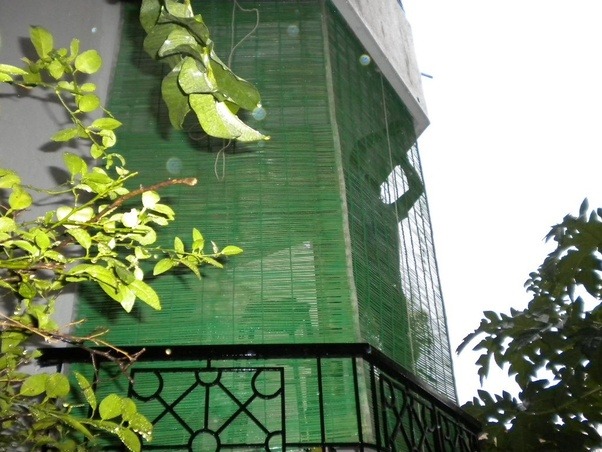 Photo Source
With the harsh summer sun knocking at the windows, it's important to keep the interiors of your home as light and airy as possible. Opt for cottons and sheers (especially in white or pastel colours) while choosing curtains or layer your windows with jute screens and bamboo shades. Dark synthetic drapes are definitely a no-no in the summer months.
You can also make your own burlap curtains – the open weave of the fabric lets the room breathe while filtering light beautifully, and the fabric, while inexpensive, has a rich texture that can be dressed up or down. Get instructions here.
Tip: While you're stepping out, remember to keep the curtains drawn to stop the room heating up like a greenhouse.
9. Make a DIY Air Cooler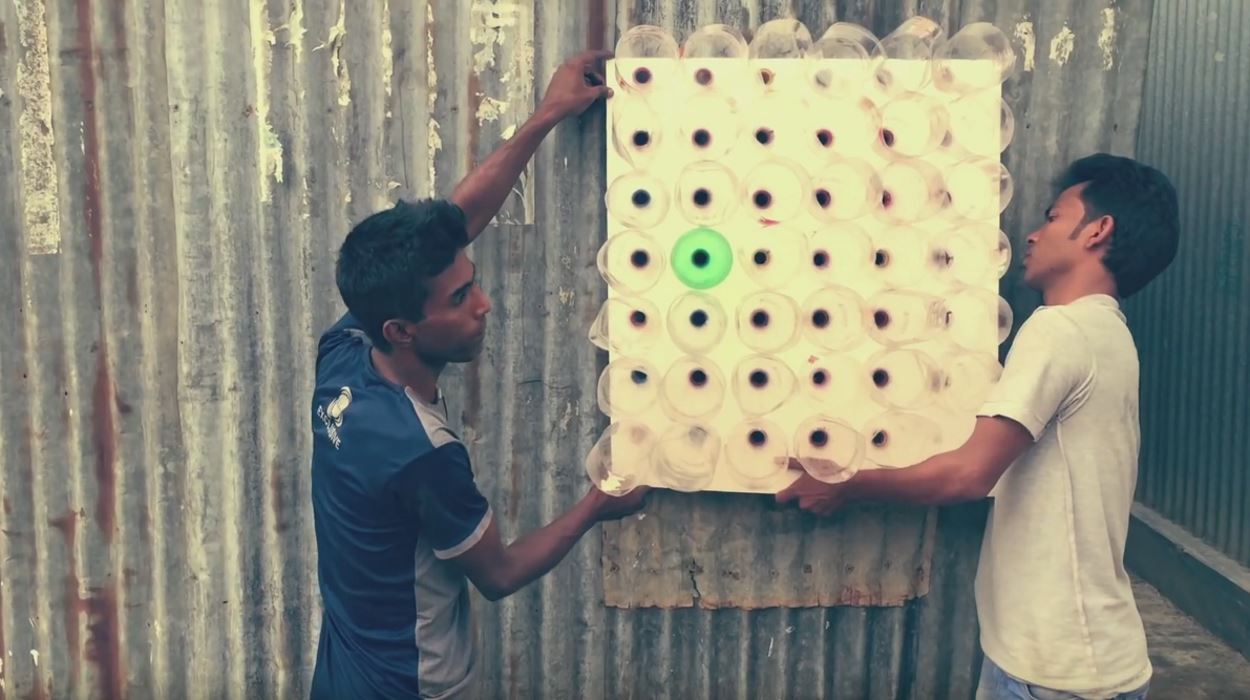 There are all kinds of DIY air conditioners you can make at home. Some are easier to make than others, but they all work quite well in putting an end to your warm weather woes.
Ashish Paul from Bangladesh devised a clever cooling system, called Eco-Cooler, that doesn't require any electricity and can be constructed with discarded plastic bottles. It can be made at home in just a few hours with some basic DIY tools. Get the instructions here.
10. Summer Window Boxes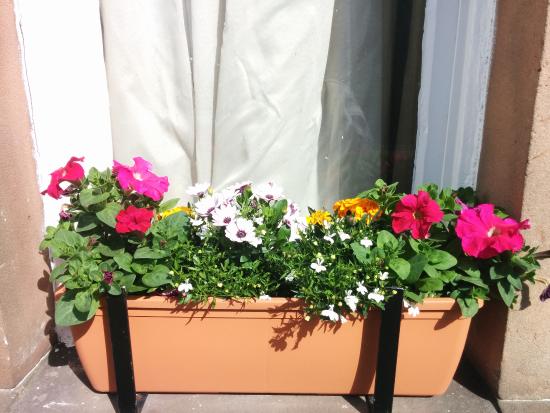 Window planters are growing in terms of popularity in India. Green plants on your window ledge also help humidify and cool the hot air flowing in and around your house. Moreover, the vibrant colours and quirky designs also make your windows look attractive.
Those with the energy and resources could also go one step further and have the outer walls of their house coated with mud (which acts as an insulator against the heat).
11. Paint It White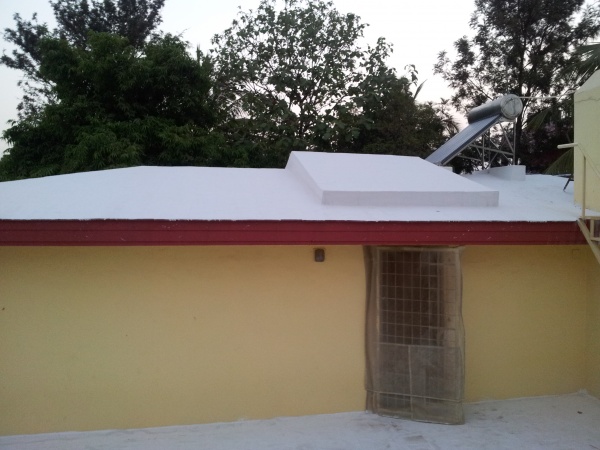 In much the same way the ice/snow reflects UV rays instead of absorbing the heat like the oceans do, white roofs/terraces reflect the heat and help keep the house cool. This is why a coat of white lime wash on a flat terrace can help the slab to remain cool throughout the summer. However, this washes away in the rains, so a reapplication is required every summer.
A more long-lasting (and more expensive) solution would be using solar reflective white paint to coat the roof. Another way of reducing roof temperature is stacking bundles of damp straw (a natural insulator) on a plastic sheet on the roof. However, the best way to keep a roof cool is a terrace garden (the mud used to grow plants acts as an insulator) though it may be time-consuming.
12. Sleep Like an Egyptian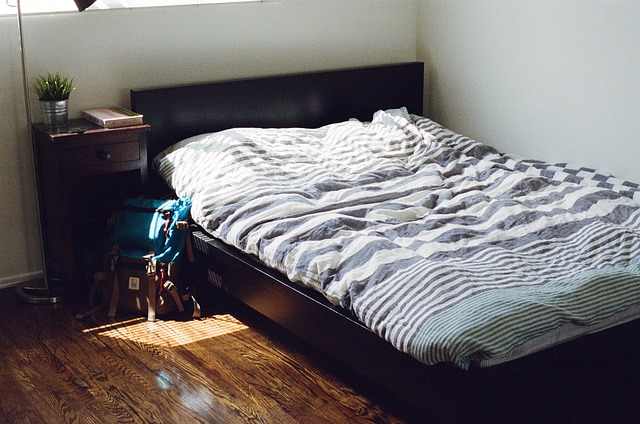 Did you know that hanging a wet sheet in front of your window can create a natural air-conditioner-esque effect? Speaking of sheets, you can also try the Egyptian method of staying cool by actually sleeping using a slightly wet sheet in place of a blanket. As the sheet dries, it will keep you cool and fresh as a daisy on sultry summer nights,
If that sounds unappealing (though it works pretty well), try sprinkling baby powder between your sheets to help absorb sweat and keep things cool.
13. Make Your Own All-Natural Cooling Body Mist
Something as easy and simple as sprinkling some water on your face can make the summer heat more bearable and help you sleep better. And you know what else is just as fun and refreshing, but with additional benefits for your skin? An all natural body mist made with cooling essential oils like mint and eucalyptus!
Keep a bottle of DIY body spray in your fridge and sprinkle some on yourself before going to bed – it will help you cool down, hydrate your skin and leave you smelling wonderful. Add lemongrass or citronella oil, and it will also double up as a bug spray! Get instructions here.
14. Food That Keeps You Cool

Planning a summer-specific food habit is a great strategy to say goodbye to body heat. Seasonal fruits (like watermelon, musk melon, grapes, oranges) and vegetables (like cucumber, radishes, lettuce, leafy greens and herbs like mint) can help you stay cool and energized – even when the heat turns up.
It's also the time of the year when our body craves some flavorful hydration. Before gulping down the myriad bottled beverages available in the market, try guzzling some traditional drinks like nannari, jal jeera, shikanji, lassi, buttermilk, aam panna, bel sherbet, imli ka amlana, kokum sherbet and coconut water.
Also Read: 5 Clever Ways You Can Use the Waste Water Generated by RO Purifiers in Your Daily Life
Like this story? Or have something to share? Write to us: contact@thebetterindia.com, or connect with us on Facebook and Twitter.
NEW: Click here to get positive news on WhatsApp!
We bring stories straight from the heart of India, to inspire millions and create a wave of impact. Our positive movement is growing bigger everyday, and we would love for you to join it.
Please contribute whatever you can, every little penny helps our team in bringing you more stories that support dreams and spread hope.