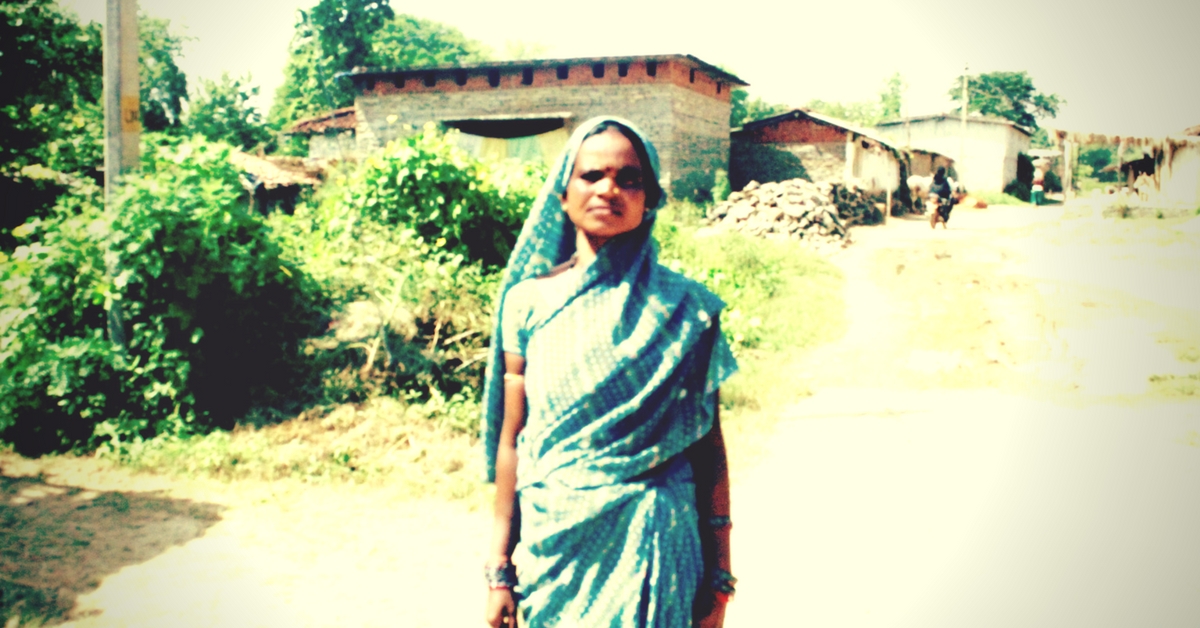 When the Drug Kit of the village health worker (Mitanin) became empty and there was no move by the authorities to refill it, Savita Sahu and other Mitanins in Saradih village in Chhattisgarh panicked. They took it upon themselves to access – and even contribute to – a fund so that the community is not left high and dry. Naresh Kumar Jatwar explores further.
When the Drug Kit of the village health worker (Mitanin) became empty and there was no move by the authorities to refill it, Savita Sahu and other Mitanins in Saradih village in Chhattisgarh panicked. They took it upon themselves to access – and even contribute to – a fund so that the community is not left high and dry. Naresh Kumar Jatwar explores further.
The term Mitanin in the Chhattisgarhi language literally means "friend", someone who understands you, cares about you, and who you will turn to for comfort, cheer and support.
This bond of friendship has a distinctly feminine face. Over generations in traditional society here, this has been celebrated as a "forever friends" bond between two girls from different families. Even when the girls grow up, get married, and perhaps move out of village, they remain connected. They are meant to be there for each other, particularly during rough times. As the saying goes, "Sukh me sab hain , dukh me Mitanin" ("In times of joy, everyone is there, in times of sorrow, only the Mitanin").
Remoteness and a diverse ethnic, social, and cultural society was a developmental challenge in Chhattisgarh.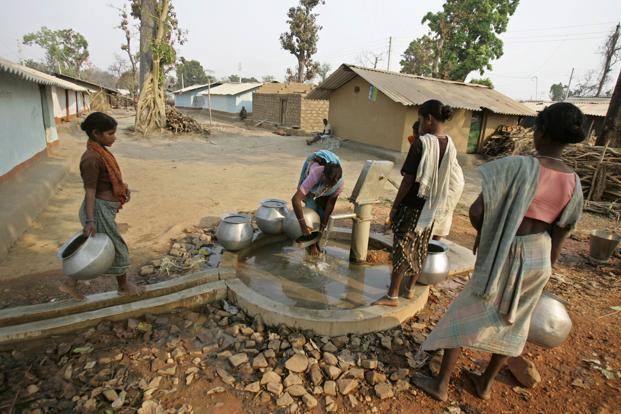 A heavily forested, mineral-rich region, the state of Chhattisgarh was formed in November 2000. It is home to a vast population of tribals and Dalits, along with several other socio-economic, linguistic, and ethnic groups. The diversity in language, dialect, culture, and customs is mind-boggling. So is the sheer remoteness of some regions. All this has made the path to development a challenging one.
This has been particularly evident in the area of public health. The nascent state had a very high burden of disease, particularly malaria. Malnutrition was rampant, and access to safe drinking water and sanitary toilets was low. Maternal and child health indicators were abysmal. Yet outreach remained limited. Access to services and basic information on health issues was poor.
It was against this backdrop that the state government embarked on an innovative programme to bring all people into the ambit of primary healthcare. Under the overall supervision of an autonomous institution—the State Health Resource Centre—a unique collaboration between the State Government and non-governmental agencies was established.
Tribal communities living in forested areas form a chunk of the population.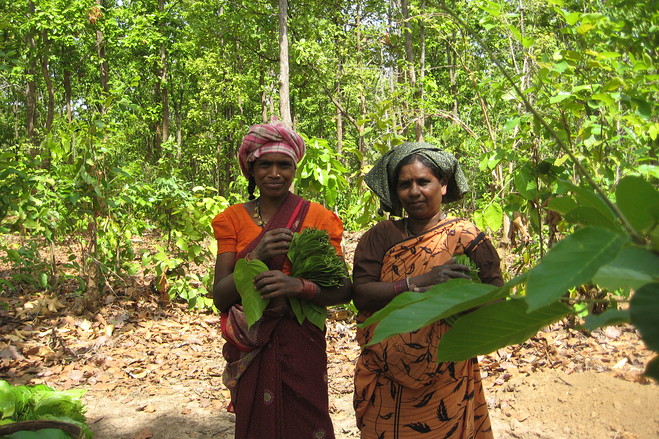 To translate this on the ground, however, called for a degree of ingenuity on a scale that was perhaps unprecedented. The messages and services in the public health programme had to be pitched to multi-ethnic, cultural, socio-economic groups in a way that was simple, comprehensible, and easy to access.
Drawn from the local communities, village women train to be Mitanins.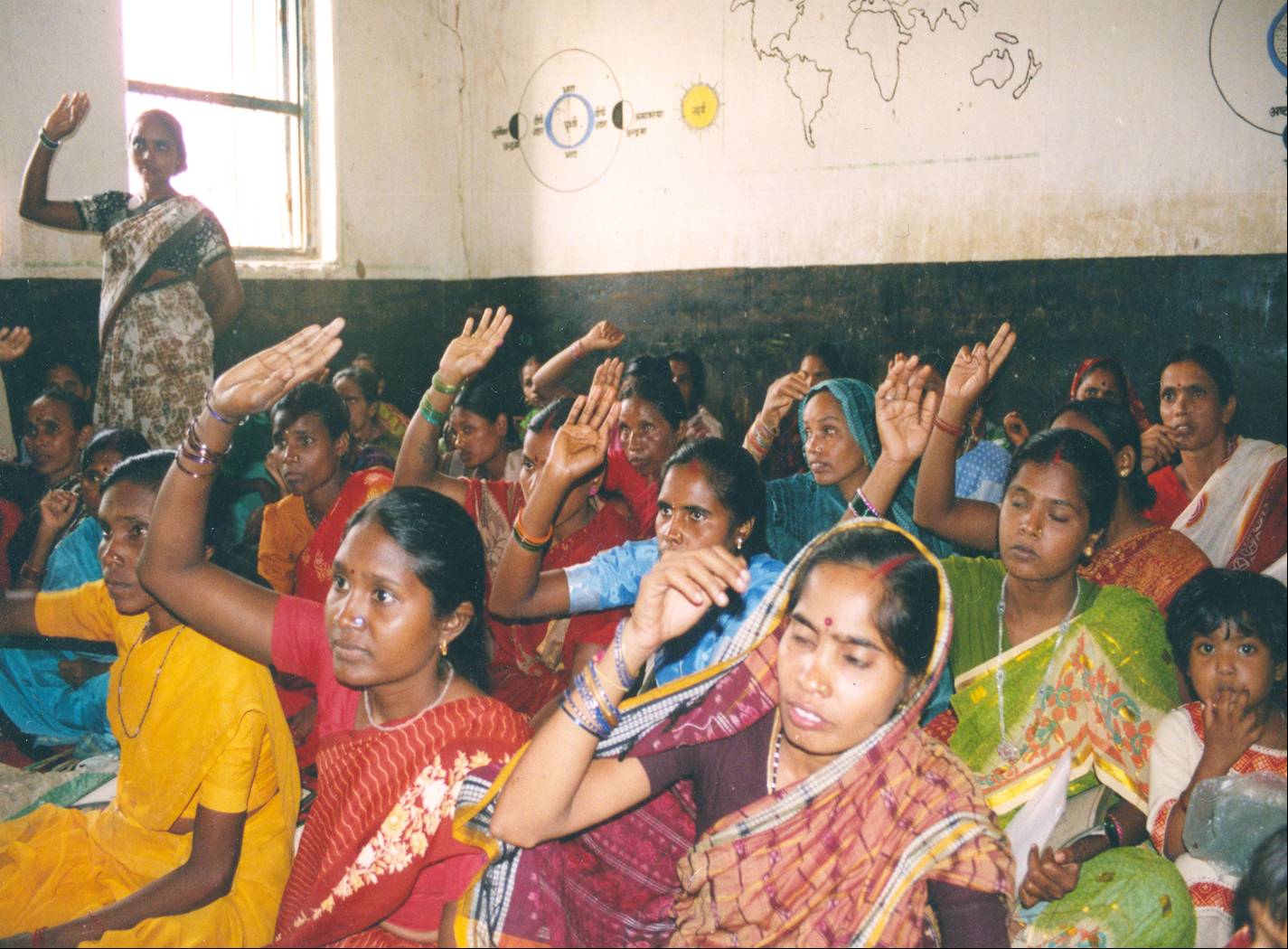 This then was the genesis of the Mitanin Programme that borrowed heavily from the regionally-embedded concept of "forever friends". The health worker, or Mitanin, lived in the village, spoke the language, and had an intrinsic understanding of the issues and people's mindsets. She bonded with the members of the community, was empathetic, and listened. This was her core strength to lead the community to improved health practices and outcomes.
The Mitanin is equipped with the skills and drugs required to treat common ailments. The "Drug Kit" is integral to their work, and is routinely refilled under the Mitanin Mukhiya Mantri Dava-petti Yojana programme.
Making bonds with community members remains central to a Mitanin's work.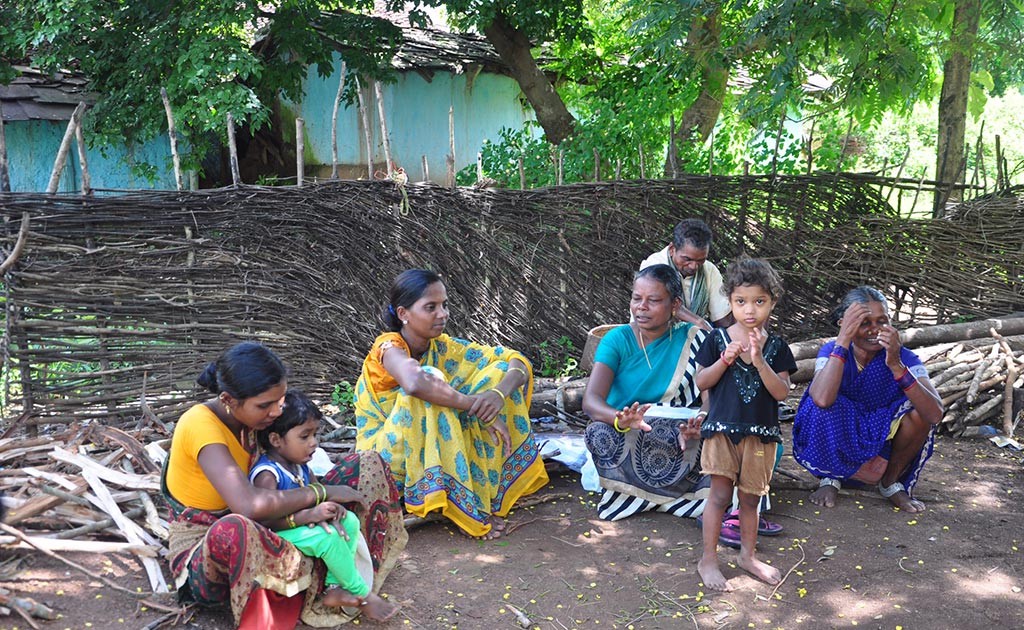 Today, more than 60,000 Mitanins live and work at the micro-level of rural society—the paara, or hamlet in a village. They do not get a fixed salary. Instead they get cash incentives for specific duties in maternal and child healthcare such as immunization and institutional births. This at times is delayed, or else it is sporadic. But that does not deter them. They look at their work as a service that earns them the love and respect of the community of which they are a part.
The face of healthcare in Saradih village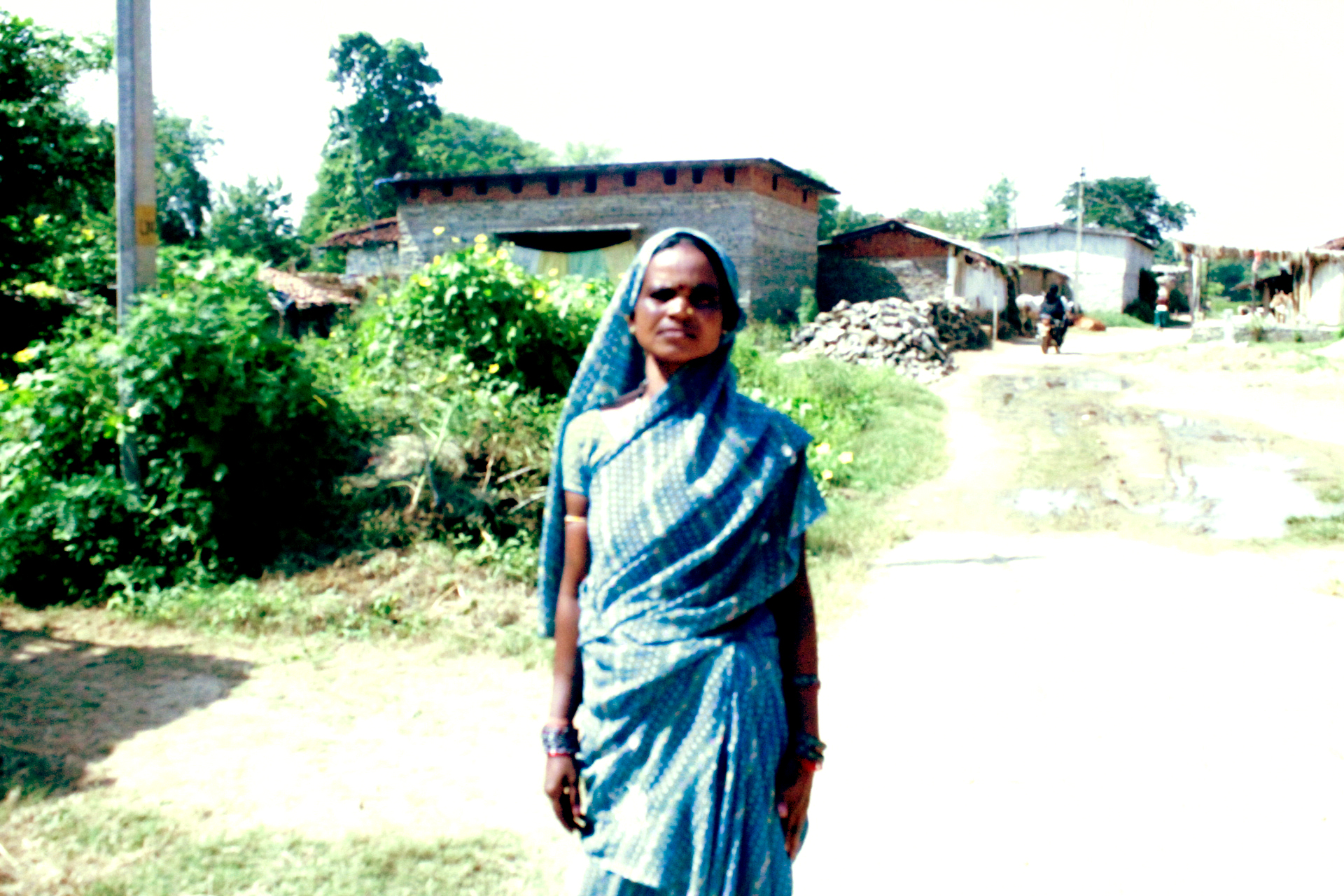 Savitri Sahu, 45, the Mitanin working in Saradih village, Janjgir Champa district, says, "Our life is hard. We earn very little from this work. But I make sure that all the children in my paara get the best care." Mitanin Dhankuwar Jaiswal, 35, assists Savitri Sahu and is equally dedicated.
Perhaps it is this level of commitment that gives them the strength to act in crises. This is exactly what happened in Saradih when, from February 2016, the fund flow suddenly dried up. The Drug Kit was not getting refilled, and this threw the Mitanins into a quandary.
Says Savitri, "We had stopped getting our sahyog rashi (cash incentives) for some time, but we weren't upset about that. But when the supply of medicines was affected, we panicked. How could we administer basic drugs to the community?" They were aware that a substantial amount, ₹10,000, was available as Untied Funds. This was largely for tasks around cleanliness (Swachhta). Says Savitri, "We knew this was for Swachhta, but the supply of drugs was more important."
The Mitanins then approached the Panchayat with the demand to use the funds available in Swachhta to get the necessary drugs. The Mitanins need not have moved on this. They were well within their rights to sit still till they got refills for the Drug Kit. Clearly, they were going beyond their prescribed round of duties to raise the issue and pursue it.
What moved and powered them to step outside their comfort zone and get into sticky situations that they could have easily avoided? The stalling of funds and erratic supply of drugs was after all not their fault. They were only local players in a mammoth state-level programme with clear lines of responsibility, and nobody would blame them.
Community members feel assured by the Mitanin's services.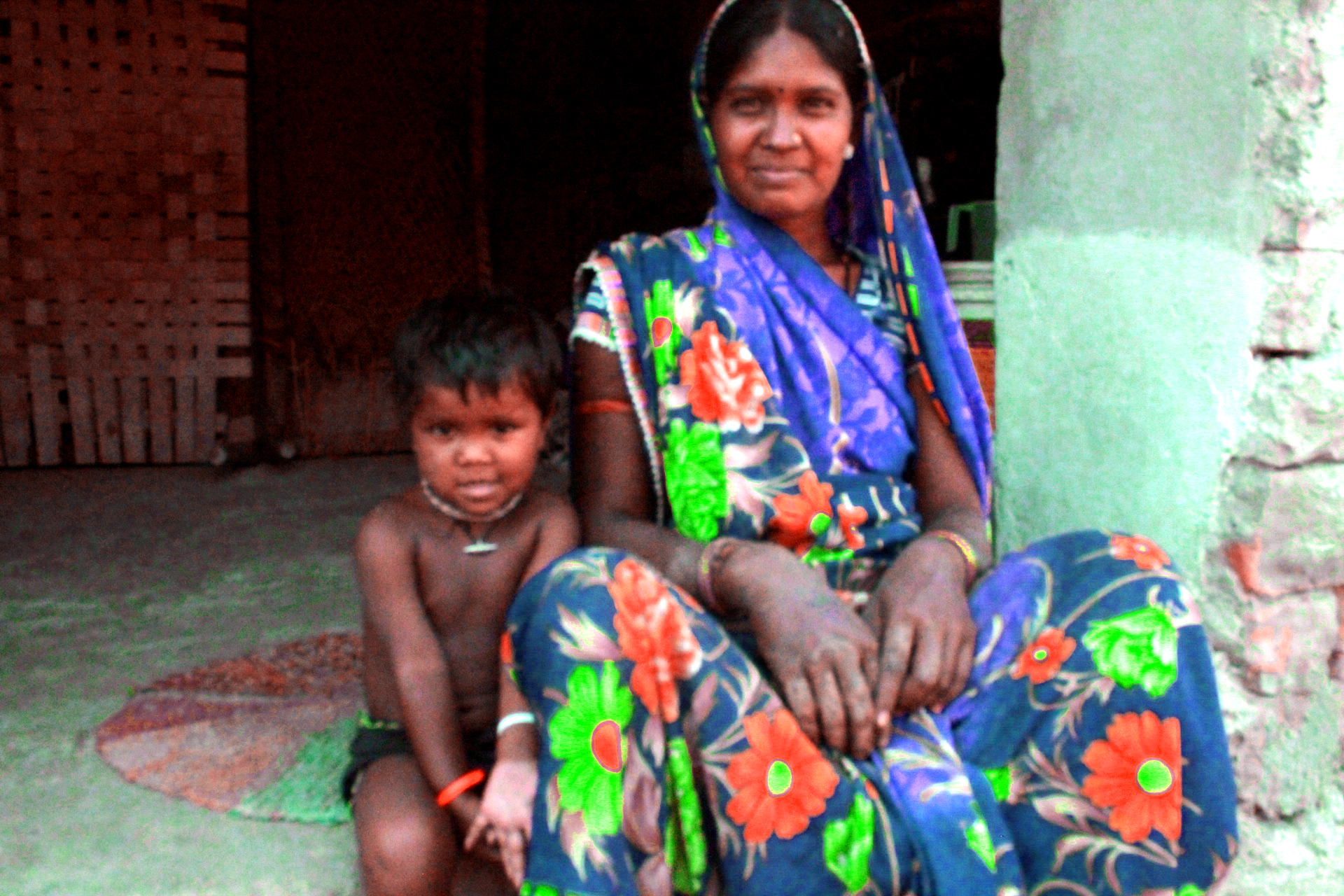 But the people would have suffered, and that was unacceptable to the Mitanins. With a wry smile, Savitri says. "We are mothers too. If our child suffers, we will do everything in our power to protect him or her. It is the same for the people in our paara who we look after. We did what was the best possible in the circumstances."
With the cooperation of the Panchayat, the Mitanins were able to access some amount from the Untied Funds, but it was not enough. They then contributed some amount from their personal earnings to create the quantum required to purchase the necessary medicines.
Through their spontaneous action, the Mitanins of Saradih have transcended the line of official duty and responded to a higher human need. More than their routine acts, this has earned them the deep affection and appreciation of the community.
The fund crunch continued till October 2016, and that made it eight long months. Yet no one in Saradih felt the pinch, because their village Mitanins stood like a rock to shield them. This indeed is the core of the Mitanin concept—two girls who stick together and face life's little and big problems. This truly reflects the spirit behind the Mitanin programme in Chhattisgarh.
(The author is based at Malkharoda block, Janjgir Champa district, Chhattisgarh, and is currently pursuing a BA course. He has been involved in social audits of development works at the panchayat level.)
Find out how you can help Charkha improve the quality of life of disadvantaged rural communities on the website.
Like this story? Or have something to share? Write to us: contact@thebetterindia.com, or connect with us on Facebook and Twitter.
NEW: Click here to get positive news on WhatsApp!
We bring stories straight from the heart of India, to inspire millions and create a wave of impact. Our positive movement is growing bigger everyday, and we would love for you to join it.
Please contribute whatever you can, every little penny helps our team in bringing you more stories that support dreams and spread hope.