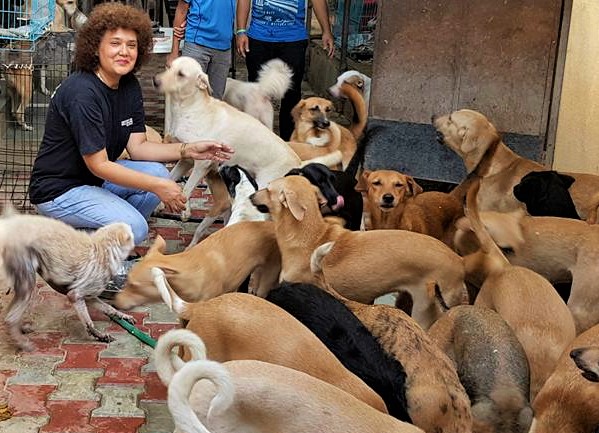 In July 2006, Padmini Stump lost her 27-year-old son to a tragic incident. And for over ten years since then, the Pune-based animal lover and activist has been rescuing and fostering animals at her home.
There's this thing about grieving. The world wants you to snap out of it and yet, in your head, the pain of bereavement keeps playing on repeat like a broken vinyl record, hoping for a different tune. And all that while, you wait and wonder if there's a way to turn your grief into something positive. Sometimes there is.
For Padmini Stump, it all started in July 2006 after a tragic incident. And for over ten years since then, the Pune-based animal lover and activist has been rescuing and fostering animals at her home.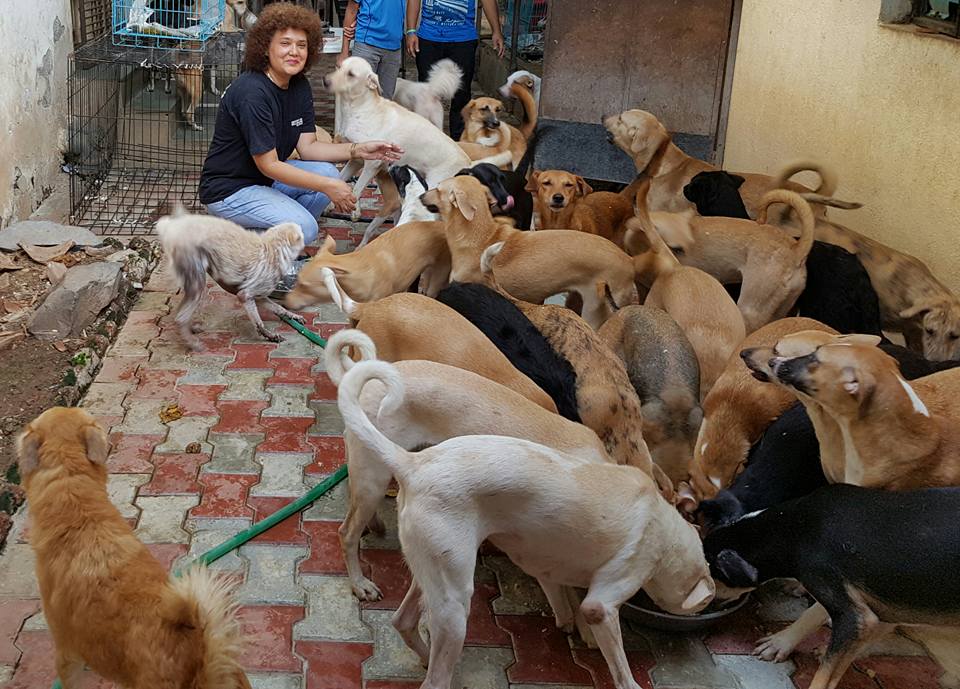 Right before she started on her mission, Padmini was just coming to terms with the death of her 27-year-old son Steve, who had collapsed in a fatal accident in Dubai. One night, when she was feeling particularly low, Padmini stepped out of her house and saw a puppy looking right at her. As she picked him up, she knew that she had found a reason to go on.
Over the next few days, Padmini realised that helping street animals gave her solace in a way few other things could. It was then that she founded Mission Possible, an animal welfare initiative that rescues street animals. Renowned cancer specialist Dr Ravindra Kasbekar, a long-time family friend, joined Padmini in her mission soon after.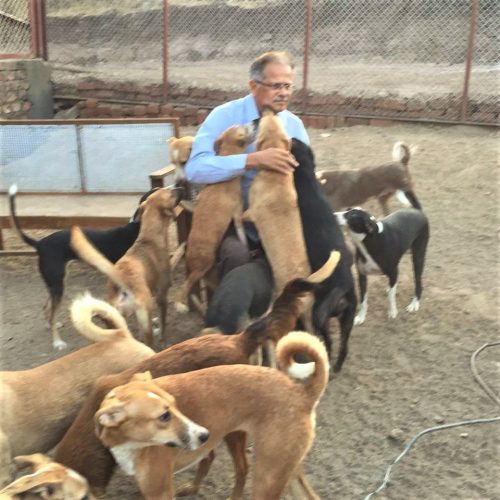 Since then, Padmini and Ravindra have rescued, medically treated, vaccinated and fostered hundreds of animals. Her house in Pune, Gulshan Mahal, is home to more than 100 rescued dogs and cats at any given point of time. Other than money (which comes mainly from their own funds and small donations), the two also spend a lot of time and energy looking after the animals, but they wouldn't have it any other way.
Ravindra, a 63-year-old onco-surgeon, juggles his medical practice with Mission Possible. Between the clinic, surgery and his animals, he ends up with no time of his own. On the other hand, 58-year-old Padmini is a grandmother who shuttles between Pune and Dubai, where her family is settled. They know how important Padmini's work is to her and understand that she needs to be in Pune for her animals.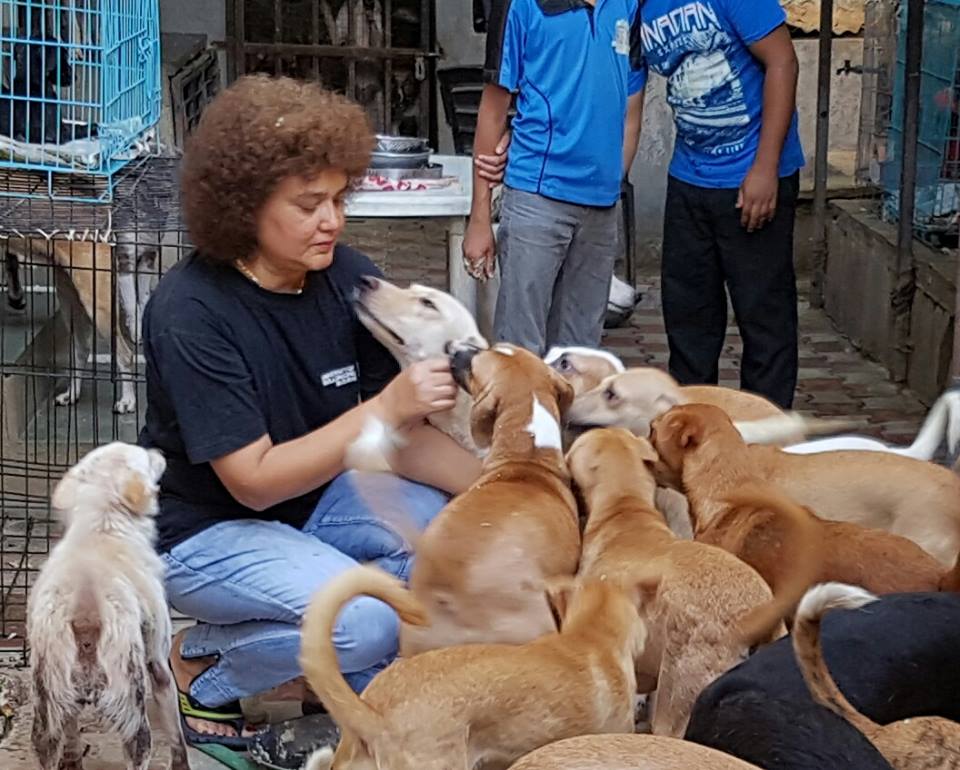 Every day, Padmini and Ravindra pick up dabbas of chicken and dalia (broken wheat), and head out to feed the strays. They then spend time giving medicines to injured dogs and starting saline drips for the sick dogs with the vet's help before checking up on recuperating ones. The rest of the time is spent mostly in rescues. From lodging police complaints against abusers to wading through garbage to pick up starving puppies, they have done it all.
However, not everyone has celebrated the humane spirit of Padmini's initiative. She has met with angry resistance from neighbours who ask her to not nurse injured dogs in her bungalow. But Padmini is unfazed. She deeply believes that every animal deserves a chance to survive and is determined to give them a loving home.
---
Also Read: From Cats to Monkeys – This Bareilly Resident Has 46 Animals Living in Her Two-Bedroom Flat
---
On the brighter side, Mission Possible sometimes gets help from like-minded individuals too. Akshay Shah and Ajay Patel are two friends who volunteer frequently at the shelter. Amar Jadhav Rao, who visited the shelter to adopt a puppy, was so moved that he donated land in Saswad, in the outskirts of Pune. Mission Possible now plans to build a bigger shelter and an operation theatre for animals at Saswad.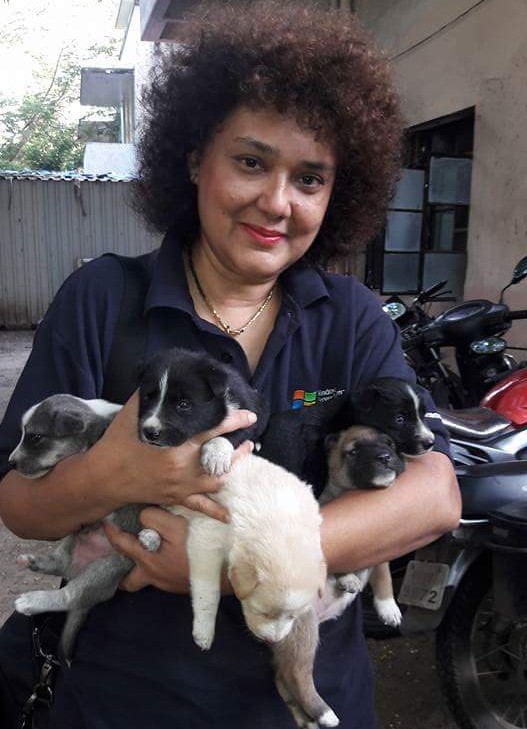 Over the years, Gulshan Mahal has transformed into a safe haven for rescued cats and dogs. However, most of the animals that live here have a tale of suffering and pain. Like the fluffy and friendly Moti, whose master owed people money. To teach him a lesson, they caught Moti, gouged out his eye and broke his legs. By the time Padmini and Ravindra found him, his wound was an infected, maggot-ridden mess. It took him a while to heal, but one look at him today, and you'd never never guess how much he has suffered.
There are other heart-breaking stories as well – a dog with broken back, one with a ear blown off by a firecracker, some blinded by a lack of care, some with legs run over by cars. But the care they received at Gulshan Mahal made sure they survived and lived a happier life.
Padmini recalls how Pyaari, a female dog with a badly broken back was advised euthanasia by the veterinarian. However, she wasn't ready to give up yet and decided against it. Today, despite a permanent injury, Pyaari is a happy, healthy and very affectionate dog.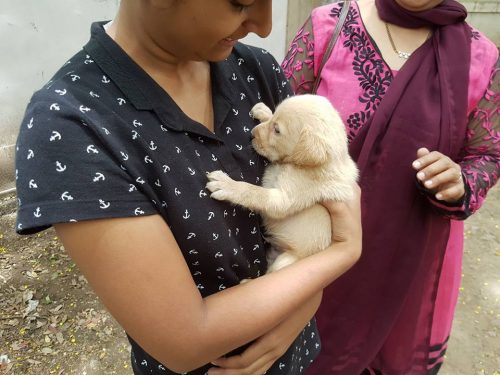 At times when they are unable to save an animal, Padmini and Ravindra grieve over them but try to do better for the next one in need. In 2015, Mission Possible Pet Adoptions was officially registered as a trust and since then has helped in the adoption of over 1,000 street animals. The organizations aims to rehabilitate rescued dogs and cats in loving homes. Careful about who adopts their beloved animals, the two friends have driven as far as Karnataka and Goa to verify the homes.
Padmini says that bringing up local Indian breeds is a lot easier than having an exotic pet at home, owing to their strong immune system and their ability to adapt to the Indian weather. Not just that, strays are equally intelligent, affectionate and sensitive to their surroundings. Despite this, she has often had to fight against the "stray" tag that make people shy away from these dogs while adopting.
"People are very brand conscious and want only pedigree dogs while strays are ignored and left to live on the streets. If this continues, what will happen to our local breeds? They are more hardy and loving than the fancy ones. People need to realize that local breeds too deserve a good life. I hope more and more people join hands in adopting strays and giving them a loving home," she concludes.
To contact Mission Possible, click here.
---
Also Read: How a Determined Vet in Kaziranga Is Saving India's Orphan Animals
---
We bring stories straight from the heart of India, to inspire millions and create a wave of impact. Our positive movement is growing bigger everyday, and we would love for you to join it.
Please contribute whatever you can, every little penny helps our team in bringing you more stories that support dreams and spread hope.