"You are what you eat," they say. And that's what Ajay Naik, a Goa-based hydroponic farmer, believes in. After quitting his job and giving up his company, this software engineer decided to help farmers across India learn about hydroponics and the use of technology in agriculture.
"For several years I have been noticing that many farmers' children prefer to go for an MBA or engineering degree these days instead of taking up farming. This is because agriculture is not always lucrative. But then, not many of us are focusing on the root of the system we live in – that is good quality food. Only when you have healthy food can you have a healthy country," says Ajay Naik, a Goa-based software engineer-turned hydroponic farmer. In times like these when the younger generation of farmers choose to opt for anything but agriculture, the case of Ajay would seem to be a paradox of sorts. The 32-year-old has turned to hydroponic farming in an attempt to grow quality food  because a lot of vegetables and fruits supplied to markets today are grown using harmful chemicals that are detrimental to health.
He believes that the right use of technology can improve a field's produce but the problem is that Indian farmers are already struggling with finances and are reluctant to take risks "They fear that if their investment in technology does not work out, it may lead to huge losses," he says. Ajay wants to change the equation by taking technology to as many farmers as he can. And that is where hydroponics comes into the picture.
Hydroponics is the process of growing plants in water with added nutrients without the use of soil.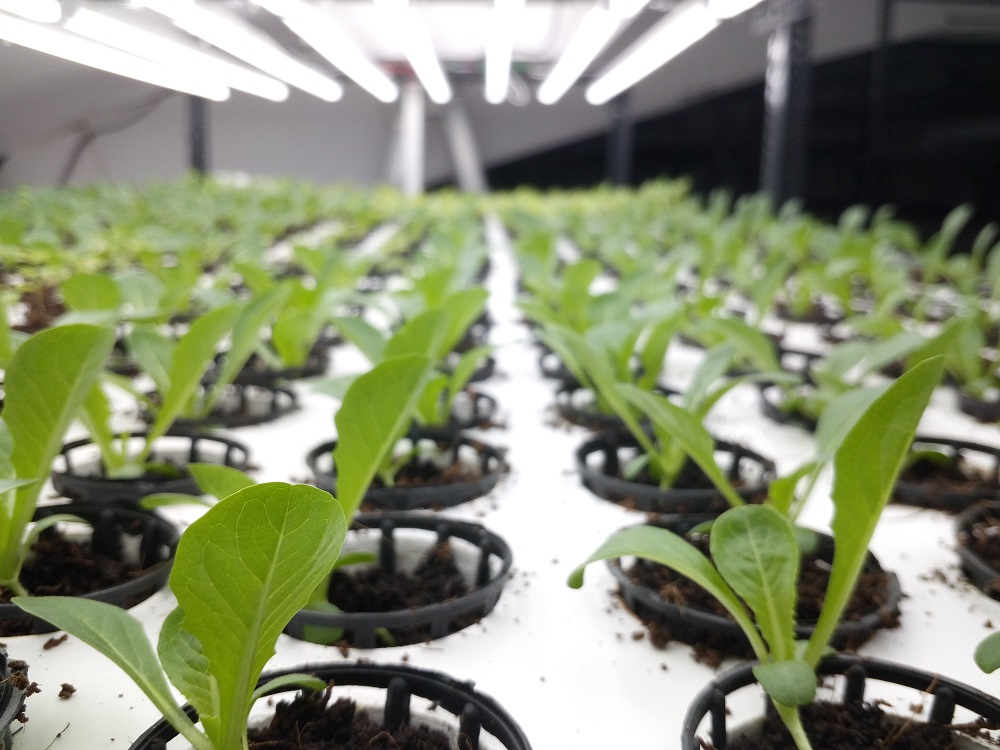 What attracted Ajay towards this form of agriculture is that it limits the use of chemicals. After initial research he came to know about a person in Pune who has a doctorate in plant nutrition and manages a hydroponic farm. Ajay met him, saw his farms and learned as much as he could.
---
You may also like: Home Gardens That Require Very Little Space & Time – All You Need to Know About Vertical Gardening!
---
"It was inspiring and motivated me to start a farm of my own as well. The fact that hydroponics involves technology, like developing a system for automatic circulation of water, controlling the parameters of temperature, humidity, etc. made me like it even more. I have been working in the IT industry for the past 10 years and I understand these things. In fact, it would have been difficult for me to understand traditional forms of agriculture," he says.
Fully equipped with the required knowledge, Ajay started his farm two months ago in Karaswada, Goa. With a team of six people, he now grows exotic vegetables like lettuce and salad greens using the Nutrient Film Technique (NFT). This is a hydroponic technique in which a shallow stream of water containing nutrients for plant growth circulates past the bare roots of plants in watertight cylindrical tubes also called channels. The water flows from one end and is re-circulated into the system from the other end, thus reducing water consumption by 80% when compared to traditional farming.
Since there is no soil involved in the process, there is no need for pesticides. Ajay has set up his system in a vertical farming model with racks that have seven levels to save space.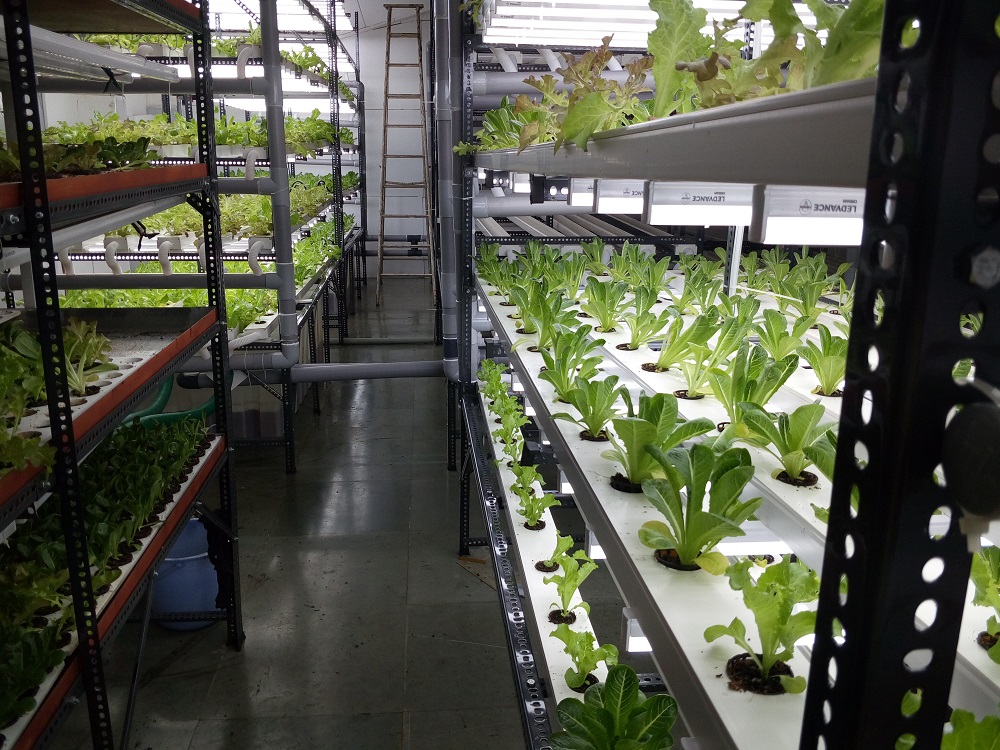 He claims that this is Goa's first vertical hydroponics farm, which occupies an area of 150 square metres. "I grow three tonnes of lettuce every month. The farm is set up in a controlled environment that enables me to grow exotic vegetables all-year-round without being dependent on the weather," he says. In addition, he is now trying to convince other farmers to adopt this technology. "I have already started showing the technique to farmers in vegetable expositions conducted by the agriculture department in different places in Goa. The department is also keen on collaborating with me so they can take it to more farmers," he says. Other than this, he sells his produce to local vendors and also in supermarkets. "I am planning to grow bell pepper, cucumber and strawberries too. In the future, I would also like to shift to other hydroponics techniques and increase the produce," he adds.
---
You may also like: How a Young Couple from Delhi Left City Life behind to Become Full-Time Organic Farmers in Mysore
---
Originally from Karnataka, Ajay came to Goa to work with a software company, which he quit in 2011 to start his own enterprise to develop mobile applications.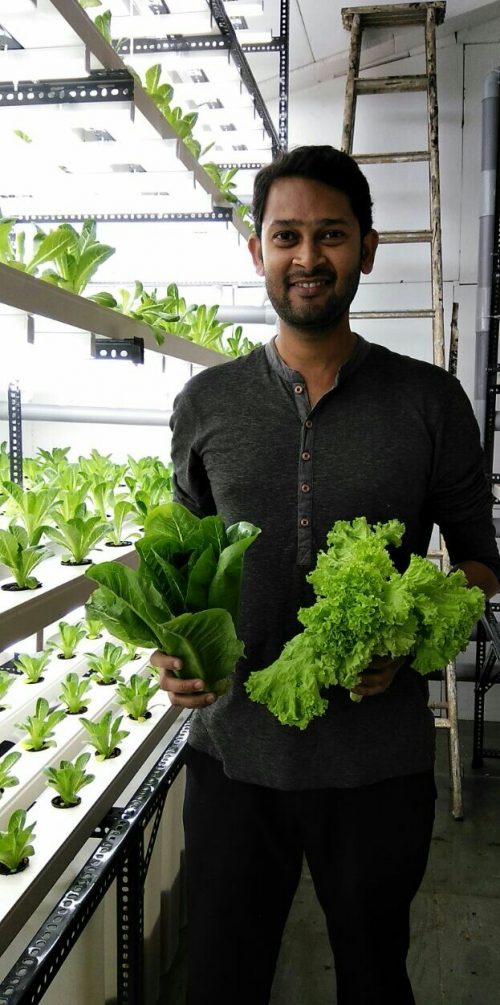 He then sold his company this year and used his savings to start this farm. He also received help from two investors. While the initial cost of setting up the farm is high, Ajay feels that he will be able to recover it over a period of time with hydroponics farming because of the high turnover.
---
You may also like: At the Age of 50, This Man Decided to Give up His Successful Business to Take up Farming
---
"Producing food nowadays is becoming a real challenge. With the increasing population, water scarcity, and the ecological impact of transportation, hydroponics is the best choice for commercial as well as home-based farming. Among many advantages, hydroponics allows you to produce more (20 to 30%) high-quality vegetables and fruits, save on water and nutrient consumption, and grow fresh food everywhere – including sterile and unproductive lands, or in big cities and capitals. It helps cutting down on expensive intermediaries and shipping costs," he concludes.
You can contact Ajay by writing to him at letcetra.agritech@gmail.com
Like this story? Or have something to share? Write to us: contact@thebetterindia.com, or connect with us on Facebook and Twitter.
NEW: Click here to get positive news on WhatsApp!