Renowned as India's steel city, Jamshedpur is today a pretty town with tree-lined avenues and a booming economy. However, few know that this industrial city, dubbed the "the Pittsburgh of the east", was once a war zone and played a crucial role in both the world wars.
Decades ago, Jamsetji Nusserwanji Tata wrote in a letter to his son, Dorab,
"Be sure to lay wide streets planted with shady trees, every other of a quick-growing variety. Be sure that there is plenty of space for lawns and gardens. Reserve large areas for football, hockey and parks. Earmark areas for Hindu temples, Mohammedan mosques and Christian churches."
These were the instructions he left for the model industrial town that he wanted to be carved out of the jungle for the workers of Tata Steel. The result was Jamshedpur, a place UK Business Secretary Vince Cable (who visited the town in 1965) remembered as a "citadel of steel-making in a country that was only just beginning industrialization".
Renowned as India's steel city, Jamshedpur is today a pretty town with tree-lined avenues and a booming economy. However, few know that this industrial city, dubbed the "the Pittsburgh of the east", was once a war zone and played an active role in both the world wars.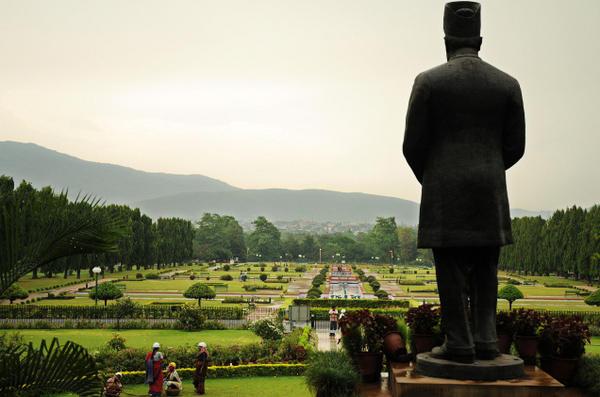 Here is the fascinating story behind Jamshedpur's forgotten battle history.
Born in 1839 into a Parsi family, Jamsetji Nusserwanji Tata made his fortune trading cotton, tea, copper, and brass. A well-travelled and astute businessmen, he was fascinated by new inventions. On a trip to the UK, he spotted the potential of the Lancashire cotton mills. A strong believer of the swadeshi concept (made in one's own country), Tata realised India could compete with its colonial masters and decided to set up one of the country's first textile mills in 1877.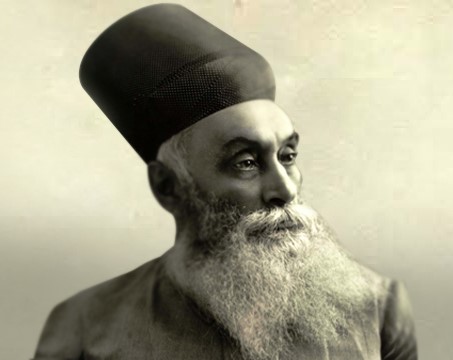 Once, when he was in Manchester, J N Tata attended a lecture by philosopher Thomas Carlyle in which he said,
"The nation which gains control of iron soon acquires the control of gold."
Inspired by these words, J N Tata decided to establish India's first steel plant. A sceptical British official even scoffed that Tata would have to eat every ton of steel his plant produced, but he was undeterred. He selected the village of Sakchi, located amidst the harsh bush land on the banks of river Subarnarekha, as the spot for his steel plant.
In 1902, he sailed to America, where the press dubbed him "the J. P. Morgan of the East Indies." There, he hired two key men: one to build his steel mill and the other to run it. He also roped in other geologists and engineers to set up Tata Iron and Steel Company or TISCO. However, he died before he could realise his dream.
His son Dorab took on the challenge. When Tata Steel finally began production in 1908, India became the first Asian country with a steel plant of its own. Four years later the first steel ingot was produced. However, it would take another major event to give the town its name.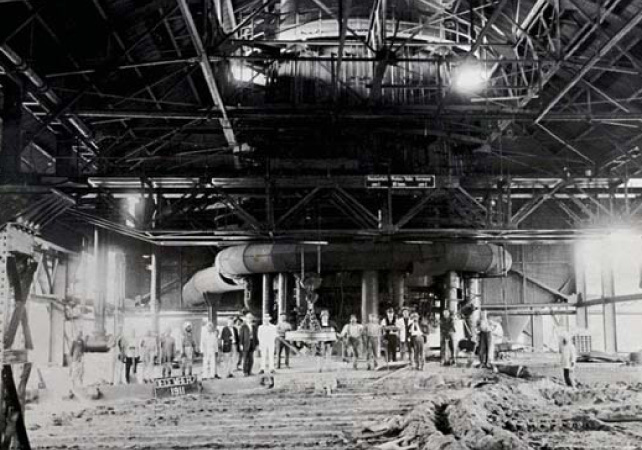 In 1914, when the World War I broke out,Tata's steel mill proved invaluable.Much of India's steel output was diverted to construct rails for transporting troops and supplies. Nearly 1,500 miles of rail and 3,00,000 tonnes of steel produced in Jamshedpur were used in military campaigns across Mesopotamia, Egypt and East Africa.
---
You May Like: The Little Known Story of Shakuntala Railways, India's Only Privately Owned Railway Line
---
John Keenan (who worked with TISCO for 25 years, the last eight as general manager), later wrote about how the men worked overtime to produce 8,000 tonnes of five-inch-round steel shells and harnesses for the horses that pulled field guns. After the war, a British parliamentary report also acknowledged the crucial contribution, noting,
"It would have been impossible to carry on the campaign without the iron and steel of India."
After the end of the war, in 1919, the erstwhile Viceroy of India, Lord Chelmsford, personally visited the Tata Steel plant to thank the steel mill for its contribution. He said,
"I can hardly imagine what we would have done if the Tata Company had not given us steel for Mesopotamia, Egypt, Palestine, and East Africa," he gratefully said, before christening the steel city Jamshedpur, in memory of Jamsetji Nusserwanji Tata, and renaming the city's Kalimati railway station as Tatanagar.
When the World War II broke out in 1939, too, steel sheds, water pipes, sleepers, shells and guns streamed out of Jamshedpur. Keenan later wrote that the Japanese would not have been stopped without this steel. Soon, Japan entered the China-Burma-India theatre of war. Realising that Jamshedpur's steel plant was a high-value target, Britishers took several measures to protect the city.
Other than 'yellow signals' wired from Calcutta that warned of impending Japanese air raids, several bomb shelters were set up across the city. Anti-aircraft guns were also placed on the outskirts. An additional air base was also built at Kalaikunda, surrounded by several underground bunkers. Interestingly, after Independence, the Indian Air Force used it for training during the 1971 Indo-Pakistan war.
---
Also Read: The Ghazi Mystery: What Caused the Sinking of the Pakistani Submarine Near Vizag In 1971
---
Tata Steel also devised ingenious ways to protect itself. Steel ropes were tied to gas balloons and sent up to the sky to prevent Japanese fighter planes from diving down to bomb the mill. In addition, tar boilers were set up across the steel factory to create smokescreens that mingled with the fumes from the factory chimneys. Factory hooters were also set up to serve as air raid sirens.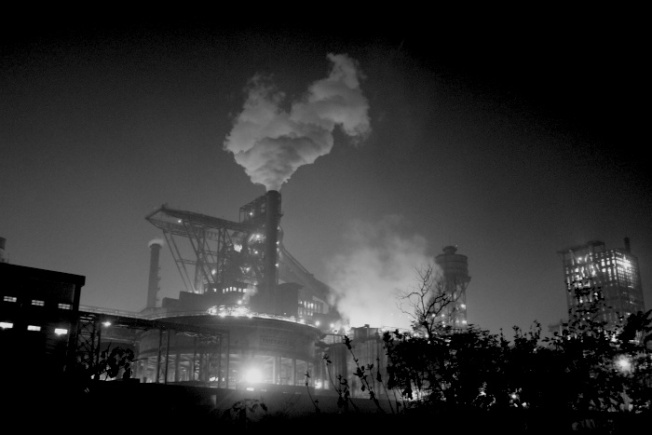 As the attacks by the Japanese increased in frequency, Allied forces were brought to Jamshedpur. However, back the, there were no proper hotels in the industrial city to lodge the troops. So an enterprising Anglo-Indian, Bartholomew D'Costa, and his son were hastily asked to build one!
Using bricks from his kiln and cutlery bought from an Calcutta hotel that was closing down, the duo set up The Boulevard Hotel in Jamshedpur in December 1940. While the British airmen paid 14 annas per head a day and managed their own mess, the Americans preferred paying one rupee 16 annas a day for room and board.
The Kalaikunda air strip near Jamshedpur blossomed into a slew of airfields (at Chakulia, Piardoba and Dudhkundi) that became the base for bombers taking off for the first overland bombings of Japan and transport operations in China. With their bellies painted black to evade detection by Japanese searchlights, these aircraft made the 2,261-mile round trip to east Asia.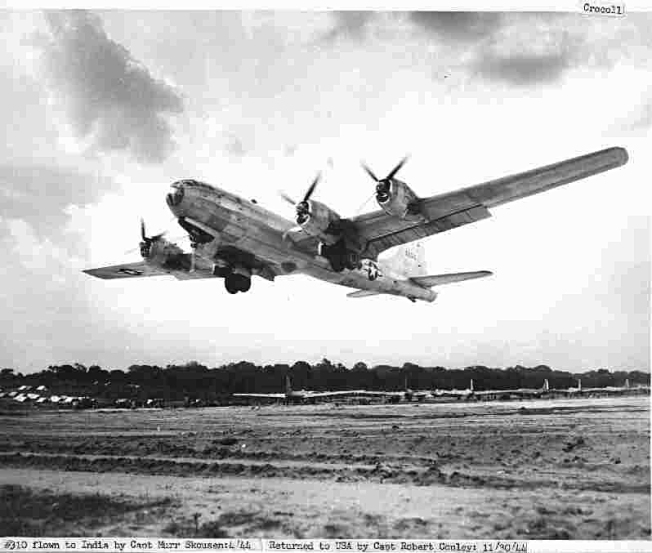 At that time, the Japanese control of China Sea had cut off seaborne supplies, and so pilots had to fly 500 km from India to China over the Himalayas. With its harsh terrain, misty peaks and sudden weather changes, 'the Hump', as it was called, was the world's most dangerous overland air route at that time.
However, Jamshedpur's finest moment was yet to come. When Britain could not meet the demand for AFVs (Armoured Fighting Vehicles) during the war, Commonwealth countries were asked to start production. Using Ford truck chassis imported from Canada and armour-plated hulls constructed by Tata Steel, India developed a series of Wheeled Armoured Carriers—Indian Pattern, better known as the 'Tatanagar'.
Between 1940 and 1944, 4,655 units of Tatanagars were built at the Railway workshop in Jamshedpur. Tata Engineering & Locomotive Company or TELCO (now Tata Motors) completed the last order in 1945 when it took over the railway workshop. So,  the first vehicle to roll out of Tata Motors was not a truck, but a tank!
The multi-role Tatanagar was widely used for reconnaissance, ferrying personnel, mounting anti-aircraft weapons and as a Forward Observation Officer's vehicle. Weighing 2,626 kg with 14mm armour, it could seat 3-4 people and touch speeds of 80 km/hr. Impenetrable by ordinary bullets, its hull saved many lives and won the admiration of soldiers. As John Keenan later wrote,
" The Japanese would not have been stopped without Jamshedpur's steel."
After being forgotten for nearly half a century, two Tatanagars were found in the Indian Army scrap yard. Using the working parts of one vehicle, a Tata Motors team from Engineering Research Centre and General Transport were able to rebuild the other one and bring it to working condition.
For nearly 70 years its legacy lay forgotten until two Tatanagars were found in the Indian Army scrap yard. By cannibalizing the parts of one to help build the other, the Tata Motors team from Engineering Research Centre and General Transport managed to get one to working condition. In 2014, the restored vehicle featured in Jamshedpur's Republic Day celebrations.
---
Also Read: The Untold Story of a Legendary Band of Men Who Laid the Foundation for the Indian Air Force
---
Post Independence, Jamshedpur and its steel plant continued to play an important role for India. There was huge demand for construction equipment and road rollers. On April 22,1948, amid shouts of Vande Mataram and Jai Hind, India's first swadeshi road roller 'City of Delhi'  was rolled out of Jamshedpur. This was followed by others named after country's big cities – Calcutta, Bombay, Madras, Jubbulpore and Patna. It wasn't until 1954 that the first Tata truck was produced in collaboration with Daimler Benz.
The large, sprawling wartime airfields, most lie in a state of disrepair, with abandoned hardstands and taxiways visible on aerial images. While some have been adapted for civil and commercial use, the other derelict runways have become village roads, used by bullock carts, auto-rickshaws, cycles, cars, pedestrians and even stray cattle to get to their destinations everyday.
We bring stories straight from the heart of India, to inspire millions and create a wave of impact. Our positive movement is growing bigger everyday, and we would love for you to join it.
Please contribute whatever you can, every little penny helps our team in bringing you more stories that support dreams and spread hope.