A team of Indian astrophysicists is searching for signals from the first stars and galaxies that can answer many questions about the 'dark ages' proceeding the Big Bang.
The 12-member team of researchers from Raman Research Institute (RRI), Bengaluru, is using an indigenous radio telescope and other instruments in its attempt to trace these signals.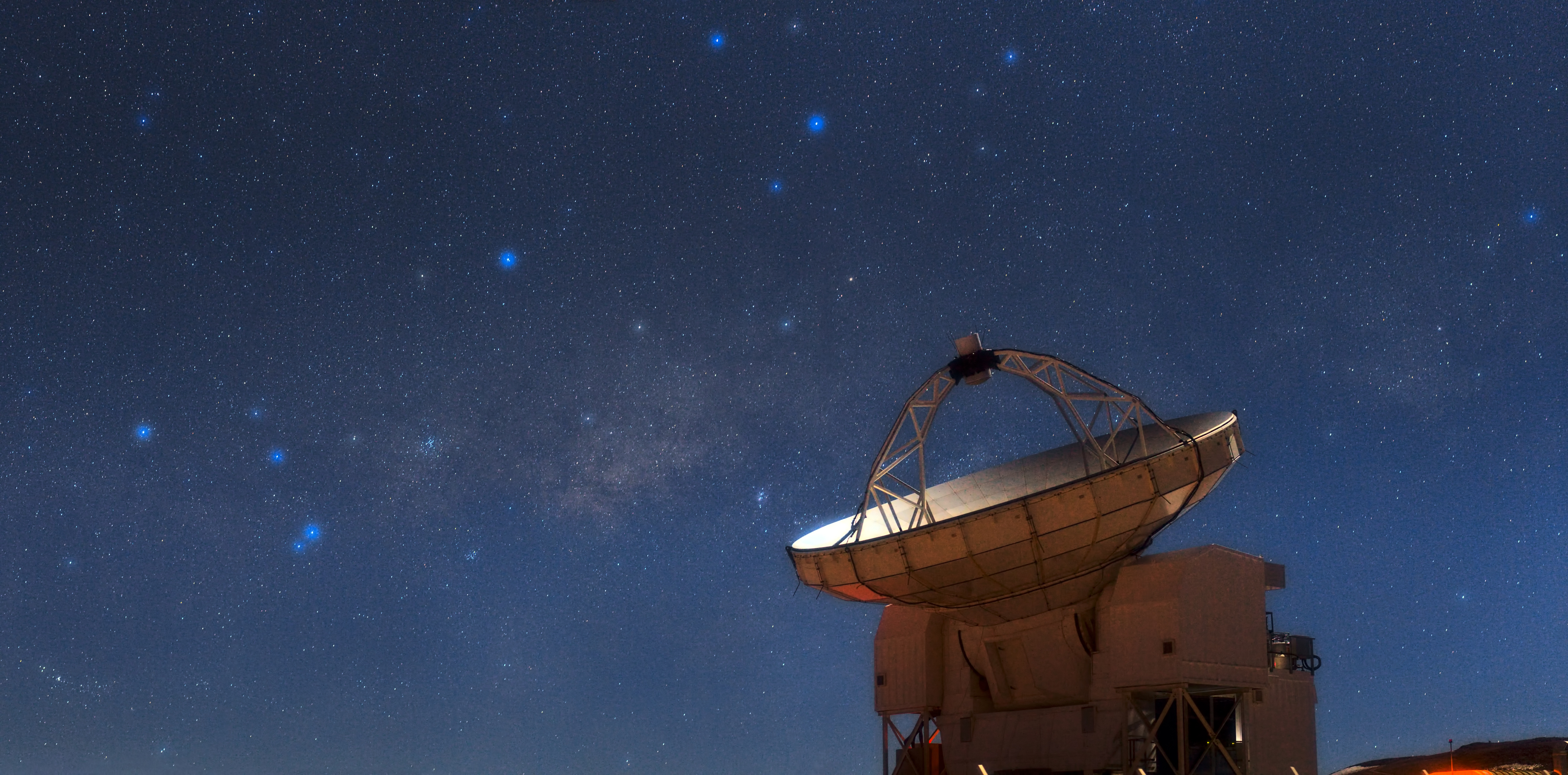 Image for representation only. Source: by By ESO/B. Tafreshi, via Wikimedia Commons
The team has claimed that it will soon be possible to detect such signals, based on the first round of observations from a place located 4,800 metres above sea level, in Ladakh. According to a report by The Times of India, it is the highest night sky observation point in the world.
The project is named SARAS (Shaped Antenna measurement of the background Radio Spectrum). It consists of an antenna connected with analogue as well as digital receivers that capture data from the sky and record it for further analysis. The team aspires to detect the signals emitted when the first stars and galaxies were formed. It is believed that these signals, known as the 21-cm signals, hold the key to many unanswered questions.
Being emitted an entire epoch ago, the signals are extremely weak to catch. They are believed to have been emitted when the universe was only 250-550 million years old. (It is now 13.7 billion years old.)
"The frequency range one needs to look for the signal is between 40 MHz and 200 MHz. Contaminations can be a million times stronger than the signal. Hence, it comes as no surprise that after more than a decade of international efforts, the signal has not yet been detected…After acquiring data for four nights in the Ladakh region, we are analysing it. The primary results are encouraging and we are achieving amazing levels in sensitivity. This has boosted our confidence that detection of the signal may not be too far," team member Saurabh Singh told TOI.
The signal data will be shared with Prof Rennan Barkana, an expert from Tel Aviv, Israel.
---
Also read: Indian-American Scientist Wins Breakthrough Foundation Prize, Also Called 'Oscars of Science
---
What were the dark ages?
It took approximately 400,000 years after the Big Bang for the universe to cool down enough for ions to recombine into atoms and create light. This period is referred to as the 'dark ages'. The signals that were emitted from the stars and galaxies in this period are precious to expand our understanding of the dark ages.
Scientists have been trying to trace these signals for many years now. A telescope project titled Square Kilometre Array (SKA) has been initiated by ten nations including India, with the same purpose. The telescope once completed will be the world's largest and most sensitive radio telescope.
Like this story? Or have something to share? Write to us: contact@thebetterindia.com, or connect with us on Facebook and Twitter.
NEW: Click here to get positive news on WhatsApp!