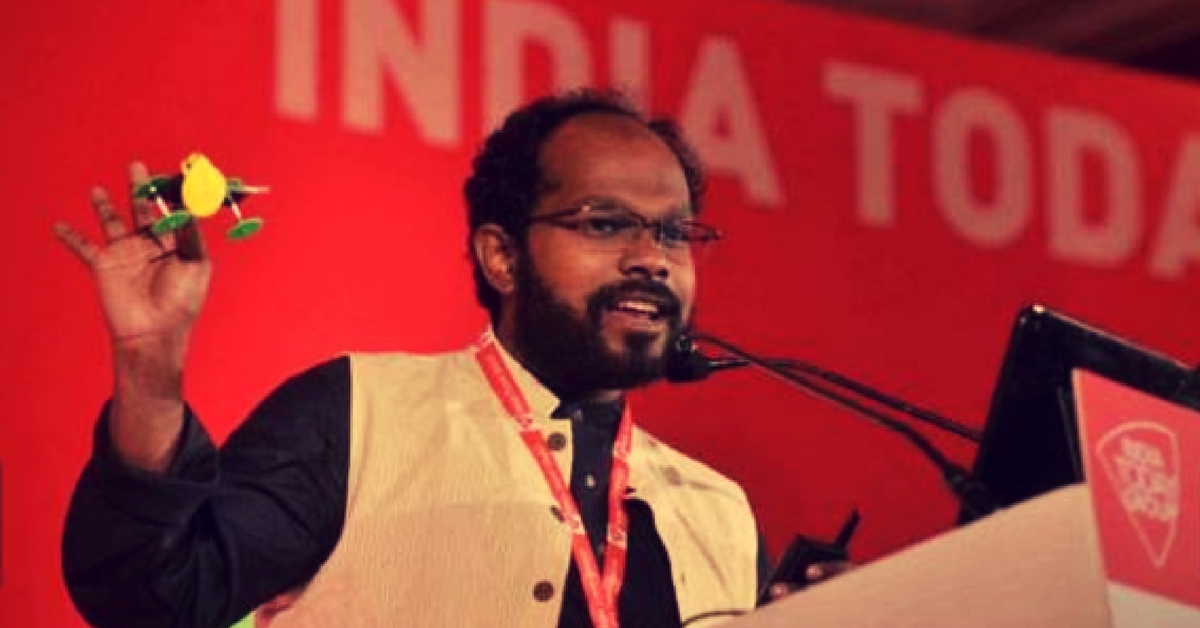 Poor quality of education as well as antiquated methods of teaching drove Lewitt Somarajan to bring about change in education through his venture, LIFE Labs.
Poor quality of education as well as antiquated methods of teaching drove Lewitt Somarajan to bring about change in education through his venture, LIFE Labs.
Meet Lewitt Somarajan, the 'happy-go-lucky' founder and CEO of LIFE (Learning Is Fun & Experiential) Labs – an organization that envisions a world in which every child enjoys learning, by replacing uni-dimensional rote learning with inquiry based teaching-learning practices. From challenging the status quo to re-inventing solutions for omnipresent issues, the 28-year-old social entrepreneur is on an ever evolving path to create sustainable impact in India's development sector.
"By the time I completed my engineering, I was completely disillusioned by the prevailing socio-economic disparity," he recalls. During his final year in 2008, Lewitt participated in the 'Jagriti Ratra'- a 15-day train journey that saw 400 social entrepreneurs travel the country together. "That's when I recognized my calling. I wanted to bring change to my country."
It was during this journey that he met Teach For India Fellows from the organisation's very first cohort of 2009-11.
"I was in an exploratory mode and so, kept in touch with these guys to get an idea of their experiences in tackling inequity in education. In 2011, wowed by the organisation was doing and the impact it was trying to achieve, I finally applied and got selected as a part of the 3rd cohort in Pune!" Lewitt says.  
Placed in a low-income private school on the outskirts of the city, Lewitt began teaching 3rd and 4th graders in what Teach For India calls a '1st year intervention' classroom.
"It was a classroom that was witnessing Teach For India intervention for the first time. The kids had no expectations of me as the new teacher – this gave me the opportunity to work with different approaches," Lewitt says.
"Being from a middle class family, even I was never happy with the kind of education I got, so I could only imagine what these children must be facing everyday in the name of coming to school."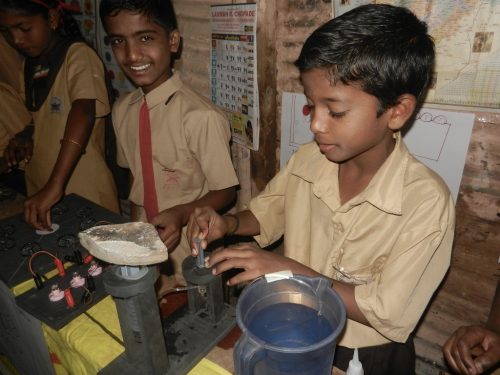 As a Fellow, Lewitt taught all subjects except Marathi and put his designing and engineering skills into practice to put together his class vision.
"Interacting with these children, who hailed from low-income migrant communities, was a shock. I had lead a very comfortable and shielded life and so, coming face to face with inequity was disturbing, to say the least.  I remember my first day when I decided to greet my class of 30 nine and ten-year-olds with a 'how are you?' Simple, right? It's the basic greeting that people all over the world use as a conversation starter. But I was met with deafening silence. I then repeated the sentence in Hindi and got intermittent response in the same language. That's when it hit me – you fundamentally assume that if children are going to school, there must be some learning but these kids were not even able to string the alphabet together to speak or read. Which is a big gap! It strengthened my resolve rather than overwhelm me – I just knew I had a long road ahead, but I was determined to succeed. In hindsight, I believe this experience is what jumpstarted my entrepreneurial journey by helping me learn how to absorb the challenges and focus on the solutions," Lewitt says.
The idea for LIFE Labs struck as a part of Lewitt's 'Be The Change' project – a Teach For India initiative that encourages Fellows to seek sustainable macro solutions to the education crisis.
"I wanted to make education experiential for students and motivational for teachers. Most of all, I didn't want students to study just to bag a job – I wanted to make their learning fun. My BTCP made me think outside the classroom and about my own future in a very open-ended way."  
Through the course of his 2-year Fellowship, Lewitt saw a lot of academic improvement. "During the last 3 months, I hardly taught. I divided my class into two groups – the top order that had started to excel academically and the middle and low order which was still struggling. The former group became the master teachers – I would lead them to coach the latter group. They approached this with oodles of motivation and the resulting growth came not out of competition but as a class collective to raise their bar. This was such a big transformation!" he says with a beaming smile.
When asked about the biggest gap he witnessed through his Fellowship experience, he knowingly sighs. "Most regular teachers have already passed judgement that kids from low-income backgrounds cannot achieve anything. These are 8 year olds we're talking about! Giving up hope on kids that young, whose potential hasn't even been tapped into yet, is so bizarre!  Socio-economic gaps can be bridged with enough love and care – you just need to be the one to step up," he says.
For Lewitt, patience has been the key to not make classroom goals overwhelming and to keep things simple and fun.
"I maintained my trust in them and didn't give up; their parents and other teachers often don't give them that. I held firm to my belief that every child has potential," he says.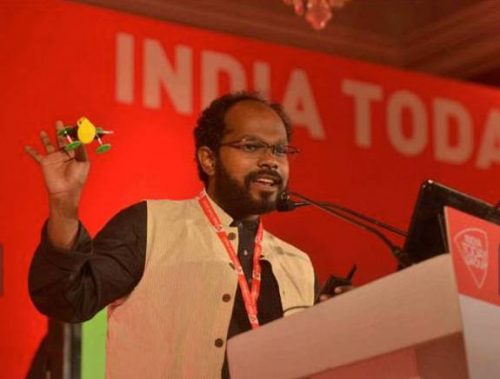 Towards the end of Lewitt's Fellowship, LIFE Labs as an idea had begun to take concrete shape: "I was clear I wanted to give myself a few years to explore the idea. And so, I applied for the HP Education Innovation Fund. As winners, the Rs. 15 lakh grant is what propelled my BTCP idea into an actual organization!"
As a subsequent Acumen and Ashoka Fellow, Lewitt couldn't be more grateful for the experience that, in his words, came at the right time. "As a founder of a social organization, you need to grow your skill sets every year – these helped me do that. Teach For India instilled continuous learning in me; Acumen and Ashoka helped me take it beyond the Fellowship and gave me strategic inputs as I went from the start-up to the growth phase," he says.
Though he mentions that his vision for his venture is constantly evolving, Lewitt's present long-term goal is to collaborate with other NGOs, foundations and the government to bring about a structural shift in the way learning is perceived and delivered in India.
"We're essentially a capacity building program. LIFE Labs helps teachers adapt to 'experiential pedagogy.' With the support of the Teach For India network, we've been able to make them see that we're not fancy graduates from fancy colleges speaking fancy English and having fancy gadgets, trying to say that we know better. The idea is to co-plan with teachers and implement the resulting program in the classroom together, in a way that can translate into increased learning outcomes," he says.
Over the last three years, LIFE Labs has reached out to over 76 schools and has seen a 35% increase in student learning outcomes as well as a 65% shift in teacher mind-set with regard to pedagogy across over a hundred schools. "The smiles of the students we impact is my biggest achievement and the changed teacher perspective brings so much hope!" he says.
As a country that is trying to adapt to a consistent rise in social issues and challenges, we need more such feet on street.
Says Lewitt, "Be open minded don't be scared to experiment – the nation needs your effort. If not you, then who? Don't be apprehensive about the timing or the results – overcome your fear and be the change maker you know you want to be!"
Applications to the 2017-19 Teach For India Fellowship program are now open. Apply now at http://apply.teachforindia.org/ before 30th August!
Written By Alankrita Khera – Manager, Communications – Teach For India
We bring stories straight from the heart of India, to inspire millions and create a wave of impact. Our positive movement is growing bigger everyday, and we would love for you to join it.
Please contribute whatever you can, every little penny helps our team in bringing you more stories that support dreams and spread hope.