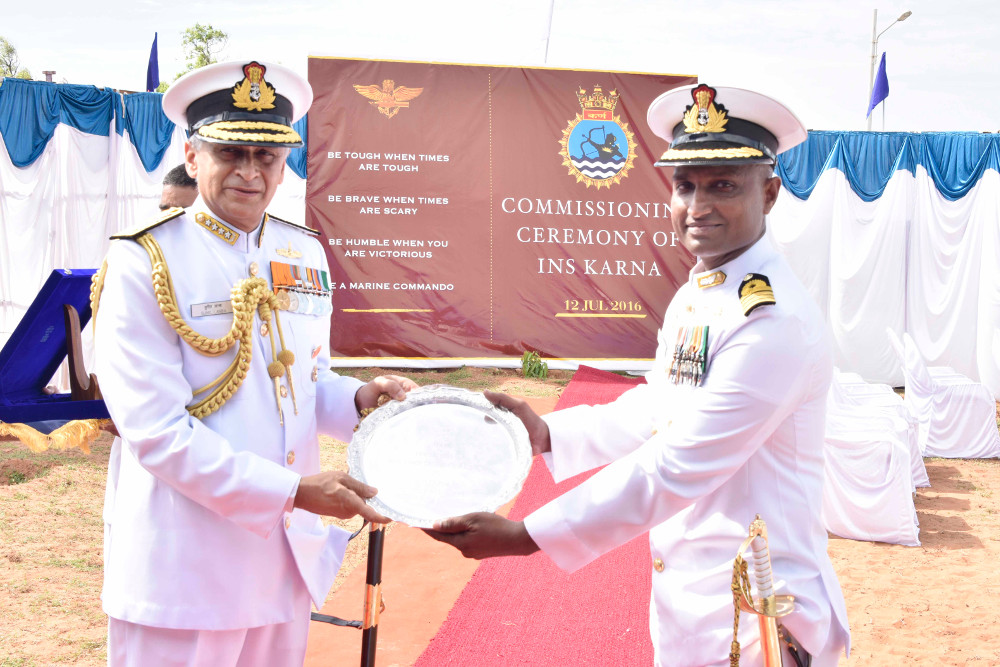 Captain Singh had been almost given up for dead sixteen years ago. Yet, he hung on, fighting his injuries with a tenacity that is hard to imagine. Today he is the commander of Indian Navy's new MARCOS base, INS Karna.
Captain Singh had been almost given up for dead sixteen years ago. Yet, he hung on, fighting his injuries with a tenacity that is hard to imagine. Today he is the commander of Indian Navy's new MARCOS base, INS Karna.
India's navy chief Admiral Sunil Lamba recently commissioned INS Karna, the only dedicated base of MARCOS (marine commandos) in the country. MARCOS, created in February 1987 as the Indian Marine Special Force (IMSF), is capable of operating in all three dimensions of warfare: at sea, in air and on land.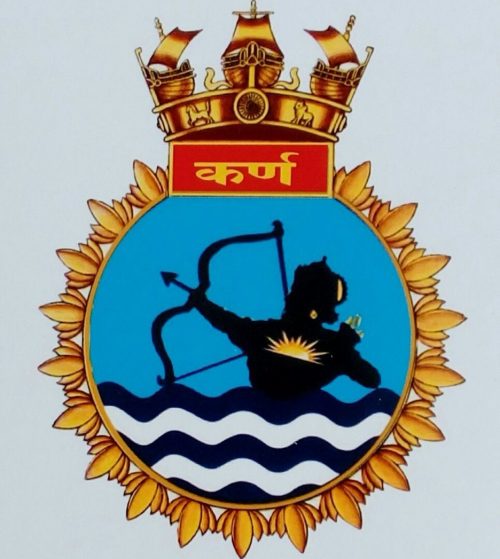 Captain Varun Singh was handed the command of INS Karna by Admiral Lamba in a solemn ceremony organised on the campus of INS Kalinga at Bheemunipatnam in Vizag on July 12, 2016. But few know that 16 years ago Captain Singh had been almost given up for dead. Yet, he hung on. Just.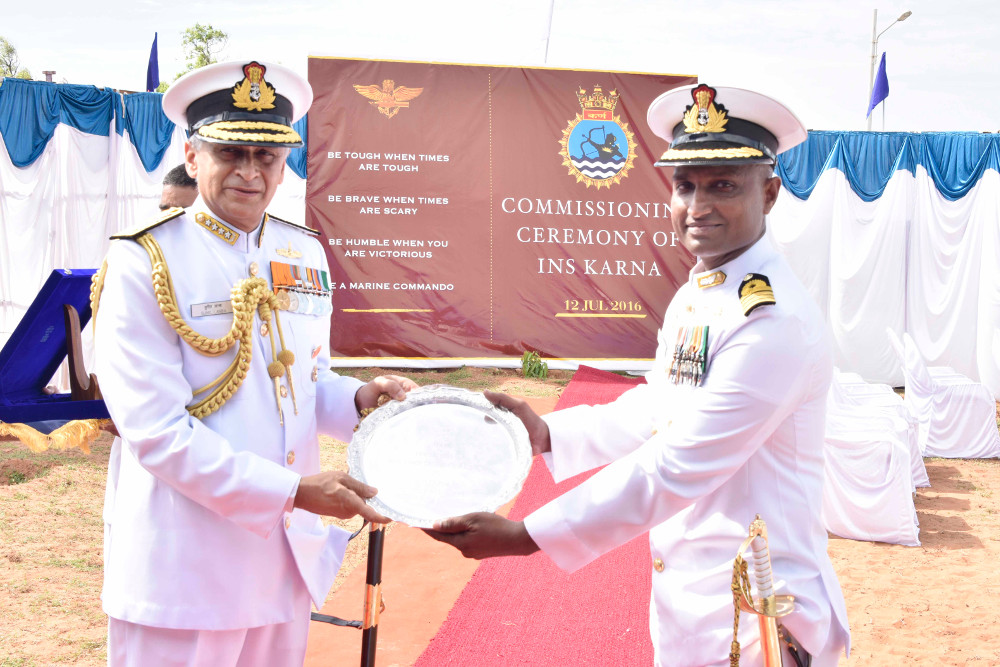 This is the remarkable story of a man whose determination to serve his nation helped him fight grievous injuries and overcome all odds to become the commander of Indian Navy's latest base.
In many ways, Varun Singh was always destined to become a soldier. His father was an officer in the navy. In an interview to NDTV, Varun said,
"My janam kundli said that I would die in water. So my father said, 'Let's meet destiny head on.' And I was named Varun, the God of water and the celestial ocean."
As a child, Varun used to love watching Shah Rukh Khan in Fauji. He grew up dreaming of becoming a commando and wearing a camouflage uniform. He fulfilled this dream when he joined the Indian Navy after finishing his education.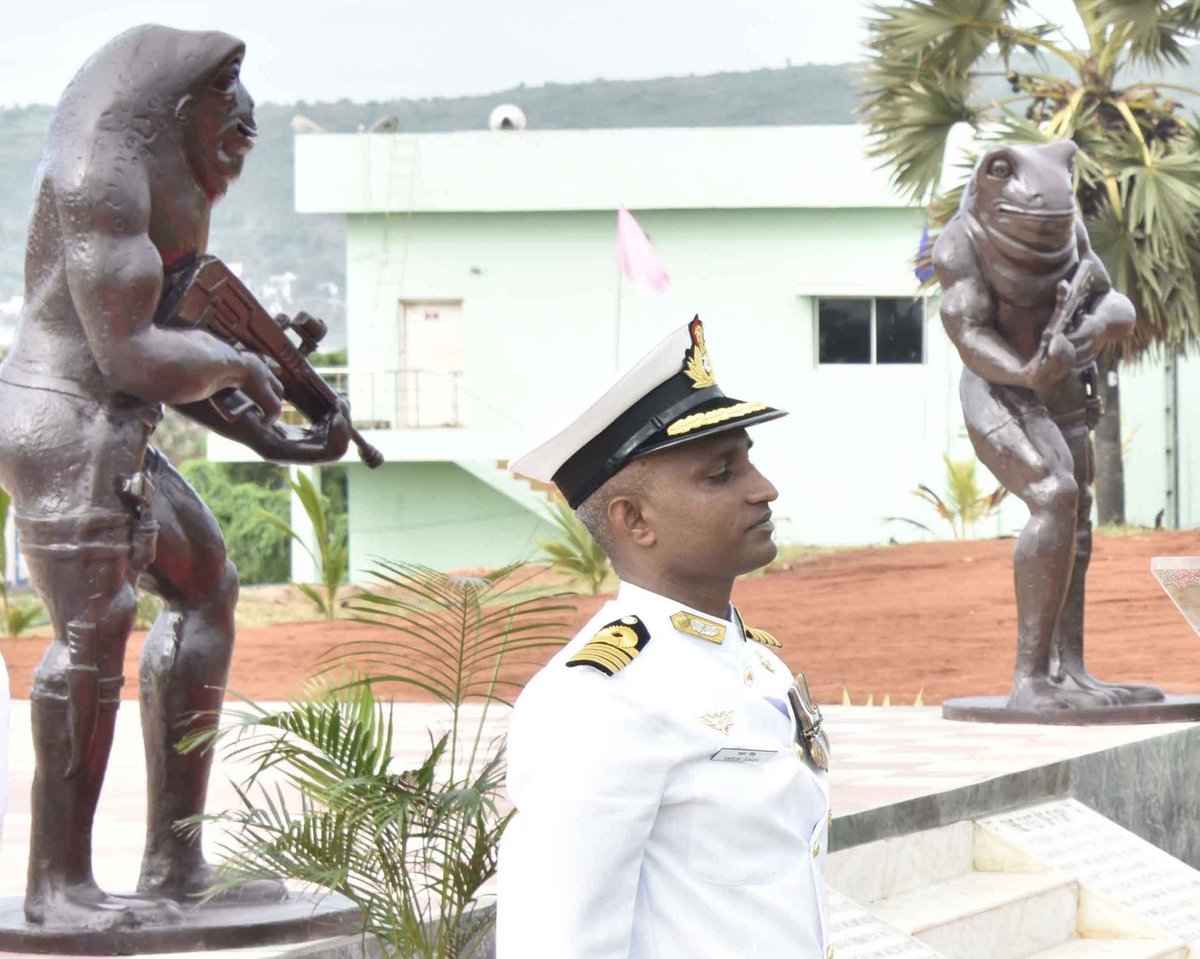 In 2000, Varun Singh was posted in the Wular Lake area in Kashmir with a detachment of MARCOS commandos. Known as the Dadiwala Fauj by the terrorists because of their bearded disguise, MARCOS specialise in maritime warfare and amphibious operations. The unit of marine commandos that Varun had been posted with had been given the responsibility of blocking the infiltration of terrorists through the lake at any cost.
---
You May Also Like: Formidable Fighters: 8 Indian Special Forces That Are Truly Badass
---
In the month of May, the MARCOS unit was being called in frequently to tackle the increased attempts of infiltration from Pakistan. Information came in that three hardcore Al-Badr terrorists were holed up in a house in a village called Puttushahi near Bandipora.
That day, Varun had been deployed on an early morning mission elsewhere but he had no intention of letting go of any opportunity to take on terrorists. Varun asked his Commanding Officer for permission to be deployed with the marine commandos' team that was heading to Puttushahi village.
On reaching the village, the team realised that the terrorists were hiding in a big house and would have to be flushed out. Varun and one of his fellow marine commandos decided to sneak into one of the nearby building to stake out a vantage spot from where they would try to spot the terrorists.
Varun was the demolition expert in the team. On seeing no movement in the target house, he decided to throw grenades into both the floors of the building. When nothing happened even after this, Varun's commanding officer suggested throwing in an RDX bomb to bring the entire building down on the terrorists holed inside it. Varun quickly readied the RDX device and handed it to a fellow commando who tossed it into the house.
In the resulting explosion, the entire building caved in on itself. The team spotted the body of one terrorist hanging at the back of the building but there was still no clue about the whereabouts of the other two. Until they were captured or killed, the operation would continue.
The marine commandos then decided to enter the building by jumping over the 5-foot wall at the rear of the building. Several jawans of the Army, who were also part of the operation, joined the marine commandos team as they entered the yard. A jawan was dispatched to check out the cowshed in the yard when, out of nowhere, there was a sudden volley of bullets.
In the chaos that ensued, the soldiers ran to take cover behind the same wall they had jumped over, having no idea where the bullets were coming from. Varun was also about to do the same when he noticed that two army jawans, stunned by the sudden gunfire, had frozen to the spot they were standing on. Varun realised that the two jawans were in no state to move or escape – but he refused to leave them. Says Varun:
"I sat in front of the two jawans. It was then that the two terrorists emerged from the cow shed to try and shoot those who they had spotted trying to escape."
The terrorists had not spotted Varun even though he was less than five metres away from them. Now that the enemies were in his clear line of sight, Varun decided to shoot them. His rapidly fired shots hit the terrorists and they both fell. But one of the terrorists had his hand on the trigger and as he fell, he fired a round straight at Varun.
"In a fraction of a second, everything changed. The bullet hit a grenade which was on the right hand side of my chest. The grenade didn't explode. Instead, it splintered and tore open my chest. I couldn't lift my right side. I lifted my rifle with my left hand and drifted in and out of consciousness," says Varun.
Varun's fellow marine commando had seen what had happened. He picked up the critically injured Varun who was then rushed to the Army Base hospital in Srinagar. The doctors discovered that Varun had more than 75 splinters embedded on the right side of his body and that his right arm had been completely shattered – his right humerus (the bone that runs from shoulder to elbow) was in pieces. The shrapnel had even pierced his heart. In short, Varun was on the brink of death.
The doctors knew that there was very little chance that Varun would survive but they refused to give up. They operated on his heart to remove the shrapnel lodged inside, performed a middle lobe on his lung and grafted the bone from his left hip on to his right humerus to repair the serious injuries he had received. Even after all these efforts, the doctors were unable to completely remove all the splinters from his body. Even today, there are more than 75 splinters still embedded in Varun Singh's chest and right arm.
Despite the excruciating pain, Varun's determination to survive beat all odds. His hand was paralysed for more than a year and he spent two years in hospital. Varun never gave up and fought his injuries with a tenacity that is hard to imagine. But when his 3-year-old daughter finally came to the hospital to see him, Varun couldn't contain his emotions any longer.
"She sang me the Dhara oil ad – 'My daddy is strongest'. It was the first time that I cried."
In 2001, Lt. Varun Singh was awarded the Shaurya Chakra for his exemplary courage and valour. He continued to serve the Navy with distinction and after all these years, has been made the commander of INS Karna, a position he well deserves.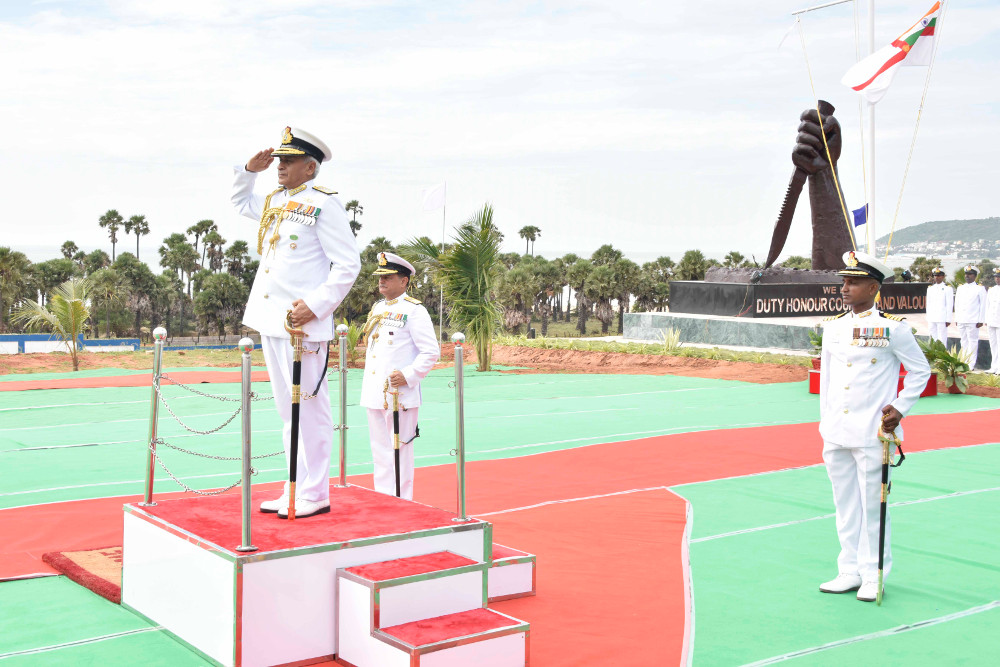 With the roles and responsibilities of the Indian Navy expanding in the Indian Ocean region and beyond, Varun Singh's newly commissioned unit will be crucial in safeguarding India's vast maritime interests. We wish him the greatest success in executing his duties.
Also Read: This Amazing Woman Has Been Training India's Special Forces for 20 Years without Compensation!
Like this story? Have something to share? Email: contact@thebetterindia.com, or join us on Facebook and Twitter (@thebetterindia). To get positive news on WhatsApp, just send 'Start' to 090 2900 3600 via WhatsApp.