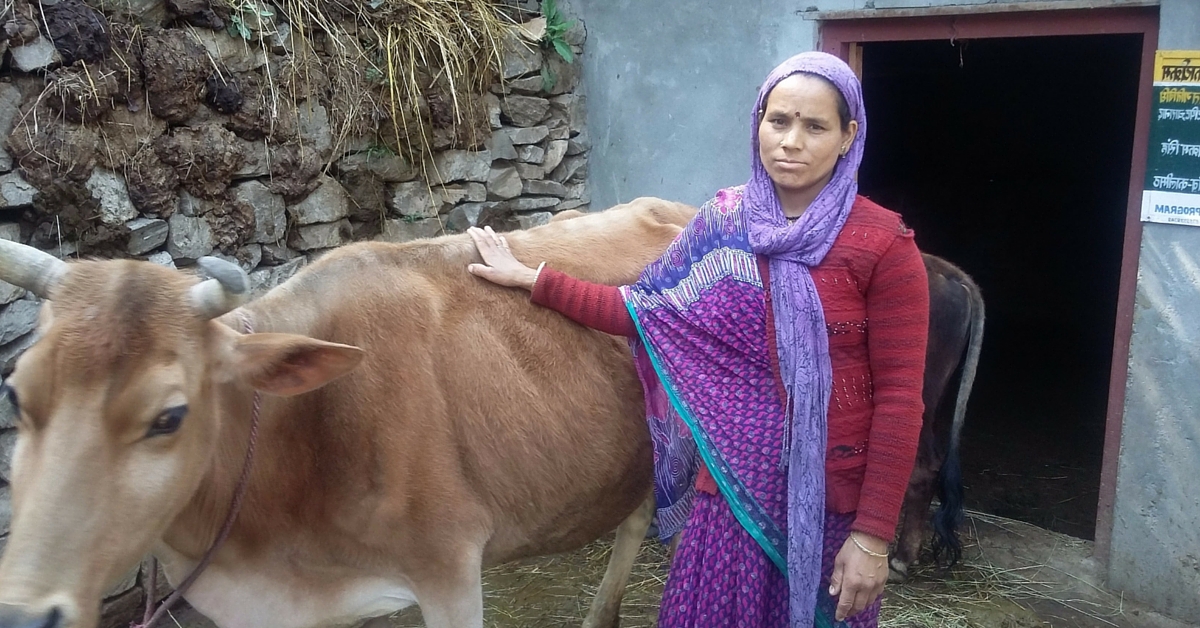 Several widows in Uttarakhand are working hard to make ends meet after the deadly floods of 2013. From working at flour mills, to becoming expert knitter – these strong women are doing their best to restore a sense of normalcy in their lives.
Several widows in Uttarakhand are working hard to make ends meet after the deadly floods of 2013. From working at flour mills, to becoming expert knitter – these strong women are doing their best to restore a sense of normalcy in their lives.
Sunita Devi was only a slip of a girl when she was married off at 15. Seven years later, she was widowed when her husband perished in the deadly flash floods that swept away the township of Kedarnath around the holy shrine in the hill state of Uttarakhand in 2013. Even now, the 25-year-old is trying to come to terms with life as a young widow, single-handedly raising her three children aged nine, eight and five, and supporting her elderly mother-in-law.
"My husband had a tea stall at Rambara, situated a little distance away from the holy shrine. I received a compensation of Rs. 7 lakh from the state government on the death of my husband. But money can't compensate for the fact that my children have lost their father," she states.
Widowed young, Vijaya Devi, 36, was anyway struggling to make ends meet when the "the greatest disaster since the 2004 tsunami" snatched away her eldest son, the sole earning member, who was working in a restaurant near Kedarnath. Like most of the disaster affected families who lost a family member, Vijaya too received the monetary compensation, but then "neither does the money last forever nor can it bring back a loved one".
It took a mere three days, June 14 to 17, for the angry waters to rip through the districts of Rudraprayag, Chamoli, Pithoragarh and Uttarkashi. According to reports, more than 5,700 people were presumed dead in the calamity –over 500 in Kedarnath alone. Several villages near and in the Kedarnath valley lost scores of working adult men and youth in the tragedy. The floods only deepened the livelihood crisis in the region and created a livelihood vacuum for affected communities.
Today, the villages scattered around the treacherous mountain slopes are home to hundreds of widows and orphans who have had a tough time trying to restore a sense of normalcy. But instead of taking things lying down, the enterprising hill women are hard at work, re-building and re-inventing.
For Sunita, Vijaya and hundreds more, the much-needed respite came rather unexpectedly with the initiation of a promising livelihoods initiative that promotes micro-enterprises in the region.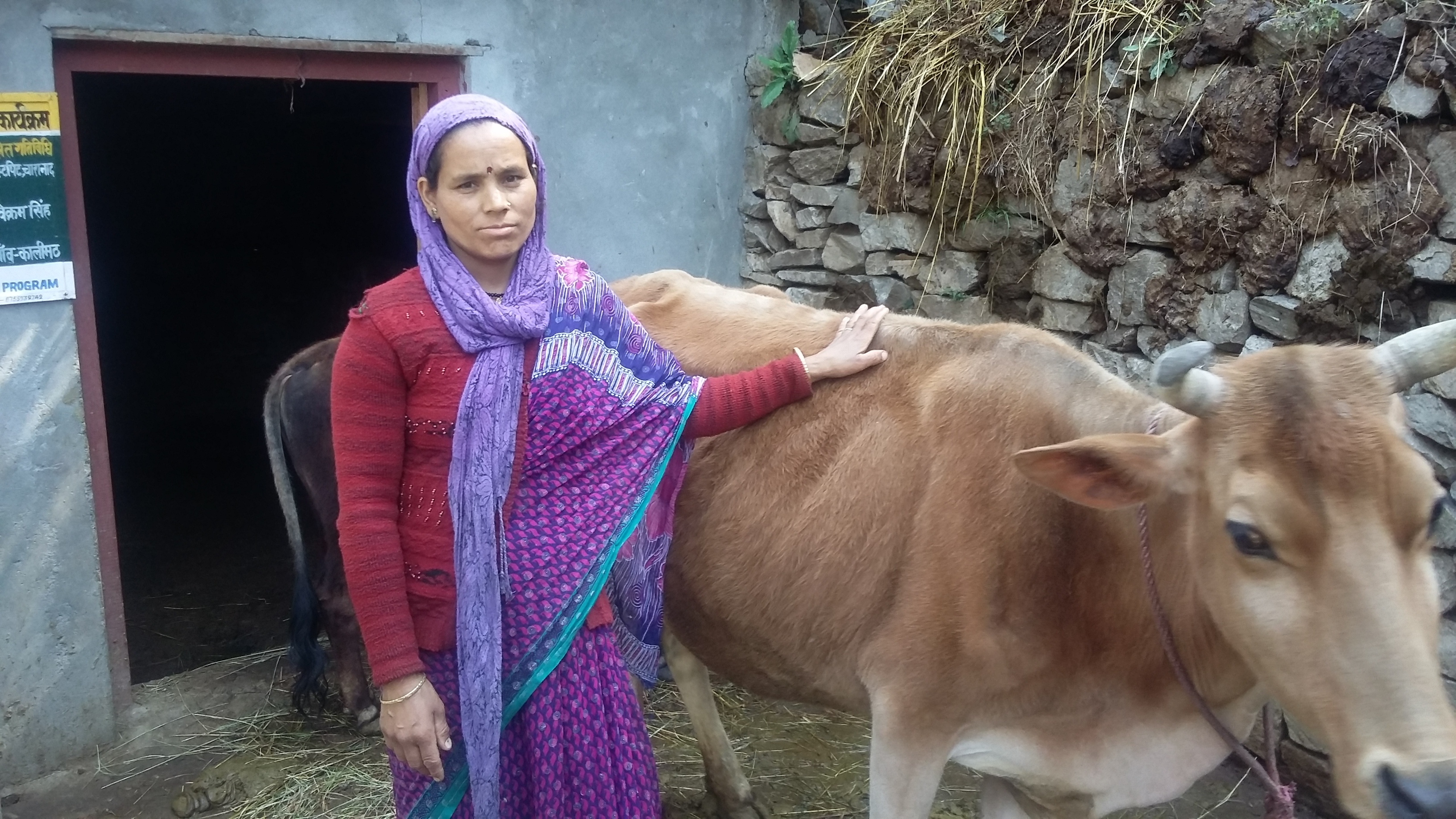 Launched by a Dehradun-based non government organisation, Himmotthan, in April 2014, the 'Uttarakhand Post-Disaster Livelihood Programme', supported by Tata Trusts and the Tata Uttarakhand Programme, reaches out to women to enable them to augment their household incomes through on-farm as well as off-farm activities. The intervention covers a total of 5,935 affected households in 63 villages spread across Rudraprayag, Uttarkashi and Pithoragarh.
As providing essential income support to distressed families is one of the major thrusts of the initiative, Himmotthan has distributed flour milling machines, knitting machines and milk churners to individuals in the targeted villages.
Sunita, a resident of Kalimath in Rudraprayag district, is glad that she has been able to set up a small flour mill within the premises of her home ever since she got her machine.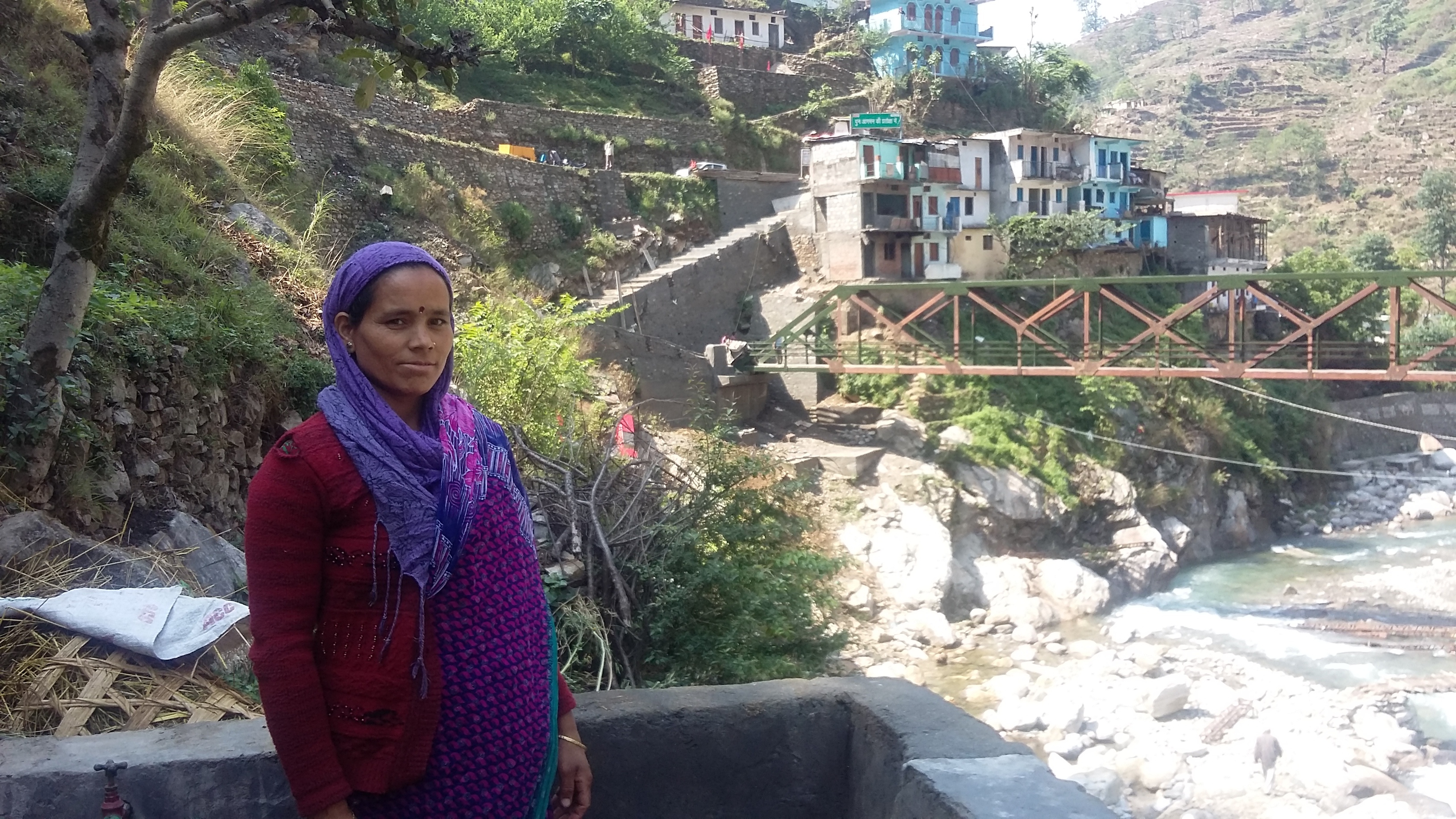 "Earlier, the villagers had to travel long distances to avail of such a service. But once I received an electric flour mill in April 2015 it's been a mutually beneficial arrangement. I charge Rs 3 per kilo to grind wheat and till December 31 last year, I had ground 3,312 kilos of wheat into flour for which I earned Rs 9,936," she shares.
Her neighbour Vijaya has opted for spinning thread out of wool.
"I work part-time at the centre started by Himmotthan here. There are six spinning wheels in place and around 10 of us work there by rotation," she explains, adding, "If I work for four hours daily, I can make Rs 2,400 in a month. Presently, I am able to devote just about an hour each day. I started work here two months back and have earned Rs 1,300 so far."
In Kalimath and near Chandrapuri, women have been identified for production of sweaters and other woollen items created on manual knitting machines.
Gita Bisht, 33, of Chandrapuri, widowed in 2013, sees her knitting machine as the means to a better life someday.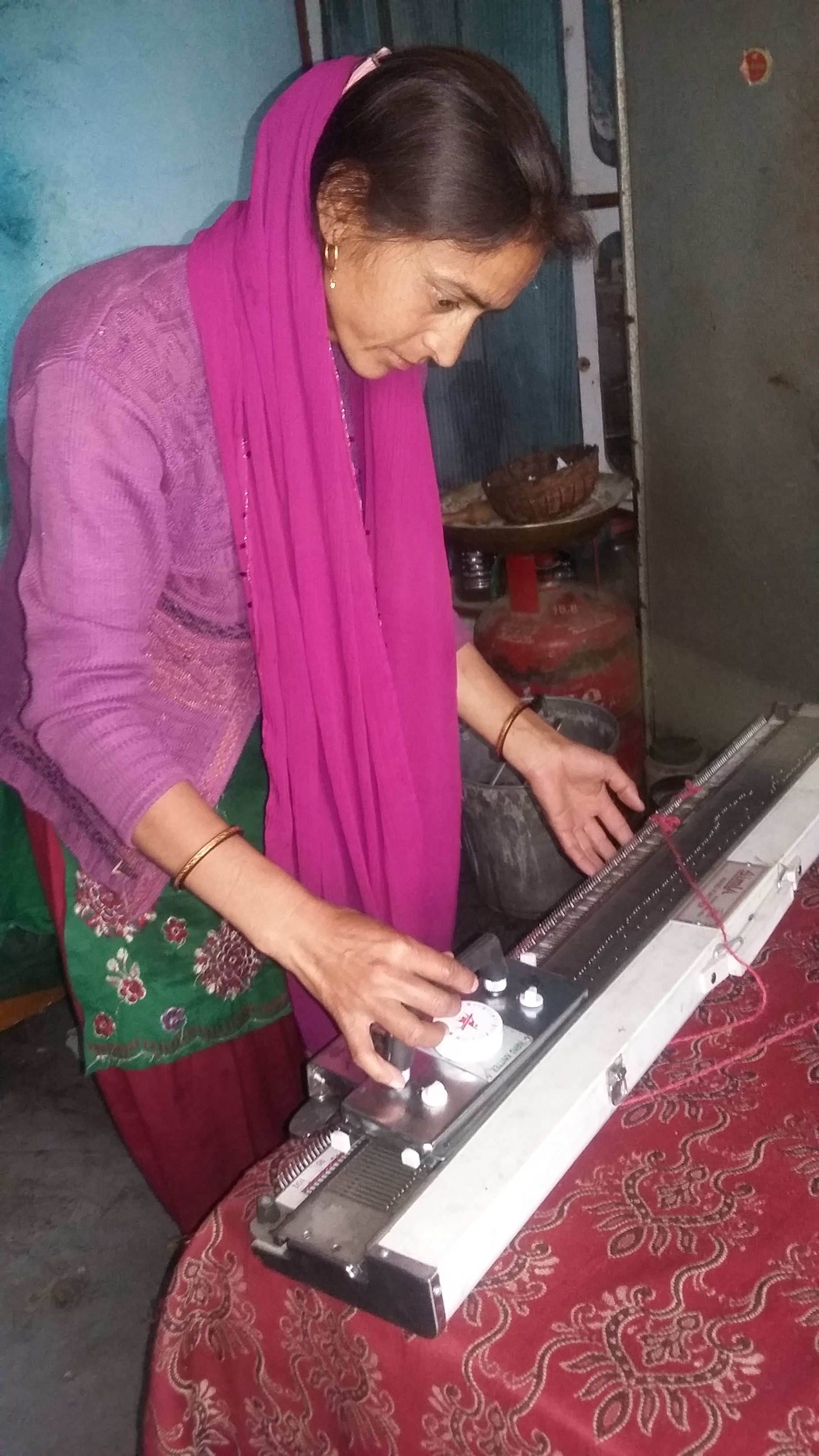 "I got the machine last year. It cost Rs 3,800 of which I contributed Rs 1,200; the difference was paid by Himmotthan. My business is slowly picking up. I have two orders for making sweaters for which I am charging Rs 1,000 per sweater," she informs.
Another master knitter Dhuma Devi, 41, spends her days taking care of her household and making beautiful sweaters. Her skilful fingers can complete a sweater in two to three days.
"I got my machine about a year back and took a ten-day training course during which I learnt to make different designs. I have made 16 sweaters so far and with my earnings I have extended my house from a single room to two rooms and a kitchen," she says proudly.
Although she is extremely tied up with work all day, there are times – usually when she sits down to knit – that she remembers her deceased husband. "He had a mule and would ferry pilgrims to the Kedarnath shrine," she says.
It has taken her a long time to overcome the sense of sadness, anxiety and apprehension that came with his untimely death.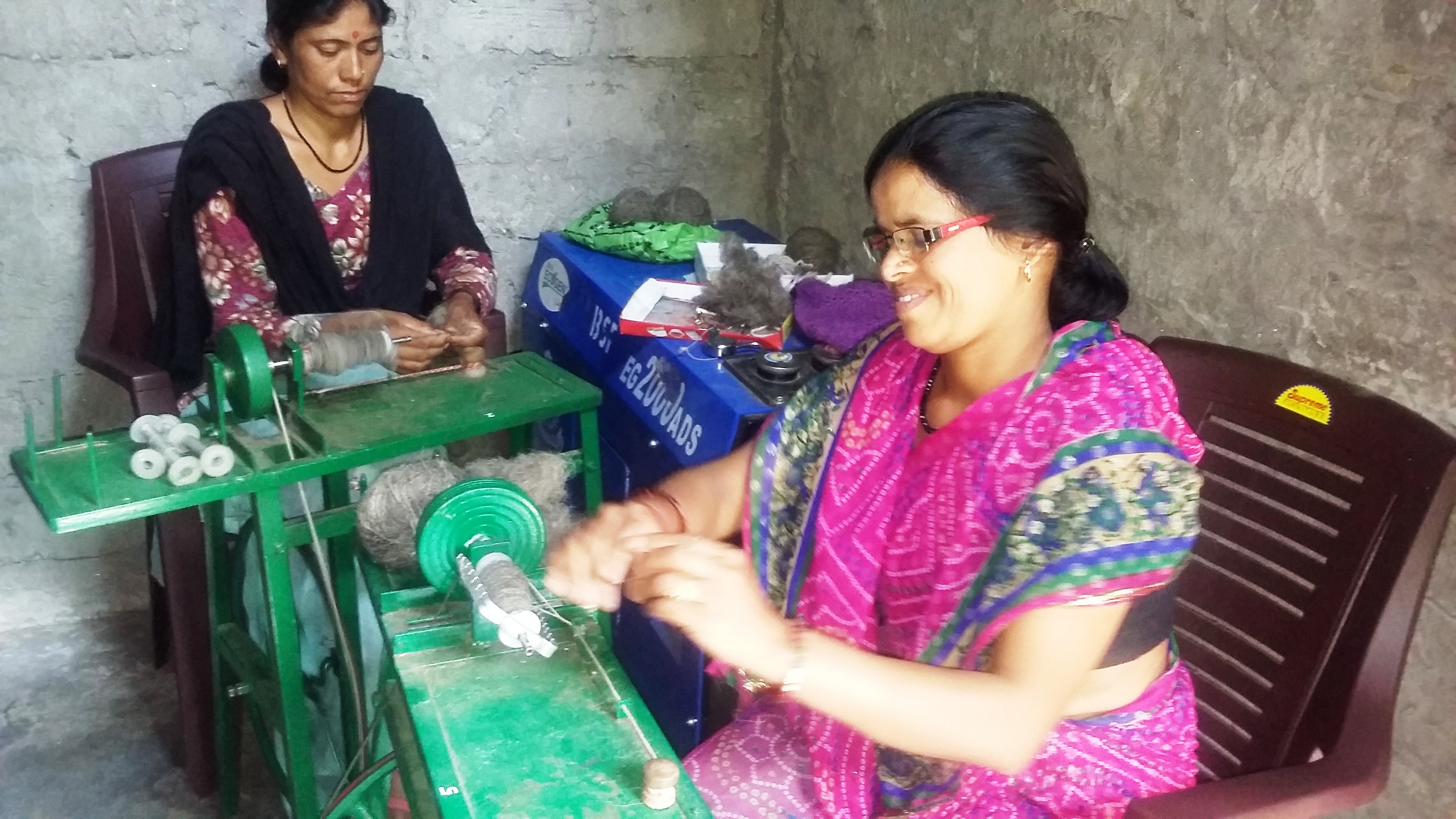 According to figures compiled by Himmotthan, the 2013 floods destroyed 4,200 villages. In the worst affected settlements, 20 to 30% of homes were wiped out and financial losses with respect to livestock, agricultural land and crops came to an estimated Rs 1.6 billion.
"In light of this dismal situation we decided to work closely with the community and assist them in creating and strengthening community institutions as well as provide them with adequate skilling options to enable them to transform into entrepreneurs. Apart from that we are trying to give a boost to livestock production as well as aggressively promote their spices, vegetables, pulses and aromatic herb-based enterprises," reveals Dr. Malavika Chauhan, Development Manager at Tata Trusts.
Incidentally, enhancing livestock production and setting up of livestock-based enterprises is one of the key components of the intervention because "we wanted to link up the impacted families with livelihood options that they are most comfortable with".
Vimla Devi, 30, of Kalimath, who lost both her shop and home in the catastrophe, has received a cow and a cowshed; the latter was constructed with 10% of the cost borne by the family.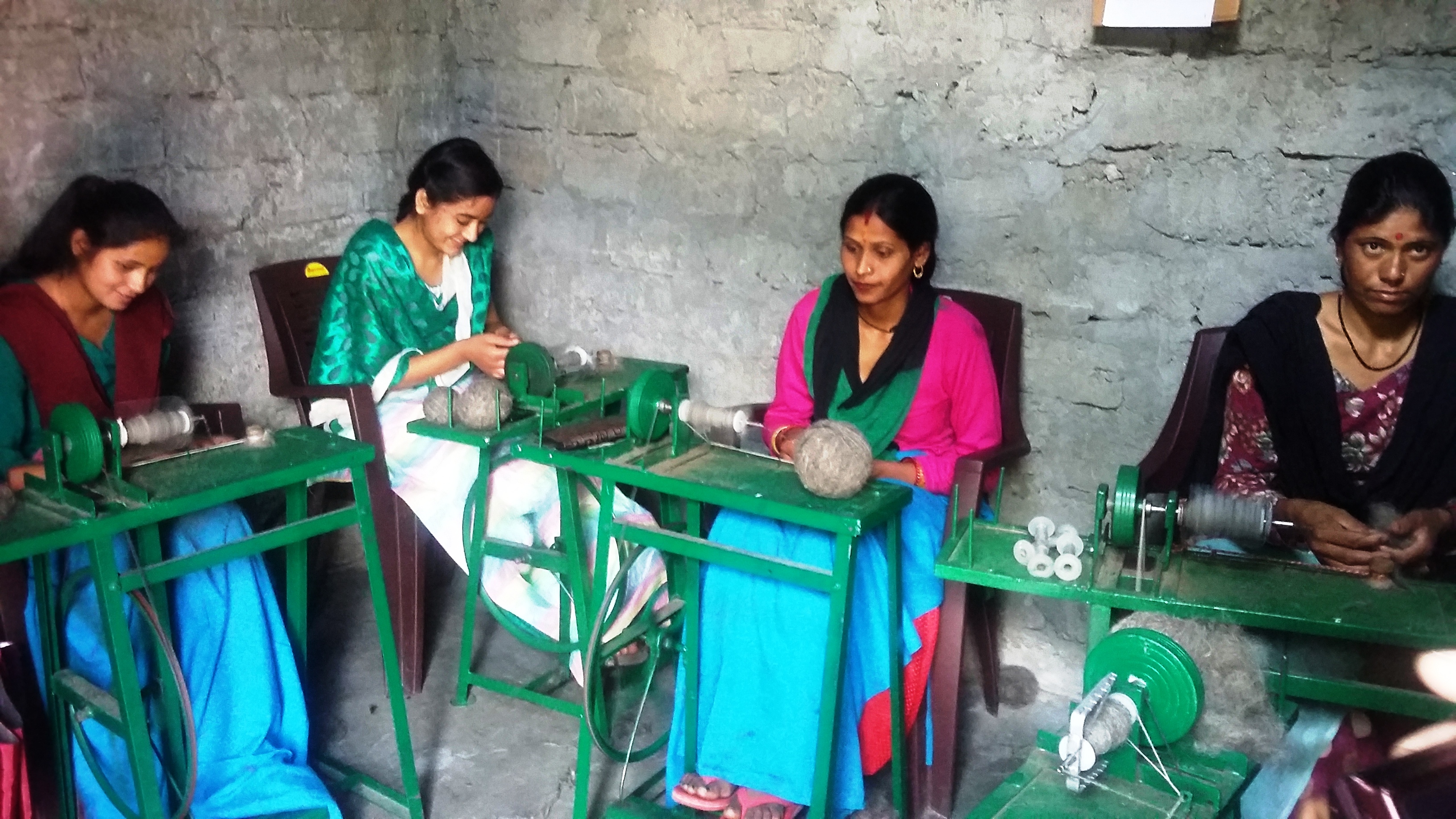 "The bridge which connects our shop to our home was destroyed in the floods. We have repaired our structures but the bridge is still under reconstruction. Since the distance to our house would only take five minutes from the bridge we have been facing a lot of hardship, as the alternate route takes over one hour," she says, adding, "The loss of our shop that sold puja items was a huge blow. Had it not been for our cow we would be facing deep financial problems. She gives about three litres of milk a day, though the yield largely depends on the quality of the fodder I can give her. In the last seven months my net earnings from the sale of milk has been Rs 15,600."
The ambitious dairy farmer, who presently feeds her cow dry grass, is hopeful that with the setting up of the cattle feed unit in the area – part of Himmotthan's work here – the daily yield will improve allowing her to expand her work, "My Jersey cow is going to have a calf soon. I am going to extend my cowshed and purchase another cow."
Once overcome with grief, Sunita, Vijaya, Gita, Dhuma, Vimla, among the thousands of gutsy hill women who saw their entire world being obliterated by the raging waters of the Ganges, are finally getting back on their feet.
Like this story? Have something to share? Email: contact@thebetterindia.com, or join us on Facebook and Twitter (@thebetterindia). To get positive news on WhatsApp, just send 'Start' to 090 2900 3600 via WhatsApp.
About the author:
Written by Nitin Jugran Bahuguna
for
Women's Feature Service
(WFS) and republished here in arrangement with WFS.
We bring stories straight from the heart of India, to inspire millions and create a wave of impact. Our positive movement is growing bigger everyday, and we would love for you to join it.
Please contribute whatever you can, every little penny helps our team in bringing you more stories that support dreams and spread hope.