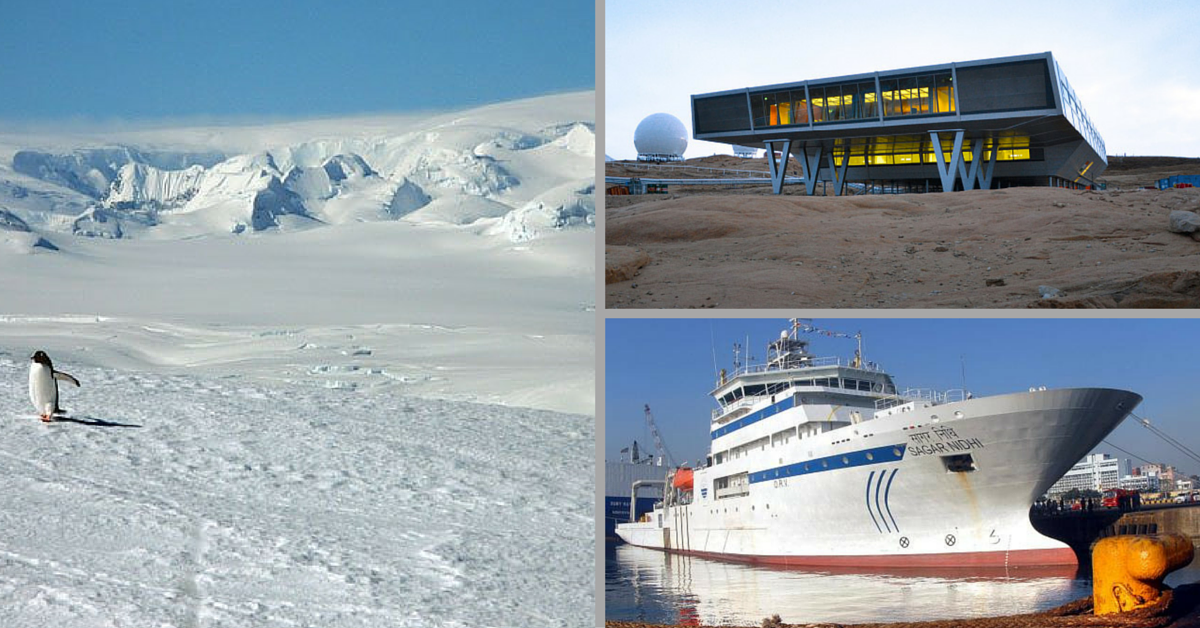 The Indian Antarctic Mission and its landmark southern sojourn had many firsts and proud moments for the nation.
Antarctica comes from the Greek word "antarktike," which literally means "opposite to the north." Almost 98% of Antarctica is covered by ice and the continent has the cleanest air in the world. Politically, Antarctica's status remains neutral, and it is regulated by the 1959 Antarctic Treaty, which established Antarctica as a region of peace and cooperation.
The treaty applies to all the land and ice shelves south of 60°S Latitude (almost 10% of the Earth) and now has more than 45 signatory nations that meet annually to discuss and decide activities in Antarctica.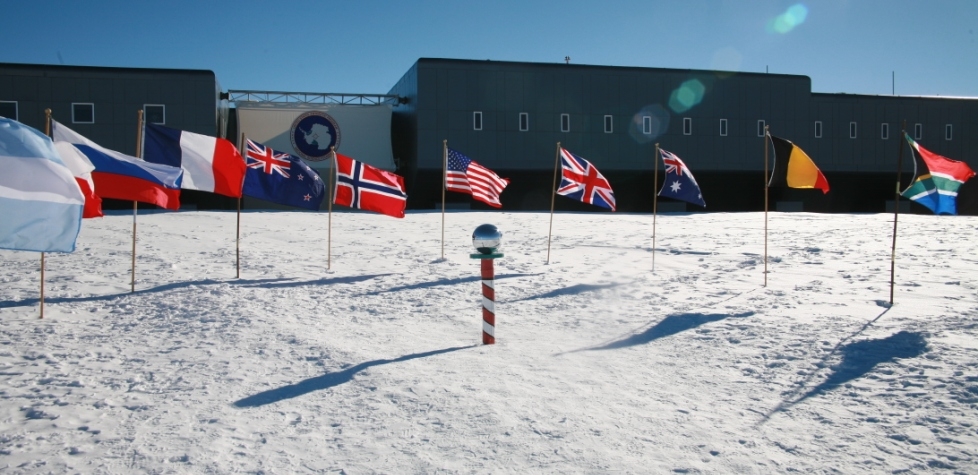 The unique geological conditions of this southernmost point on Earth make it a much-coveted place for research and study. Antarctica also plays a vital role in the global oceanic and climatic systems. Due to the climatic extremes and isolation, Antarctica is easily one of the most untouched regions on earth. This makes it extremely valuable for all types of scientific research, but especially research involving climate change.
Many countries have set up research stations here to study the climate, weather, geology, and wildlife of this unique region.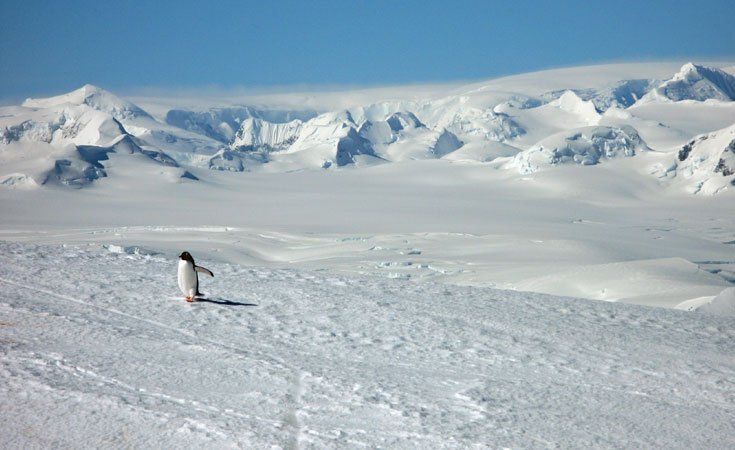 India is one such country that is studying Antarctica through 'ice cores' retrieved by drilling holes into the vast ice-sheets of the coldest, driest and windiest continent on the planet. Antarctica holds scientific interest for Indian research projects due to a number of reasons – to study the origin and eco-history of continents, climate change, meteorology and molecular biodiversity of the region. Indian scientists have discovered 20 new microbes in the Antarctic and published over 300 research publications based on Antarctic studies.
The Indian Antarctic Programme is a multi-disciplinary, multi-institutional programme under the control of the National Centre for Antarctic and Ocean Research, Ministry of Earth Sciences, Government of India. Under the programme, atmospheric, biological, earth, chemical, and medical sciences are studied by India, which has carried out 35 scientific expeditions to the Antarctic till now.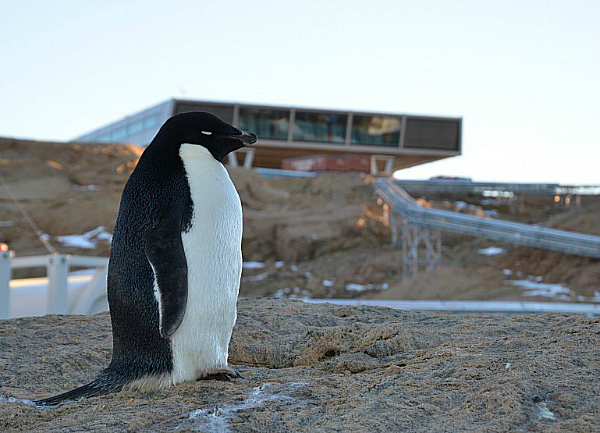 The programme was initiated in 1981 with the first Indian expedition to Antarctica, a huge geo-political achievement. Dr. S Z Qasim, Secretary of Department of Environment and former Director of NIO was selected as the leader of the 21-member team.
The expedition left Goa on December 6, 1981, on board MV Polar Circle, a chartered ship from Norway. They landed in Antarctica on January 9, 1982 and returned to Goa on February 21, 1982, thus marking the end of their 77-day expedition.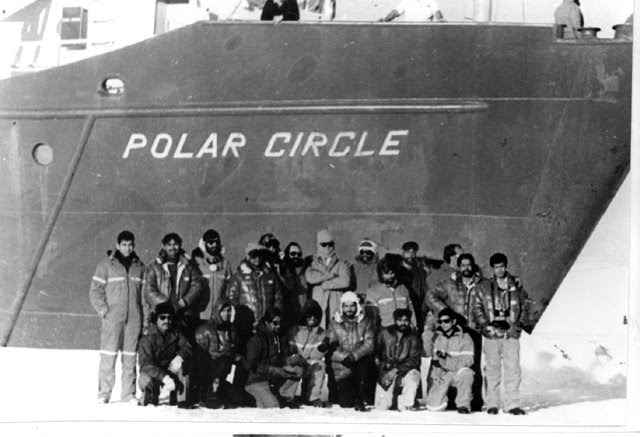 Dakshin Gangotri was the first Indian scientific research base station established in Antarctica, as a part of the Indian Antarctic Program. Located at a distance of 2,500 kilometres from the South Pole, it was established during the third Indian expedition to Antarctica in 1983/84. This was the first time an Indian team spent a winter in Antarctica to carry out scientific work.
Dakshin Gangotri was built in eight weeks by an 81-member team, with the construction completed in January 1984 with help from the Indian army. January 26, 1984, India's Republic Day, was celebrated at the station along with Soviet and East German scientists.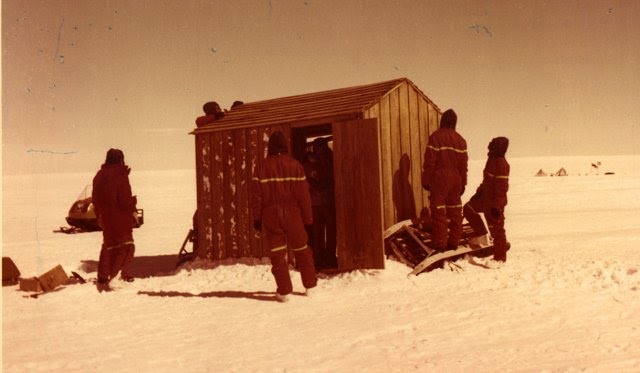 Maitri is India's second permanent research station in Antarctica. It was built and finished in 1989, shortly before the first station Dakshin Gangotri was buried in ice and abandoned in 1990/91. Maitri is situated on the rocky mountainous region called Schirmacher Oasis. India also built a freshwater lake around Maitri known as Lake Priyadarshini.  The research station is only 5 km away from the Russian Novolazarevskaya Station and is equipped to carry out research in various disciplines, such as biology, earth sciences, glaciology, atmospheric sciences, meteorology, cold region engineering, communication, human physiology, and medicine.
Maitri is the gateway for Indian scientists to venture into interior Antarctic mountains and has been hosting summer and winter research teams every year since 1988/89.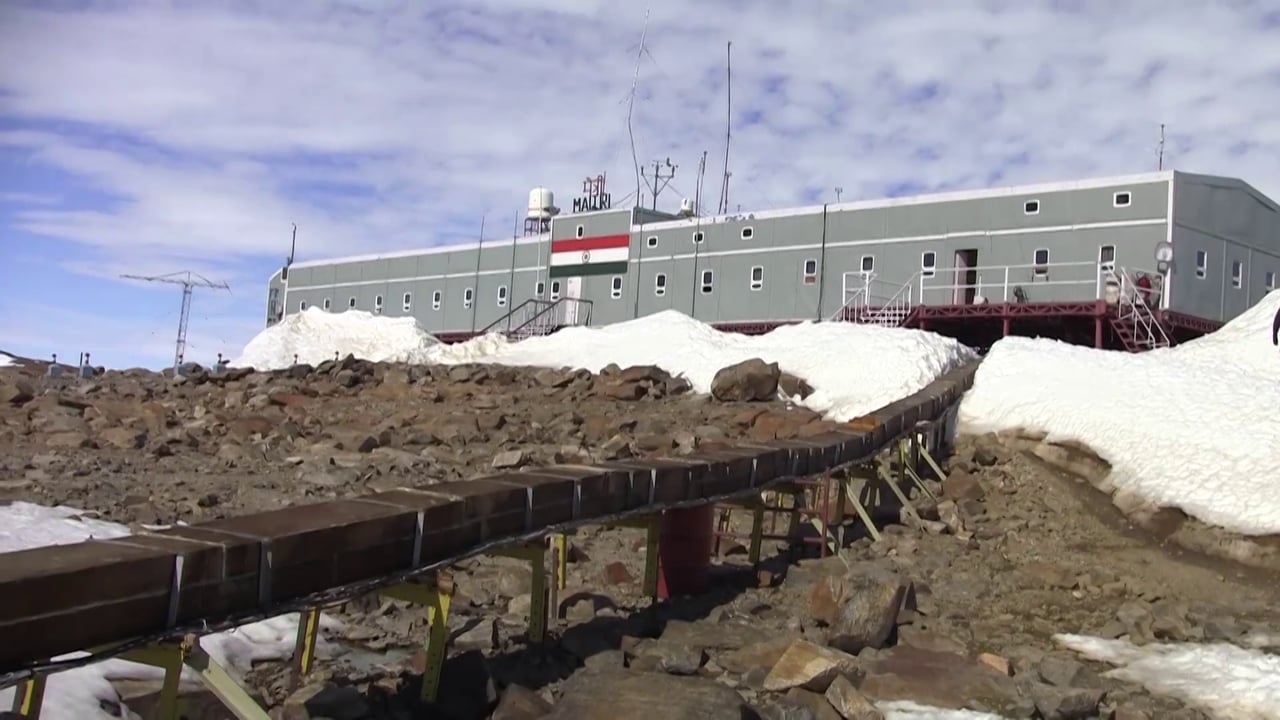 Bharti, India's latest research station operation since 2012, has been constructed using 134 recycled shipping containers, to help researchers work in safety despite the harsh weather. It is India's first committed research facility and is located about 3000 km east of Maitri. Research on tectonics, oceanography and geological structures, with focus on understanding the phenomenon of continental breakup, is undertaken here. Additionally, it also facilitates research to refine the current understanding of the Indian subcontinent's geological history (India and Antarctica were once part of the southern part of the supercontinent Pangaea, called Gondwanaland, and their coastlines have a shared history).
Here is the cover of a letter sent from Bharti Research Station to India, posted through Australia's Davis Research Station, on March 13, 2012.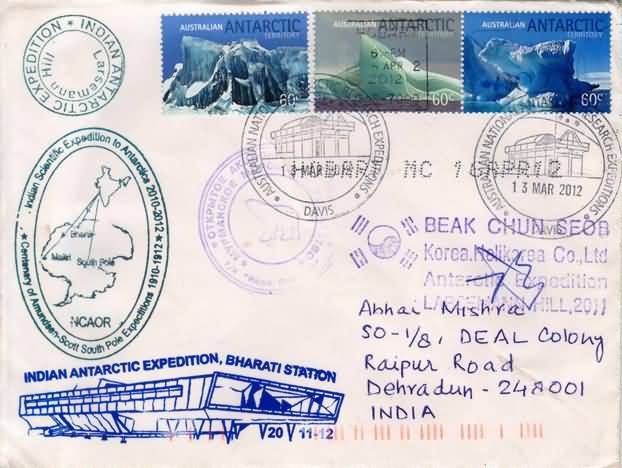 Bharti made India an elite member of the club of nine nations that have multiple stations in the region. The compact yet comfortable research station can accommodate 25 scientists, saving them from the outdoors where temperatures range from -89 degrees Celsius in winter to -25 degrees Celsius in summer.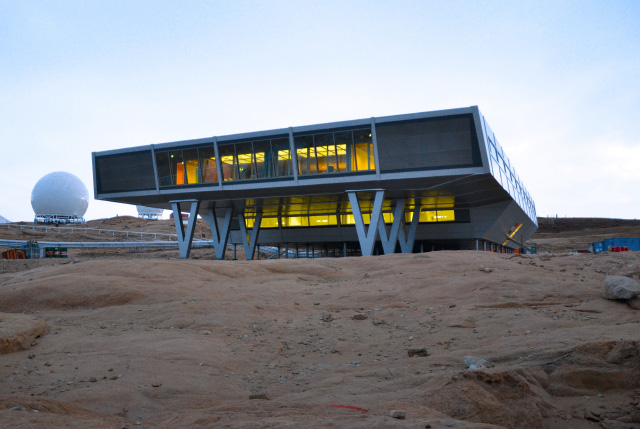 Made from prefabricated shipping containers from Germany, it lets scientists focus on their research, no matter what the weather outside.
In line with the Antarctic Treaty System, Bharati can be completely disassembled and removed without leaving even a brick behind. It is set up on stilts to prevent snow drift from building up and locking in the scientists.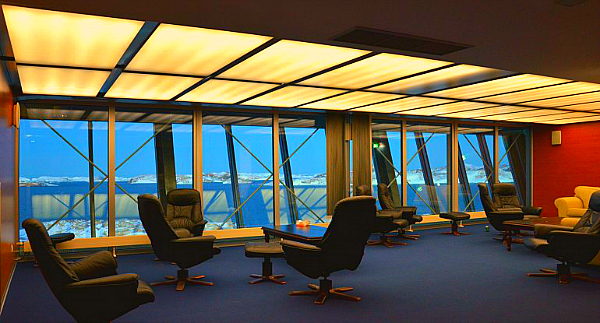 In 2008, India commissioned the Sagar Nidhi, the pride of the National Institute of Ocean Technology (NIOT), for research. An ice class vessel, it can cut through thin ice of 40 cm depth and is the first Indian vessel to navigate Antarctic waters. The ship is the first of its kind in the country and has been used several times for the launch and retrieval of remotely operable vehicle (ROV) and the deep-sea nodule mining system, as well as for tsunami studies.
The ORV Sagar Nidhi is the first of its kind in the country and has been used several times for the launch and retrieval of remotely operable vehicle (ROV) and the deep-sea nodule mining system, as well as for tsunami studies.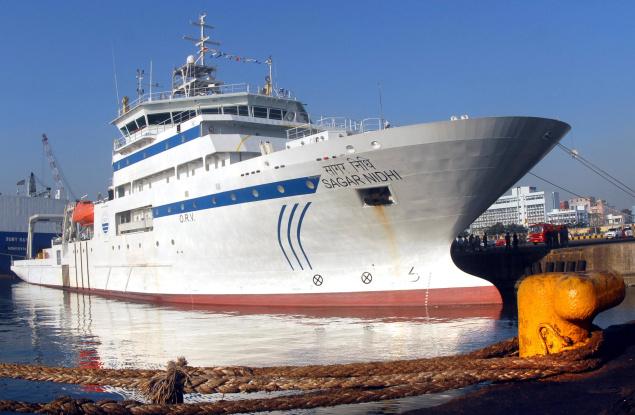 Years after she first set foot on Antarctica, the celebrated geologist Sudipta Sengupta– one of the first Indian women to visit Earth's southernmost continent in 1983 – described her experience on the 'continent of science' as a once-in-a-lifetime chance, highlighting how easy communication from the stations to any part of the world had become in the 21st century.
Geologist Sudipta Sengupta and marine biologist Aditi Pant were part of the Third Indian Expedition to Antarctica that ran from Dec 3, 1983, to March 25, 1984.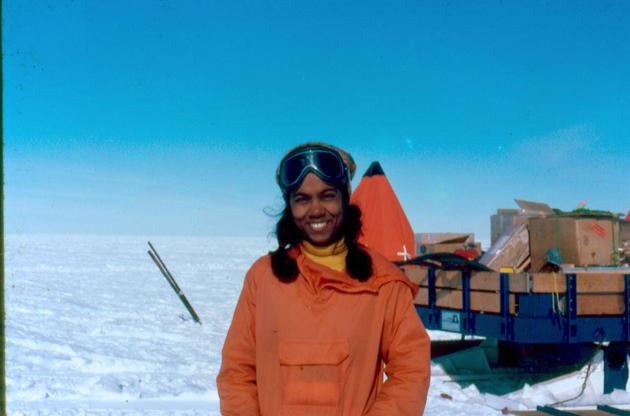 Recounting her experience on the frozen continent to The Hindu, Sengupta said,
"I have been to Antarctica twice. The first time we were there was prior to our stations being built, hence, we camped out in the ice for nearly two months. It was quite hard, especially when braving the winds. We took some packet foods that we would heat on a gas stove using a pressure cooker or pan and eat it. It was a unique experience. Life was hard but simple. I enjoyed working along with other scientists. Though work was our only focus, when we worked together we always had fun joking and laughing. The second time I was there, we stayed at our station. This time around too we stayed for two months. And it was a lot easier as we stayed in the research station. We had frozen food which we could cook."
Here's a video that gives a small glimpse of the 2012 joint expedition between the Field Museum, the Geological Survey of India, the Russian Antarctic Expedition, and the SETI Institute. With this video, you can take a flight to the "frozen continent" aboard a Russian cargo plane, then tour Maitri Station and find out what it's like to live and work in Antarctica during a scientific expedition.
Like this story? Or have something to share? Write to us: contact@thebetterindia.com, or connect with us on Facebook and Twitter (@thebetterindia).
We bring stories straight from the heart of India, to inspire millions and create a wave of impact. Our positive movement is growing bigger everyday, and we would love for you to join it.
Please contribute whatever you can, every little penny helps our team in bringing you more stories that support dreams and spread hope.
Tell Us More