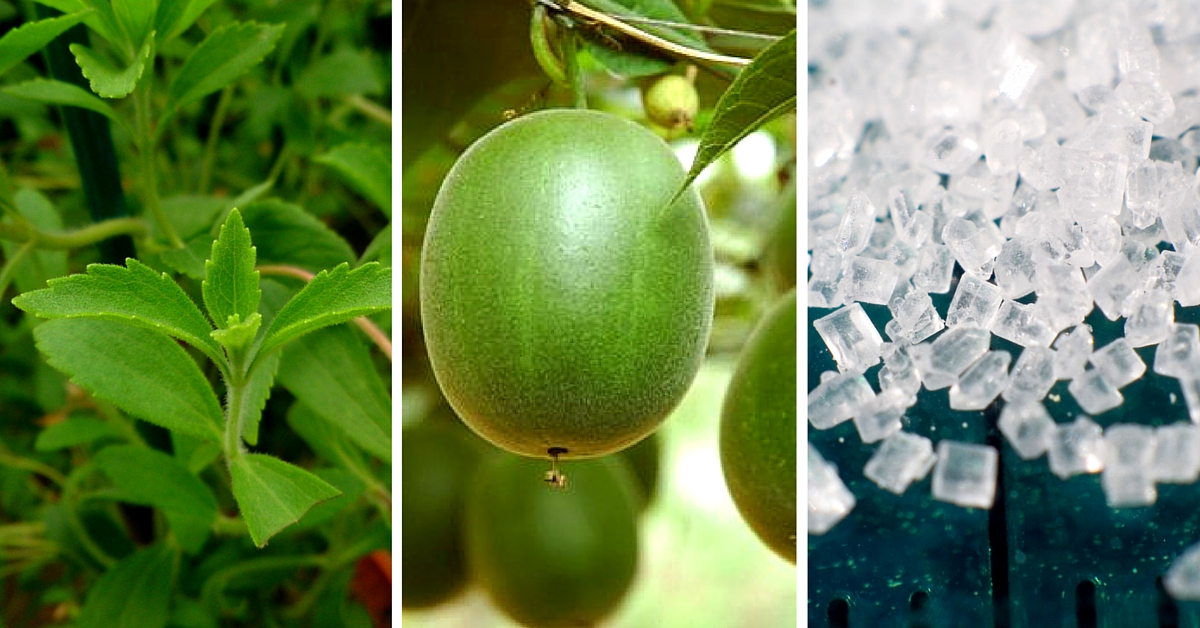 Natural sweeteners have been gaining popularity as sugar substitutes in India. Monk fruit, a healthy substitute that is also safe for diabetics, may soon be available in India.
India is the second largest producer of sugar in the world and the largest consumer. Natural sweeteners, however, have been gaining popularity as a substitute to combat the ill-effects of sugar. Stevia and monk fruit are considered safe for diabetics. In fact, monk fruit could even prove to be beneficial as a sugar substitute.
Sweets are an integral part of Indian food culture – just the number and sheer variety available across the country are truly stunning. Unfortunately, that also means we have to deal with the ill-effects of excess sugar consumption.
Even if we avoid adding spoonfuls of sugar to our daily diet, we unwittingly consume it through products such as cold drinks, breakfast cereals, alcohol and chocolates. Processed foods also contain significant amounts of hidden sugar. They are loaded with calories and have no vitamins or mineral value.
According to a 2014 study, India is the second largest producer of sugar, after Brazil, and the world's largest consumer. It is also home to a high population of diabetics – 65.1 million people, according to the International Diabetes Federation.
Replacing sugar with artificial sweeteners could be dangerous.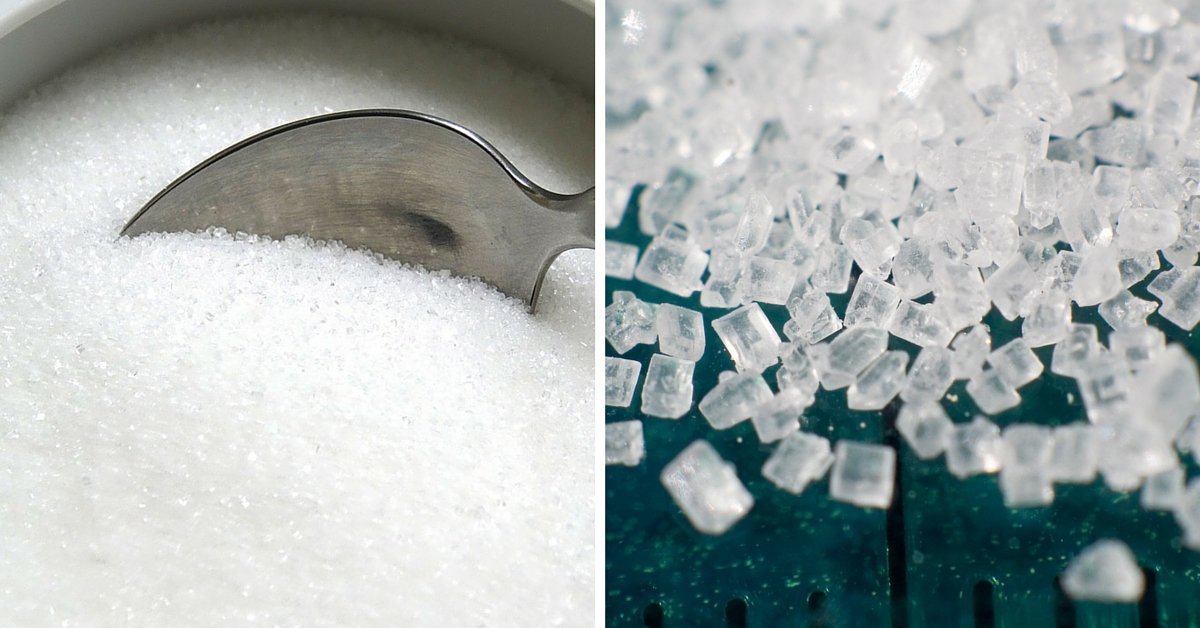 Source: Pixabay.com, Wikimedia Commons
For instance, according to this TOI article, Aspartame, found in diet colas and cereals advertised to be sugar-free, has 92 side effects, not limited to palpitations, weight gain and depression. Aspartame is unstable at high temperatures and breaks down to leave behind toxic substances. Sucralose is another sugar substitute that is notorious for causing diarrhoea and stomach cramps.
Could natural sweeteners then be the final solution?
Natural sweeteners have been gaining popularity as healthy, low-cal substitutes for sugar. Jaggery and organic honey have been used as sugar substitutes long before the advent of processed food in India. But jaggery comes from the same source as sugar – and isn't advisable for diabetics. Unless the honey that you consume is organic, it might contain artificial sweeteners.
Stevia, a natural sweetener used in South America for more than a hundred years, has been one of the major global players as a natural substitute for sugar.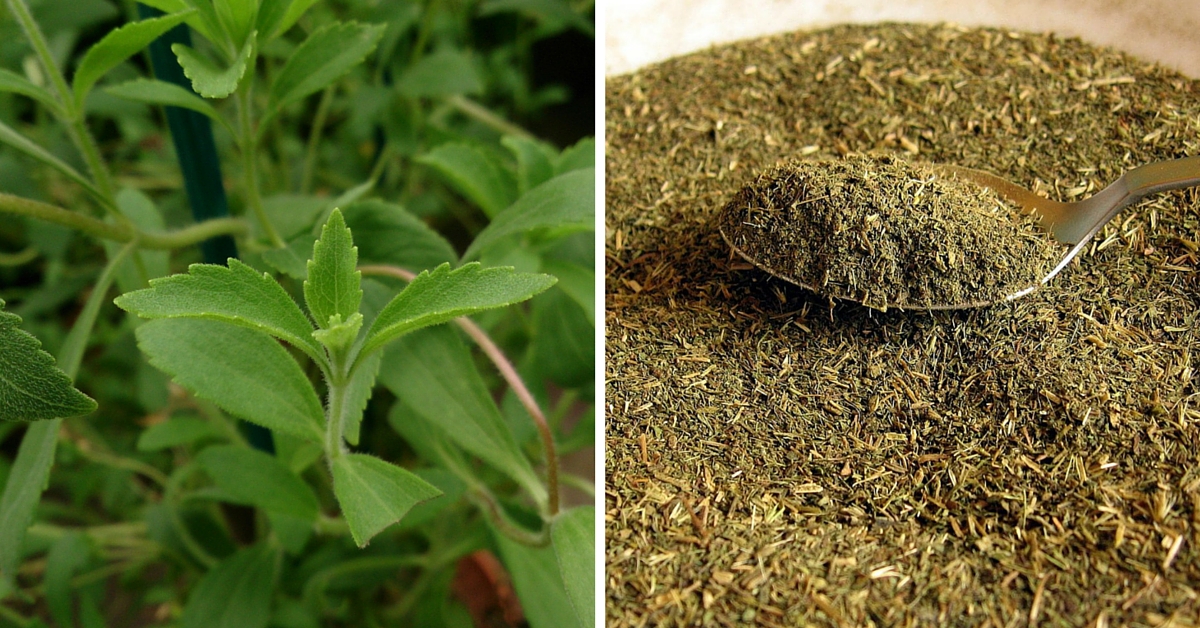 Source: Wikimedia Commons
According to current research, it can be safely used by diabetics, since it has no carbs and doesn't affect insulin or blood sugar levels. It has zero calories, and is extracted from the leaves of a plant. But, it is yet to find a foothold in India, having been cleared by the FSSAI only in 2015 after a long battle. It isn't as widely available in India as artificial sweeteners, .
But the one miracle natural sweetener that has been gaining popularity around the world (and might soon come to India) is the monk fruit. It is approved by the Food & Drug Administration (FDA) of the United States, while a New Zealand-based firm continues to be the largest producer and processor of this fruit.
The Magical Melon
The fruit grows mostly in China's forested mountains. It looks like a small green melon. It goes by the name of Siraitia grosvenorii in Latin, luo han guo in China, or, more popularly in English, as the monk fruit.
The fruit is 300 times sweeter than sugar and, with absolutely no calories at all, is another natural sweetener that can be used safely by diabetics.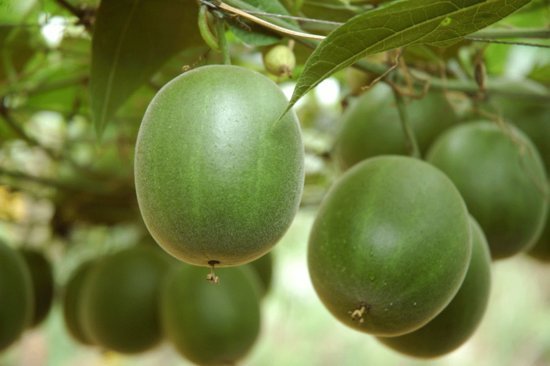 Source: Wikimedia Commons
Monk fruit received global attention only in the 1980. And yet, it hasn't touched Indian soil till now, for reasons unknown. However, that's set to change, thanks to Muhammed Majeed, founder of a nutraceuticals company in India called Sami Labs.
For the past five years, Majeed has been trying different ways to develop monk fruit as a natural sweetener for the Indian market.
P&G had patented a process to eliminate compounds that were considered useless for human use and then convert the concentrated extract into a sweetener. According to Majeed, the patent, acquired in 1995, has now expired. "I can get the seeds out of China but I need land. I'm working with a major group to get a 5,000-acre plantation," he said to Economic Times.
Majeed, who has tried to cultivate scientific interest in Ayurveda in the US, already grows about 6000 acres of medicinal plants through contract farming in India. He plans to begin monk fruit cultivation in India specifically to provide an alternative sweetener for diabetics. "The monk fruit extract will be sold globally but my priority will be India because we are No. 2 in diabetes," he said, adding, "If we have one enemy now, that's fructose. In processed foods, 5-20% fructose is added, and it can cause Type II diabetes and cardiovascular disorders. People should use other natural sugars."
The Science: From Fruit to Sweetener
Source: Wikimedia Commons
Monk fruit contains Mogroside, the extract of which is 300 times sweeter than sugar cane, which is stable and non-fermentable. What's more, it contains great amounts of amino acids, fructose, minerals, and vitamins. The sweetness remains intact, even if it is used in beverages, cooked or baked food. In China, it is even used as a remedy for colds, coughs, sore throats, and gastrointestinal disorders, while also doubling up as a blood purifier.
According to Chinese tradition, the monk fruit is dried and sold in herbal shops. It isn't consumed raw, and it isn't stored as is, because it tends to have a rotten taste when it ferments. But it can be added to warm water to make tea or used as a sweetener in a crude form.
However, P&G developed a method which got rid of its unnecessary flavours and retained just the sweetening core. After the shell seeds are removed, a concentrated puree is formed from the pulp. This puree is then acidified slightly to avoid thickening, and to enhance its flavours. It is then treated naturally to remove the off-flavour agents.
However, it should only be a short while before Indians too can benefit from this fruit, if people like Majeed have their way.
Like this story? Or have something to share? Write to us: contact@thebetterindia.com, or connect with us on Facebook and Twitter (@thebetterindia).