This village woman walks on a kuchcha road everyday to fetch water. She then comes back home to cook on a mud chulha, with no electricity in the house. You can help her.
"My name is Shantabai Madho Mirase," she says. "I came to Pimpaldhara village 10 years ago with a few other neighbours, because our husbands wanted to live close to their farms. Earlier, we lived 3 km away from the farms and they often got late getting back home. They had to walk through a dense forest full of wild animals to reach home."
Now, Shantabai's day starts at 5 am.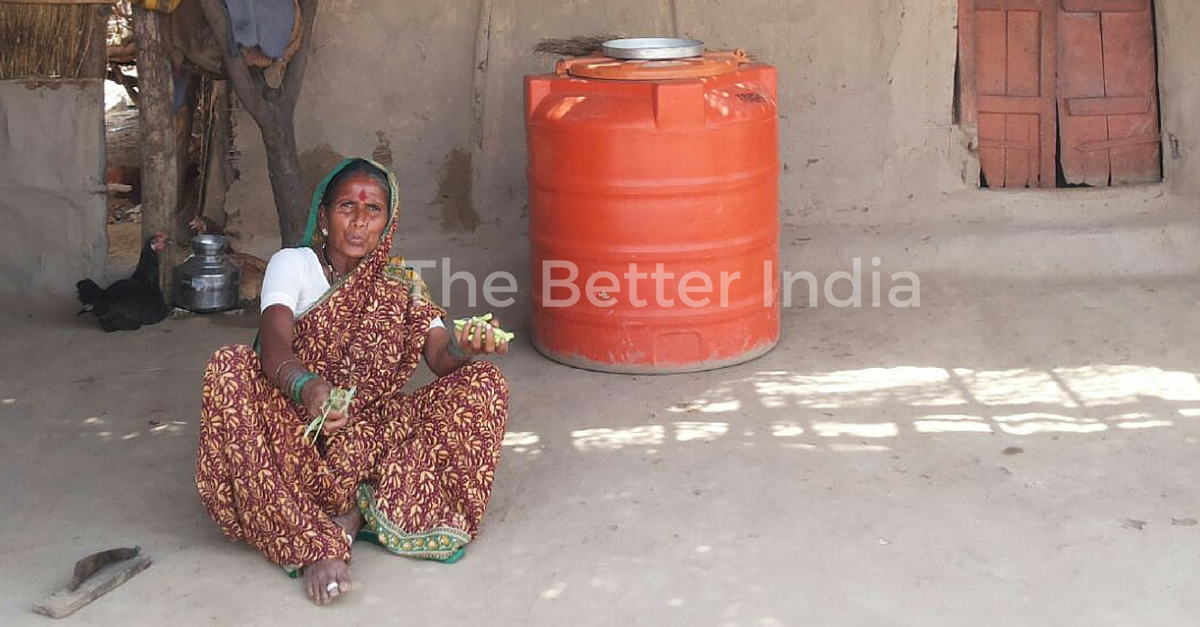 The first thing she does is get water for drinking and cleaning. Then she cleans the house, washes clothes and cooks for the family. After this, the family leaves for the farm.
"I join my husband and son at the farm too; we can't afford labourers so everyone has to work," she says.
She shares her woes about the water problems in the village.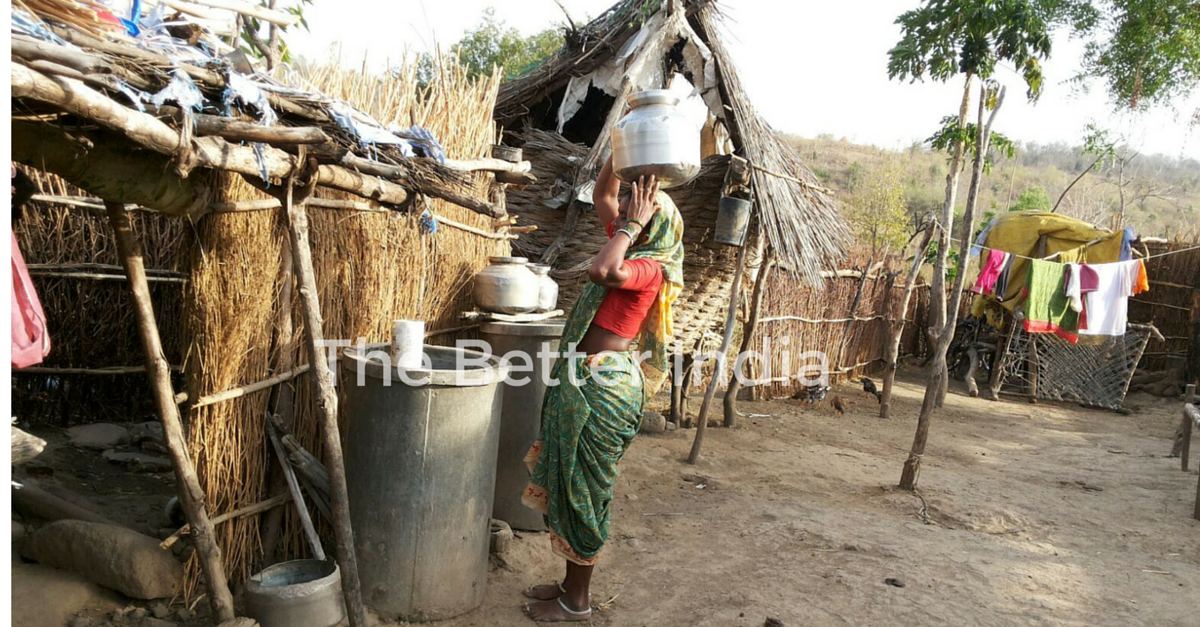 "Only two farms have wells in this village. But those farm owners are good people. One of them gives us water for daily use and the other one for farming. But during the last few years it hasn't rained so the wells are drying up now. Some days I have to go get water twice.  But recently, some 10-15 people came and installed a hand pump here. So now, even kids can get water if needed. The hand pump is so much easier to operate. Have you seen it? You just have to pull the handle down and so much water comes out," she says happily.
However, the village still does not have electricity, which makes life difficult after sunset.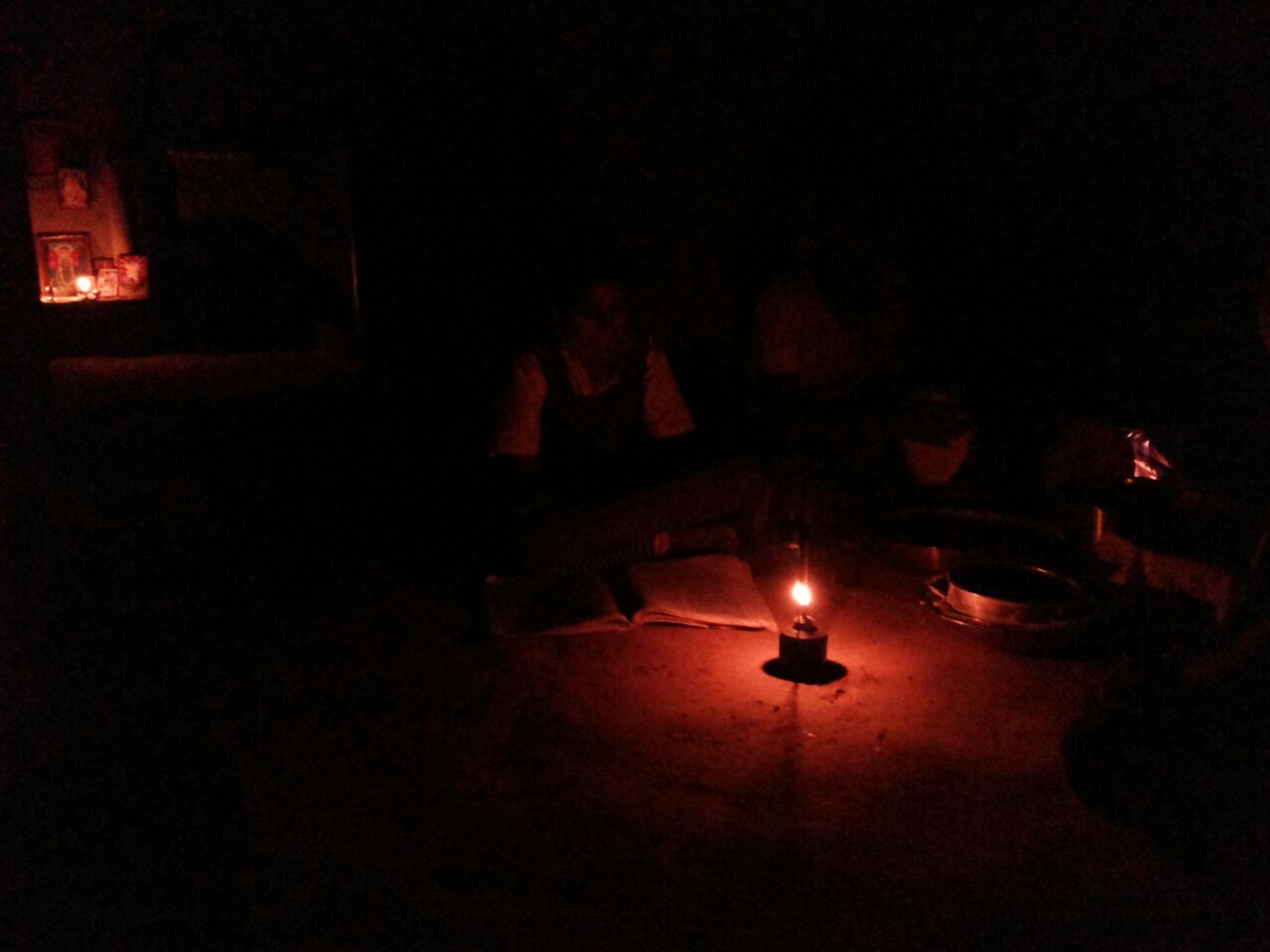 "No light, no current in our village! It's fine until daylight is there. After that we need to light up the kerosene lanterns. They consume over 1 litre of kerosene every month. Kerosene is so expensive these days," she says in a worried tone.
How does she cook? Shantabai tells us about the mud chulhas for which she has to gather wood every day.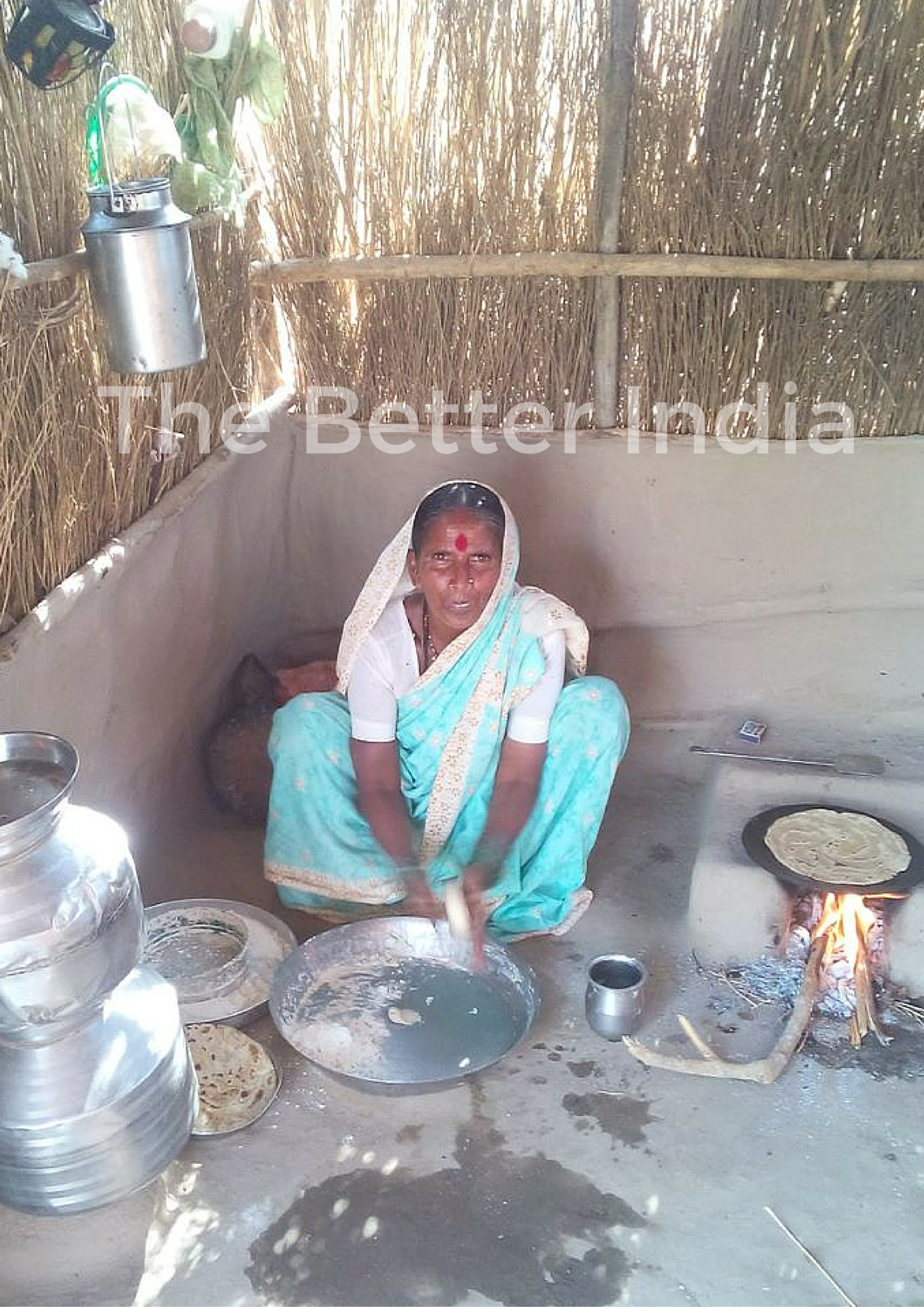 "I have heard about gas stoves but don't know how they work. It is difficult to cook on the wood stove but I am used to the smoke now," she says.
The temperature was 45 degrees Celsius in Pimpaldhara when we had this conversation with Shantabai. The villagers obviously had no electric fans.
"Yes, it is hot but we get so tired at the end of the day that we fall asleep as soon as we lie down," she sighed.
Please donate generously to help these villagers get some basic amenities that we take for granted in the cities. A part of your donation will be used to buy solar lights and solar stoves for them.
---
You can help by donating to Shivprabha's Fundraiser
Unable to view the above button? Click here to donate
---
Like this story? Or have something to share? Write to us:contact@thebetterindia.com, or connect with us on Facebook and Twitter (@thebetterindia).