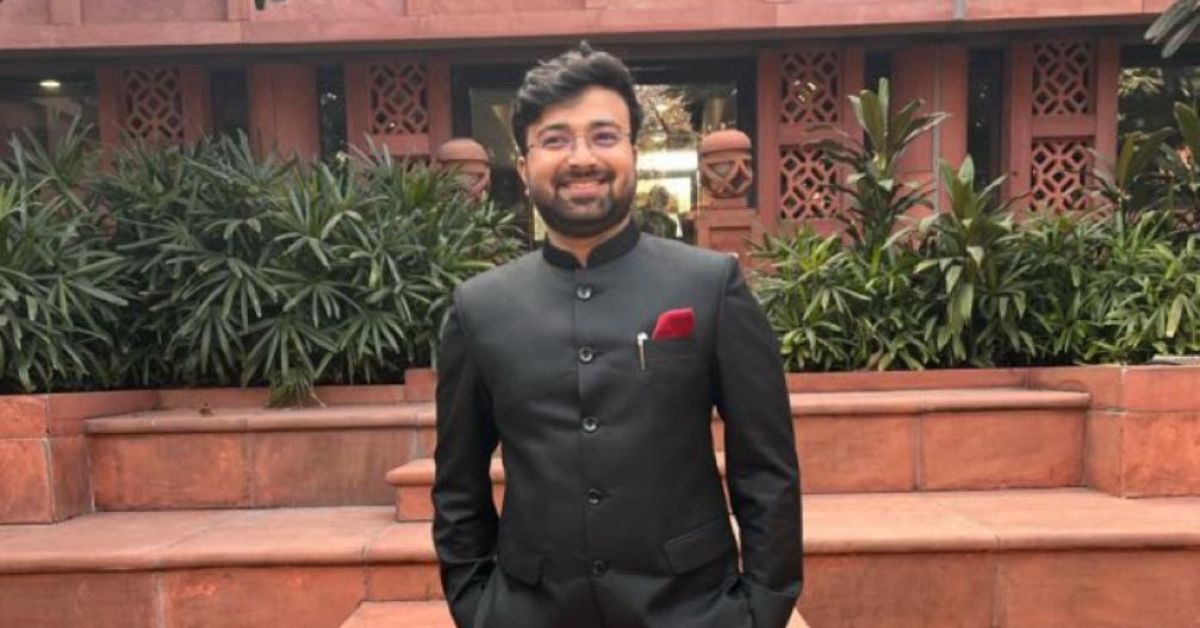 Agra's Pawan Gupta cleared the UPSC Indian Forest Service (IFS) examination in 2022 after five unsuccessful attempts. He shares tips from his preparation journey and what worked for him in his sixth attempt.
After repeated failures for seven years, Pawan Gupta was able to clear the Union Public Service Commission (UPSC) Indian Forest Service (IFS) examination 2022 with an All India Rank (AIR) of 90. Determination and patience kept him motivated even after five unsuccessful attempts.
In conversation with The Better India, the Agra resident says, "The only motivation throughout these years was that I wanted to be part of a service where my work could improve people's lives on a large scale."
"I have seen how officers have the power to bring change in people's lives — be it in education, transport or infrastructure. There were times when I was extremely demotivated. But I did not let the negativity of my failures dampen my enthusiasm to work towards the goal of positively impacting my country," he adds.
He began preparing for the UPSC in 2015. However, it wasn't until 2022 that he successfully passed the exam. Now an IFS officer, Pawan shares his journey and offers advice on avoiding common mistakes during preparation.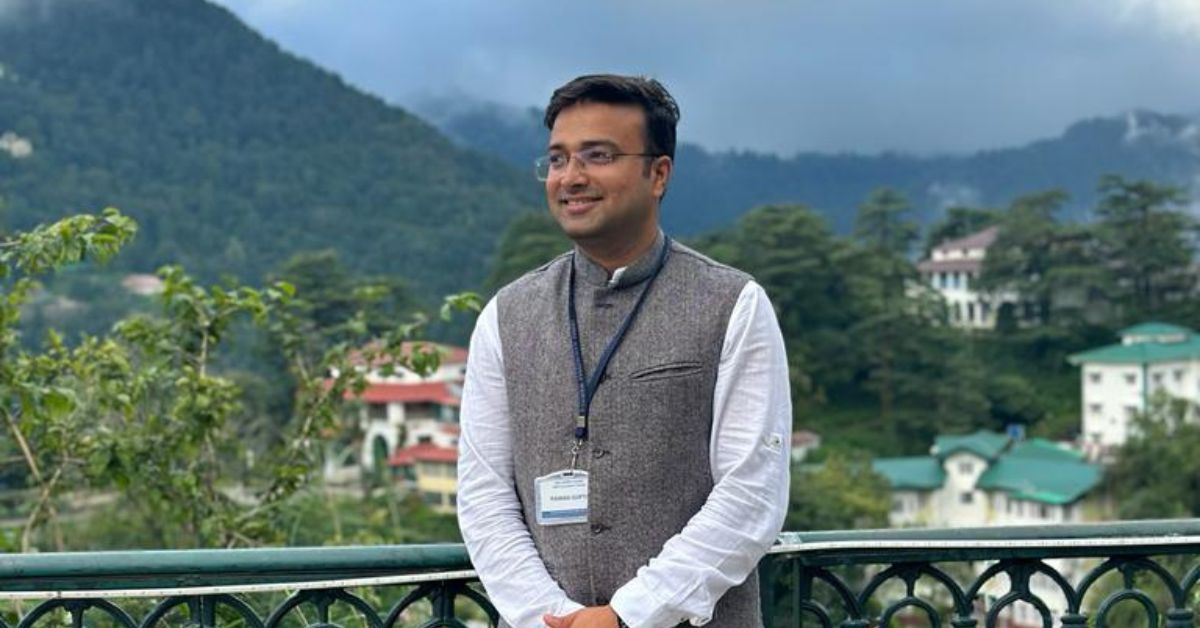 Turning setbacks into strengths
Hailing from a modest business family in Agra, Pawan studied mechanical engineering. While in college at NIT Durgapur, he felt inspired to clear the UPSC exam. However, he decided to work at an automotive manufacturing company to achieve financial independence.
Even while holding a job at the company, he couldn't let go of his dream career. He managed to juggle both — working and attempting the UPSC exam in 2015 and 2016 — but unfortunately, he didn't pass the prelims both years. "I wanted to focus on the exam, so I quit my job after two years," he says.
Pawan tried the exam again in 2017 but didn't make it past the prelims. Then, in 2018, he succeeded in clearing the prelims for both the Civil Services Examination (CSE) and IFS. "Out of the two, I managed to pass only the IFS Mains, but couldn't make it through the interview round," he says.
This time, he took a gap year and appeared in the Indian Engineering Services (IES) exam to get employed again. "I was jobless all these years. It was getting difficult for me to manage expenses, so I thought of taking up a job," shares Pawan, who secured AIR 17 in IES and started working as an assistant work manager at Indian Railways in Kapurthala, Punjab.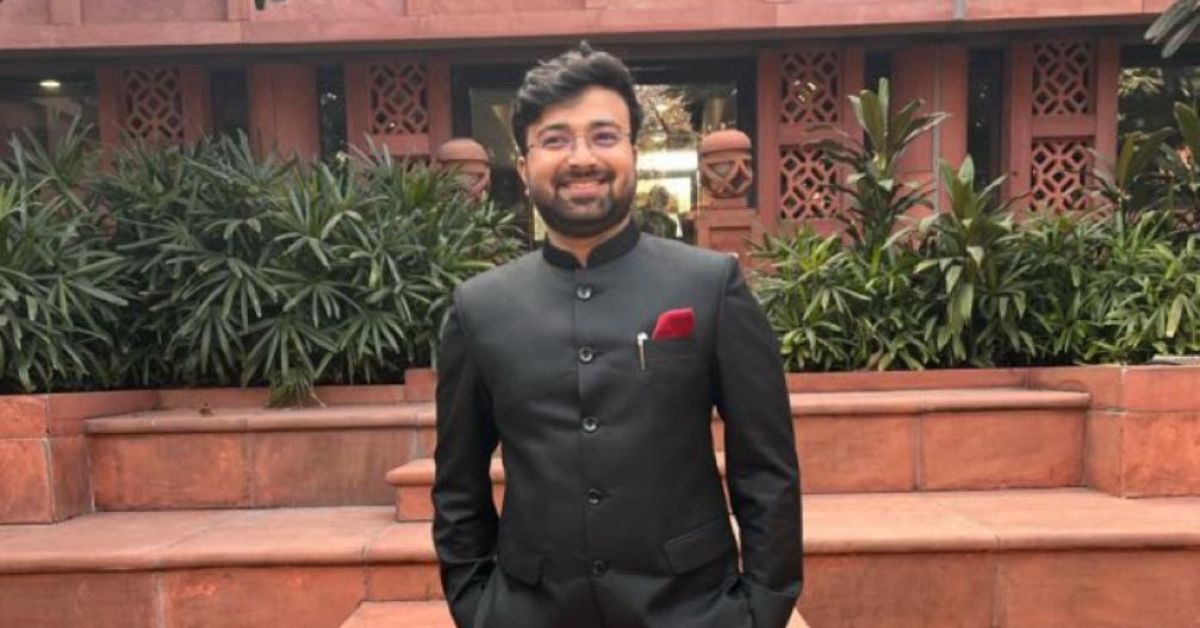 "My repeated failures while attempting the UPSC CSE led me to think that the exam was quite difficult for me and that I might not be able to clear it. But once I cleared IES and got a job again, I regained my confidence. This helped me to focus on my dream job again, but this time with a relaxed state of mind," he says.
In 2020, he worked hard and attempted both the CSE and IFS interviews, but still missed the final list. He skipped the attempt in 2021 due to his IES training. Despite each setback, Pawan kept pushing himself. "Now, I had only one attempt left. I wanted to utilise the period to work on my weaknesses so that my chances of getting selected become high," he says.
Finally, in 2022, Pawan achieved his goal and secured a spot in the IFS with an All India Rank (AIR) of 90.
"I was really happy that I finally passed the exam after all those years. My past errors taught me not to assume anything. Just because you were a top student and did well in college doesn't guarantee success here. The preparation humbles you and strengthens your resolve," he adds.
Currently, he is getting training for the foundational course at the Lal Bahadur Shastri National Academy of Administration (LSBNAA), Mussoorie.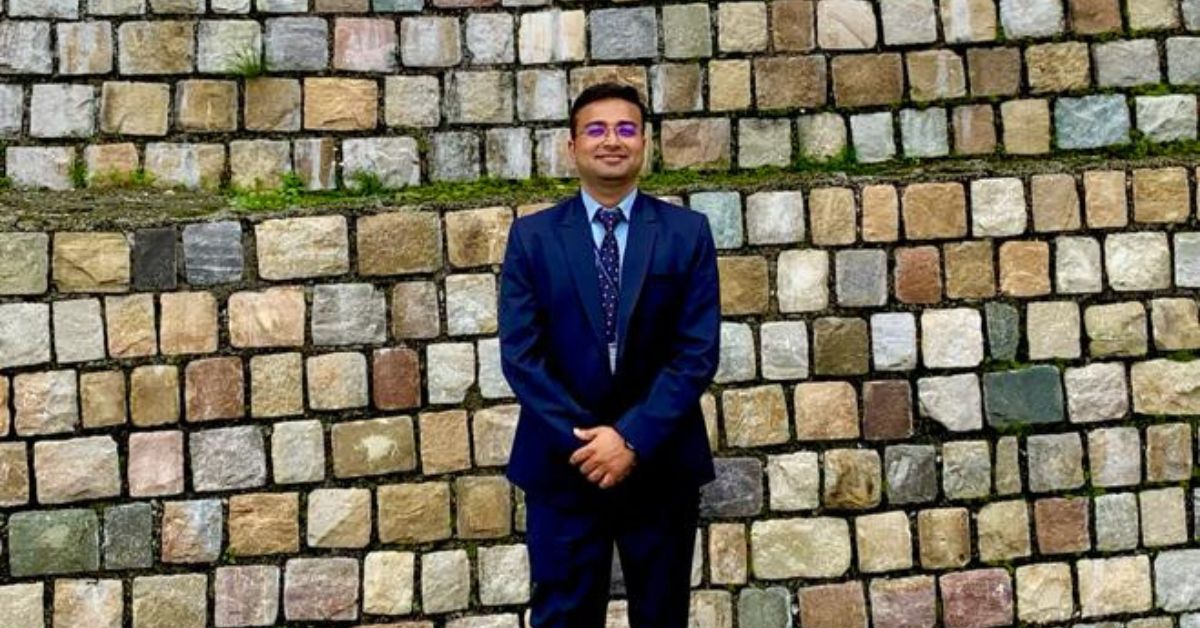 Crucial insights for UPSC aspirants
Whenever Pawan didn't score well, he concentrated on improving those weak areas. For instance, he struggled with answer writing and practising within the three-hour exam format.
Based on his experiences, he shares useful tips and points out mistakes that aspirants should avoid.
Start as early as possible: "Although I knew that I wanted to appear for the examination in my college days, it was only after I quit my job that I started sincere preparation. If you are serious about attempting the examination, there is no point in delaying the process," he says.
Get good guidance: When Pawan started to prepare for UPSC, he observed a lack of good online study material. "We did not have access to digital means like Telegram for notes. I wanted to prepare but did not know how. I ended up reading the wrong books," he shares.
"Getting guidance from someone who can direct you on what to study, when to study, and which topics to focus on is essential. Knowing what mistakes to avoid is crucial too. This exam is quite demanding, so aspirants need solid guidance," he says.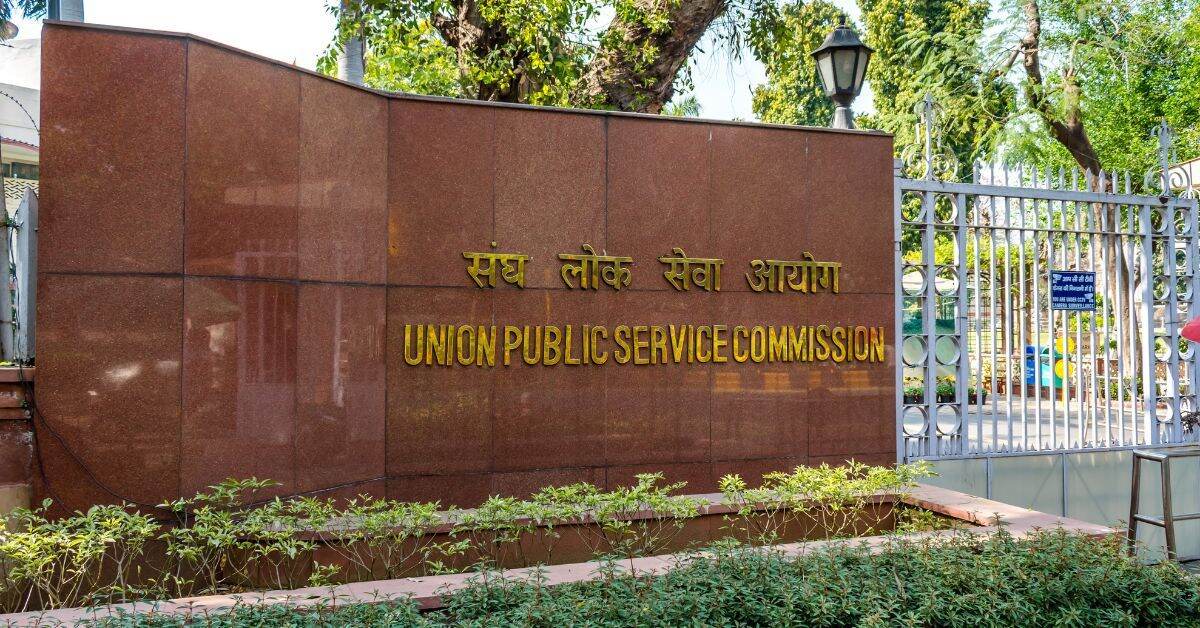 Choose the right optional: Since Pawan studied mechanical engineering, he selected the same field as his optional subject. He advises students to pick an optional subject they're passionate about and have ample resources for.
"Nowadays, candidates often choose subjects like anthropology, sociology, geology, and forestry as their optional because these have manageable syllabi and also aid in general studies preparation. For instance, I couldn't apply my mechanical studies to general studies, but that worked out for me because some subjects (with less syllabus) consume more energy that could otherwise be spent on other topics," he adds.
"So, it's a good idea for candidates to discuss their options with someone who cleared the exam with their chosen optional, as they can provide useful insights to make the final choice," he says.
Focus on answer writing: "Answer writing helps you score better. Keep your introduction short, write answers in points, underline the keywords, give a decent conclusion, and include diagrams in subjects like geography," suggests Pawan.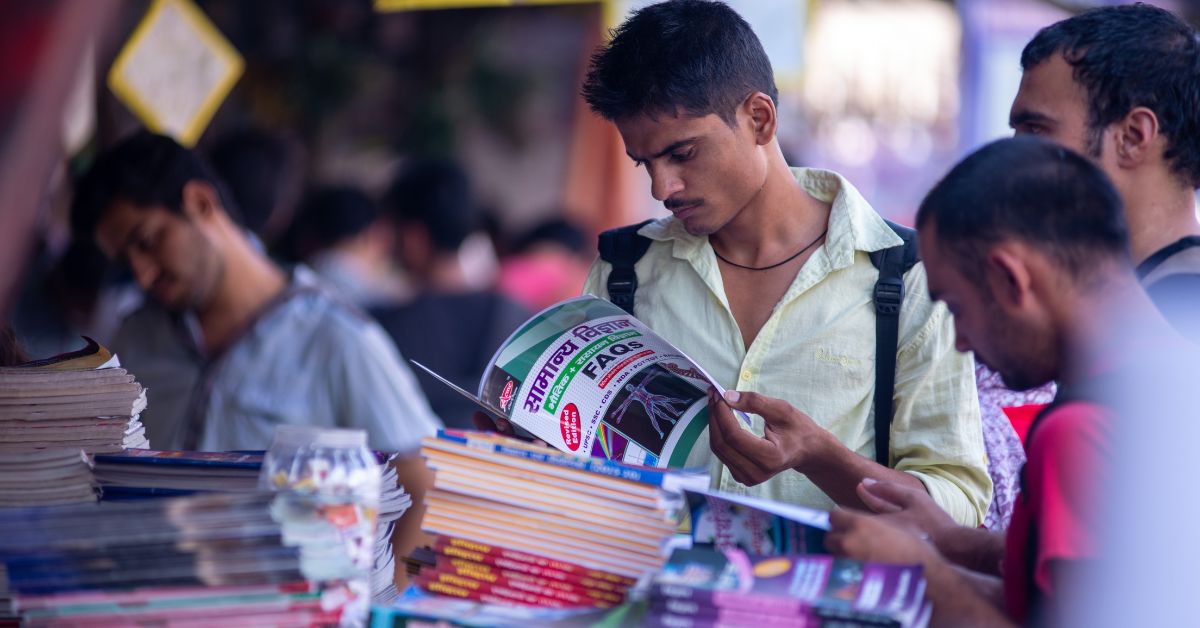 Make short notes on big topics: Pawan suggests using short notes for last-minute revision. "Short notes help revise content in a short period of time. I had short notes for every topic. Your content should be condensed. For example, convert a 20–30 page topic into 3–4 page short notes. Also, prepare yourself to appear to write general studies papers 1, 2, 3, and 4 — four exams in two days," he adds.
Keep another career option: "You may meet many toppers and officers while preparing, but remember there are lakhs who were unable to clear the exam. Their stories never get published. Make sure to meet them and understand the challenges they faced. Then focus on the exam sincerely. There is no shame in having a second career option; IITians also keep NIT as an option!" he says.
Don't make exam your life: "Keep in mind that it's just a test, not your entire life. You might excel in your studies and preparation, but outcomes might not always go as planned. Many aspirants worry that failing this exam will ruin their lives. At times, this pressure leads us to answer questions incorrectly. Remember to stay calm during the exam. With patience, things will eventually work out," he says.
Edited by Pranita Bhat
We bring stories straight from the heart of India, to inspire millions and create a wave of impact. Our positive movement is growing bigger everyday, and we would love for you to join it.
Please contribute whatever you can, every little penny helps our team in bringing you more stories that support dreams and spread hope.