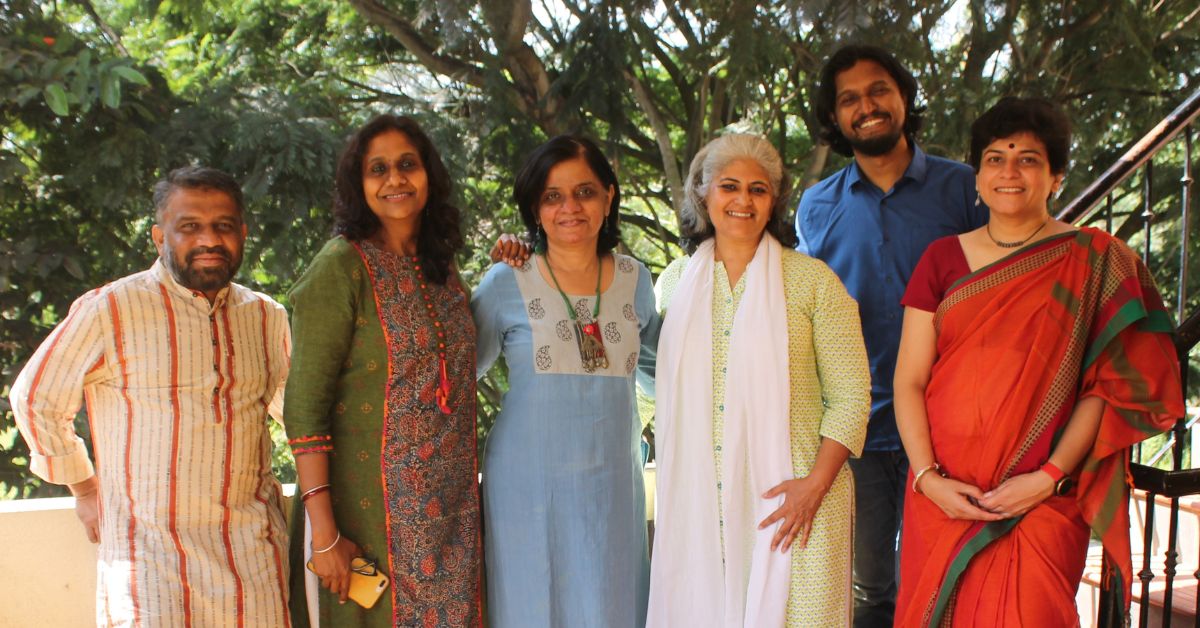 What happens when families migrate in search of jobs? Their children miss out on education. But six Bengaluru friends and their enterprise Gubbachi are working to ensure their educational inclusion for free.
Every year, tens of thousands of impoverished families leave the comforts of their homes and migrate to urban areas in search of livelihood opportunities. While they find new jobs and homes, what happens to their children?
In conversation with The Better India, Bengaluru-based Nomita Sikand says, "These families settle in the urban spaces for labour jobs. And in the bargain, children are not a concern or focus. They miss out on education."
"Even if the children are enrolled in government schools, they hardly understand anything as schools are in Kannada [or another regional language] medium. So eventually, they stop going to school. Also, typically, children are enrolled in age-appropriate classes, but their learning level might not be at that grade because of irregular continuity in education," she adds.
Driven by a common purpose, Nomita along with Bengaluru-based Rizwan Ahmed, Manimakalai Raja, Preethy Rao Patel, Joseph Deyone Jacobi, and Somya Nand came together to mainstream such children into the government schools and public space.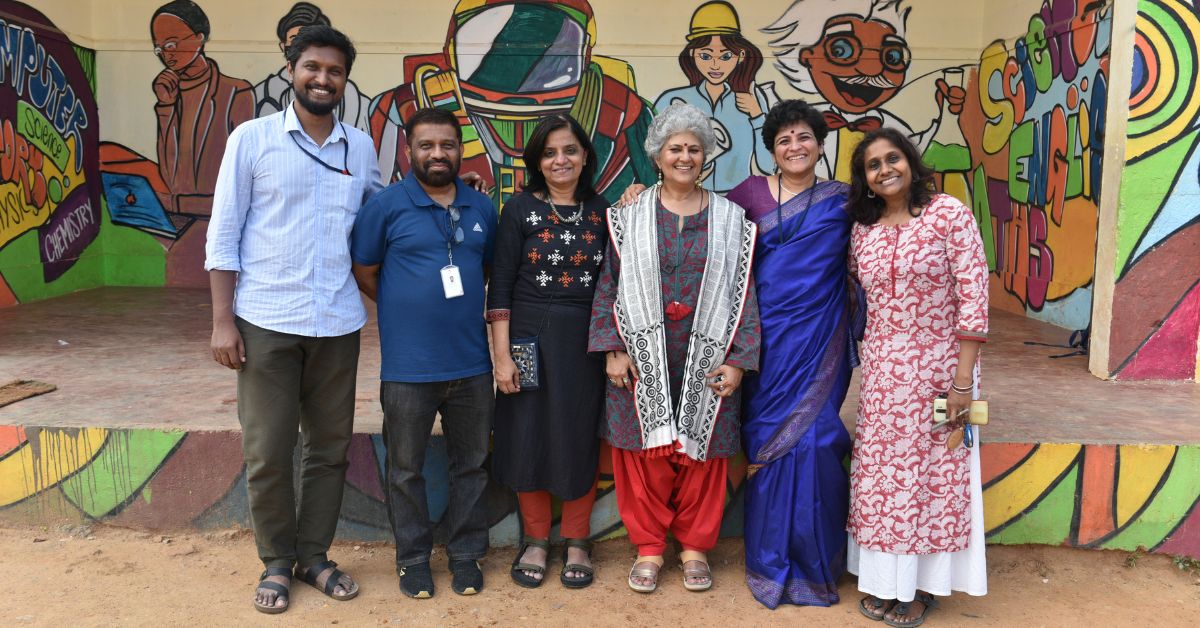 In 2015, the sextet co-founded 'Gubbachi' — a Karnataka-based non-profit that works towards the educational inclusion of out-of-school and marginalised children of migrant families. "We wanted to implement an approach to get a child mainstreamed, and subsequently, their family with them, so that they feel how a citizen should feel," says the 53-year-old.
Multi-level approach
After pursuing their higher education at Azim Premji University and doing internships, they observed the dire educational state of migrant children. To address these gaps in educational exclusion, Gubbachi mainstreams migrant children through various age-appropriate programmes.
Nomita says, "We enrol children aged 6-9 in a bridge learning program. Our fast-track curriculum covers a two-year course in just one year. We teach the subjects in their native language to strengthen their understanding and also help them with the regional language used in the school they want to join. The training lasts for one or two years."
Once the children are bridged to their learning levels, they are mainstreamed in a government school. "But after enrolling them in schools, we found that there are hardly enough teachers to manage hundreds of students. It was impractical for us to expect any kind of learning for our children. The students complained to us that nothing was being taught in schools. Having worked so hard to mainstream them, if they dropped out, then all efforts would go to waste," co-founder Manimakalai tells The Better India.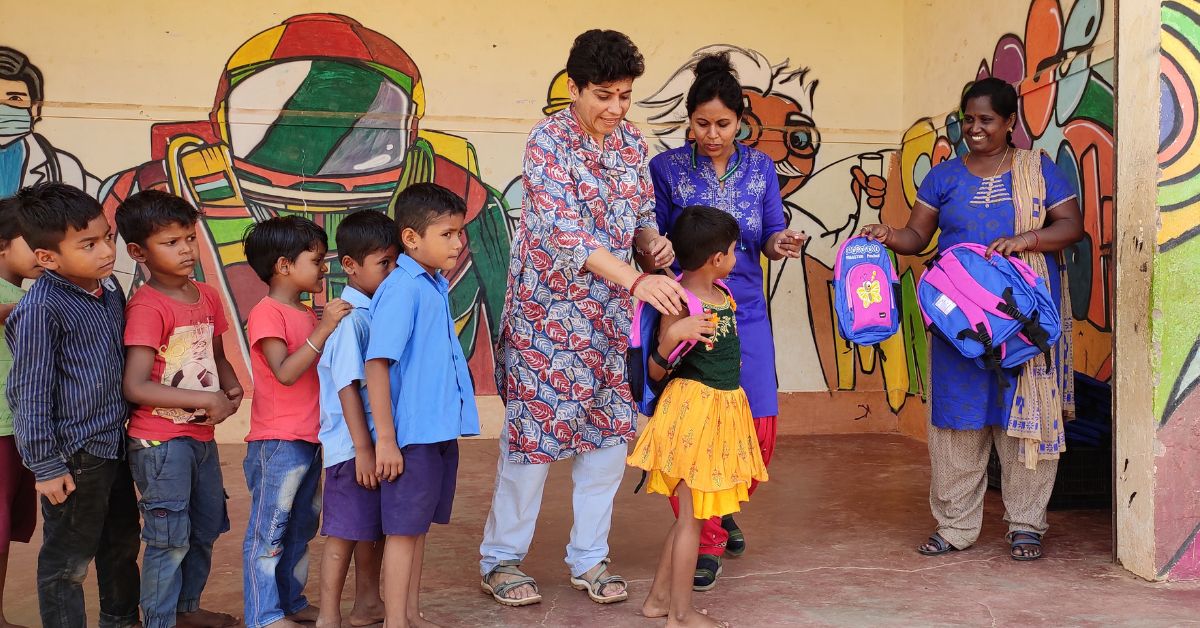 "In 2016, I finally found myself teaching in these schools," she adds. In these government schools, Gubbachi utilises the 'Nali Kali' scheme which means 'joyful learning' in Kannada.
"These classes are full of activities. Regular subjects are taught through games, songs, colourful charts, educational toys, game boards, dice, flashcards, and storytelling. We also conduct weekly dance activities and sports classes twice a week," says Manimakalai.
"Over time, several government schools approached us to adopt the state government's multi-grade and multi-level education program," adds the 53-year-old.
In collaboration with the Department of Education, Karnataka, Gubbachi has established two centres to implement the bridge learning programme and works with nine government schools to educate classes 1–3 through Nali Kali. "We believe that if we give these children a good foundation, they will be able to perform better in Class 4," she says.
So far, they have associated with over 60 teachers to help them implement various programmes in schools.
Promoting equitable learning for thousands for free
For children above 10 years of age or above, Gubbachi first enrols them in bridge learning and then mainstreams them in English medium schools for further education, informs Manimakalai. The organisation handholds its students throughout formal education.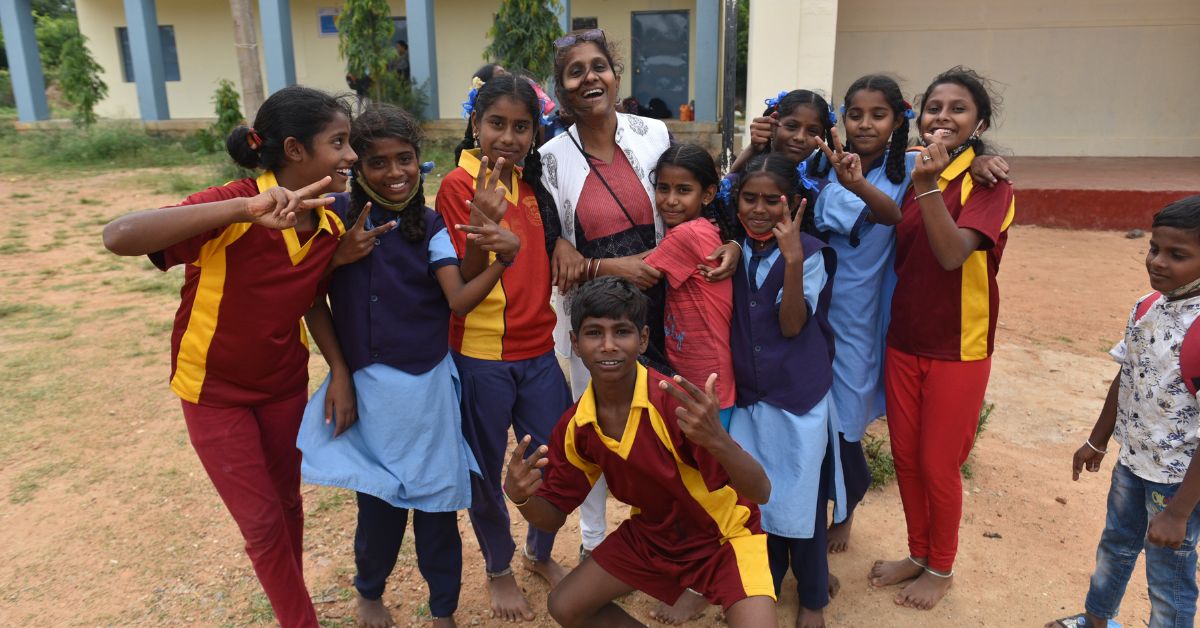 For instance, Jharkhand's Vijay Kumar (name changed) got enrolled in Azim Premji University for a BA Honours (Economics) course with the help of Gubbachi.
At 13, Vijay migrated from his home state Jharkhand for better schooling and to live with his father, who works as a house helper for a wealthy Bengaluru family. But, Vijay was denied admission to a local private school.
"I did not understand English and the fundamentals of other subjects like Maths. I left school after Class 5, so my basics were not clear. My Maths understanding was of Class 3 level. So I was denied admission and I felt dejected," the now 18-year-old tells The Better India.
In 2018, he learnt about Gubbachi from his father's employer. The same year, he joined the non-profit's programme, where he was trained to read and write English and understand Mathematics. After a year, the organisation helped him enrol for senior secondary schooling (Class 10) at the National Institute of Open Schooling (NIOS), a government-run "open school".
"They explained concepts to me in my language and helped me read textbooks. They emphasised that memorising exact vocabulary wasn't necessary, and I always wrote down what I understood. This approach made it easier for me to grasp the subjects," he says.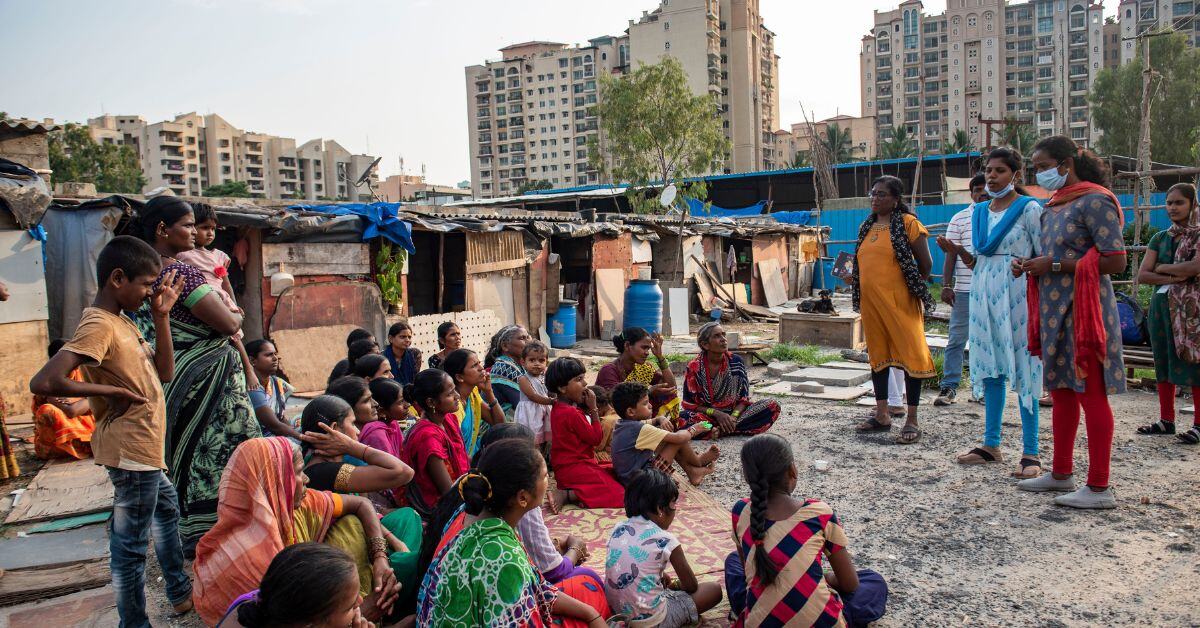 After getting hold of the basics, Vijay appeared for the Class 10 examination and secured 88.5 percent in 2021. Subsequently, he completed his Class 12 with 72 percent. Not only this, he even got a chance to join Azim Premji University on a full scholarship for the entire course.
"It is because of Gubbachi that I was able to get an education and study, first in a convent school, and then in a university. This achievement has transformed me a lot. I learnt why education is important and how it helps in life. My parents are proud that I am continuing my education because they never got the chance to study," he adds.
Similar to Vijay, the non-profit has assisted more than 4,000 migrant children from states like Andhra Pradesh, Uttar Pradesh, Bihar, Assam, Odisha, and West Bengal in joining mainstream schools without any cost.
"We handhold them right from their schooling to college enrollment. Our dream is to see all children, like Vijay, get into good universities. When impoverished families move to new states, we want them to feel secure and cared for. Every child deserves a complete education," says Manimakalai.
Edited by Pranita Bhat. All photos: Gubbachi.
We bring stories straight from the heart of India, to inspire millions and create a wave of impact. Our positive movement is growing bigger everyday, and we would love for you to join it.
Please contribute whatever you can, every little penny helps our team in bringing you more stories that support dreams and spread hope.