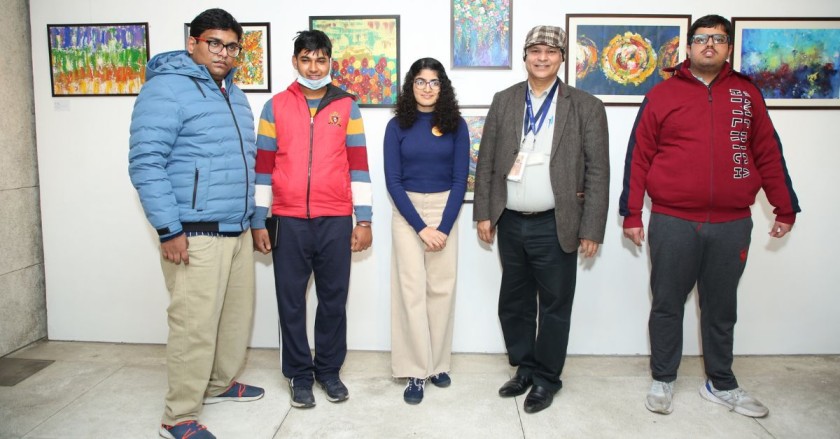 A Diana Award-recipient from Delhi, Tarini Malhotra (18) started Nai Subah Foundation when she was just 16 to help people with neurodiversity get jobs. She has helped over 50 people secure jobs and raised Rs 10 lakh for neurodivergent artists by showcasing their artwork.
During their formative years, parents often strive to shield their children from life's harsh realities by keeping them within a protective bubble. However, for Tarini Malhotra, this sheltered existence was abruptly shattered when she encountered the stark divide firsthand.
The experience ignited a strong desire within her to take action and address these societal injustices. This urge led her onto a path of helping people with neurodivergent conditions, such as autism, ADHD, dyslexia, and others.
In 2020, when she was just 16 years old, Tarini founded Nai Subah Foundation in Delhi. So far, she has helped more than 50 neurodivergent people secure jobs; supported 21 neurodivergent artists to showcase their work and generate income; trained four young photographers, helping them secure photography assignments.
She was recently awarded the prestigious Diana Award for her work in the social sector.
'Always wanted to be a social worker'
Currently studying in school, Tarini, now 18, says she was always encouraged to work for others' well-being by her parents.
"In my school, we have some students who are neurodivergent and have disabilities. Spending time with them over many years made me sensitive to their needs and helped me understand the issues they face in society. This encouraged me to do something that would make a difference," she tells The Better India.
A pivotal moment in her life came when she volunteered to raise funds for a school for children with disabilities in 2020. "The person who contacted me is a family friend and was aware of how eager I was to do something in the field. I jumped at the opportunity and helped the school raise funds through crowdfunding," she says.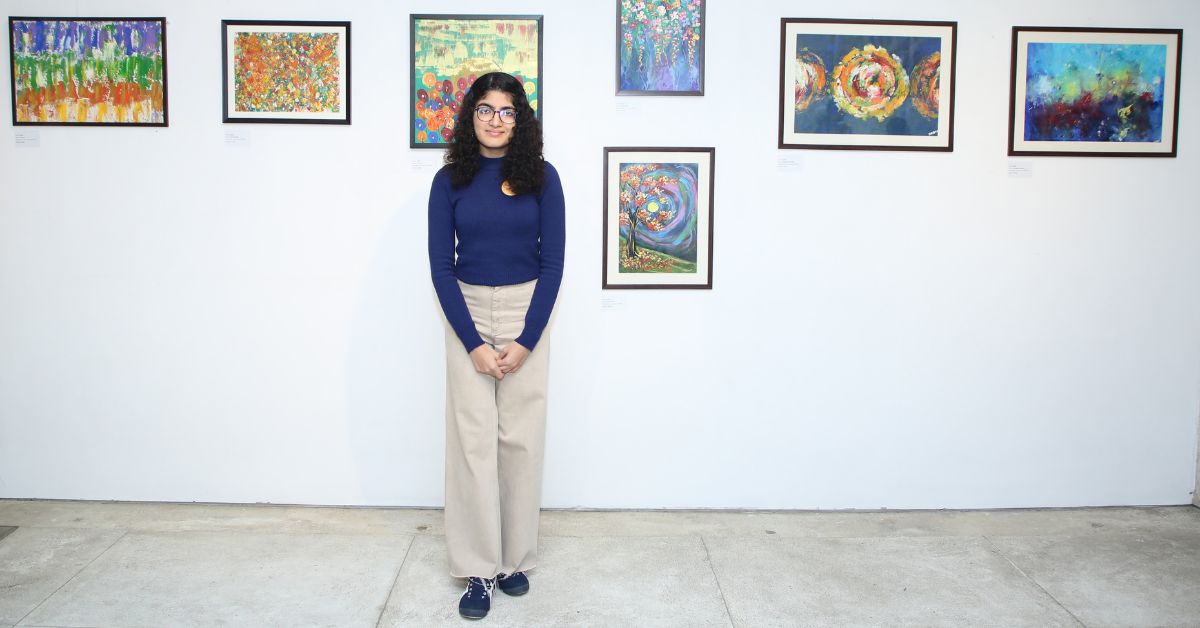 She continues, "The school was in urgent need of funds because of the pandemic. During the fundraising process, I got a chance to interact with the school students. I realised the problems they face, even when it comes to doing simple things in society — such as making friends or finding good schools. I learnt that there are no avenues for them, especially if they come from the weaker sections of society."
"I began spending a lot of time with children who had autism and ADHD. I found out that they were so talented. Our society focuses so much on what is wrong that they forget to glance at the positive aspects. Most people consider the neurodivergent to be a burden or a liability. This restricts their opportunities, making their life harder than it should be," she notes.
Tarini shares that she has been working in the social sector from a very young age.
"When I was in Class 8, I volunteered as a teacher for a free school that taught children at the banks of Yamuna," she says.
With a good amount of experience in the field, Tarini felt it was the right time for her to start her own foundation. "In October 2020, I started the Nai Subah Foundation and decided to focus on the well-being of the neurodivergent," she says.
'Leave no one behind'
The foundation works for the neurodivergent through various programmes.
Tarini explains, "The first thing that I wanted to do through the organisation was to provide the neurodivergent with avenues of work. We help them get jobs in the corporate sector. We also conduct sensitisation workshops so that they get assimilated into the space easily," she says adding that the organisation has collaborations with 50 companies.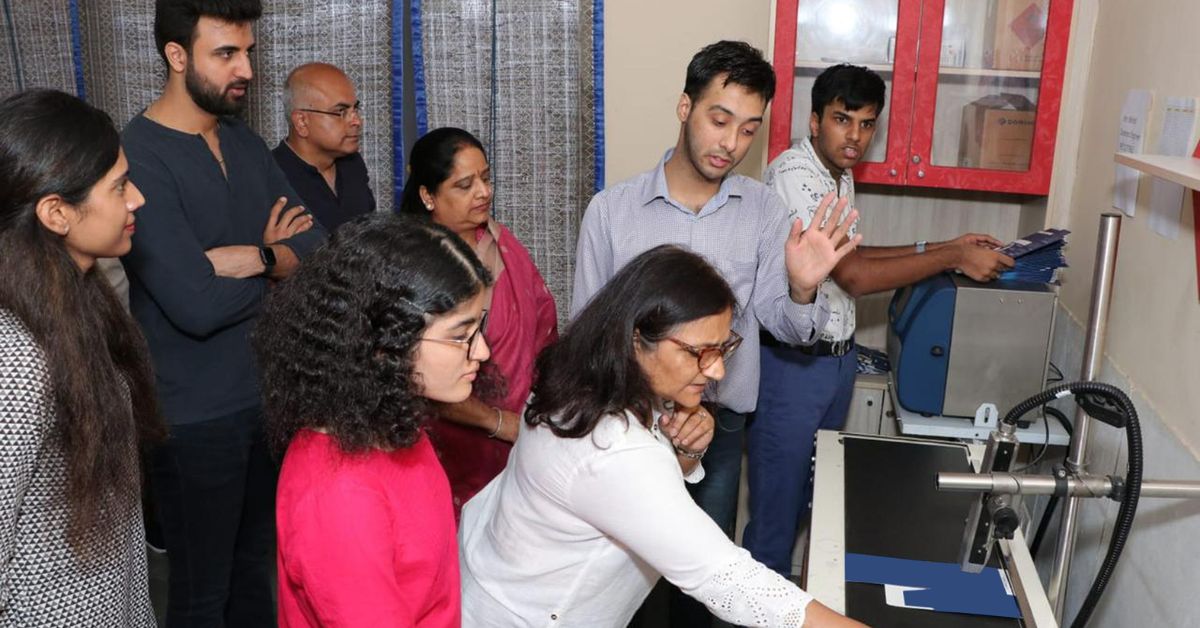 Secondly, the organisation has assisted employment models to help those who cannot go to a workspace to work.
"For many people with neurodiversity, it is very difficult to go out of the house and work in an office environment. We outsource work from factories for them so they can work from home with ease. For example, we supply the materials needed to make boxes or packaging work, so they don't have to face the stress of working in a factory," she explains.
So far, the NGO has helped over 50 people secure jobs.
Following her discovery of the excellent artistic talents of neurodivergent people, she says, "We help artists find a platform by conducting exhibitions, both online and offline. This way, they get a chance to promote their work and get recognition. We also help them get orders; for instance, during Diwali, we try to secure orders for specially commissioned artworks of Lakhsmi and Ganesha."
The organisation has held two exhibitions so far and raised Rs 10 Lakh showcasing the artwork of 21 neurodivergent people from cities like Bengaluru, Delhi, and Hyderabad.
"We are also mentoring four young neurodivergent photographers and helping them secure professional assignments," she adds.
Among the many neurodivergent people Tarini has helped is Aditya Chandrashekhar, who works with Nippon Paint in Gurugram. "I have a degree in marketing and animation but could not find work. With the help of the organisation, I was able to land an internship with Nippon Paints which is extended for a year now. I was very excited and a little nervous but eager to prove my skills. I work for eight hours every day and enjoy the workspace a lot," he says.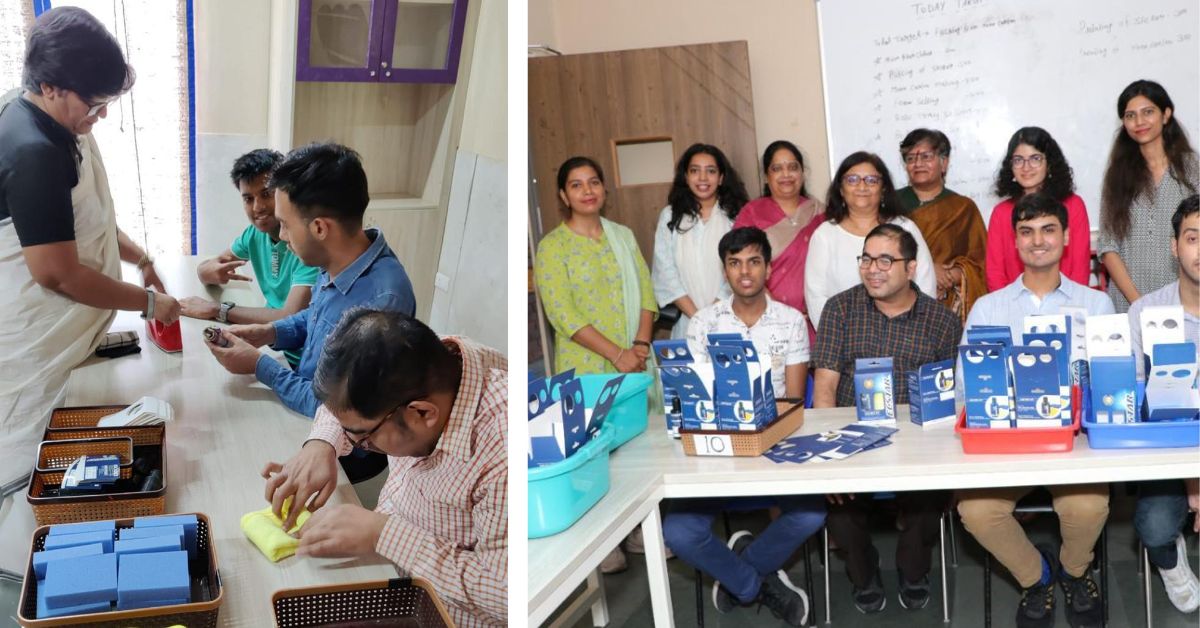 Sharad Preet Singh, the team lead and manager of the company who trained Aditya, says, "When he joined, I was very nervous and a little unsure of how he would fit in here. But to my surprise, it was not so difficult to incubate him. Aditya is a hardworking individual and was able to adapt to everything at a good pace, which is why we even extended his internship and gave him extra benefits. I think this is a great initiative and look forward to seeing more inclusivity at workplaces all across the country."
Explaining how she comes in contact with the neurodivergent, she says, "The neurodivergent community is quite close-knit and always in touch. Most times, people hear about us from someone and show up on their own looking for work. If we are not approached, then we also have tie-ins with six other NGOs in and around Delhi NCR region who help us reach the remotest person who may need help."
"Since I was a child, my parents and teachers have motivated me to find solutions to societal problems. I've always understood that regardless of my chosen career, improving society and ensuring inclusivity will remain an integral part of my life," says Tarini.
"As for the future, we want to help neurodivergent entrepreneurs get funding and help them boost their ventures. This will not only uplift them but also uplift the people of their community," she adds.
If you wish to volunteer with Tarini, you can reach her at naisubah.org.
Edited by Pranita Bhat
We bring stories straight from the heart of India, to inspire millions and create a wave of impact. Our positive movement is growing bigger everyday, and we would love for you to join it.
Please contribute whatever you can, every little penny helps our team in bringing you more stories that support dreams and spread hope.