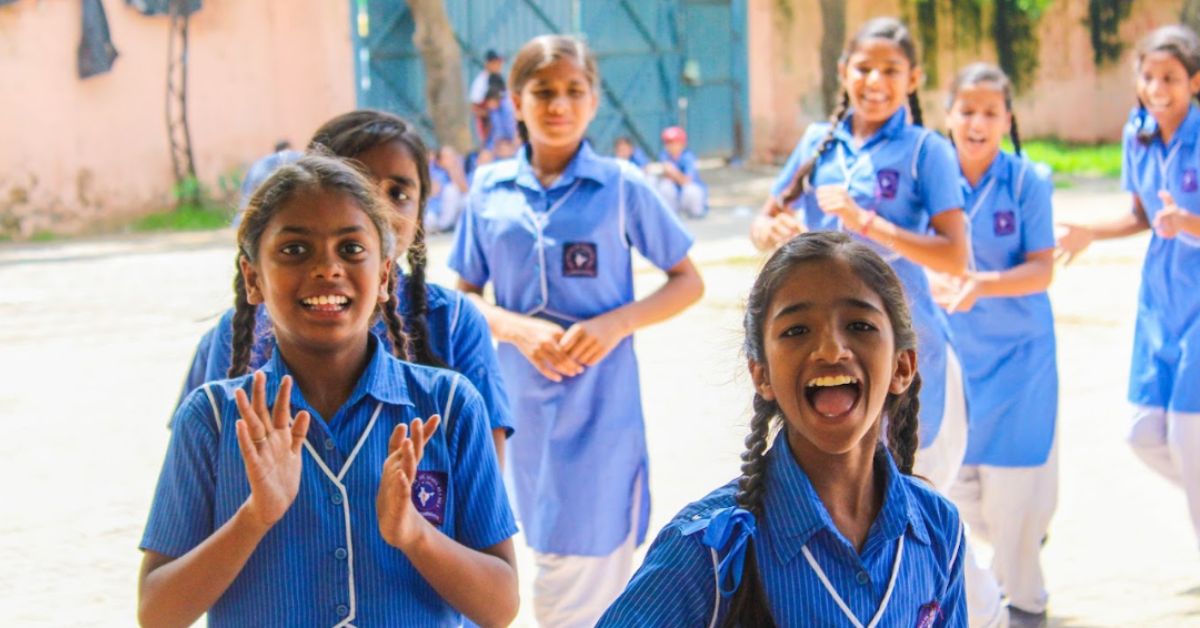 Kalyani Subramanyam and Corina van Dam run Maitrayana, an initiative that uses the sport of netball to help thousands of girls study, fight gender bias, and pursue their dream careers.
When Kalyani Subramanyam created the Young People's Initiative in 2006, it was with the aim to empower girls and young women through the medium of sport — specifically, netball.
This was part of her involvement with Naz Foundation's programme to use sport for development, she says. But the advent of COVID-19, which forced Naz to scale back on the YPI programme, put a spanner in the works.
For Kalyani, it was imperative that the programme continue. "We'd experienced how sports has shaped our personalities," she recalls about her time playing basketball in school. "When you come together as a team, strategise, win — or even when you don't win — sports offers the ability to come together and be strong."
At the time, Kalyani was also closely working with Corina van Dam, a sports instructor from the Netherlands. The duo decided that YPI, which till then had grown to encompass 1,15,000 girls, had to carry on its good work.
While searching for a solution on the way forward, Kalyani eventually met the founders of Maitrayana, an existing not-for-profit company that at the time did not have programmes or staff of its own. The founders of Maitrayana agreed to house the YPI programme, and so began their journey.
'Play is an effective way to learn through experience'
Kalyani has had 27 years of experience with working on gender and sexuality, and has always been an avid sports fan, she says. For her work in Maitrayana, she drew on her own experiences with how sports transformed her life.
"Not all girls get a chance to experience play because of the lack of facilities in their schools and access to public spaces because of gender discrimination. Parents think it is not safe for girls, [and they face resistance] from the community, boys occupy the grounds….giving girls a chance to play is a way to challenge gender norms."
Meanwhile, van Dam started playing football in the Netherlands in the '80s, at a time when girls didn't play football. "Football has long been a male dominated sport in the Netherlands," she says. "We were called weak, told we were 'ugly' to watch, that we looked like men, and that we're all lesbians. Things have only changed most recently when the Dutch women's team performed well at the world stage and the men's team has not been able to play as expected in any European or World Championship."
Playing football led her to discover the use of sport as a tool to help others, first in terms of mental health, and then to bring about societal change. "Can society look differently at girls who play and be leaders in sports, be visible in public spaces, run around, make noise, give their opinion?" she asks.
For the programme, the duo zeroed in on netball, a sport that has a long history in India and is predominantly played by women.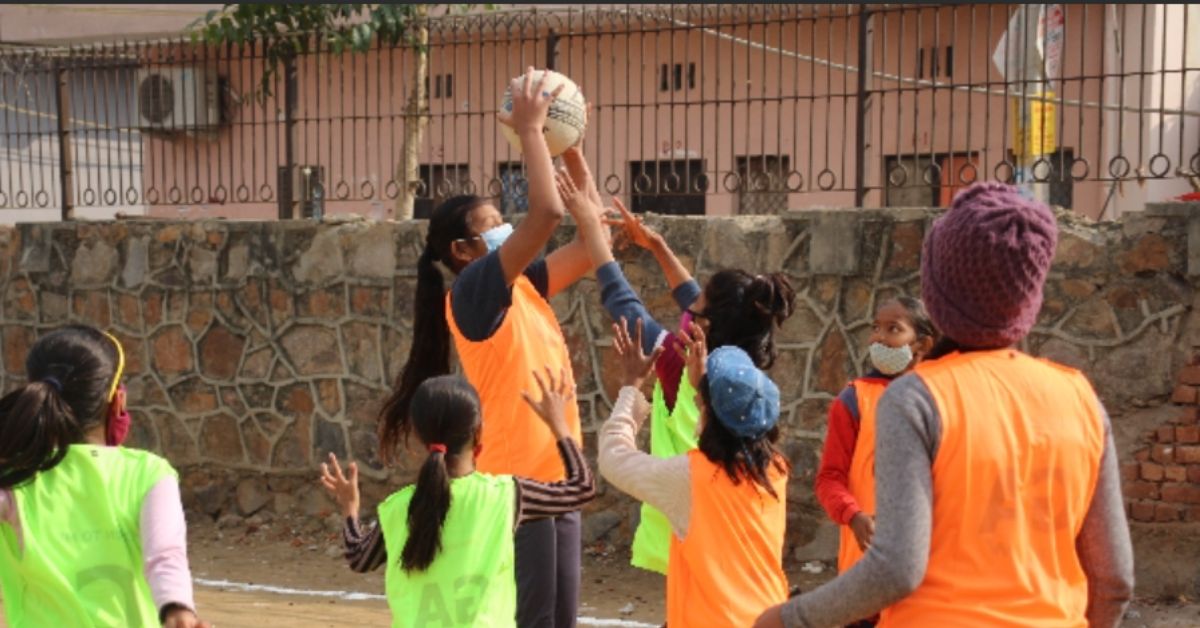 Creating a safe space
The Young People's Initiative has been built around three pillars — empowering girls and young women; influencing families and communities; and ecosystem building with other stakeholders.
The programme works with girls starting from the age of 10. "The unique thing for us is that we work with girls at an age when they [typically] don't play sports," Kalyani says. "At age 10 and above most girls experience body changes and drop out of sports."
The girls go through a structured 10-month programme, during which they learn how to play netball. One big advantage is that it is a sport where the girls can wear anything and play, removing the potential parental objection to a uniform. It can also be played on any surface, whether it's grass or sand.
The sport is delivered in a way that the girls learn life skills alongside it. These off-field topics include decision-making, body image, menstruation, communication, women's rights, and gender-based violence. Coaches hold two sessions a week in local communities as well as in government and municipal schools. Each session lasts 45 minutes to an hour.
To enable the girls to continue playing netball after they complete the programme, YPI facilitated the creation of netball clubs within the communities. "Our question was, why do boys form sports clubs, but girls don't?" van Dam notes. "How do we facilitate these conversations and support our young leaders to take on these pathways?"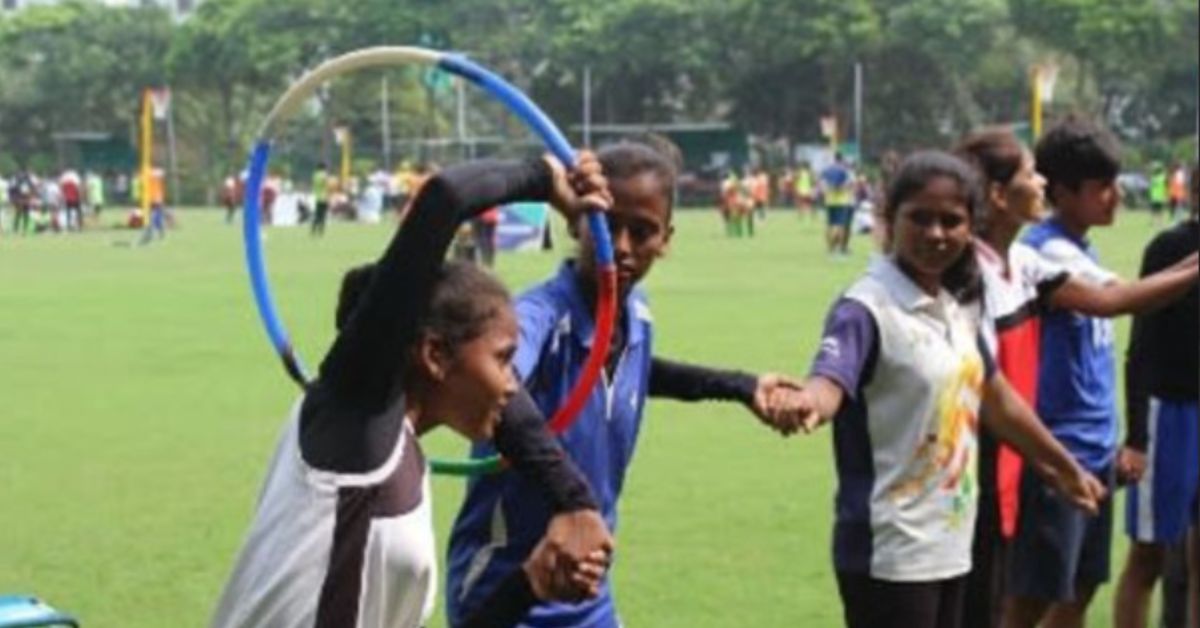 The girls handle the management of the club — from the format to elections — while Maitrayana supports them with the training of referees, coaches and coaches. The clubs give the girls a safe space to keep practising their life skills and having conversations with each other about their rights and the issues they face.
Thousands of lives transformed
Fifteen-year-old Soni Sahu is currently a club leader at a netball club called Kamgar Club in Mumbai. Sahu, who is a Class 10 student at VVK Sharma High School, lives in Prabhadevi, Mumbai, where her mother is a homemaker and her father is a cook. She went through the basic 10-month programme during the COVID-19 pandemic and helped form the club after she graduated.
"Before enrolling in the programme, I was only doing housework at home," Sahu says. "I had no idea about the sports ground where we currently play netball. It was not a place where I could go…What I like about the programme is that I began owning a space in the community to play and I made friends in my area."
Sahu's confidence has grown so much that she said she was able to confront a man who was stalking her. "For the first time, I was not afraid, looked angry at him and asked, 'What do you want?' He did not expect that and vanished."
Maitrayana currently runs the YPI programme in Delhi, Mumbai, and Bengaluru, with roughly 10,000 girls participating per year . Kalyani estimates that since the programme started back in 2006, about 1,40,000 girls have gone through it.
"The biggest appreciation [we get] is from the communities where the girls live," Kalyani said. "We have been able to demonstrate what it means for girls to take on leadership positions — they manage money better, they have more discipline, and there is an increase in self-esteem. Parents see the girls are more responsible. That's the game changer."
In fact, notes Kalyani, there has been a sea change in attitude over the last decade. When YPI first launched, she would have meetings with the parents to try and convince them to let their daughters join. She even saw the parents as barriers themselves. Over time they worked to address the concerns the parents had, and today, they have parents asking them to enrol their daughters.
"Parents come and the mothers even play, and they love it," Kalyani said.
Agents of change
One important factor is that participants in the programme tend to stick around. Van Dam says 50% of her colleagues went through the programme. "They serve as role models both for the [new] girls and the parents."
One of those role models is Sheetal Shetty, who is the learning and innovation associate at Maitrayana. The 24-year-old, who grew up in Worli, Mumbai, joined the YPI programme in 2010 as part of their second-ever batch in the city.
She notes that she was shy and introverted, and at first mostly stayed at home. When the coaches would arrive after school, she would make some excuse or the other to leave. It was only when she saw her friends being given snacks while participating that she changed her mind.
After going through the 10-month programme, she joined the school netball league. Then, when she finished Class 10, her mother pushed her to apply to be an intern in the 18-month Community Sports Coach programme. "That time I was very scared of taking sessions," Sheetal says. "My coaches supported me so well. They told me that you can do it. Just breathe and take the session."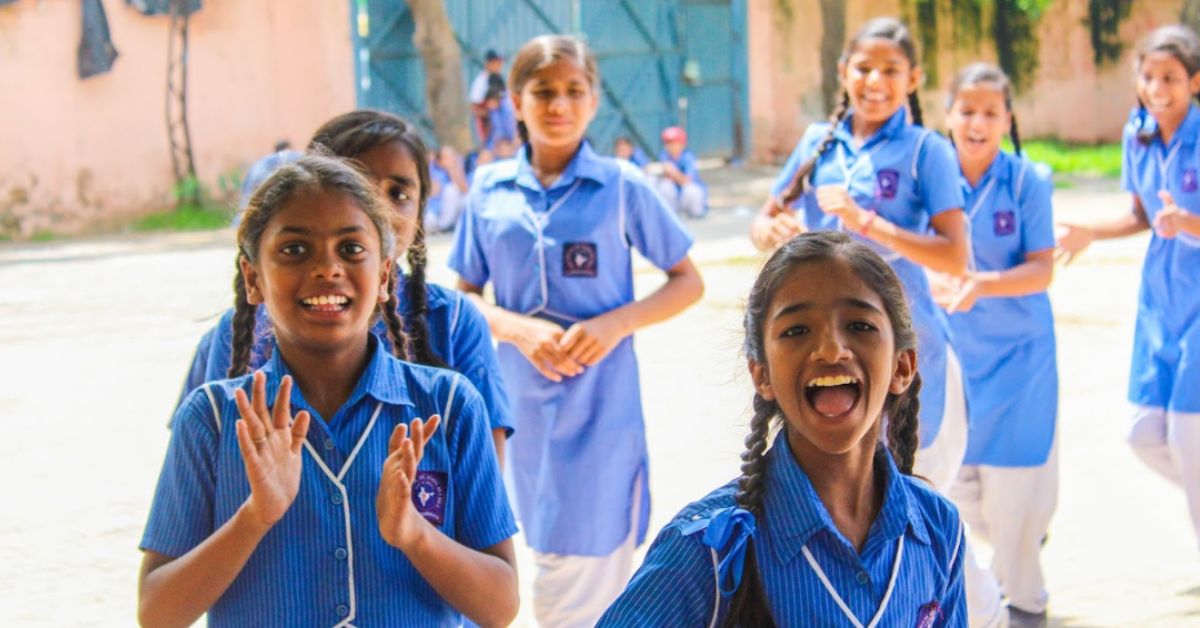 Shetty eventually settled in and moved up the ranks to become a senior coach at 19 before transitioning to her current role. "I feel I have made a lot of progress and I learned so many things."
Among the things she has learned is how to manage her finances. Her mother, who is a single parent, worked as a security guard to support the family. But now it is Shetty who supports her mother and her younger brother. "I do the budget. I pay the rent. I look after everything at home," she says. "I even paid for my wedding myself. I feel proud that I did this all by myself."
Becoming a coach also gave Shetty the confidence to get her personal life in order. She explains that she was in an abusive relationship earlier, but didn't believe she could get out of it. "The programme opened my eyes to my rights. I don't think I could have done this without it."
Shetty is determined to help other girls from similar backgrounds become leaders and agents of change. "I have seen the change in myself and if I can help other girls change in the same way, why not?" she says.
'I stand up for myself'
Maitrayana has the usual set of indicators to measure baselines and end-lines of those who go through the YPI. But over the course of the programme's 16-year existence, the key indicators of change are more incremental and harder to quantify. It is the girl who goes home and tells her parents that her brother needs to help around the house as well; it is the girl who stands up for other girls in the community and helps them join the programme; it is the girl who discusses menstruation with her parents.
"More than measuring, the indicators would be small incremental steps towards speaking up, talking about things that are important to them," van Dam says. "That is something we can see and hear from them. Does their mobility increase? Can they negotiate with their parents? What are they wearing when they play?"
Shweta Gupta, 18, said that prior to going through YPI in 2016, she was an extremely shy person who lacked confidence and the programme gave her the platform to learn about her rights and become a decision-maker. "I got the chance to identify myself and my qualities…and I can now stand up for myself and who I am."
Gupta, who lives in Goregaon, is a junior coach in the programme, and is in her second year as a computer science student. She is also simultaneously preparing for the UPSC government exam. She hopes to become an IPS officer so that she can influence policy on social issues and bring about change.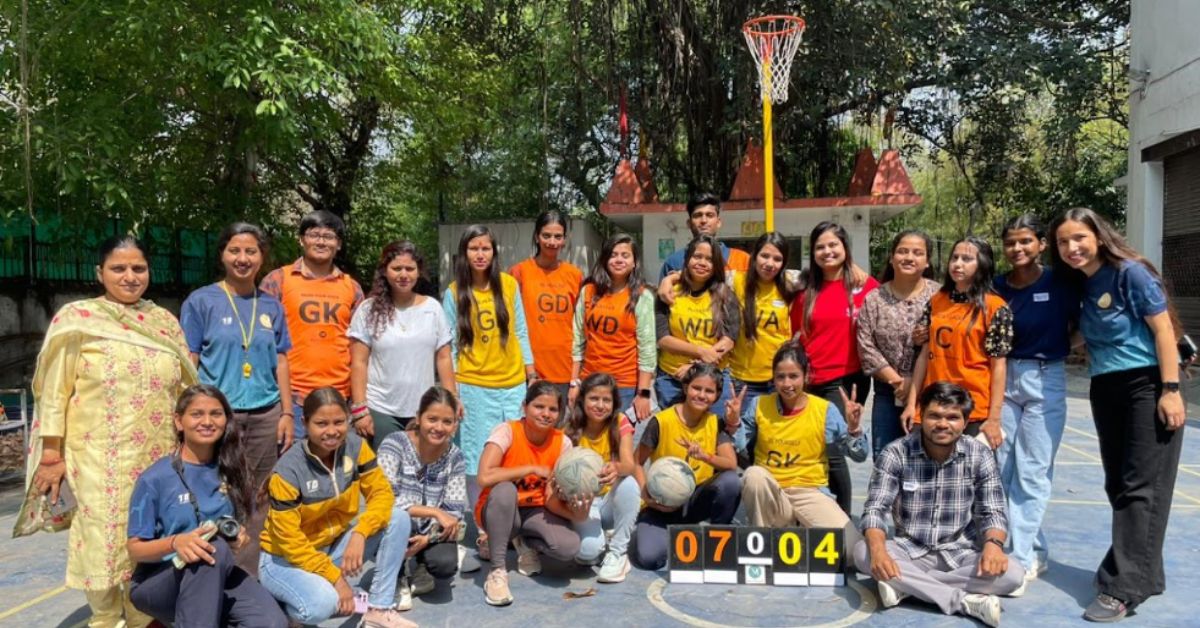 Even so, there are several challenges. One of them is to fight to have sports accepted as an integral part of a child's education. "That's not an easy argument yet," Kalyani says. "Institutionalising sports is the bigger challenge."
According to her, this is an important aspect because schools have some of the best [sports] infrastructure, especially in rural areas, but this often goes unused. Some schools are happy to provide access to their facilities provided Maitrayana takes the sessions because they don't have a PT (physical training) teacher. Others see sports simply as a way to win medals and accolades for the school, rather than as something that can contribute to personal development.
At the same time, it is also important to create pathways for competition for those who excel at a sport and wish to compete. "You can't say, 'Play for 40 mins but don't think of playing for the national team.'" Kalyani said.
Unfortunately, access to tournaments for most of their girls remains difficult, even at a district level.
These are problems the organisation can't solve on its own. "We are one of the largest netball development organisations by default, but if you want to take it to scale, the investment that is needed from the government and institutions is much greater," Kalyani said. "[Therefore] advocacy is very important for us."
She hopes for a future in which government, business and sporting organisations can come together to make sports more accessible to women, so the gender equal society that Maitrayana envisions becomes a reality.
Edited by Divya Sethu
We bring stories straight from the heart of India, to inspire millions and create a wave of impact. Our positive movement is growing bigger everyday, and we would love for you to join it.
Please contribute whatever you can, every little penny helps our team in bringing you more stories that support dreams and spread hope.