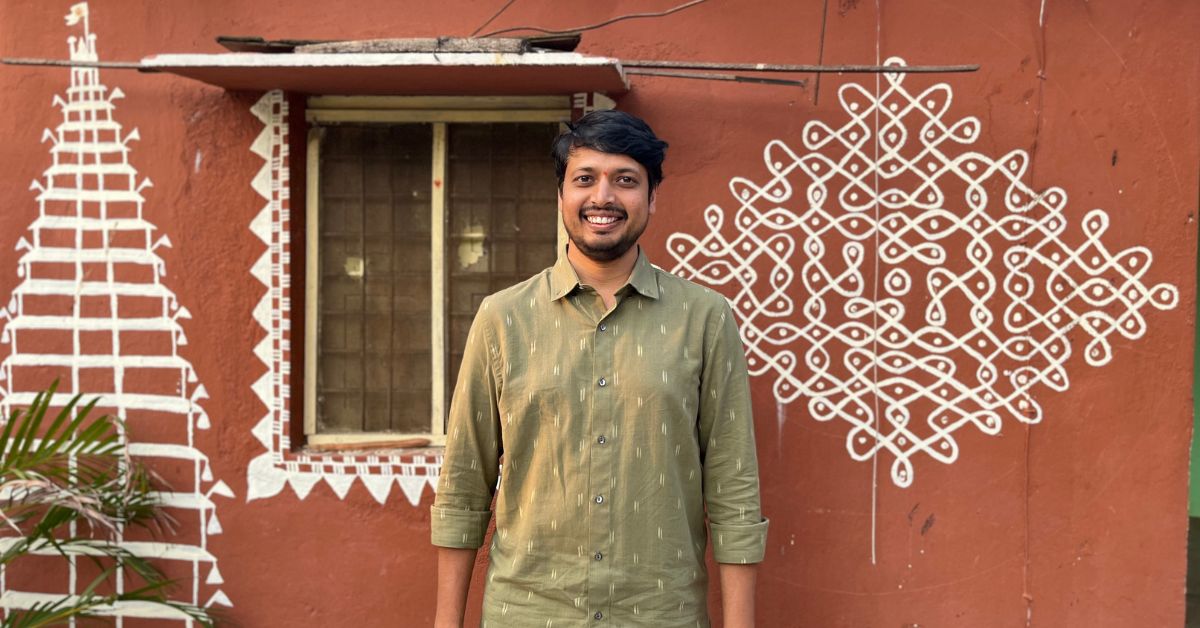 Bengaluru-based Organic Tap, founded by Hasan Chaithanya, is a marketplace that connects organic farmers with consumers directly, while assuring fair pricing and high visibility for farmers, and fresh and verified produce for consumers.
This article has been sponsored by Organic Tap.
Hasan Chaithanya, who grew up in Mahabubnagar, Telangana, always knew he wanted to do something to benefit the environment. His first encounter with eco-friendly activities was when he was a student studying in his third year of BTech in Computer Science in 2009.
"I started an NGO called 'Man and Environment (ME)' back then. At the time, our motto was to ban plastic in our college and then in our town. We used to engage in many eco-friendly activities to reduce plastic and even made our college a plastic-free zone," he shares.
"Every Ganesha festival, we prepared around 4,000 Ganesha idols and distributed them free of cost from our organisation, where I was the president. With the help of my juniors and my team, we even organised stalls in popular spots to encourage people to use clay idols instead of plaster of Paris," he adds.
What began as an interest back in college blossomed into a deeper longing to do something for the planet. Sharing his basic philosophy, Chaithanya remarks, "I believe that we are just a part of nature; we do not own everything. We might not be capable of giving back to nature, but we should at least not disturb it…we should keep it as it is."
This mindset set him off on a path that eventually led him to establish an organic marketplace in Bengaluru called Organic Tap, which links mindful farmers with conscious customers searching for natural and organic goods.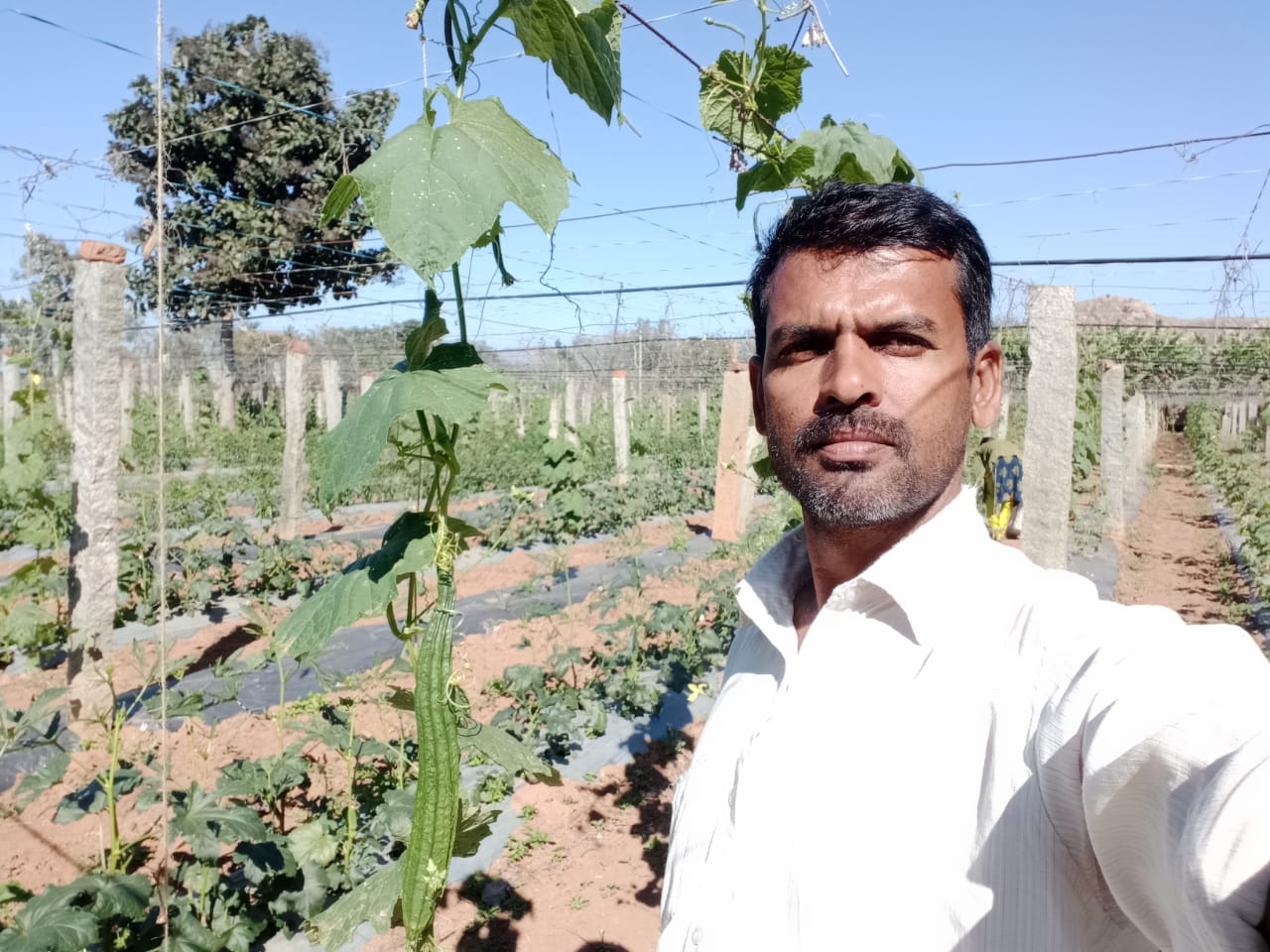 'I envision a sustainable planet'
After completing his graduation, Chaithanya went on to do his Master's in Finance in Bengaluru. Even then, he found himself gravitating towards nature-friendly projects and took up an organic farming one.
"I did my primary research by meeting health-conscious people, doctors and other people interested in organic food. This was way back around 2012, and that's when I connected the dots between nature and organic farming… how it makes the soil fertile, etc."
Chaithanya says it all became clearer to him after speaking with his father, who works for the Agriculture Department in Telangana.
"My father has been encouraging organic farming since 2007, but I didn't understand its importance earlier. After all these years, I finally understood the connection. My father has encouraged many farmers to take up organic farming. But some are going back to non-organic or conventional practices as they are not getting the right price for their produce. But many farmers still want to return to organic farming if they get the right price and yield," he says.
But he also observed something very interesting about these farmers. "We noticed that these farmers [who went back to non-organic methods] would keep a small portion of their land to cultivate in an organic way for their own consumption. But for the rest of the land, they used chemical fertilisers so as to harvest the produce in the right size and shape to sell in the markets."
This observation led him to realise that there was a challenge and an opportunity to create a marketplace for organic and natural products if these farmers received the right visibility and price for their harvest.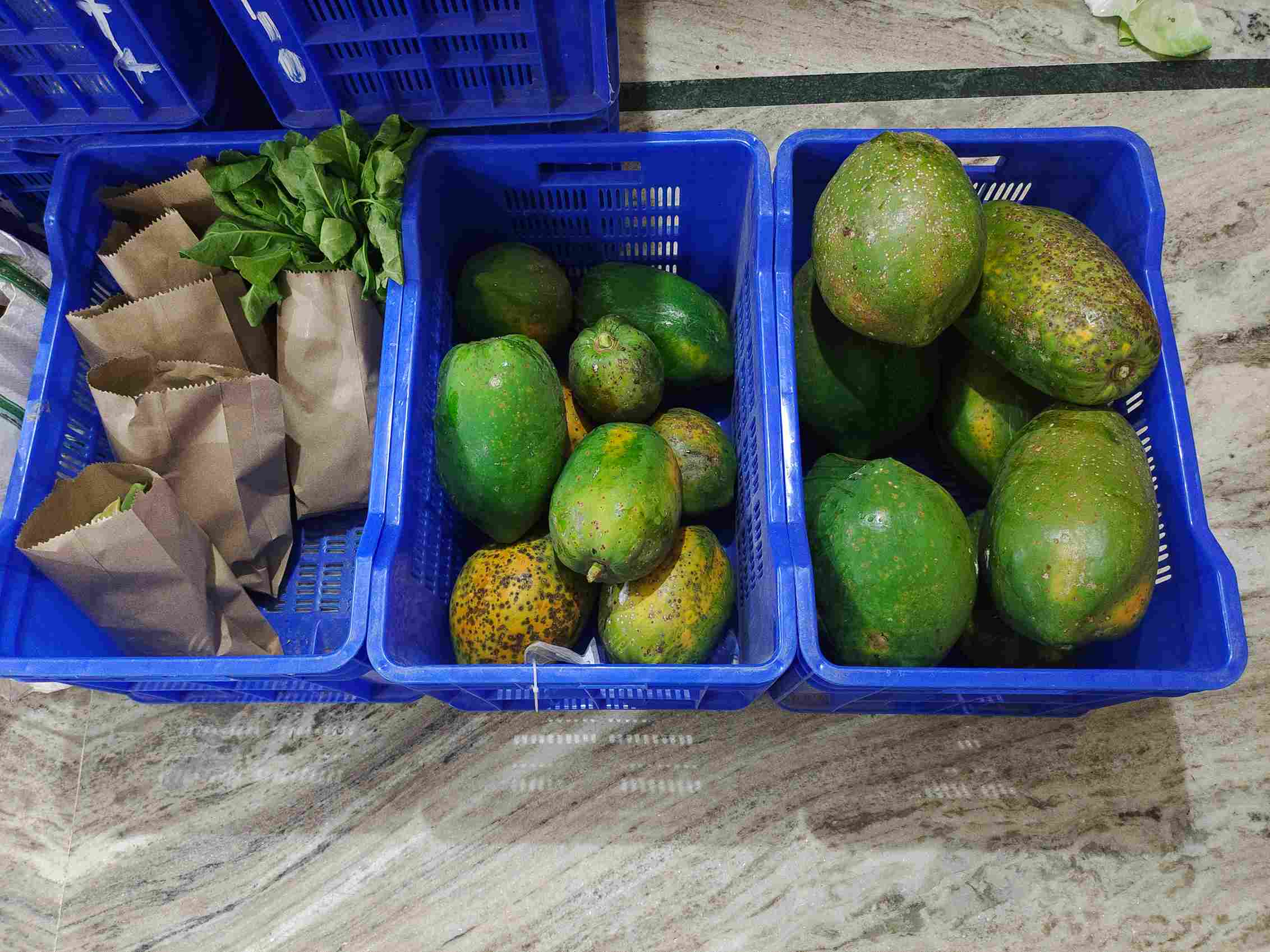 The birth of an online marketplace for organic farmers
Motivated by this idea, Chaithanya decided to create a platform that would be a win-win for both the farmers and the consumers, and also set him on the path of fulfilling his dream of a sustainable planet.
He set up Organic Tap in August 2021 and released their app in November of the same year.
"I started a marketplace, where a farmer gets their own profile, where they can upload their details, the method used for farming, and list their produce. The platform is not limited to farming; it also includes other natural and eco-friendly products. And we also offer farm visits," he informs.
Explaining the process of verifying and onboarding an organic farmer, he says, "We go to the farm with our agronomist team. We collect the soil there and get it tested to check the organic carbon content. We repeat these tests every three to six months. We also check the methodologies that the farmer is using — from what inputs they're giving for the nutritional source to the pest control methods they are following. Everything is documented."
"I had to start from scratch because I believe that the source is very important. So I chose to onboard farmers who are very passionate about organic farming and believe in it. It was not just educating farmers, but finding genuine farmers who are practising organic farming, and building trust. Apart from that, I would also help them manually upload their products on the app, and change the prices if they were not educated enough to do so," he adds.
He continues, "Now, the farmers are pleased with our approach. Because in India, there is a general rule that farmers sell their produce to middlemen or shops in a 1:3 ratio. However, our approach ensures that farmers receive Rs 60 for perishables and Rs 70 for non-perishables out of the Rs 100 that the customer pays. In the case of the Organic Tap, the ratio is 7:3."
"Moreover, once an order is received, we take care of the collective transportation of the produce from the farmers' locations to our office, eliminating the need for farmers to travel. We then deliver the produce to the customer in one go. This approach addresses the main problem faced by farmers and ensures that they receive a fair price for their products," Chaithanya says.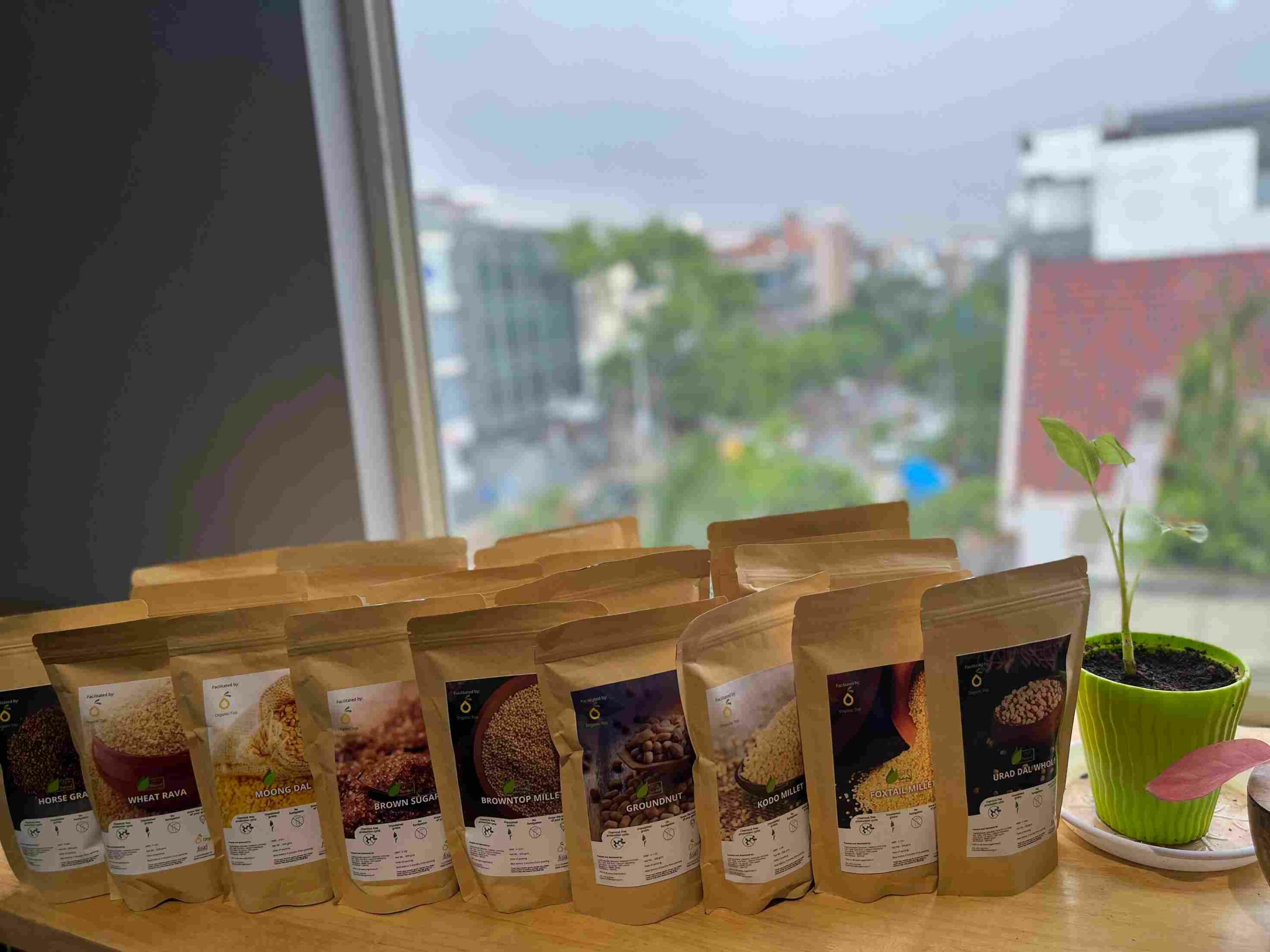 Giving city-dwellers access to farm-fresh produce
The green entrepreneur shares that their website features perishable items like fresh fruits, vegetables, leaves, microgreens, herbs, beverages, salads, native dairy items, dips, spreads, and dressings. It also lists non-perishable grocery items like flour, pickles, spices, powders, oils etc. They also sell traditional cookware like cast iron and clay utensils.
Currently, they only deliver to their customers on Tuesdays and Fridays every week. Chaithanya adds that the orders are delivered to the customers within 12-15 hours of the harvest.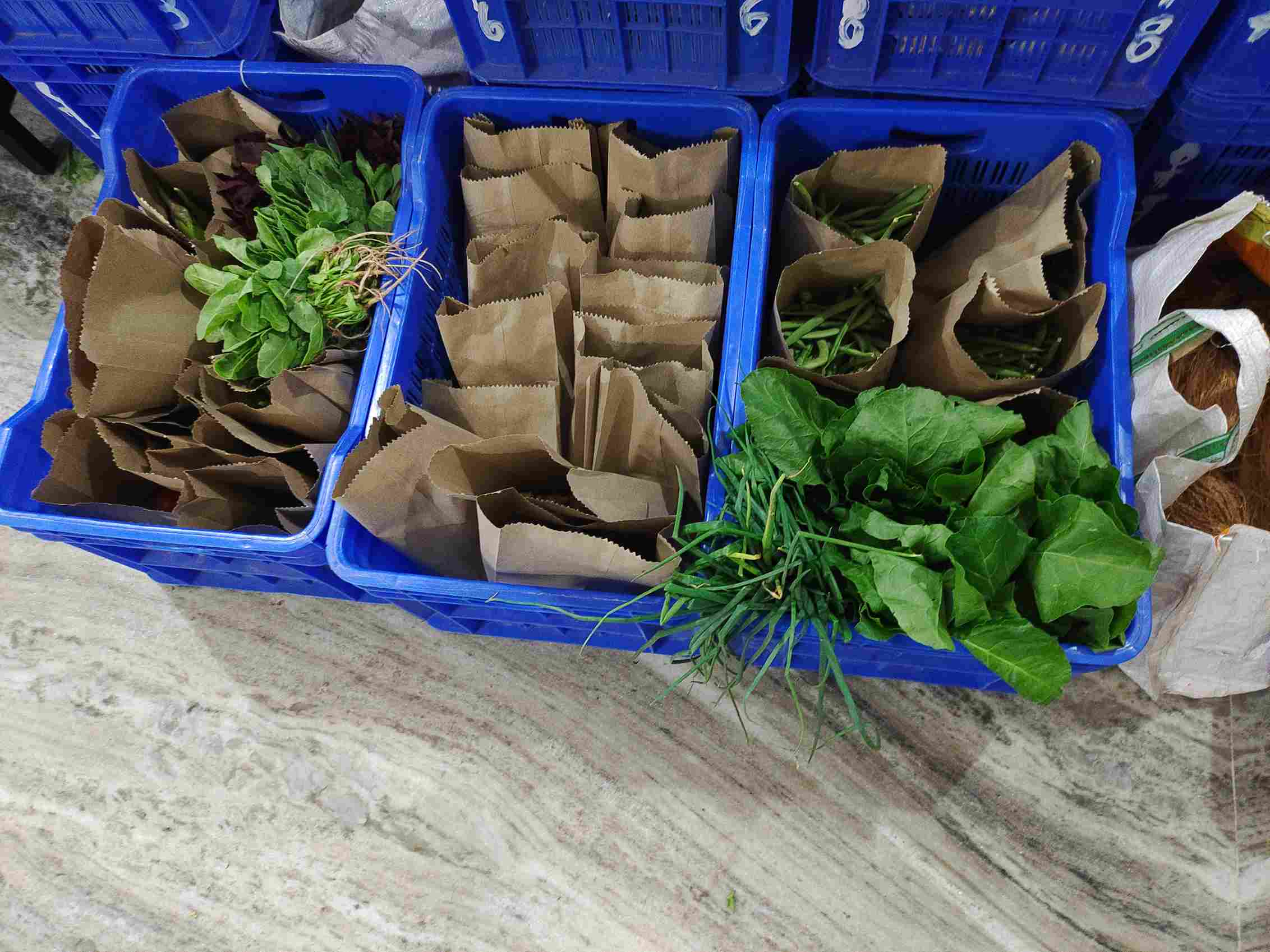 "To ensure delivery, customers need to place their orders before 2 pm on the preceding Monday or Thursday. To place an order, customers can use our app to select products from various categories or directly from individual farmers. Each product will have multiple variations, with different prices set by different farmers. We don't interfere with their pricing decisions," he says.
"Customers can mix and match products from different farmers as they please. Once an order is placed, it will be sent directly to the farmer who will pack and prepare it for collection by 5 pm. Our delivery vehicle will then collect all orders from different farmers and combine them at a collection point near our office. The combined orders will then be delivered to customers starting at 5:30 am the following day," he adds.
He further remarks, "Customers who comprehend the concept of our direct-from-farmers approach have been responding positively, despite our limited range of products."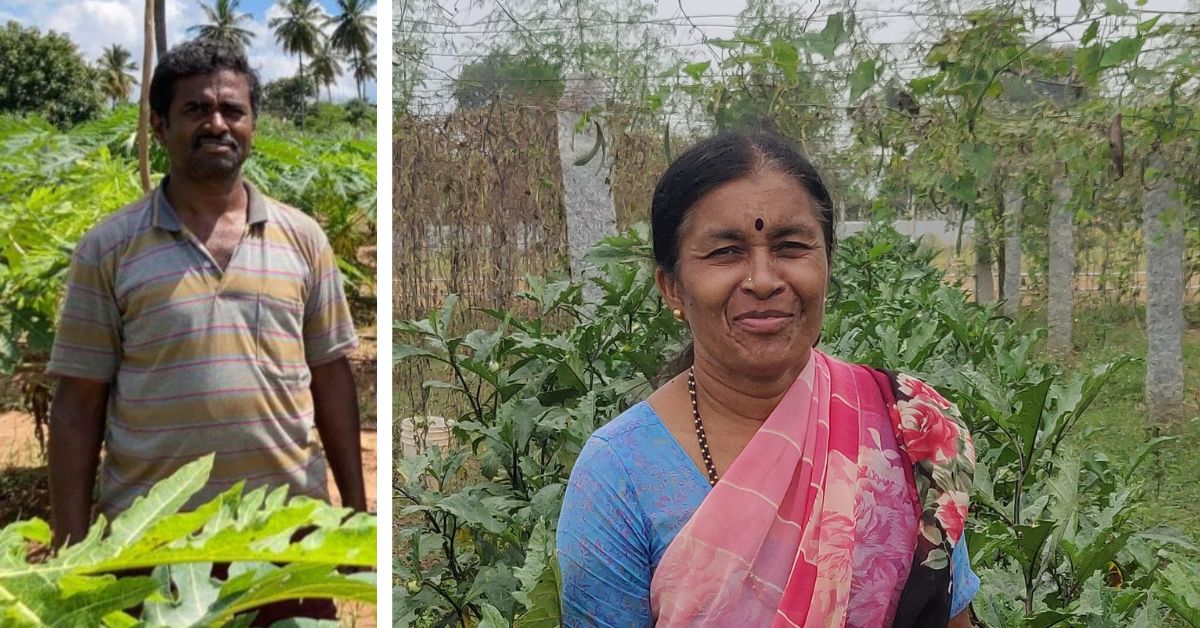 Talking about the farm visits they organise, Chaithanya says, "Customers who visit our farms are very satisfied with the process being followed by our farmers. These farm tours have not only helped our customers be assured, but it has also allowed us to build a connection of trust with them."
Narayan Shroff, a customer who was part of a farm visit organised by Organic Tap, shares, "We just visited Gowramma's farm…Yes, we are all educated but a lot of times we miss out on the basic education of how important it is to consume the right kind of organic vegetables and how important it is to ensure that we do the best for our soil. It's not just about us eating organic but about ensuring our soil stays pure for the next generation."
Chaithanya claims that Organic Tap is the first of its kind in India, which gives farmers the power to upload their products and decide the price and allows consumers to have a one-on-one relationship with the farmer and his produce.
Talking about the challenges he's currently facing, he says, "The logistic costs are currently very high, and we are considering shifting to electric vehicles for transportation. However, there is a challenge as the range of electric vehicles is only around 120 km, while our delivery radius is 80 to 100 km. So, the transportation costs for burning fuel are very high. But if we receive more orders and the vehicles are fully packed, it will not be a problem for us."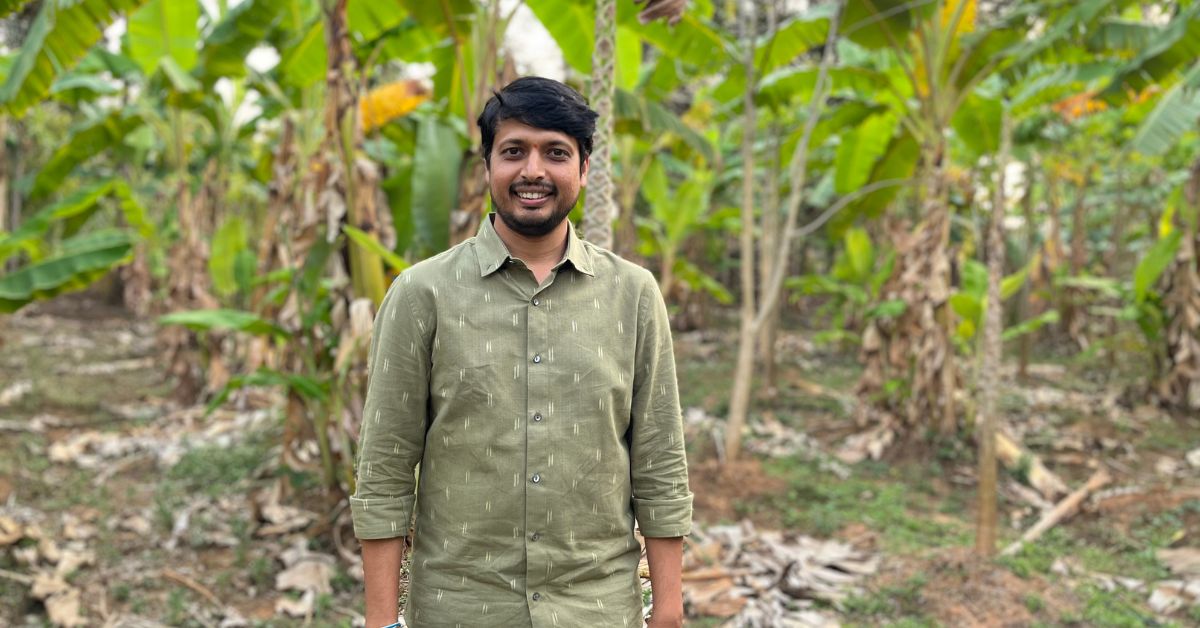 The MBA graduate says that he recently received an investment worth Rs 70 lakh, and claims that "another round of investment is very close." He adds that they are using the funds towards research and scale. His team currently comprises 10 members from different backgrounds — including two with entrepreneurial experience, three from agricultural, and two from environmental backgrounds.
"The journey of starting the venture was not easy, but it was worth it," says Chaithanya.
There's a special limited-time offer available on the products here — Avail the offer using the coupon code TBIOT15 to get a 15% discount.
Edited by Divya Sethu; All pictures courtesy: Hasan Chaithanya
We bring stories straight from the heart of India, to inspire millions and create a wave of impact. Our positive movement is growing bigger everyday, and we would love for you to join it.
Please contribute whatever you can, every little penny helps our team in bringing you more stories that support dreams and spread hope.
Tell Us More