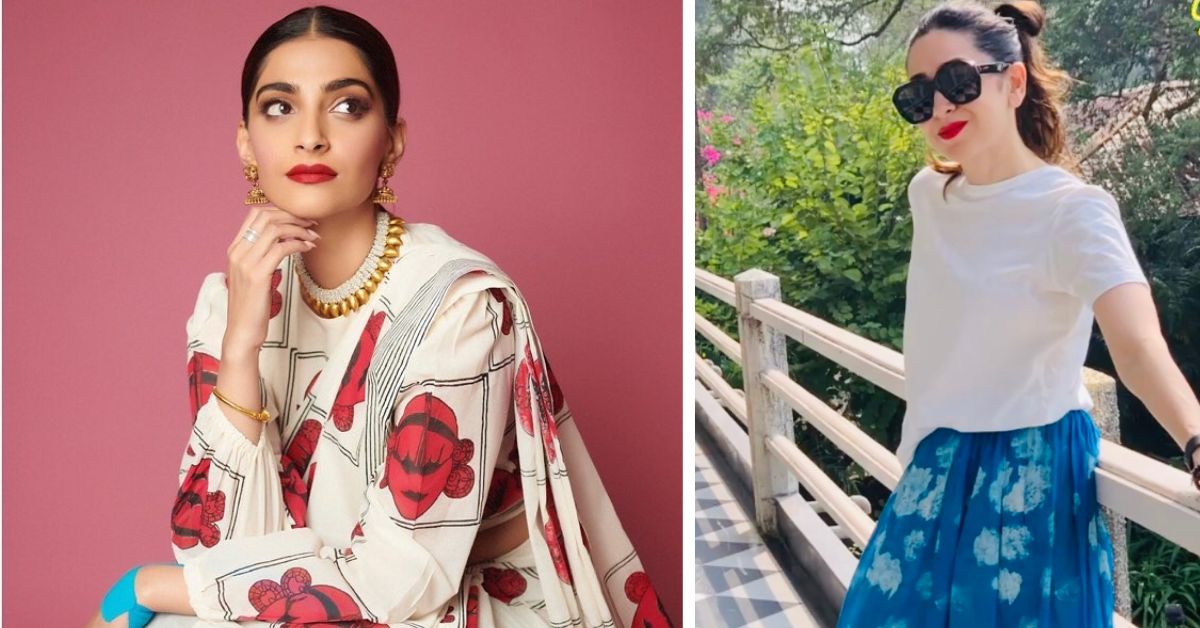 Kerala-born fashion designer Jebin Johny launched JEBSISPAR, a sustainable luxury clothing brand, to keep the art of Kuthampully weaving alive.
Jebin Johny recalls that growing up, he never saw wastage of any kind, be it food or fashion. Years later, this principal formed the foundation of his sustainable luxury brand JEBSISPAR, which today is an ode to the eco-friendly lifestyle, where respect for nature precedes human consumption.
As he dives into the details of setting up this labour of love — which was launched in August 2015 — he says it is deeply rooted in the lessons he learnt during his childhood in Ernakulam, Kerala.
"Our family always practised sustainability," he says, elaborating that his mother used to hand stitch the holes in their clothes and they'd use it for years until the garment wasn't in a condition to be worn anymore, following which, they would cut it into pieces and use it for cleaning.
"The life cycle of a piece of clothing in my home was nothing less than six years."
Even in terms of the food they ate, everything was grown at home mindfully and in an attempt to eliminate wastage. He says that to date, they grow food for consumption in their home garden — from tapioca and yams to jackfruits, coconuts, colocasia, pepper, cinnamon, chillies, and more.
"I thought sustainability was common until I left Kerala for my studies and went out into the world," he adds.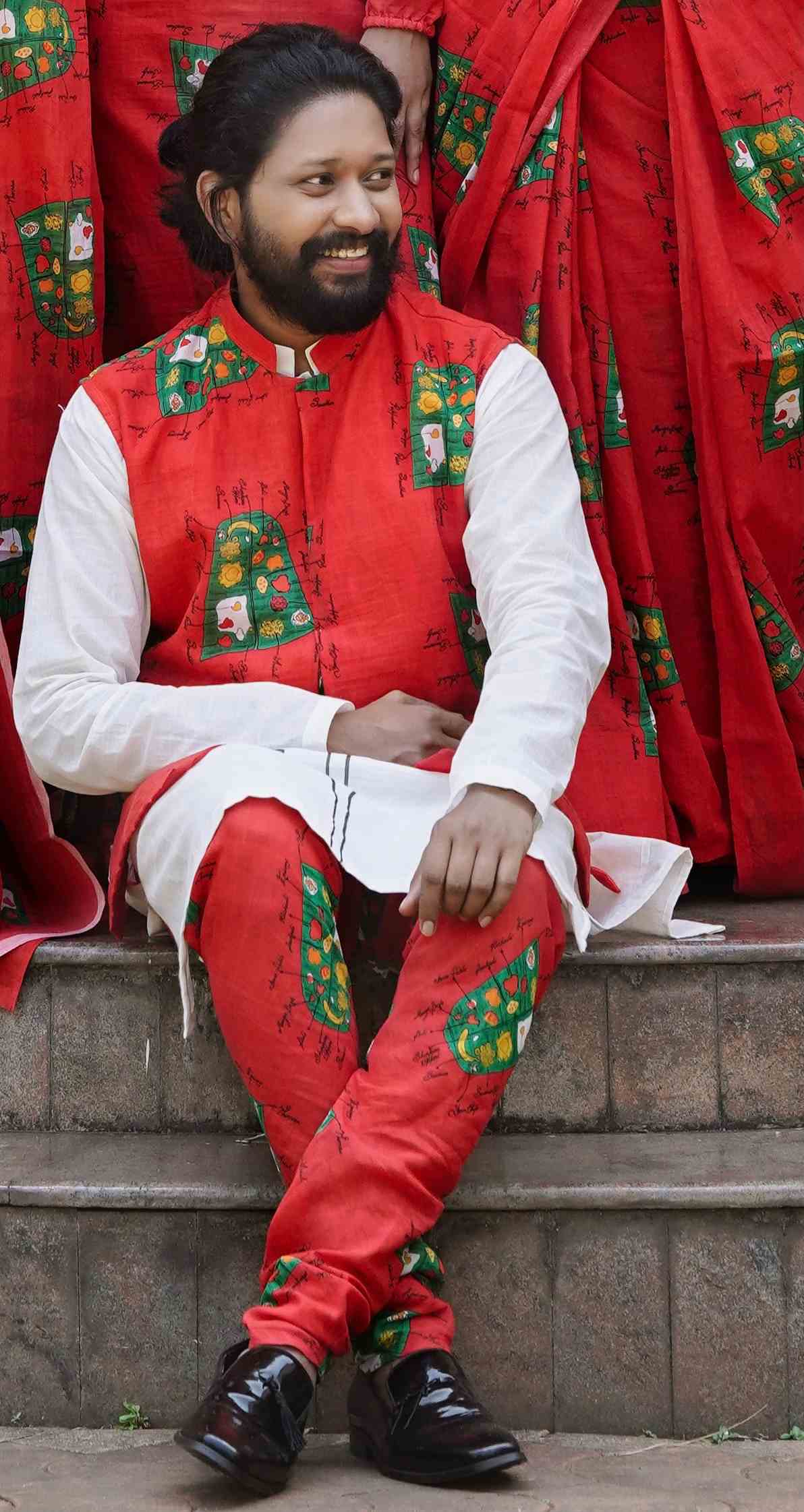 Stepping into the world of fashion
Following a BTech in Fashion Technology and a nine-month stint in the fashion industry, Jebin moved to England to pursue his masters degree in fashion and textile design, returning to India in 2015.
It was during this time that he came across a post advertising an opportunity for Gen Next designers at the Lakme Fashion Week Winter Festive August 2015. "I decided to apply for it and spent the next few months working on my range of clothes and brand, which today is known as JEBSISPAR."
The coinage of the name was interesting. Wanting the brand name to be reflective of his family ideals, Jebin says it is exactly that — JEB (for his name, Jebin), SIS (for his sisters) and PAR (for his parents). As models walked the ramp at the Lakme Fashion Week, Jebin stood proud at the result of his sustainable efforts.
He divulges the details of how he explored the handloom technique of Kuthampully for his initiative.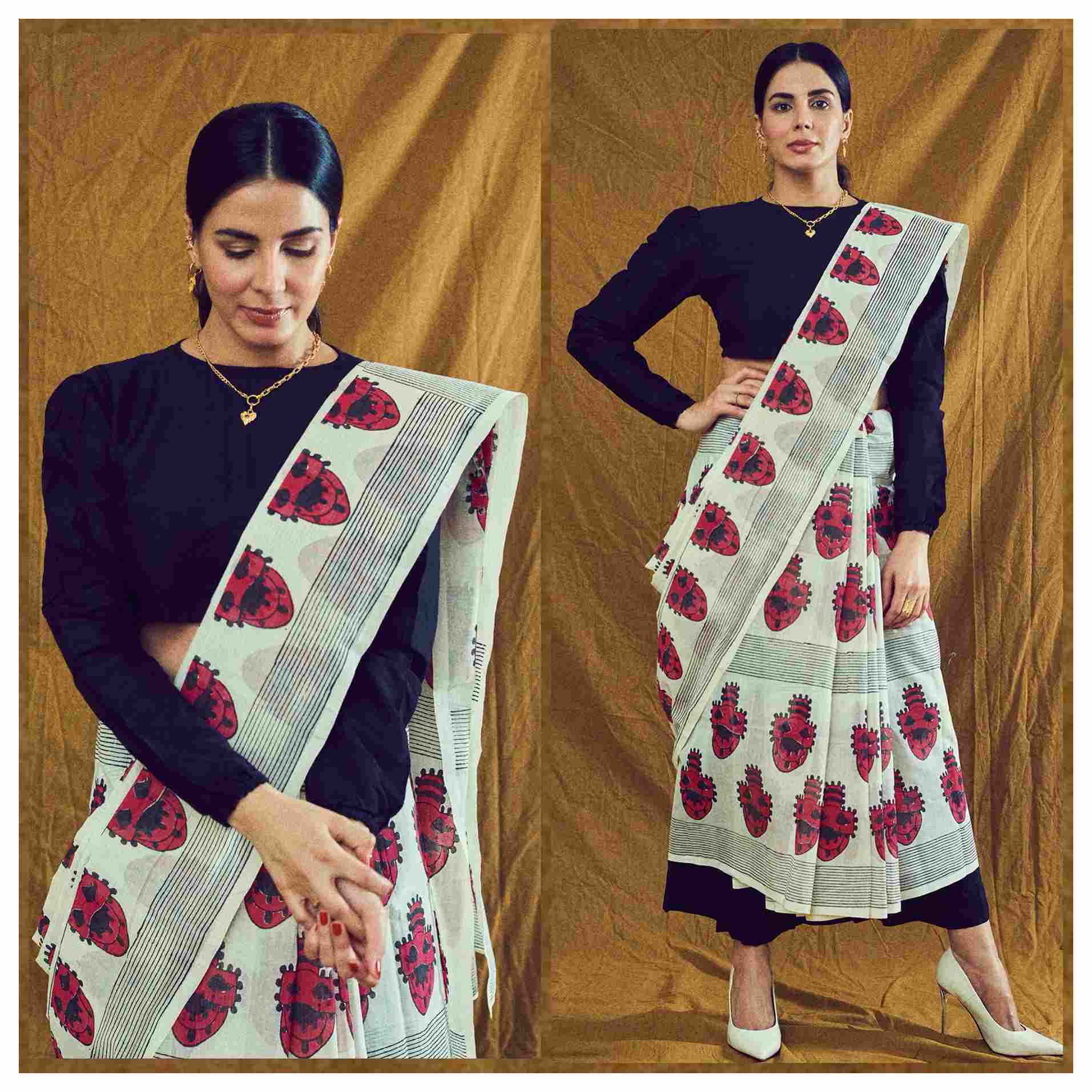 The vivid art of Kuthampully
To identify this form of handloom, you'd only need one look at the saree borders. And one village in Kerala, 50 km from Thrissur, Kuthampully, has been keeping the eponymous art of this handloom alive for years now. The village is home to the Kuthampully weavers of the Devanga community, whose origins trace back to Karnataka.
It was 500 years ago that clusters of these weavers were brought to Kerala by the Kochi royal family, who were looking to have exclusive garments made for the king and queen. Eventually, the clusters grew, the families expanded, and the tale of the magic of Kuthampully art was told far and wide. In 1972, the Kuthampully Handloom Industrial Co-operative Society was registered with 102 members, which has steadily climbed through the years.
What makes this handloom technique stand out is that on fabric made out of pure cotton and silk, the borders are decked in figures of deities, such as Kathakali, Lord Krishna, and so on. The softness of the fabric is unlike any other.
So when Jebin discovered this group in 2015, whilst looking for artisans who would weave for his newly launched brand, he was astonished to know they weren't happy.
From humble beginnings to stardom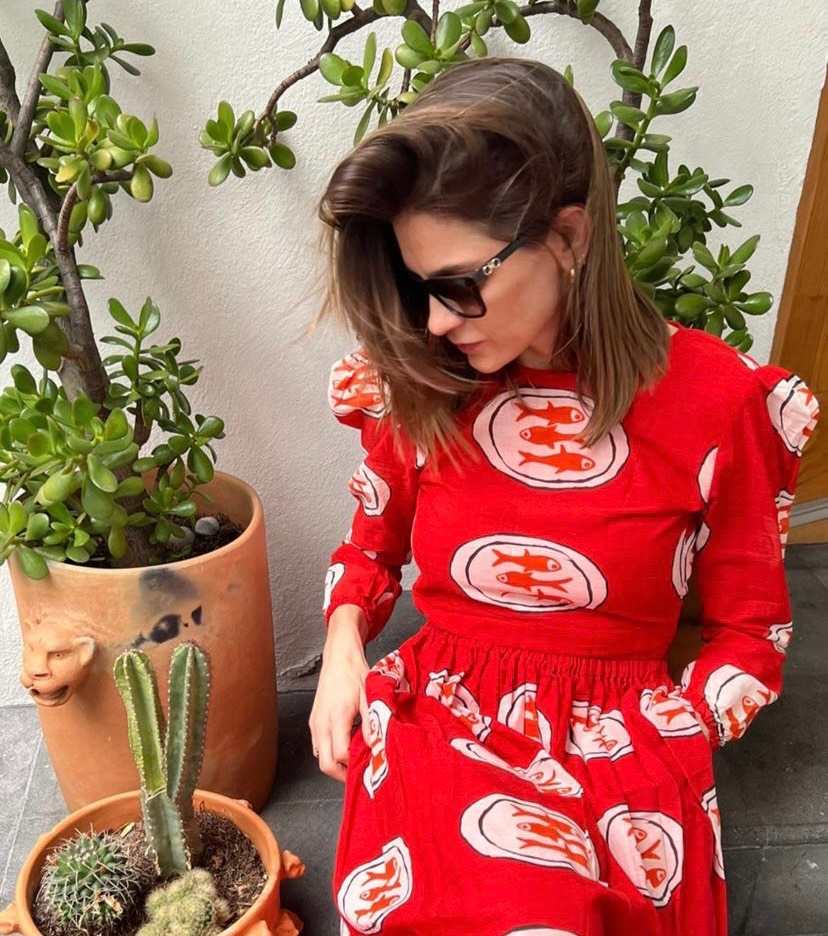 "Being a Malayali from Kerala, I've grown up hearing how handloom clothes, which are the pride of the state, are being replaced by machine-woven fabric, sold under the name of handwoven," Jebin explains. "These sarees are promoted as handwoven even though they aren't really, and no customer can tell the difference. It was only when I made a visit to the village in Kerala, where my brand clothes were being made, that I was alerted to these happenings on the ground," says Jebin.
The clusters of artisans were being exploited in the name of business.
Jebin adds it was all because of a student interning with him, who made a trip to the artisan clusters and was shocked at the revolting conditions that existed there. "These families have been engaged in handloom weaving for generations, and this is their only occupation. But modern society gives them orders, without paying them their dues. It takes an artisan 250 days to weave a saree. But at the end of it, he is paid Rs 250, while the same handwoven saree is sold in the market at a much higher rate."
So when Jebin approached the artisan groups with a proposal to collaborate in a way that they would earn more and get a consistent flow of work, they were overjoyed. It's been six years to that day, and Jebin and the six artisans are like family, he says.
Among them is Vigneshwaran, who recalls how seven years ago, there were over 50 looms in the village, but today, there are just four.
"People like Jebin can only bring a change to our weaver community. If we have more designers/entrepreneurs willing to work with us paying the fair wages we deserve, we can bring more weavers, as many have stopped weaving due to poor wages. We used to be paid around Rs 150 per day, but now we get paid Rs 600."
The artwork for every garment is hand painted by Jebin and then replicated onto blocks by the digital team. The fabric is then block printed. "We use eco-friendly dyes such as neel, flower extracts, etc, and watercolours are incorporated into the painting process. Every time a garment is sold, a sapling is planted to celebrate one more step towards sustainability," he says.
The brand ships pan India, as well as overseas to Canada, UK and US. They also have clientele such as Sonam Kapoor, Karisma Kapoor, Mexican actor Irene Azuela, Italian actor Melania Costa, Kalki Koechlin, Vidya Balan, and Taapsee Pannu.
But even amongst the glamour, Jebin maintains that for him, it is the ethos of the brand that will continue to be the main draw. "I was this kid who worked in the field, played in the mud and loved nature for what it was. My work today is just a continuation of that."
We bring stories straight from the heart of India, to inspire millions and create a wave of impact. Our positive movement is growing bigger everyday, and we would love for you to join it.
Please contribute whatever you can, every little penny helps our team in bringing you more stories that support dreams and spread hope.
Tell Us More