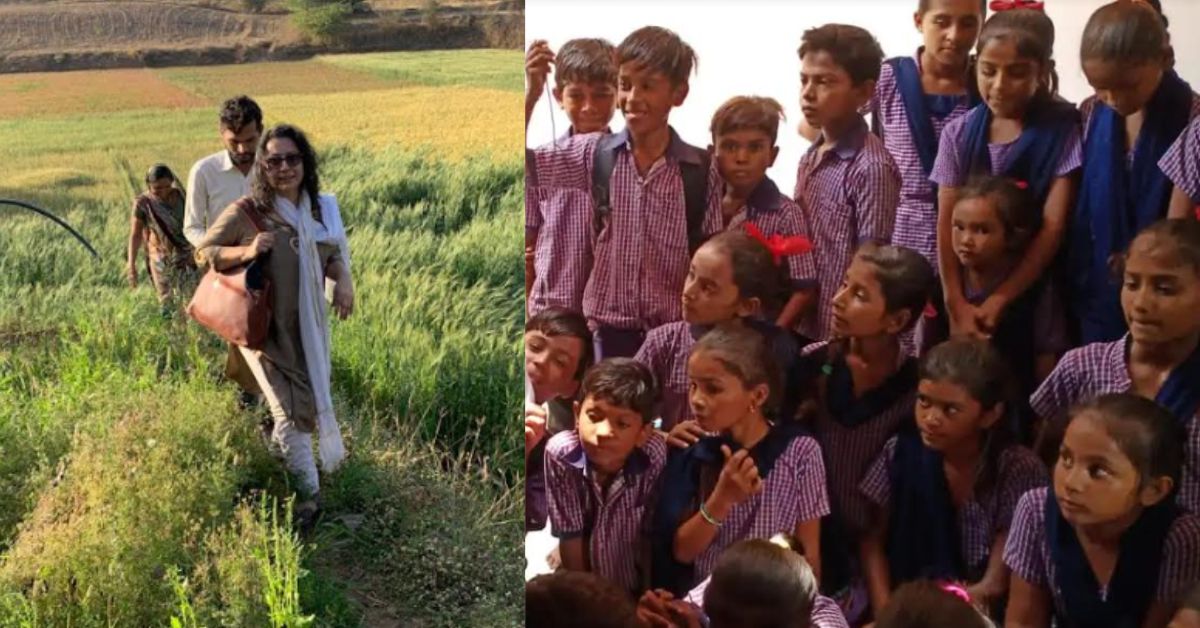 Engineer turned lawyer Prita is founder-president of the NGO Peace and Equality Cell (PEC), which works to prevent CSA by creating awareness and providing victims access to justice.
Trigger warning: This story contains mentions of suicide and sexual violence
As a child, Prita Jha had a strong sense of fairness. She recalls how she and her brother would argue into the night about rationality and justice. Today, the 55-year-old legal activist, researcher and trainer, is committed to address the issue of child sexual abuse (CSA) as comprehensively as she can.
Prita is founder-president of the NGO Peace and Equality Cell (PEC). Started in 2012, PEC's work is mainly two-fold — preventing CSA by creating awareness, and providing victims access to justice.
Under its ambit, Prita provides free legal representation to the victims, helps them access counselling, and makes efforts to rehabilitate them. Regardless of the outcome (conviction or acquittal), in all cases, survivors are supported by PEC so that they do not have to navigate the criminal justice system alone.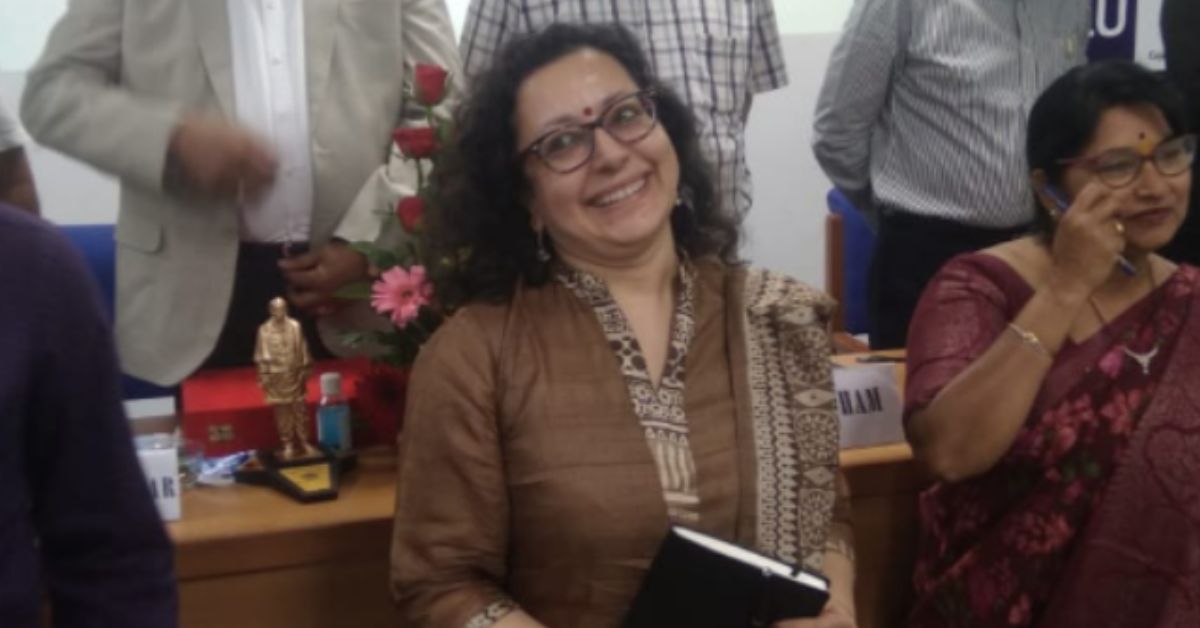 Interestingly, Prita is an engineer turned lawyer. "I studied engineering in the UK and took a course on 'law for engineers'. I was so fascinated by the course that I studied one year of law and converted my degree to a legal one. I then worked on the issue of domestic violence with a group of feminist lawyers in the UK."
"Having a deep desire to return and connect with India, I came to Ahmedabad in 2005. I started working with riot victims on cases of gender-based violence. The decision to set up PEC was an organic one to continue the fight for justice," she says.
Hasmukh's story
It was a specific case that made Prita and PEC focus on CSA. In early 2013, PEC got involved in a child rape case, where the 15-year-old victim had given birth. Hasmukh (name changed) had learning disabilities. The PEC team was convinced that it was not a case of a single rape incident, but protracted sexual abuse. PEC supported the child and family and enabled Hasmukh to secure much-needed counselling services.
After DNA tests, the police arrested two of the accused. Tragically, soon after this huge breakthrough, Hasmukh died by suicide, unable to cope with the stress and family conflict brought by revelations of the sexual abuse she had been subjected to.
"I visited Hasmukh in hospital. She had 97 percent burns. I was traumatised. Hasmukh was a girl who was always ready with a smile. Seeing her plight made me decide that I should focus my work on preventing CSA, not just providing legal aid to victims," says Prita.
Since then, Prita has led a group of lawyers, paralegals, activists, researchers and trainers who have been addressing the issue of CSA for the past 11 years in Gujarat. PEC has offered legal support to CSA victims in 320 cases so far. Of these, 194 were not fought till the end. Of the remaining 124, 76 have concluded, while the rest are still in the courts.
"Due to our persistent advocacy with the concerned departments, we have been able to procure a compensation of over Rs 1 crore so far for victims of CSA in 44 cases. Since 2020, the minimum compensation for a victim is Rs 4 lakh in penetrative sexual assault cases," she explains.
'Who is the boss of your body?'
PEC works widely in rural areas and among poor, marginalised communities. Apart from CSA, it works in the areas of domestic violence and other forms of gender-based violence.
The NGO conducts workshops with children, parents and teachers in rural areas as well as in urban communities. People are made aware of CSA and how to access justice in case it happens within their families or communities.
Up to the end of 2022, PEC had reached over one lakh children, apart from parents, teachers and Anganwadi workers, through its awareness programmes. Creating awareness on safe and unsafe touch is a very important aspect of prevention of CSA. Prita says, "We ask children, 'Who is the boss of your body? Many say, 'God'. We tell them, 'You are'."
In their awareness programmes, PEC uses Childline's 2013 short animated film 'Komal'. In the film, Komal, a young girl, is sexually abused by a neighbour. The film explains that there are four zones — mouth, chest, the space between the legs, and the buttocks — which should not be touched by anyone. Such touch comes under the category of 'unsafe' touch.
CSA is a complex issue
In 2007, the Ministry of Women and Child Development, Government of India, conducted a survey of 12,447 children across 13 states. As per its shocking findings, 53 percent of children had suffered some form of sexual abuse.
CSA covers several complex contexts. That is what makes the issue so challenging to address. Prita explains the four major contexts. The first is incest where parents or close blood relations are the perpetrators. The second is a trafficking situation. In these cases, children are sold for commercial gain, sometimes with the consent of poverty-stricken parents.
The third is sexual abuse by a known person. It may be a friend, neighbour, teacher, or other known person who grooms the child to win her or his trust. The fourth is adolescent sexuality. Minors experiment and sometimes get romantically involved. Those under the age of 18 years are considered children and cannot consent to sexual intercourse. In such cases, the boy is accused of rape.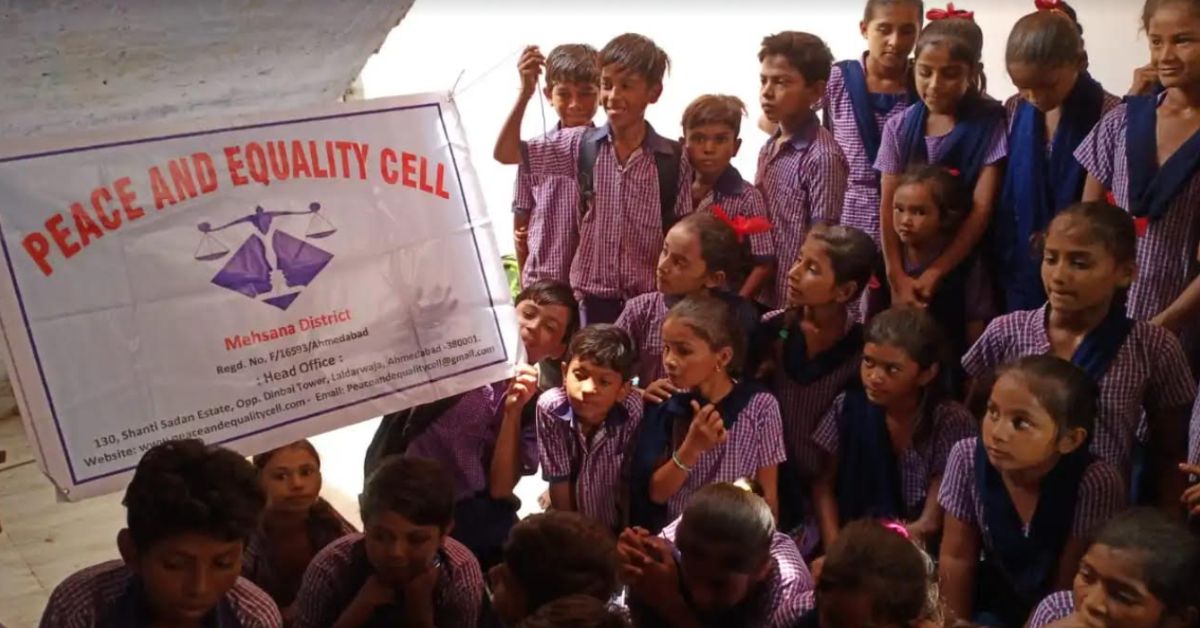 A big victory for Prita and PEC was a trafficking case involving a minor. The girl had lost both parents. When the trial court acquitted the accused, PEC moved the Gujarat High Court. The High Court awarded Rs 5 lakh as compensation to the minor.
"It's a big loss for us when the victims [die by] suicide like Hasmukh did. When a culture of violence leads to a loss of life, it is the worst possible outcome," says Prita.
The culture of silence
Prita explains that child sexual abuse is different from adult sexual abuse. "[Children] may not fully know what is happening to them. It is a serious betrayal of trust when the perpetrator is a known person, not a stranger. In some cases, the child may even love the perpetrator (especially, if it is a parent). Can you imagine how confusing this is for a child?"
The vulnerable age group for CSA, according to her, is 11-16 years, as that is when a girl starts looking like a woman. A small percentage of cases involve children below five years old. In the majority of CSA cases, a girl is the victim.
"As we don't talk to children about these things, they don't have a language to describe what has happened to them. Most children do not disclose the trauma they have faced. Because of this 'culture of silence', which is the biggest challenge PEC faces today, less than 5 percent of cases reach the police," she says.
"The Protection of Children from Sexual Offences Act, 2012 (POCSO) is a child-friendly and child-sensitive legislation meant to address the issue of CSA. This is the first Indian law specifically for children who had been sexually abused," says Prita.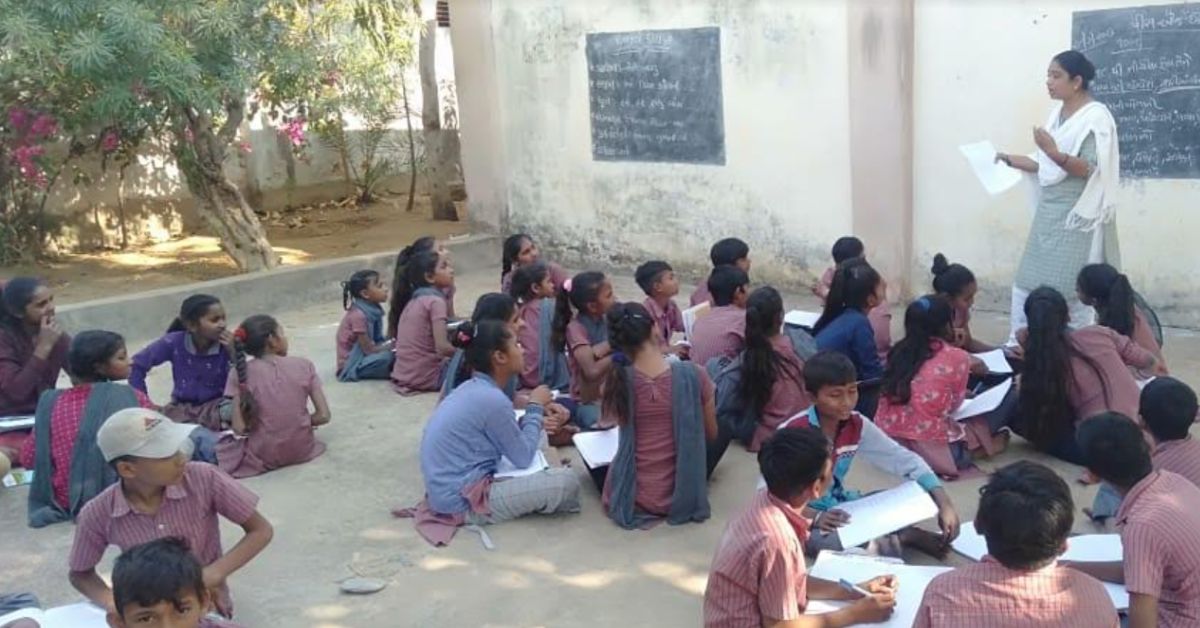 POCSO provides for a child-friendly system for reporting the crime, recording the evidence, investigation, and speedy trial through designated special courts. The idea is to ensure that the child victim is not re-victimised and damaged further, she explains. PEC, in collaboration with other organisations, conducts training on POCSO.
One of the biggest achievements of PEC has been the results of a PIL filed in 2014 on the poor condition of shelters. A set of new rules for shelters in Gujarat is in place now. "We believe that survivors of gender-based violence must have a safe space where they can recover and rebuild their lives," says Prita.
PEC also conducts training programmes on mental health and shelter rules for shelter managers. It also works with government functionaries to ensure that implementation of the POCSO Act is carried out properly.
The way forward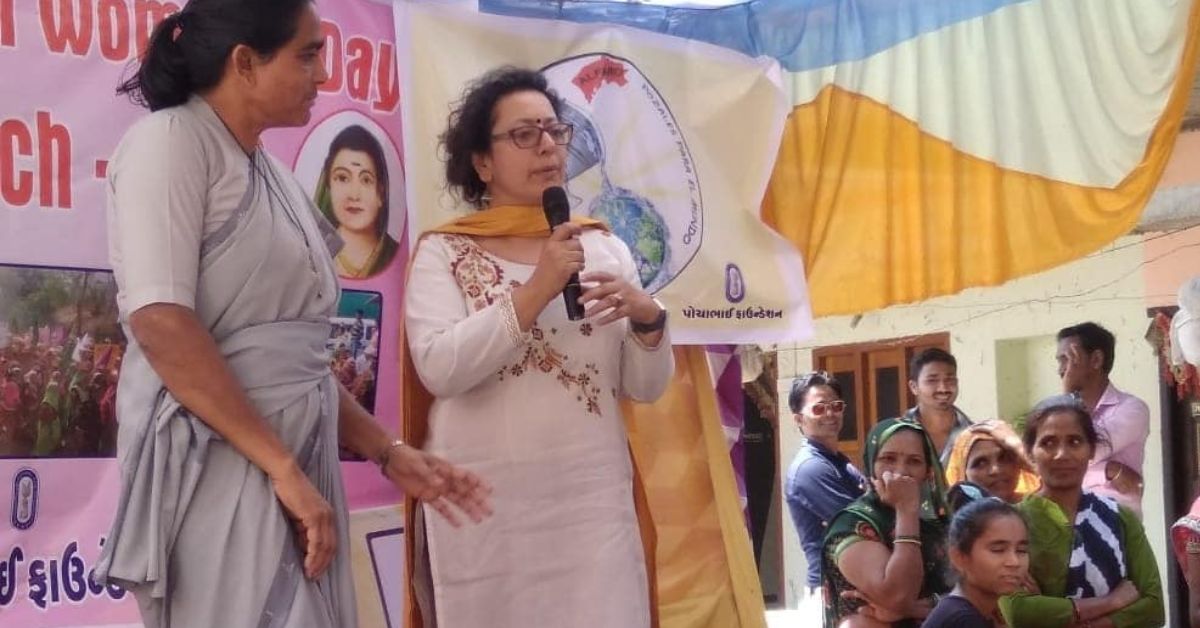 Plans for the future include expanding to other states, says Prita. "We have started work in Bihar and will soon do so in Jharkhand soon. Uttar Pradesh and Haryana are also on our radar as far as work on addressing CSA is concerned. We plan to support local activists to bring about awareness and change in these states."
According to Prita, justice is a long-term transformational process. It is not about vindictiveness or demanding the death penalty. Creating a just society is the goal. Punitive actions are not always the answer. A change in mindset is what's required, she says.
"This line of work is emotionally upsetting. It is often very distressing to meet the victims and their families. The first time I came across a CSA case involving incest was very disturbing for me. But I am committed to continue this work because victims of CSA will always need non-judgemental empathy and support," she says.
Edited by Divya Sethu
For more information about PEC's work, you can visit their website.
If you are struggling with thoughts of suicide, you can reach dial 9152987821 for the iCALL helpline, or access a list of suicide and mental health helplines here. Dial 1098 for Childline's helpline for child sexual abuse victims and survivors.
We bring stories straight from the heart of India, to inspire millions and create a wave of impact. Our positive movement is growing bigger everyday, and we would love for you to join it.
Please contribute whatever you can, every little penny helps our team in bringing you more stories that support dreams and spread hope.