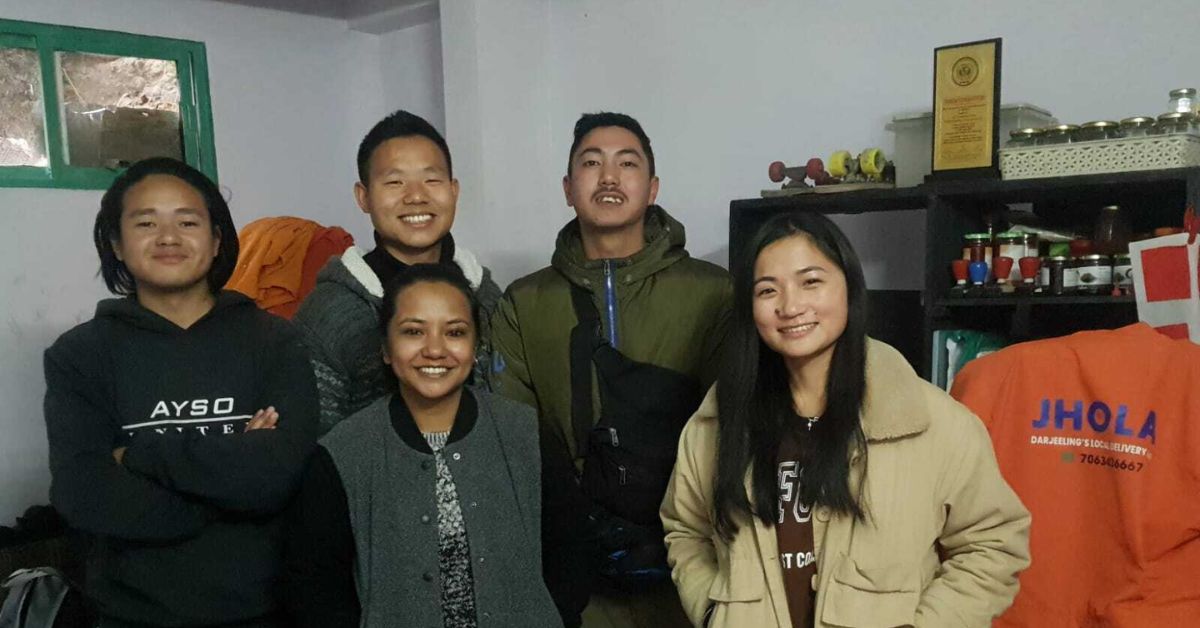 Hoping to build an online world of "all things Darjeeling", Prashansa Gurung gave up her career in Mumbai to launch Darjinc, an online platform that is generating employment through its many wings. She recalls her journey.
"Hun dai na (This is impossible)," was a phrase that followed Prashansa Gurung (35) like a shadow. Be it her living room, her office, or the inside of her own head — the words would follow her around wherever she went.
This was because, in late 2018, she decided to come back home to Darjeeling, leaving behind her blooming filmmaking and journalism career in Mumbai. The reason to come back was to do something for her homeland, she notes.
"I wanted to create work opportunities in Darjeeling. When you talk about the hill town, it is mostly famous for its 3 Ts — tea, tourism and timber. If the youth finds no place among these three sectors, they run away to metropolitan areas. But I wanted to form a company, a space that accommodates the youth of the city and their problems," she tells The Better India.
With this intention, she started Darjinc, "a one-stop place for all things Darjeeling". This is a tech-based startup with multiple wings. For instance, there is the Den, which helps budding entrepreneurs in Darjeeling to plan, find funds and execute their business plans. Then there is Jhola, a concierge service, and Bajaar, which sources authentic Darjeeling products from local vendors and ships them worldwide.
All in all, Prashansa aims to offer "a digital copy of Darjeeling" to the rest of India.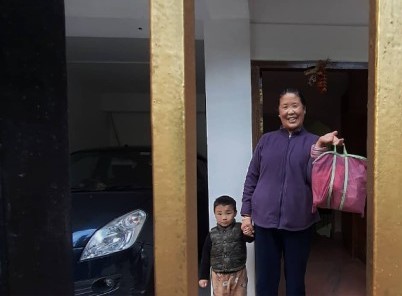 'All roads led to Darjinc'
"The idea behind Darjinc was the result of my need to do something for my homeland. I wanted to create an opportunity-based platform that shows the people that there is work here. I want to prevent the talent and youth from moving out," she says.
And the idea came to her when she was still in school.
"I was in school when I first thought of creating something local that benefits the community and puts Darjeeling on the map. I was in Delhi with my parents for the summer, and we went to a store in Janpath. The store had many Delhi-centric products, which really impressed me. I thought Darjeeling is also a tourist-centric place, and there should be something like this there too," she says. 
After completing her schooling, she moved to Delhi to pursue History honours and then to Mumbai to become a journalist. 
"I did my journalism and mass communication from St Xavier's and landed a job with Times Now. I worked for them and many other organisations like Femina, MTV etc. I like to call myself a storyteller, and I found filmmaking a great way of storytelling," she informs.
Prashansa has also worked on various film and photography projects. "While I was working in Mumbai, the idea of Darjinc never left my mind. During my final days in the city, I was going crazy. Whatever I did, by the end of the day, I would find myself thinking about Darjinc. All my roads were leading me here," she recalls.
In 2016, she came to Darjeeling and incorporated the company.
"I was very particular that the company needs to be registered and function from Darjeeling. With technology, one can work from any place, but Darjinc needed to be born in Darjeeling. I went back to Mumbai for another year after registering the company. I would always save a portion of the money that I earned from my projects for Darjinc," she says.
Prashansa moved back to her hometown in 2019 and started working on her business.
'A digital copy of Darjeeling'
"By the end of 2019, I had formed a team that was equally enthusiastic, not only about the business but also about the cause behind it. We were ready to launch a range of products, but then the pandemic hit. I had already made achars (pickles) native to Darjeeling by collaborating with SHGs in the city. We had Dalle Pickle, Kinnema Pickle, Lopsi ko achar, etc stored in Siliguri. Everything was ready [before the pandemic hit]."
When it did, Prashansa realised she had exhausted all her savings on the launch of the products. "The team was enthusiastic and as a founder, I needed to find a way to keep the energy up. This is when 'Jhola', which in Nepali means a bag, was born."
"We started off with a borrowed scooter and Rs 1,400, and we delivered whatever people asked for," she says, adding that in the first month, she delivered products without any charges to help people.
This helped her gain the trust and confidence of the people around her. "The concept of a startup did not really exist here before we came along. The people needed to see our faces and our work to trust us. Jhola did that for us," she says.
Darjinc, today is, as Prashansa describes, "a digital copy of Darjeeling. It is all things Darjeeling".
With Bajaar, they sell authentic Darjeeling products such as traditional Selroti, Nanglo, Sil Timur, Dallay Imli, Phamphal (Avocado) jam, Gundruk, Kinema (fermented soybean food).
Meanwhile, Den is a club for the entrepreneurs of Darjeeling. "They come to us with whatever stage they are in with their idea. We help them out in terms of planning, funding, etc, and then the products from the Den are listed in Bajaar," she says, adding that so far, this wing has empowered 112 entrepreneurs this way.
Rahul Ganguly, an employee at Darjinc, says, "I was a research scholar writing on Darjeeling when I met Prashansa. I immediately loved her idea and wanted to be a part of it. The initiative feels more like a cause to me. It is amazing to see such a transformative initiative run in the city."
A hopeful end to trauma, struggle and pain
The major struggle that Prashansa faced was the lack of faith in the people in the company. 
"I was a woman in my 30s, who had come back home and left her job in Mumbai to do business in Darjeeling. I was living in my mother's home. Whoever I would talk to about Darjinc would think I had gone crazy. They would say 'Hun dai na', a common saying in Nepali, which means it is impossible," she says.
"The attitude is rooted in something much deeper than we know. The people — my people — have suffered so much violence and trauma in the past that it has inculcated a defeatist attitude in most of us. When the dreams of our ancestors were destroyed, we became restrictive. The parents don't want their children to dream big," she says.
The Gorkhaland Movement was a campaign to create a separate state in West Bengal. The movement led to many agitations and resistance, as well as spurts of violence between the people and police, resulting in more than 1,200 deaths over the years.
In 2017, agitation began when the West Bengal government announced on 16 May that the Bengali language is made a compulsory subject in all schools across the state. There were widespread protests, violence, and arson, which resulted in the loss of life and property. 
Recalling the incident, Prashansa shares, "I was in Mumbai in 2017 when it happened. I had no way of contacting my family. Our friends lost their lives in the agitation."
"This is an internal struggle that almost everyone in the place has, but it never comes to the surface. Enough of the fighting, enough of the trauma — we need to move forward and grow as a society," she says, adding that the people of Darjeeling needed an apolitical entity in which people could put their energies.
As Darjinc picked pace, revenue started to flow, and so did the trust and encouragement of the people. In the financial year 2022-23, the company made a revenue of Rs 11 lakh.
"The words 'Hun dai na' changed to words of encouragement and praise. People realised that it is not necessary to move out of the city to find work. It was the biggest victory. I believe that my product is not the tangible things that we sell but the intangible shattering of the cycle of low self-esteem," she says.
Prashansa proudly shares that after Jhola, many other similar delivery services started in Darjeeling. She says, "I think it was the biggest win. The idea that work opportunities can be created here was infused in people now."
She has no plans of stopping selling products and concierge services. "We have some plans for Bajaar. While it might look like an Amazon, it will be giving many services, like taxis and tour packages. Bajaar will be a market for everything," she says. 
"I believe that Darjeeling is ready for change. It is digitising. We have, in many ways, been frozen in time while the world progressed around us due to certain political movements and the trauma that followed. But we can feel the winds of change, and I want to make sure that when the hour strikes, it should be our people sitting in the front row," she says.
Edited by Divya Sethu
We bring stories straight from the heart of India, to inspire millions and create a wave of impact. Our positive movement is growing bigger everyday, and we would love for you to join it.
Please contribute whatever you can, every little penny helps our team in bringing you more stories that support dreams and spread hope.