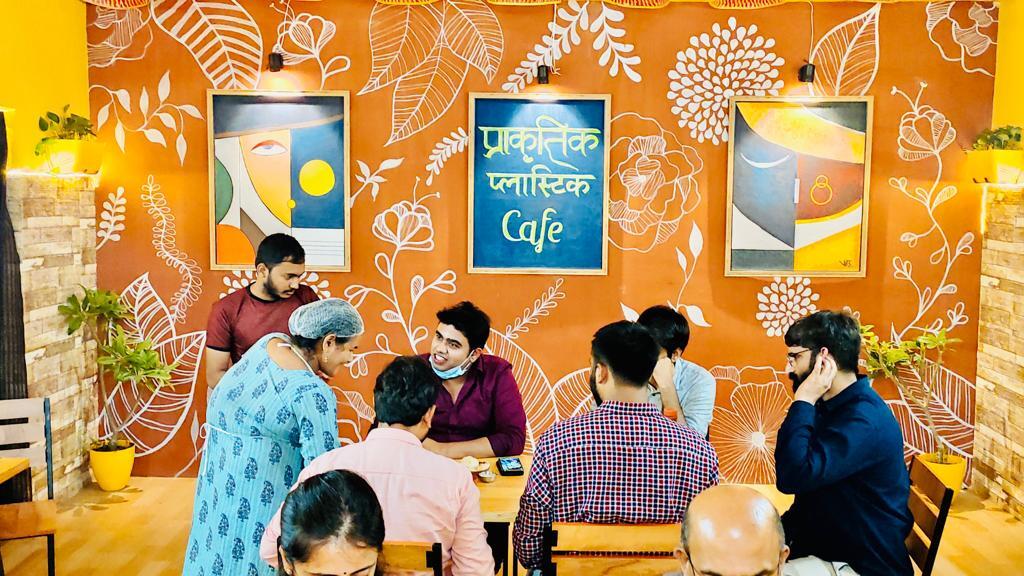 In accordance with the government's ban on single-use plastic, the administration of Junagadh, led by Collector Rachit Raj, launched Prakrutik Plastic Cafe, which serves nutritious food in exchange for plastic.
A cafe in Junagadh, Gujarat, does not ask you for money after your order, instead, it asks for plastic. Taking the term "plastic money'' quite literally, the cafe accepts plastic as a form of payment for whatever you order.
One can simply go with half a kilogram of plastic waste and get a beverage, or order a dish from the cafe's menu for a kilogram of plastic.
The city's collector, Rachit Raj, along with his team, started Prakrutik Plastic Cafe on 30 June 2022 in line with the centre's ban on single-use plastic. So far, the cafe has collected 673 kg of plastic from customers, saving them from ending up in landfills.
"Plastic is such a huge part of our lives. We all own things made out of plastic, even I do. But when I would read reports about the amount of plastic waste we are generating, I felt horrible about the position we are in. So, I decided to do something about it. The government's decision to ban single-use plastic became a stimulus for me," tells Rachit to The Better India.
"The whole agenda of starting the cafe is to promote natural living and discourage plastic usage. The waste which is collected is in turn sent for recycling," he adds.
The three-fold vision of the cafe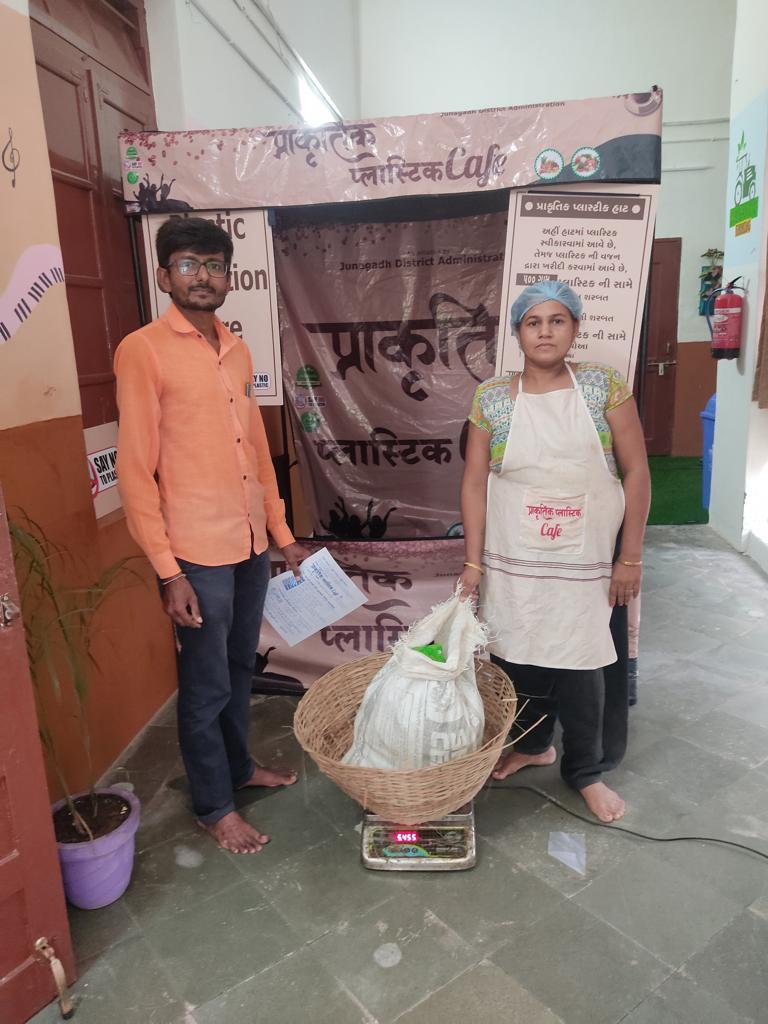 Rachit says that the cafe focuses on three main aspects. "First, it collects plastic waste from people and discourages them from using plastic. Second, we only serve food made out of vegetables that are grown naturally. For this, we have a tie-in with natural farmers. Third, women from self-help groups run the cafe, because we want to uplift them with work opportunities."
"People consuming chemical-infused food is becoming a huge concern. So, I also wanted to promote natural farming in Junagadh. That's when I thought of serving natural food in the cafe. This will not only motivate farmers to practise natural farming but also encourage and educate people to eat clean food," he continues.
Taking the ideology of prakrutik (natural) food one step further, Rachit says, "All our food is served in clay utensils and we even sell them to our customers."
The cafe is currently run by women from a self-help group called Om Shanti, led by Rekha Ben.
"They serve various beverages such as waryali sharbat (fennel drink) and nimbu sharbat (lemonade), and food items such as idli, poha, dhokla, methi thepla, and Gujarati thali. The cafe is functioning well as they have regular customers, and the number is particularly high during festivals and national holidays," says Bhoomi Keshwala, the sub-divisional magistrate of Junagadh, who was also a part of Rachit's team.
She adds, "It is a great initiative and the brainchild of our collector. The earlier self-help group running the cafe also incorporated it with food-delivery apps like Zomato and Swiggy, so that people can eat their natural food from home also."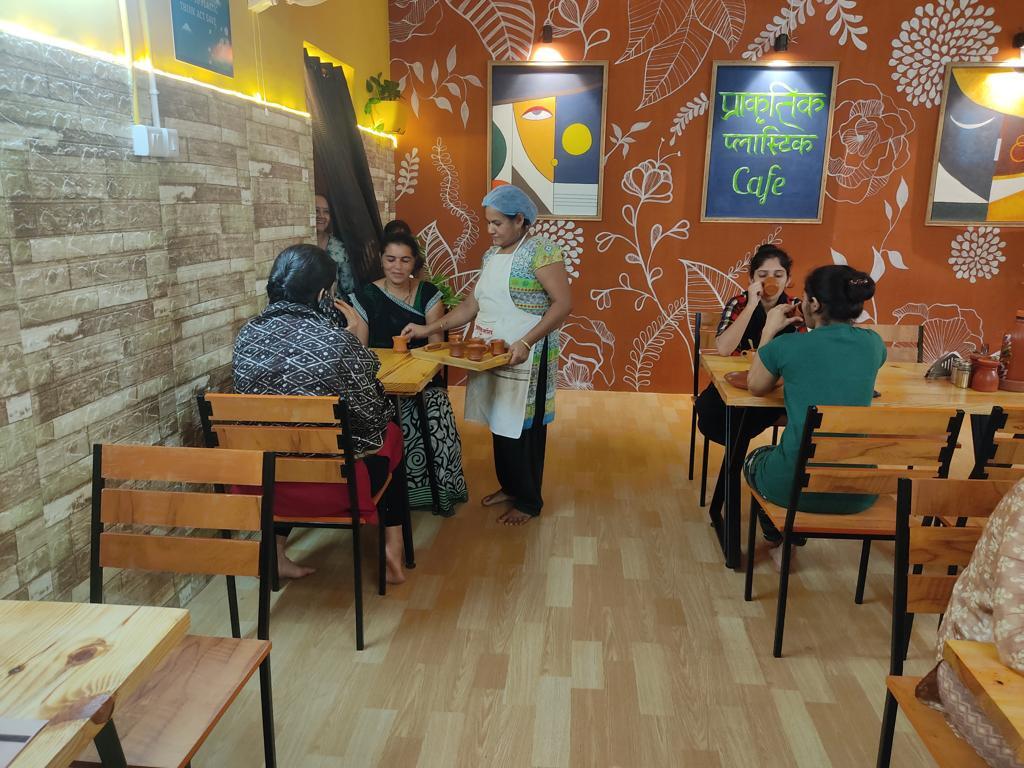 The cafe received a warm welcome from the people as they lined up with plastic to taste the food. "We were not expecting this huge a turnout out at all," shares Rachit, adding, "People felt proud that Junagadh, their city, is the pioneer in this initiative. This delight attracted many customers — from saints to government officers. They love that they're a part of something environmentally friendly."
Rachit is ambitious about making the cafe an even bigger success and his city plastic-free. He says, "I know that a few kg of plastic waste collected is like a drop in the ocean, but I'm sure that these small steps will lead to something bigger."
(Edited by Pranita Bhat)