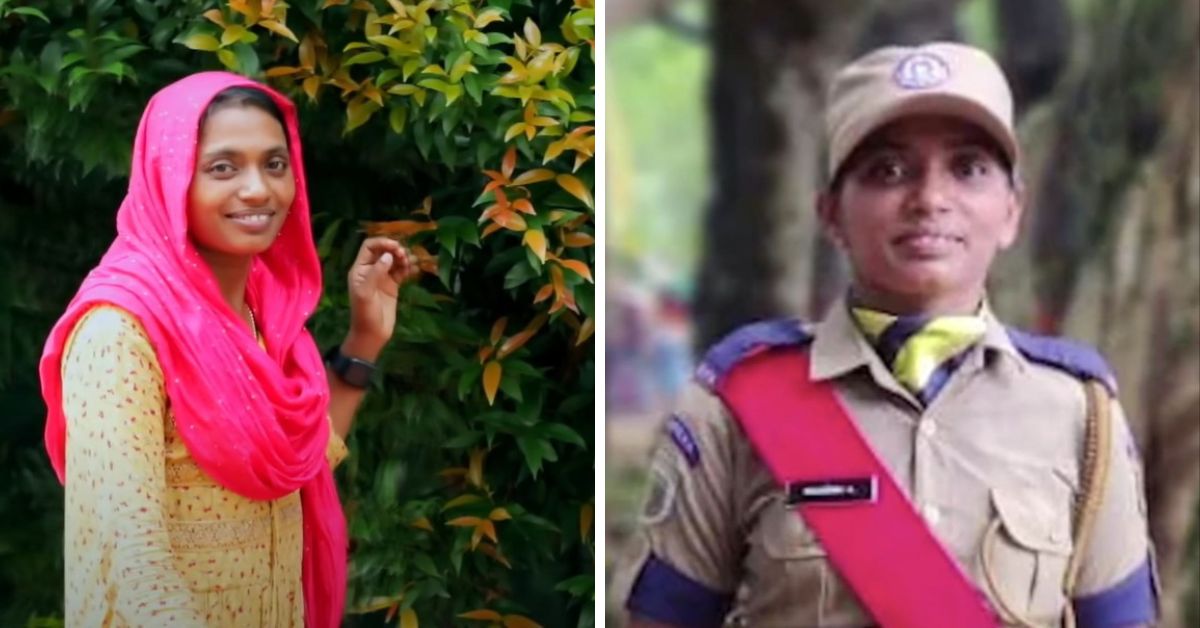 Noujisha A from Kozhikode, Kerala came out of an abusive marriage in 2016 and studied hard to become a police officer. Watch her inspiring journey!
Back in 2016, Kozhikode resident A Noujisha, a homemaker, was suffering in an abusive marriage and was on the verge of ending her life. But today, this 32-year-old woman has become an inspiration to many women for having overcome her obstacles bravely and for chasing her dreams.
Noujisha did her master's in computer application (MCA) and worked as a guest lecturer before getting married in 2013. Her life took a turn for the worse from there when her husband came in the way of all her ambitions and devalued her achievements.
This behaviour slowly turned into domestic abuse that lasted for more than a year. This mother of a six-year-old tried to die by suicide but then decided to get out of her toxic marriage.
She started studying for competitive examinations, worked hard and found success when she became a civil police officer (WCPO). She joined the office on 15 April, 2021.
"Tears rolled down my cheeks when I got the appointment order," she told The New Indian Express.
Noujisha says that her family — her parents and son — supported her and always stood by her side. Her advice to all women out there is to "not suffer in silence and get out of it to chase your dreams."
Watch the brave journey of this cop:
(Edited by Pranita Bhat)