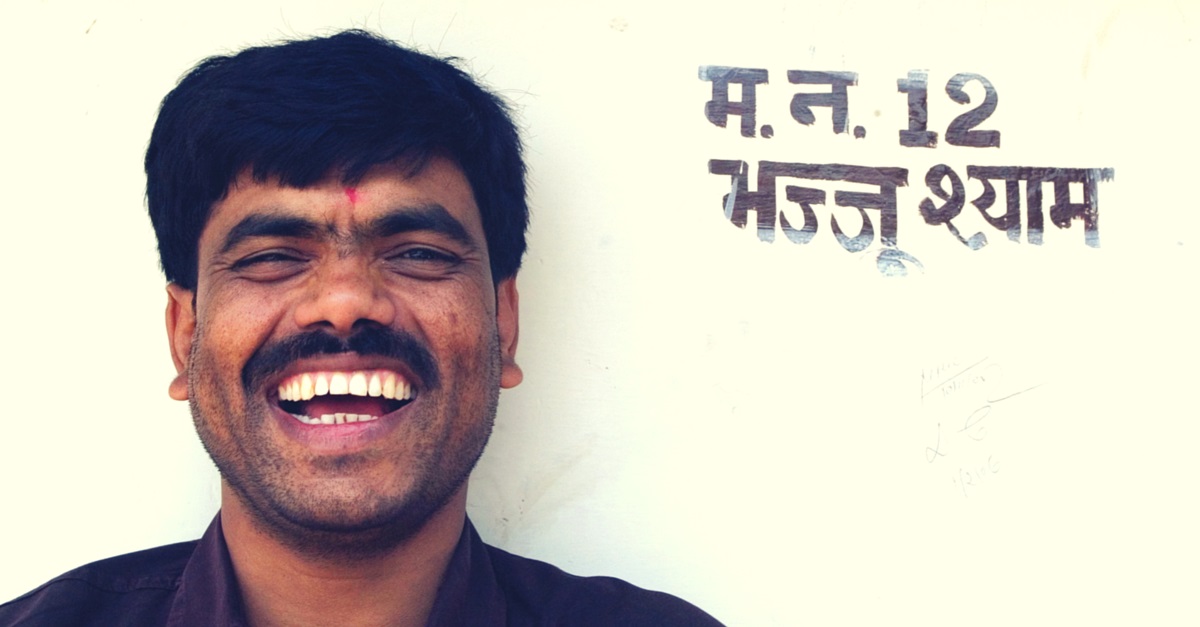 From living amidst the challenges of rural India, to becoming an acclaimed artist, illustrator, and writer – this is Bhajju Shyam's journey. Today, his book, 'London Jungle Book', has been published in five foreign languages and his paintings have been exhibited far and wide around the globe.
From living amidst the challenges of rural India, to becoming an acclaimed artist, illustrator, and writer – this is Bhajju Shyam's journey. Today, his book, 'London Jungle Book', has been published in five foreign languages and his paintings have been exhibited far and wide around the globe.
"How did a tribal man like me go from a village in a forest to a city like London? That's the question in everyone's mind. It's quite simple. An artist goes where there is work."
In 2001, Bhajju Shyam was presented with a unique opportunity in the form of an invitation to paint the murals of an upmarket restaurant in London. This trip accounted for many firsts – first trip abroad, first flight, and first ever passport. He then beautifully depicted and narrated these in the 'London Jungle Book', which was published in 2004 by Tara Books. Inaugurated in the Museum of London, this visual treat, an instant hit among art and literature buffs, became his gateway to the world of art and books outside of India.
Bhajju's Journey to London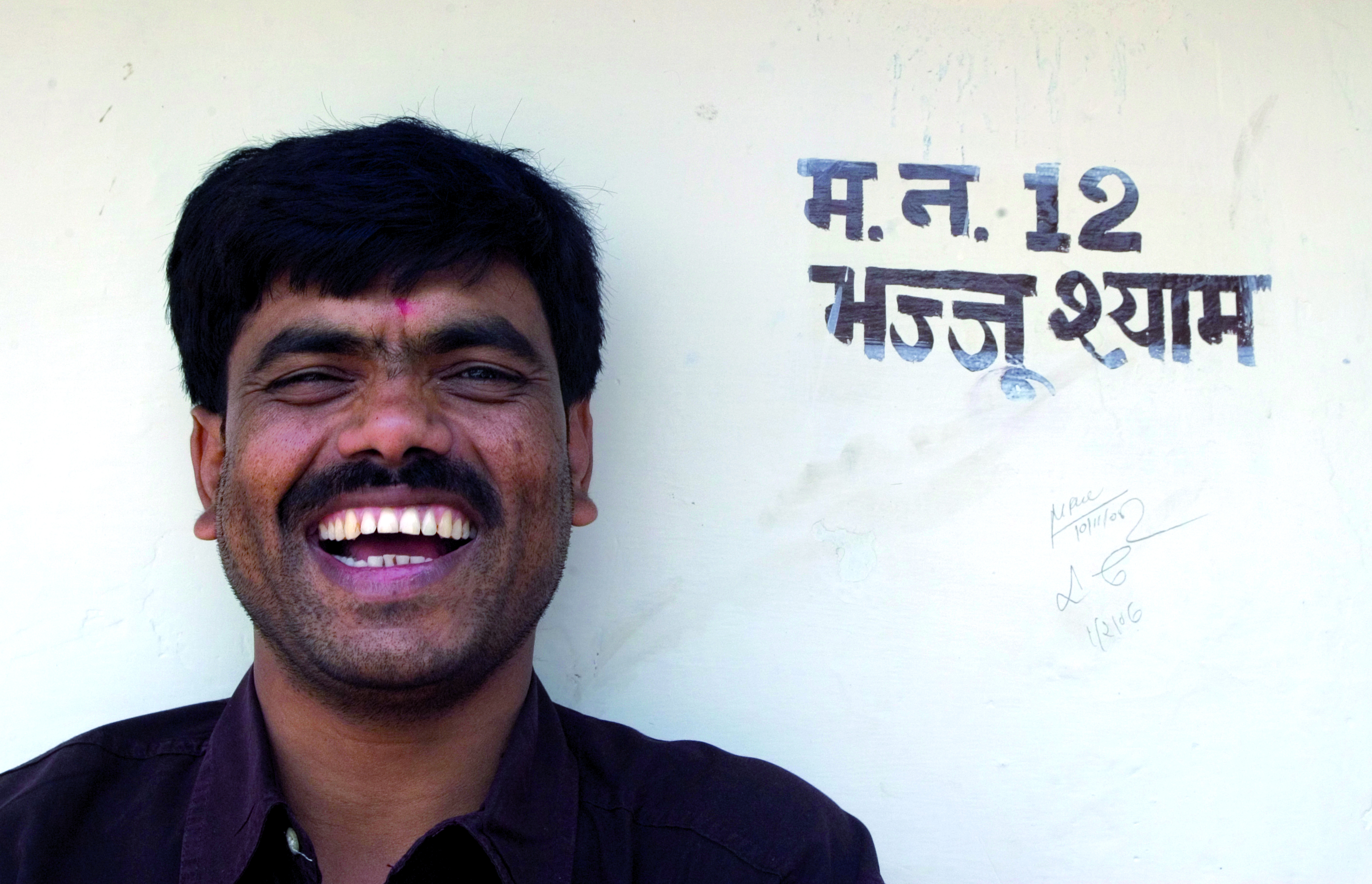 Bhajju's story begins in 1971 in Patangarh, Madhya Pradesh. Born in a family of the Gond Pradhan Tribe, his childhood was similar to that of many from the rural landscapes of India.
It was a challenge for Bhajju's family to provide for the three children.
"One of us would have books, the other would have a uniform, and the third would have a bag. If we were all one child, we would have made it through. But we were three and there wasn't enough to go around."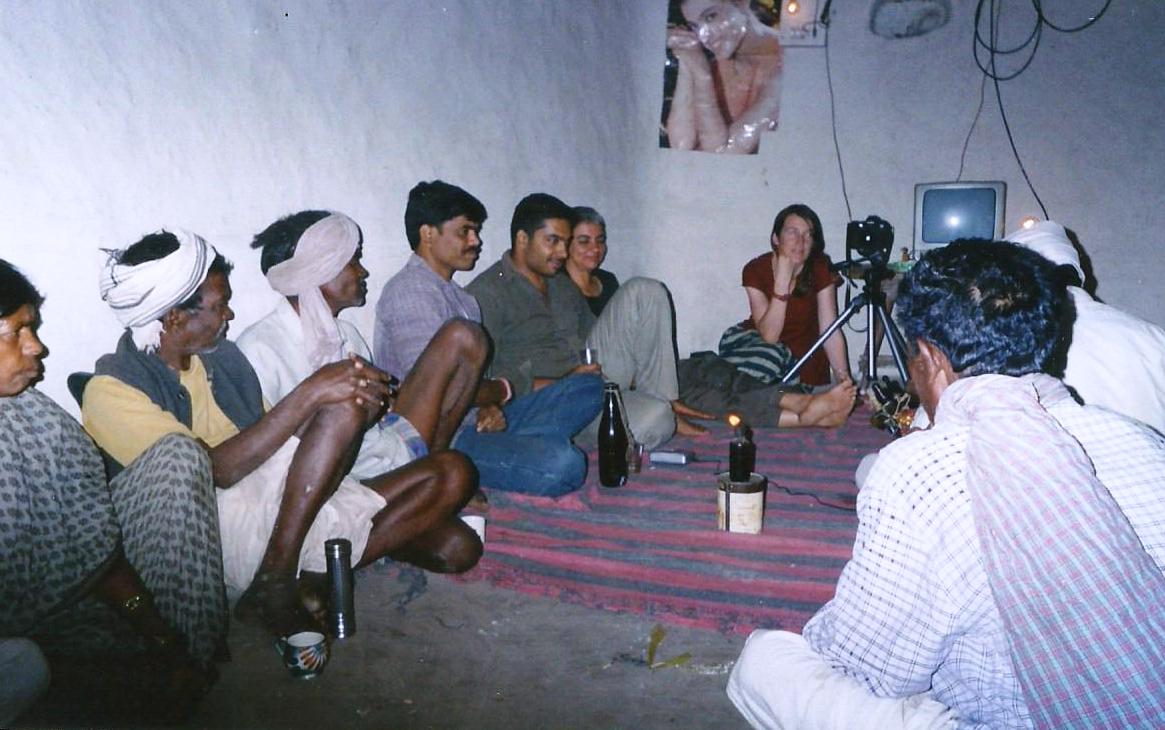 When he was 16, Bhajju resolved to leave Patangarh and take up a job to support his family. His resolve took him to Amarkantak to work on a tree plantation project. Here, Bhajju earned Rs. 2 for every sapling he planted. Unhappy with his job a year later, Bhajju took off for Bhopal. After having worked as a night guard and an electrician in Bhopal, he still found himself unsatisfied. Eventually, in 1993, Bhajju's uncle and renowned Gond artist, Jangarh Singh Shyam, invited Bhajju to be his apprentice. "I always helped my mother with the paintings on our walls at home when I was younger, and after going through many jobs, I decided this would be just another one."
Bhajju joined his uncle and began filling in the colours and fine patterns of Jangarh Shyam's art works. Jangarh encouraged Bhajju to begin his own art work when his talent became apparent. During an exhibition in Delhi, Jangarh managed to sell five of Bhajju's paintings for Rs. 1,200. It was a significant amount for Bhajju and it motivated him to continue in the field of Gond art. Soon, he ventured out on his own and worked on honing his skills. He began selling art works independently and slowly started gaining recognition in the world of indigenous art.
But bigger opportunities were in store for Bhajju. His art gained much attention at an exhibition of indigenous art in Paris in 1998, and in 2001, he got a chance to travel to London. Bhajju left India in apprehension after hearing stories about foreign lands; he returned after two months as a story teller himself.
The incredible in the ordinary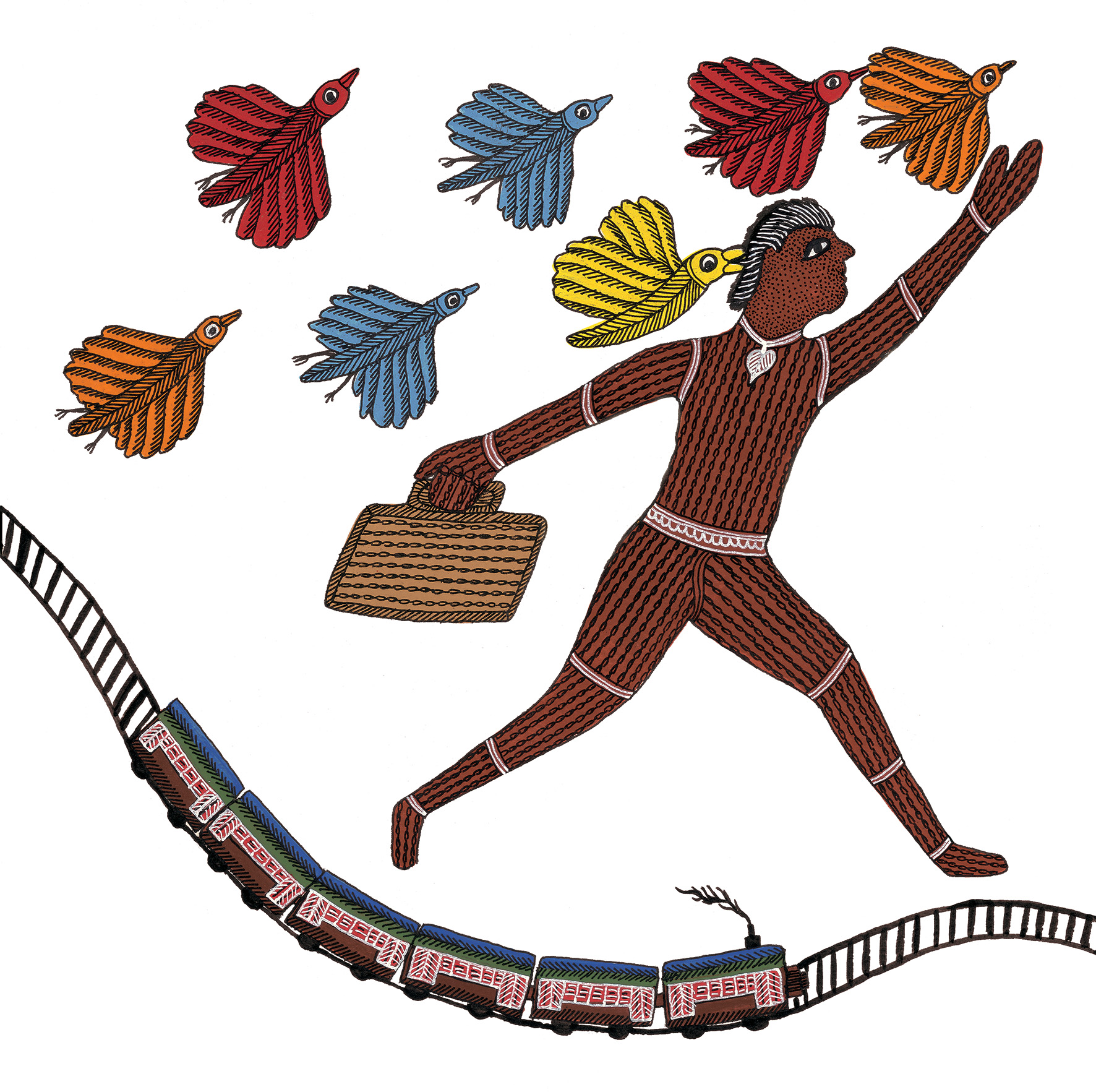 For many of us who are used to zipping around in flights from one state to the other, or sometimes from one time zone to the other, travel holds no novelty. It does not captivate us or make us pause to observe and deliberate. The 'London Jungle Book' can be likened to the wonder a child has on encountering the unfamiliar. Bhajju brought out the incredible in the ordinary. Nothing escaped his inquisitive eye, and every experience in London was very creatively expressed through his illustrations and narrations.
Bhajju humorously describes his first flight in the book.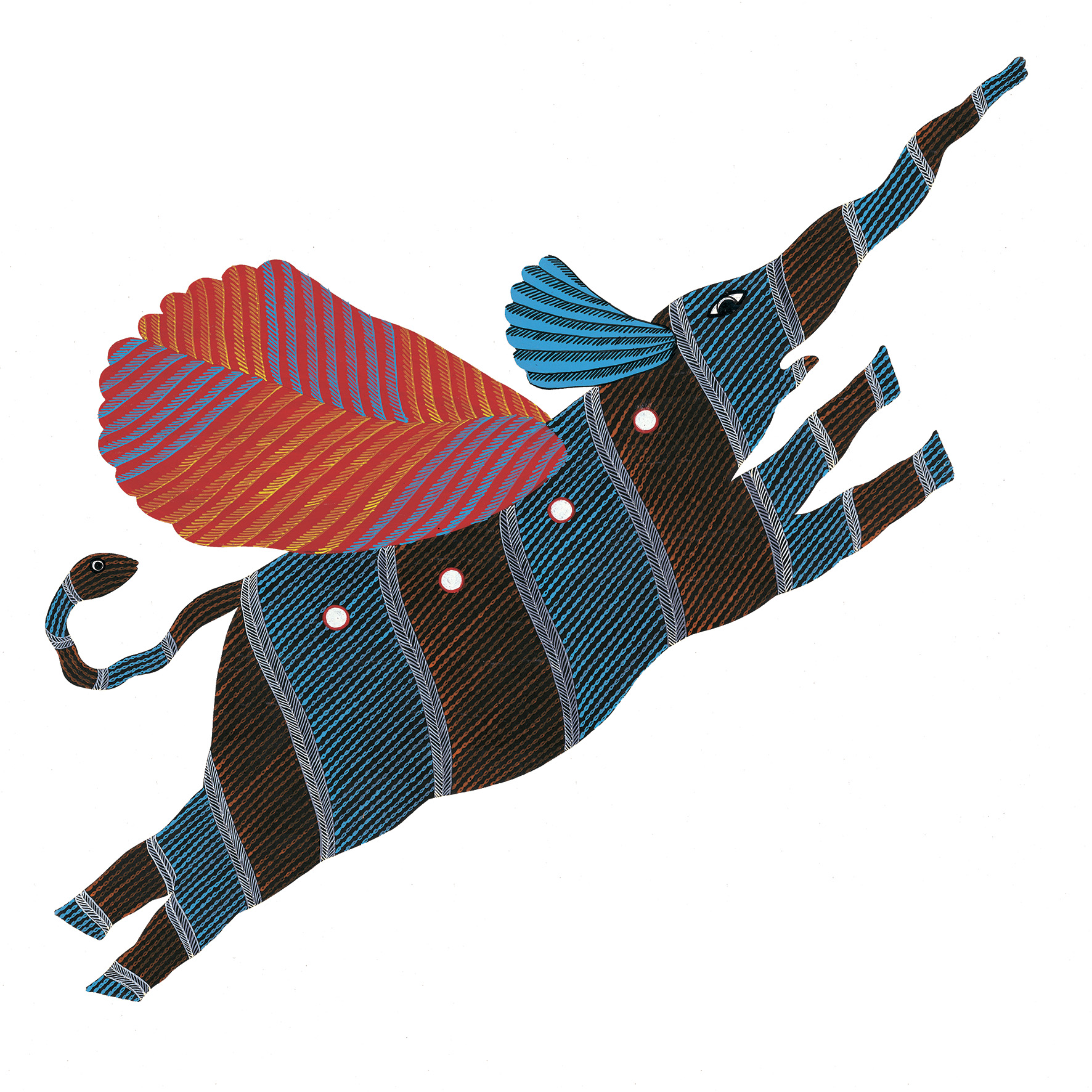 "The way it happened was like this. It was night and I could see nothing outside. Inside there were only queues and lines of people. So it was queue up, get a stamp on a document, sit down on a row of seats, wait. Then queue up again, another stamp, another row of seats. After this had gone on for a while, and we had sat down in one more row of seats in a sort of long waiting room, I asked the man sitting next to me, "When are they finally going to let us get on the plane?" he looked at me strangely and said, "My friend, we're inside it!"
Ever thought there could be beauty in the subway of London?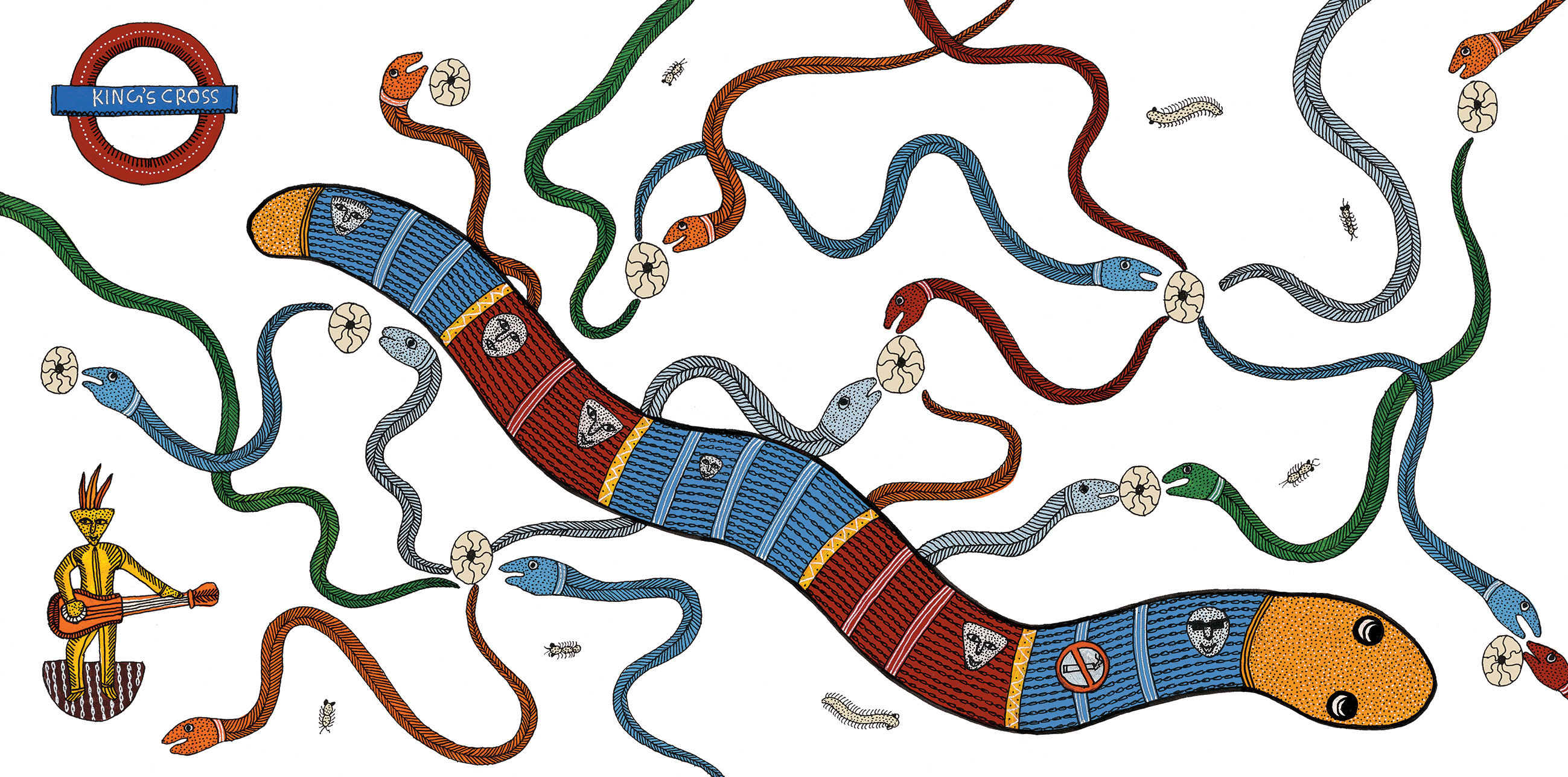 Bhajju writes "The stairs were moving on their own, collecting people and taking them deeper under the ground. But this was the strange thing – there were more people down there than up on our streets. And then I saw that there were trains running there – under the ground. It was one of the most wonderful things I saw in London, and one that I will never forget – this idea of snuggling your way through the earth."
After returning from London, Bhajju could only speak of that city. And, awaiting him was a curious audience. "All the way to my village, and for the next ten days, I spoke of nothing but London. London, London, London. One thing was clear – for that moment, everyone was listening to me. Usually, in our village, it is only the elders or the bards who are allowed to sit in the centre and tell stories to everyone. Now I had become the bard."
The journey so far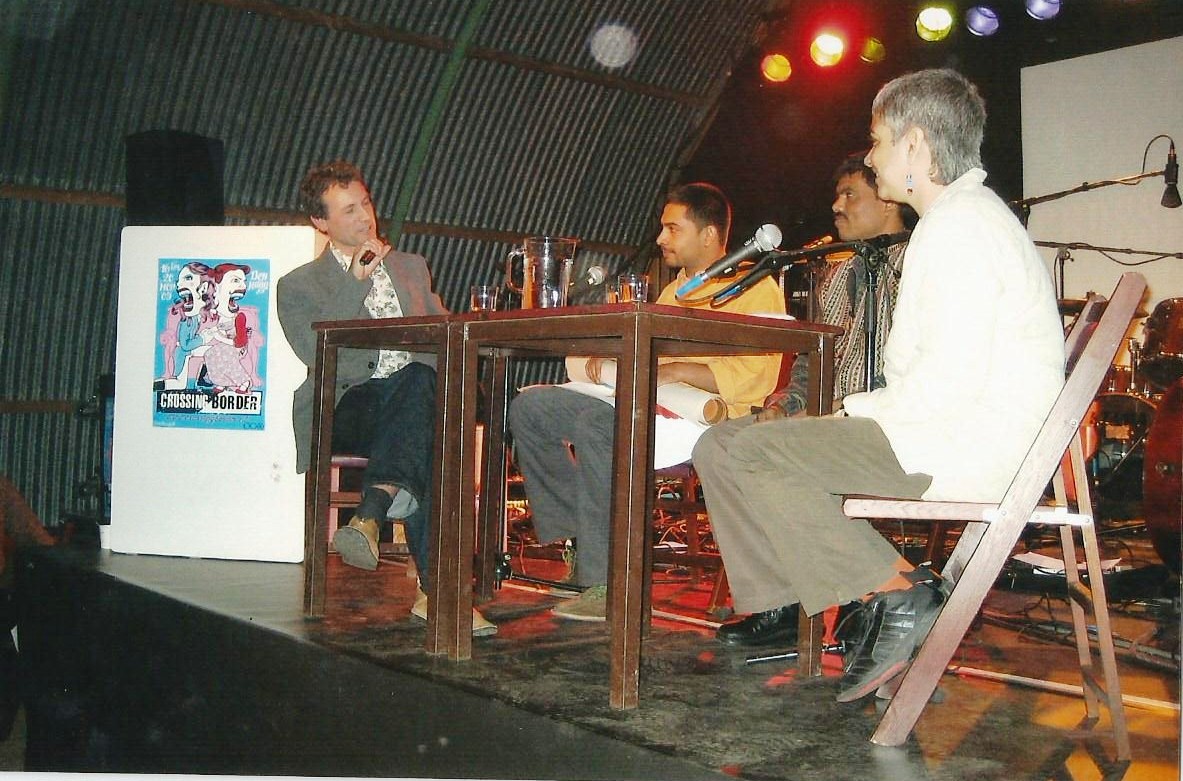 London Jungle Book has been published in five foreign languages, and an exhibition of the original paintings of the book has toured from the UK, Germany, Holland, to Italy and Russia. Bhajju has his own reason to explain the instant popularity of London Jungle Book. He says, "There were no pretences; if I did not know what it was like to be on an airplane or how to speak English, I just didn't, and I wasn't afraid to write about it in my book. It was almost as if people loved it for its sincerity and my curiosity about ordinary things."
Since 2004, Bhajju has illustrated, co-edited and contributed to eight books. Furthermore, he has won several awards including the state award for Best Indigenous Artist. He has travelled to the Netherlands, Germany, England, Italy, Kyrgyzstan and his favourite place – France, for exhibitions, art and literature festivals, workshops and more.
He has also made it to a radio program on the BBC.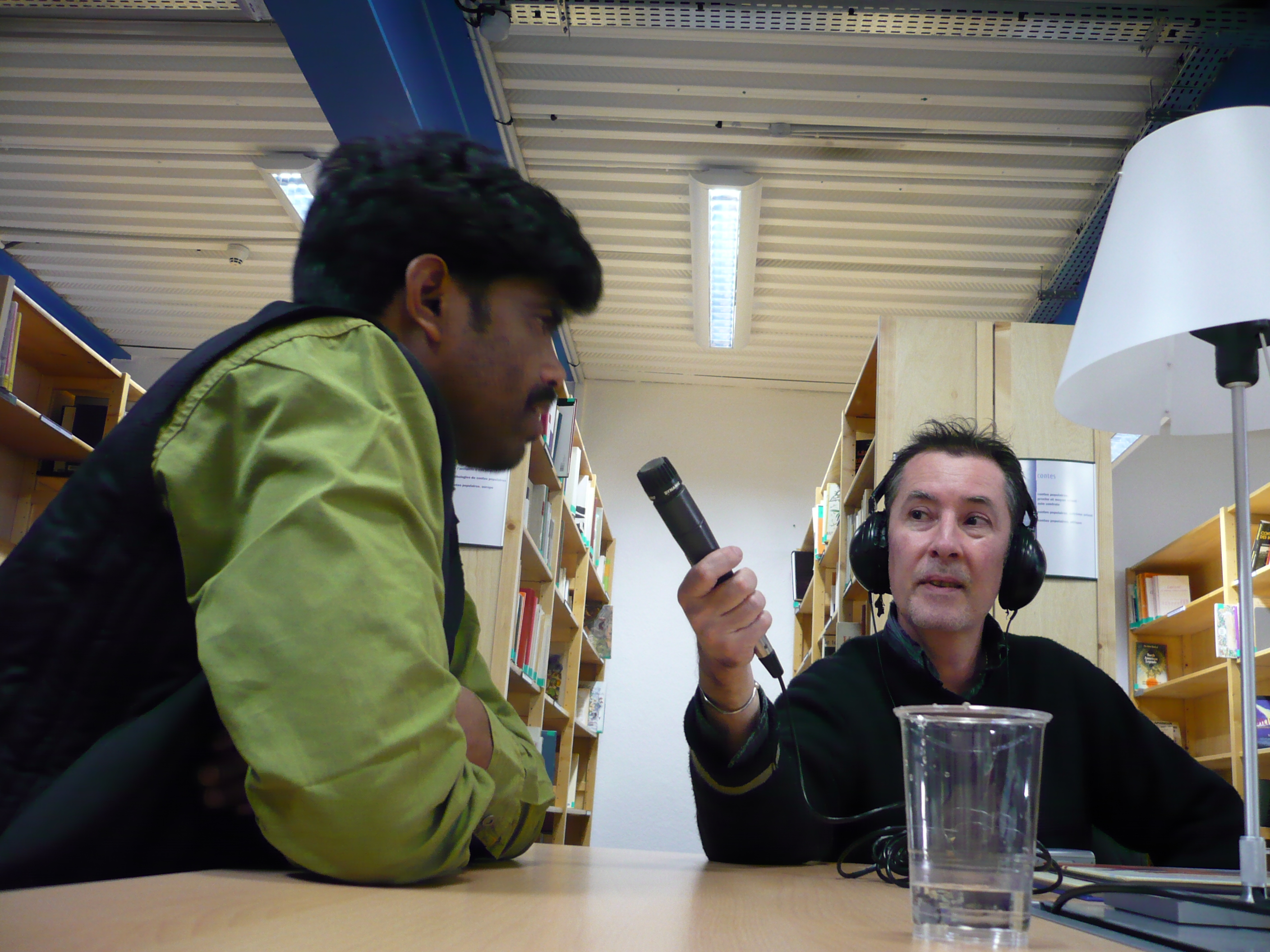 Bhajju, however, is unaffected by this fame. In his black jacket, donning golden earrings and a pair of glasses, sipping on black tea, he stands out in the crowd due to his sheer humility and comic timing.
He has no airs about himself; for him, it is simply about the art.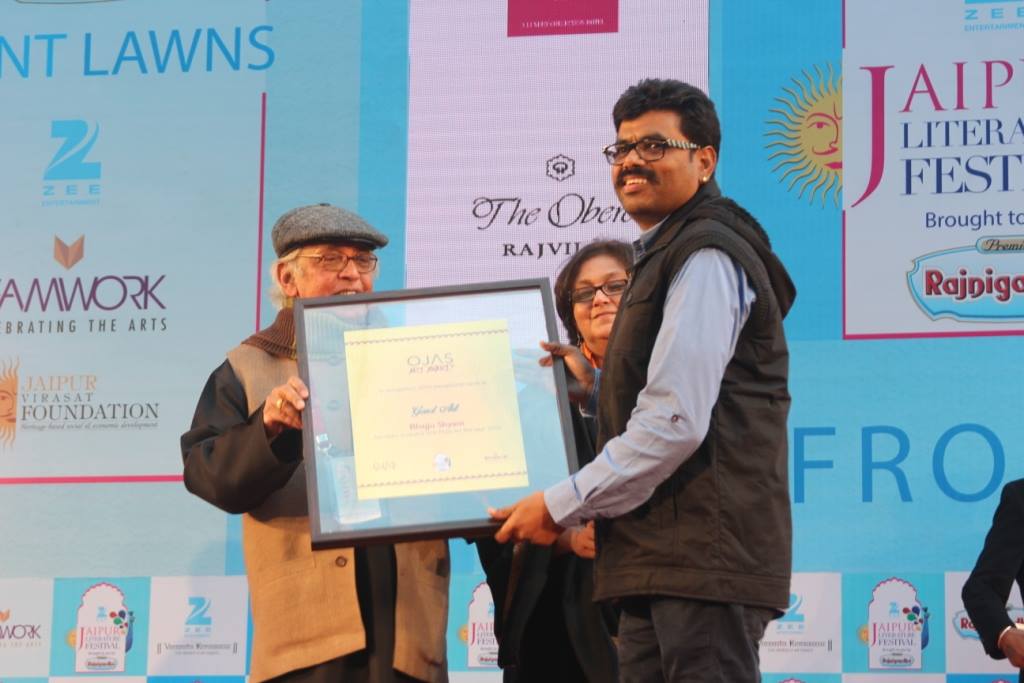 Illustrations from 'London Jungle Book' courtesy of Tara Books.
Like this story? Or have something to share? Write to us: contact@thebetterindia.com, or connect with us on Facebook and Twitter (@thebetterindia).
About the author: After a degree in Banking, Pooja Choksi took off for South America to follow her passion — teaching. However, her love for the Indian outback brought her home to work on the Education-Base project with Conservation Wildlands Trust in the Pench Tiger Reserve. Her interests are conservation, education and travel that includes tents and no cell phone reception. She continues to play Capoeira and lend her voice to matters close to heart. She tweets as @poojation
Tell Us More
We bring stories straight from the heart of India, to inspire millions and create a wave of impact. Our positive movement is growing bigger everyday, and we would love for you to join it.
Please contribute whatever you can, every little penny helps our team in bringing you more stories that support dreams and spread hope.