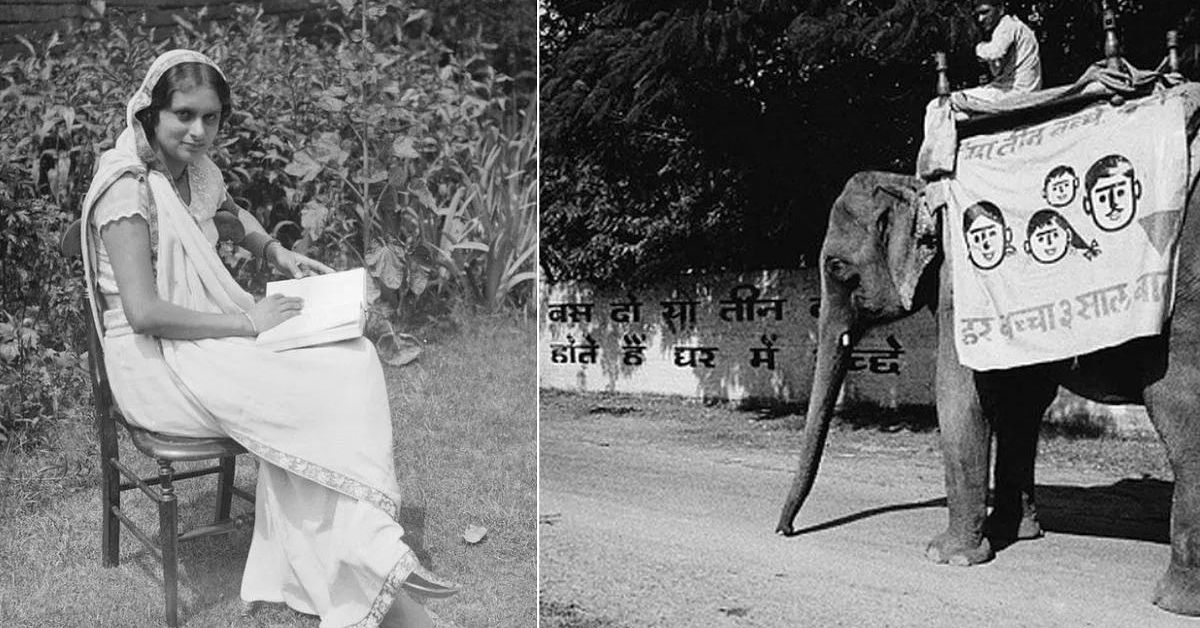 In 1952, India became the first nation to include a nationwide family planning campaign in its first five-year plan. Meet Avabai Wadia, the lawyer who made this happen.
Before India pioneered nationwide family planning in 1952, concepts like 'birth control' and 'agency of women' seemed foreign at best, given that forced maternity and undesired parenthood were not considered topics that needed urgent addressing.
Outside the confines of the Indian subcontinent, leaders like Margaret Sanger had already begun pushing for the establishment of planned parenthood organisations that would let women have access to birth control. Closer home, the movement began brewing around the 40s when activists, including a lawyer by the name of Avabai Wadia, decided to take up the cause.
Today, Wadia's name is synonymous, alongside Lady Dhanvanti Rama Rau, with family planning and birth control in India. But getting here would be a long and arduous journey.
This was not the singular feat that Wadia achieved in her lifetime — in 1933, when she was only 19, she made international headlines when she became the first woman from Ceylon (Sri Lanka) to pass the bar exam in the UK. Her achievement led to the Ceylonese government allowing women to study law in the country.
For Wadia, family planning was "a means of helping women to get out of the trap of biological compulsion and of societal pressures for frequent childbearing, which could ruin their health, cause neglect of their children, impoverish families, and keep women tied to procreation".
At the time, this notion was not majorly supported by leaders of the freedom struggle — who were predominantly conservative men. Regardless, Wadia was of the belief that adequate family planning was the need of the hour, despite the fact that there was a time when she did not always believe so.
However, as is commonplace, personal experiences would help her realise otherwise.
Understanding the importance of family planning
Born in 1913 to a Parsi family in Colombo, she moved to London at the age of 15 with her mother, reuniting with her brother who was studying at Cambridge University at the time. She attended Brondesbury and Kilburn High School in London.
She worked in London and Colombo as a lawyer, facing constant prejudice for her gender. The Guardian wrote, "She was called to the bar in 1934, and, although she found work experience in a solicitors' firm easily, getting a place in chambers proved much more elusive. Not many would accept a woman into a legal firm, and she faced rejection on many occasions."
As World War II began, she came to India in 1939. Besides working as a lawyer, she also volunteered with organisations such as Women's Political Union and the All India Women's Conference.
In the early 1940s, her father decided to return to India after retiring from his job, and the family settled in Bombay [Mumbai]. Here, she would meet her future husband Bomanji Khurshedji Wadia. They married in 1946, and separated some time later.
In the late '40s, while working with the AIWC, she began collaborating closely with family planning advocates, which first introduced her to reproductive and health rights — which, at the time, faced much opposition from religious conservatives.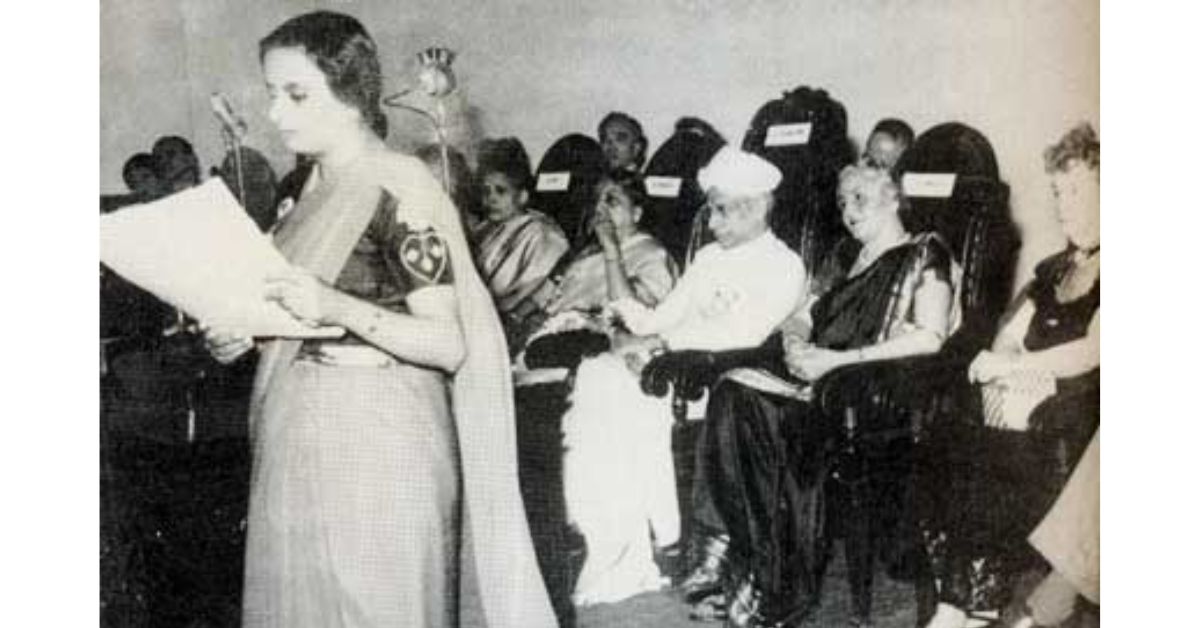 Avabai would later admit, "The first time I heard the words 'birth control', I was revolted." But she was pulled into this field because of a comment a doctor had made.
"I was deeply influenced by a female doctor in Bombay who said that women today oscillate between gestation and lactation until they die," she recalls in her autobiography The Light is Ours: Memoirs & Movements.
Despite the threat of social ostracisation, she dove into the field. Avabai believed that family planning could improve the lives of women, and highlighted the fact that family planning would only be successful if it was done voluntarily and through informed choice.
Taking revolutionary steps
In 1949, this understanding would lead to the establishment of the Family Planning Association of India (FPAI), where she served as president for 34 years. The organisation began by introducing population education at the university level, eventually expanding to sex education among the youth, community mobilisation, and more.
In later years, Avabai would recall that the work gave her "a real sense of satisfaction", since she had suffered miscarriages and had no children herself. FPAI's work also included fertility services and contraception, alongside a decentralised and community-based approach, where they worked with people from across backgrounds, especially women from minorities living in India's remotest corners. Avabai would find different ways to help women from all backgrounds understand the importance of family planning, including relaying important information in the form of bhajans (religious songs).
Over the years, FPAI's work resulted in a lowered infant mortality rate, increase in the age of marriage, and a doubled literacy rate. The project received widespread support from villagers. For the first time, people had a positive attitude towards family planning and actively spread the message.
As a result of her efforts, the Indian government became the first in the world to officially include family planning policies in 1951-52 in its first five-year plan.
In 1952, Avabai suffered a miscarriage and went to London to recover, but soon returned to her work in India.
Back in Bombay, she organised the Third International Conference on Planned Parenthood, which was attended by giants in the field including Margaret Sanger and Elise Ottesen-Jensen. On the conference's final day, delegates voted on the forming of an international federation, which brought the International Planned Parenthood Federation (IPPF) into existence.
As part of IPPF, she worked to include more countries, formed autonomous associations under the federation, and raised funds. She was the president for two terms in the 1980s. Under her leadership, IPPF became the first NGO to win the UN population award in 1985 and a $100,000 third world prize in 1987.
A serious challenge Avabai faced was in the early 1980s, when US President Ronald Regan announced that the US would withdraw support from any organisation that provided or supported abortion.
Though the IPPF didn't directly promote abortion, some of its affiliates offered abortion services in countries where it was legal. The IPPF refused to succumb to US pressure and lost $17 million in funding.
Remembering our founder and mentor, Late Dr. Avabai Wadia on our 68th Foundation Day. #Glorious68forFPAI #FPAISplendid68 #68andYoung pic.twitter.com/kPp0QvXgIQ— FPAIndia (@FPA_India) July 23, 2017
'The work came to me'
Avabai firmly believed in freedom of choice and that imposition would never lead to healthy family planning.
In 2000, when there were discussions by the Maharashtra government about implementing a two-child policy by not offering ration and free primary education to the third child, Avabai commented, "We cannot support rules that take away basic human rights. One cannot succeed at anything by discouraging or disappointing people."
A few years before her death, MS Swaminathan, the scientist who led the country's Green Revolution which helped India achieve food security, commented that, "More than anybody else, [Avabai] knew that if our population policies go wrong, nothing else will have a chance to go right.
Realising how closely family planning was linked to law and politics, Avabai emerged as one of the core architects of the family planning movement in India.
"It seems my life's work presented itself to me rather than my consciously searching for it. I did not feel it a waste not to carry on with a legal career, for the law was a fortifying element in all that I undertook," she mused.
Avabai passed away in 2005.
Edited by Divya Sethu
Sources:
We bring stories straight from the heart of India, to inspire millions and create a wave of impact. Our positive movement is growing bigger everyday, and we would love for you to join it.
Please contribute whatever you can, every little penny helps our team in bringing you more stories that support dreams and spread hope.
Tell Us More