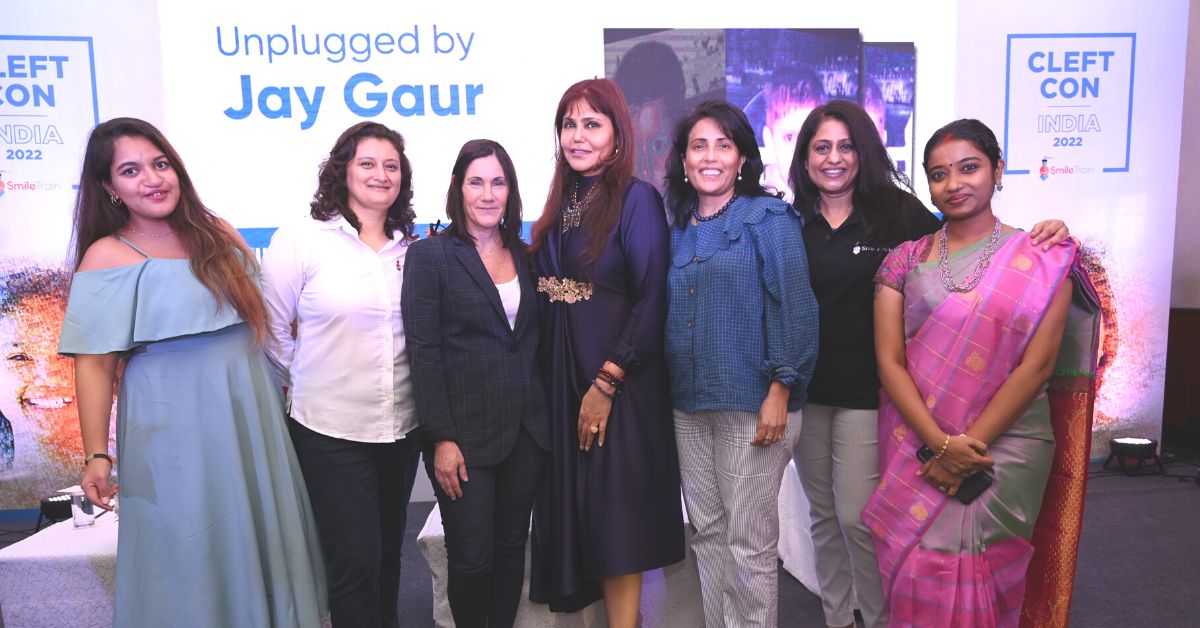 Smile Train India is a part of the world's largest cleft focussed organisation Smile Train. This NGO not only supports free reconstructive surgeries and associated care for children with clefts, but also provides training, funding, and resources to empower local doctors to provide cleft surgery.
---
This article has been published in partnership with Smile Train India.
---
Ashim Garg recalls that day in 2009 when his classmates from an elite school in New Delhi mocked his ability to speak. While he said 'Is that so' in response to a statement made in class, his classmates twisted his words and mocked it. They claimed that he said, 'If waff fo'. (Above image of the Smile Train India team after proudly hosting India's first Cleft Con for and by the cleft community. Among other things, they support free cleft care for children.)
Ashim was 13 at the time and had just moved to Delhi with his parents. What his classmates may not have known or understood then was that he was born with a cleft lip and palate. By age 13, he had also undergone four surgeries, but his speech remained deeply affected.
"Just visualise 10 people staring, pointing fingers and laughing at you. You feel terrible, humiliated and just want to be by yourself in a corner of a room," recalls Ashim, speaking to The Better India.
In the following year, he also suffered public humiliation online on Facebook with one of the 'popular kids' in school. When the discussion got a little tense, this kid and his friends began ganging up on him and said things like 'You don't even know how to speak'.
"These comments were visible to the entire school virtually. As a result, for the next few weeks, I consciously avoided walking in the school hallways simply because of the fear that the same students would make fun of me. I wanted to avoid everyone," he recalls.
Today, Ashim Garg is a confident 26-year-old graduate from the Indian Institute of Technology (IIT), Delhi, who leads a vertical at a successful Bengaluru-based startup.
It has been a remarkable journey of what Ashim calls 'Self Actualization' with assistance from his parents and doctors (who went to establish Cleft India Parent Association), and peers as well.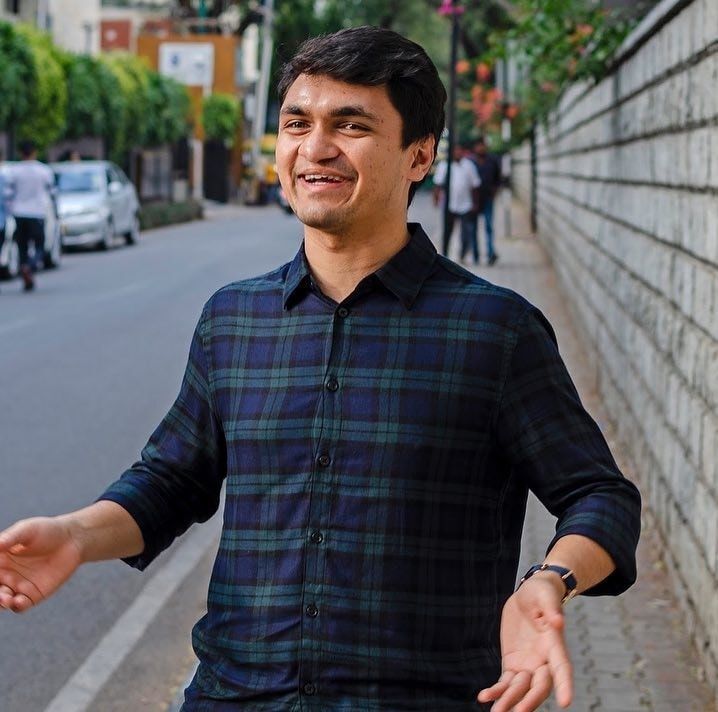 One organisation that has played a role in his journey of 'Self-Actualization' has been Smile Train India, which is a part of the world's largest cleft focussed organisation Smile Train. This non-profit organisation (NGO) not only supports free reconstructive surgeries and associated care for children with clefts, but also provides training, funding, and resources to empower local doctors to provide cleft surgery and comprehensive cleft care in their communities.
"Smile Train India has made me more comfortable with who I am and my identity, particularly because of the network that I've been exposed to, i.e. other cleft patients/warriors. Since my association with Smile Train India began about four years ago, I've started building my friend circle of cleft warriors," he says.
Talking to them has given him real perspective, confidence and empathy to help his fellow 'cleft warriors' as well. "With the network of cleft-affected individuals I have created through my association with Smile Train India, I've been able to help them out by not just building their confidence and personality, but also helping them access more speech therapists. One of the key problems we have to solve for cleft patients beyond the age of 13/14 is speech therapy," he adds.
Putting smiles on children's faces
According to this 2021 paper published in the Journal of Evolution of Medical and Dental Sciences, the estimated incidence of "cleft lip and/or cleft palate in India is 1 in every 700 live births." Going further, this academic paper also states that approximately "35000 neonates are born with these cleft deformities almost every year."
Cleft lip and palate is a condition that occurs when tissues in the infant's face and mouth respectively don't fuse properly at birth. While the exact causes of why clefts occur remain unknown, researchers argue that most cases of cleft lip and palate are caused by a combination of environmental, nutritional and genetic factors. Whatever the reasons, the consequences for the child are very real from speech difficulties, dental problems, ear infections, and even hearing loss.
As we celebrate National Cleft and Craniofacial Awareness and Prevention Month in July, it's imperative to shed further light on this condition and the people who have to endure the challenges and unfair discrimination associated with this condition.
"In a normal year, we sponsor about 38,000-40,000 surgeries in India. On average, cleft patients undergo anywhere between three to four surgeries," Mamta Carroll, Smile Train's Senior Vice-President and Regional Director, Asia, tells The Better India.
But cleft treatment is just not about surgeries. Looking at mere surgeries narrows your vision of what cleft care is all about. Cleft care is a combination of surgical procedures and non-surgical essential cleft care like speech therapy, nutrition counselling and psycho-social support, and semi-surgical procedures like dental treatment, orthodontic treatment etc.
"As far as Smile Train India's support is concerned, the most visible is the surgical treatment. But even here there are certain cases where some patients require nutritional intervention before they can undergo any procedure. Following this primary surgery, there are therapies and other dental treatments," she says.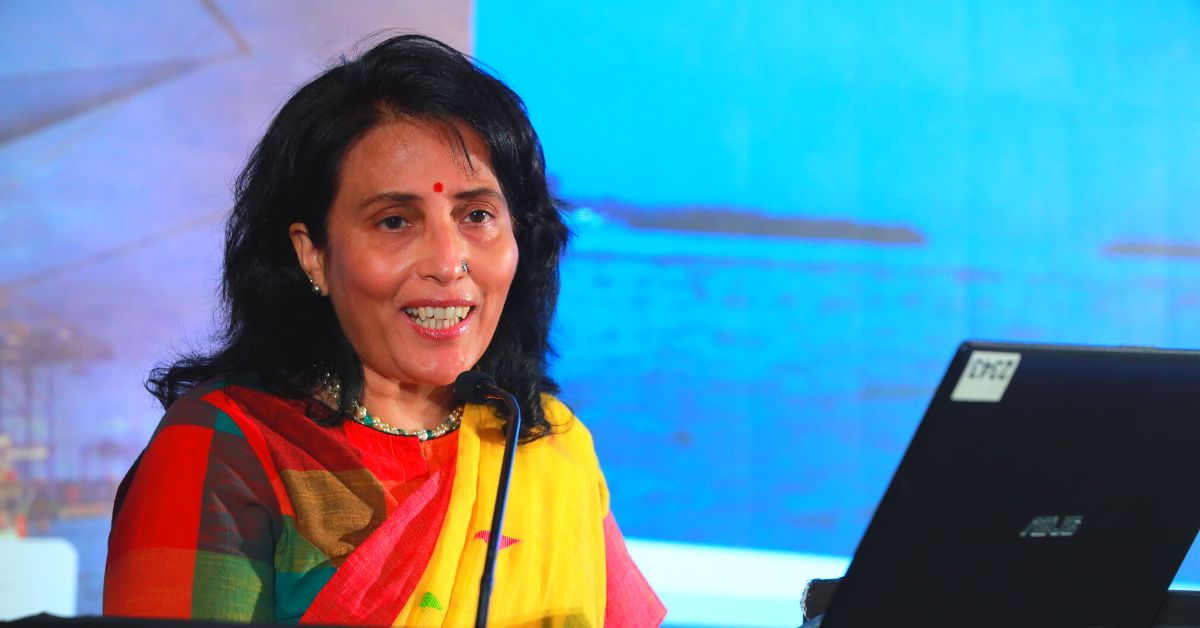 However, their work goes well beyond individual cleft care. Today, Smile Train has more than 150 partner hospitals across 110 Indian cities.
"We have also added to the local medical infrastructure. Smile Train only works with local doctors and in-house Indian medical teams. Our largest contribution in that sense has been to empower and upskill them and facilitate capacity building. That is a core area which has changed the face of cleft care in India since Smile Train arrived here 22 years ago. In short, we have only worked with local doctors, invested hugely in their training, built capacity, equipped hospitals with infrastructure where there were certain gaps in terms of equipment and helped partner hospitals reach the requisite standards to offer quality cleft care," claims Mamta.
Dr Nitin Mokal, a renowned Mumbai-based plastic surgeon, who has been associated with Smile Train since 2000, had this to say in an article: "Smile Train invests equally into improving the medical infrastructure by providing monetary assistance, equipment, infrastructure upgradation to partner hospitals, as well as investing in the training and education of partner surgeons. This ultimately allows us to provide better care to the children."
'Little awareness about cleft'
Growing up, the questions people would often ask Ashim were 'what happened to you', 'will you be normal', 'why is your nose shaped this way' [clefts lip and palate often produce significant nasal deformities and reduced nasal airway size], 'will this scar ever go', 'do girls like you', etc.
"While those questions don't hurt my self-esteem and confidence like they once did, if someone asks me the same today, it does seem like whatever I may do or achieve, people will only judge me by my physical appearance. As cleft patients, we don't want that. Curiosity is a good thing. I love people when they genuinely care about our condition and story. But asking such questions directly is insensitive because it reflects a lack of empathy. More often than not people are just trying to make themselves feel better by asking such insensitive questions. Even today, there is very little public awareness about the cleft condition. Children in school or strangers used to just burst out with these insensitive questions. But it's an unfair expectation on teenage kids in school to be inherently aware of this condition. Thus, there has to be a push from organisations like Smile Train to make these people more aware and sensitive," says Ashim.
Another thing cleft patients don't like is to have people be awkward around them and not ask questions. There is a tension that exists between the cleft patient and others around him or her.
"We want people to ask more questions, but in an empathetic way. What often ends up happening is that we get a lot of sympathy when people pity us. We don't want people to do that because after a certain point we don't feel good about ourselves. What we love is empathy and appreciation of everyone's struggles. Also, listening is more important for parents, friends and relatives than just belting out advice," he adds.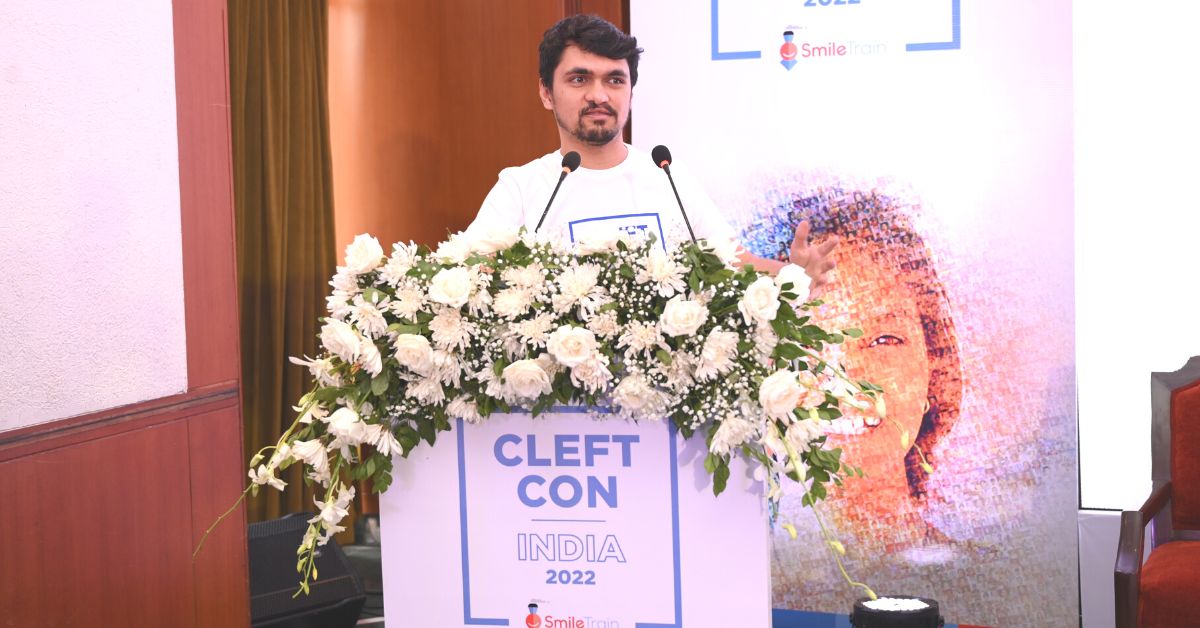 Speaking at Smile Train's Cleft Con India event last month, which brought hundreds of cleft-affected individuals together, Dr S C Sood, a senior plastic surgeon, made some interesting observations on the challenges he faces. As a Smile Train Project Director at two of their partner hospitals in Delhi, he has treated thousands of cleft-affected children. He's the first touch point for a family when a cleft child is born, witnesses their journey into adulthood and even plays the role of counselling parents and patients.
"What happens when a cleft child is born? There are typically two reactions. You have parents who are very aggressive [in their pursuit of giving the child everything he or she needs]. And then some parents believe that a child with a cleft will not be able to fulfil the dreams they have for them. They believe the child will never become 'normal', won't have a good job and will be a burden on the family for the rest of their lives. I see children growing up in these environments eventually give up and accept failure as a part of their destiny," he notes.
Citing a personal example, he explained that however hard people may try to motivate these children, later on, it just doesn't get through. "It's that psychology we have to fight. As a surgeon for the poorest of the poor, that is the struggle I go through every day," he said.
Dr Saranya Jaikumar, a well-being practitioner, educational psychologist and member of the Tamil Nadu Commission for Protection of Child Rights, also made important observations at the event.
"Psychology says that the most stressful age of a human being is 14 to 18 when they start worrying about their appearances and what they're going to do with their lives. Friendship and love are more important than everything else at that point. Children with cleft lips or even dark skin go through a lot in that phase. They don't have the confidence to face the world and are unable to be productive in whatever they're doing," she said.
"Many times the words of counsellors, teachers and parents don't work. When they're with good company and friends, they are so much more productive. They must have friends who make them feel good about themselves whether or not others are saying otherwise. Parents must encourage their children to keep good company and friendships. Many times parents come and try to overdo their job. I want parents to be good listeners. When your child wants to talk to you, don't throw your advice around and start talking. You must sit and listen," she added.
Besides her qualifications and credentials, Dr Jaikumar is also speaking from real-life experience. She was born with a cleft lip into an underprivileged family from a discriminated caste in Tamil Nadu. Her parents had no formal education. Not having any awareness about cleft lip, she recalled how members of her village saw the gap on her lip as a sign of evil.
"There were people in my village who said that this [cleft lip] was a sign of evil and that they [my parents] should kill this baby [i.e. me]. My parents fought so much to keep me living," she said.
A long way forward
Speaking to The Better India, Mamta Carroll lays down what Smile Train's objective is five to ten years down the line. Starting out, there is a huge backlog of cleft treatment in India and Smile Train would like to clear it by helping every child obtain it.
"Another key objective is early intervention. Leveraging our partnership with the Federation of Obstetric and Gynaecological Societies of India (FOGSI), we want to reach out to pregnant mothers and families to help them prepare for a child with a cleft. Five years down the line we want to reach every gynaecologist and tell them how to guide people through cleft care. We also want to work with the government to create a cleft registry. India does not have one currently. With better data, we will be able to better channelise our resources," she says.
Speaking at the event earlier in June, Dr Jaikumar spoke of how she is advocating for the amendment of the Persons with Disabilities Act to include cleft lip on the list of disabilities. Interventions like these will go a long way towards helping cleft patients in the future.
(Edited by Yoshita Rao)
Like this story? Or have something to share? Write to us: contact@thebetterindia.com, or connect with us on Facebook and Twitter.
We bring stories straight from the heart of India, to inspire millions and create a wave of impact. Our positive movement is growing bigger everyday, and we would love for you to join it.
Please contribute whatever you can, every little penny helps our team in bringing you more stories that support dreams and spread hope.