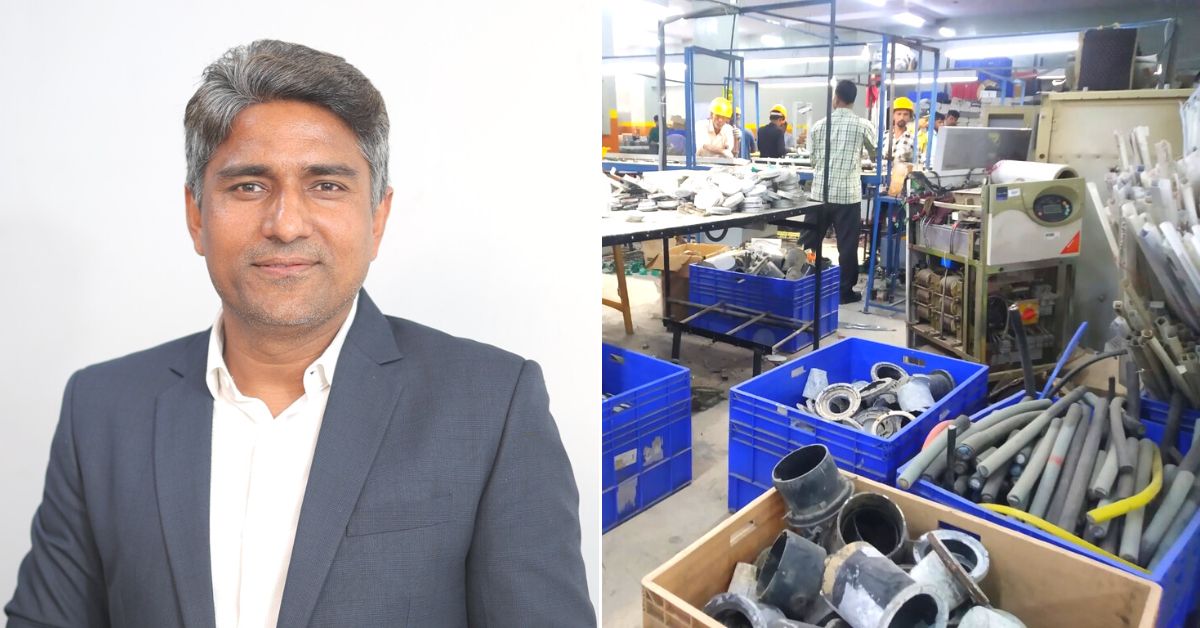 Deshwal Waste Management, a venture founded by entrepreneur Raj Kumar in Gurugram, helps Fortune 500 companies, municipal corporations and residential welfare associations recycle their e-waste.
E-waste is a problem entrepreneur Raj Kumar recognised way back in 2010 when he was working in the IT sector. Raj started his career in the IT industry in 1996. By 2005, he had already founded his first venture DEV IT Private Limited, providing IT-related solutions. (Image above of Raj Kumar, Founder of Deshwal Waste Management Private Limited, which is into recycling e-waste, among other things)
But the years spent dealing with IT equipment made him notice the lack of public awareness about disposing of them and the major environmental hazards they posed. However, when the Government of India issued its E-waste (Management and Handling) Rules, in 2010, Raj set up his first recycling plant in Khushkhera (Alwar, Rajasthan) under 'Deshwal E-Waste Recycler'.
This laid the groundwork for what was to come.
As he began to scratch the surface of the e-waste problem he realised the magnitude of the issue. According to a report in The Hindu Business Line, barely 22.7 per cent of the total 10.14 lakh tonnes of e-waste generated in India was collected, dismantled and recycled or disposed of in 2019-20. This e-waste consisted of 21 different types of electrical and electronic equipment waste notified under the E-Waste (Management) Rules, 2016.
In May 2022, however, the Ministry of Environment, Forest and Climate Change announced a draft of new regulations to replace the current E-Waste (Management) Rules, 2016. Besides expanding the range of electronic goods under their ambit, the new regulations also specify that manufacturers have to ensure that at least 60 per cent of their e-waste is collected and recycled by 2023. The new guidelines also introduced a system of trading extended producer responsibility (EPR) certificates.
Admittedly, recycling just 22.7 per cent of the total e-waste produced in India does not push the needle in addressing this growing problem given how the rest find their way into landfills, water bodies, etc. But it's a vast improvement on the 9.79 per cent figure reported in 2017-18. And the Gurugram-based Deshwal Waste Management (DWM) Private Limited founded by Raj in 2013 is helping in this regard.
DWM is a leading single-point recycler of e-waste, battery, oil and plastic waste in India.
They primarily focus on the recycling of e-waste, used batteries, plastic, oil, and other waste products from households and industries. With a corporate client base of over 200 companies including industry giants from IT, heavy industries, automobiles, consumer goods, pharmaceuticals, telecommunications, and infrastructure, among others, DWM's annual revenues run into crores, claims Raj.
"Overall, we are currently recycling 25 metric tonnes (MT) per day of e-waste at our Manesar facility. With regards to sourcing e-waste, we are currently operating across B2B and B2C business models. For B2B, we are diversifying across industries ranging from pharmaceuticals, IT, ITeS, and government PSUs with customers spread across diverse sectors for their e-waste disposal. Besides, we are very proactive in terms of pan-India collection reverse logistics management. We also have tie-ups with a lot of municipal corporations and urban local bodies wherein we engage with them in terms of sourcing of electrical and electronic assets for recycling," says Raj.
Their ever-growing clientele includes Fortune 500 companies. They are also present in a lot of OEM (original equipment manufacturer) service deliverables in terms of EPR target fulfilment and compliance management. When it comes to B2C, they are active in catering to RWAs (residential welfare associations), schools and colleges and assist in creating awareness regarding e-waste handling procedures in lieu of the e-waste management guidelines.
Process of recycling
It begins with their "state-of-the-art" Reverse Logistics Management Services (RMLS) — an automated system that caters to recycling requests from around the country.
"We receive an e-waste pickup request which automatically gets logged in our system before reaching the reverse logistics head. The request is thereon assigned to a particular region or zone based on the PIN code that needs to be served. Following that, the pick-up is facilitated based on the collection and manifest forms that are required to ascertain the category of the asset that needs to be picked. Once the asset is picked up, based on its volume, it is moved into one of our 21 major collection centres across India," explains Raj.
Upon reaching the designated centre, the facility head, depending upon the availability of necessary resources, assigns the respective date and time for the material to be recycled. The recycling process starts with the level of segregation before moving to dismantle, following which ferrous and non-ferrous plastics propositions are recycled and sorted into separate recycling streams before reverse metals are finally extracted out of the recycling streams.
"Our recycling process is not only seamless but also very effective. And, this benchmark has been set in largely due to our robust RMLS which is not so strong in India. But, Deshwal Waste Management, at the behest of a lot of case studies, CSAT (customer satisfaction) from the customers and vast experience, has now been able to design the RMLS very effectively which has helped us in driving our business more efficiently," claims Raj.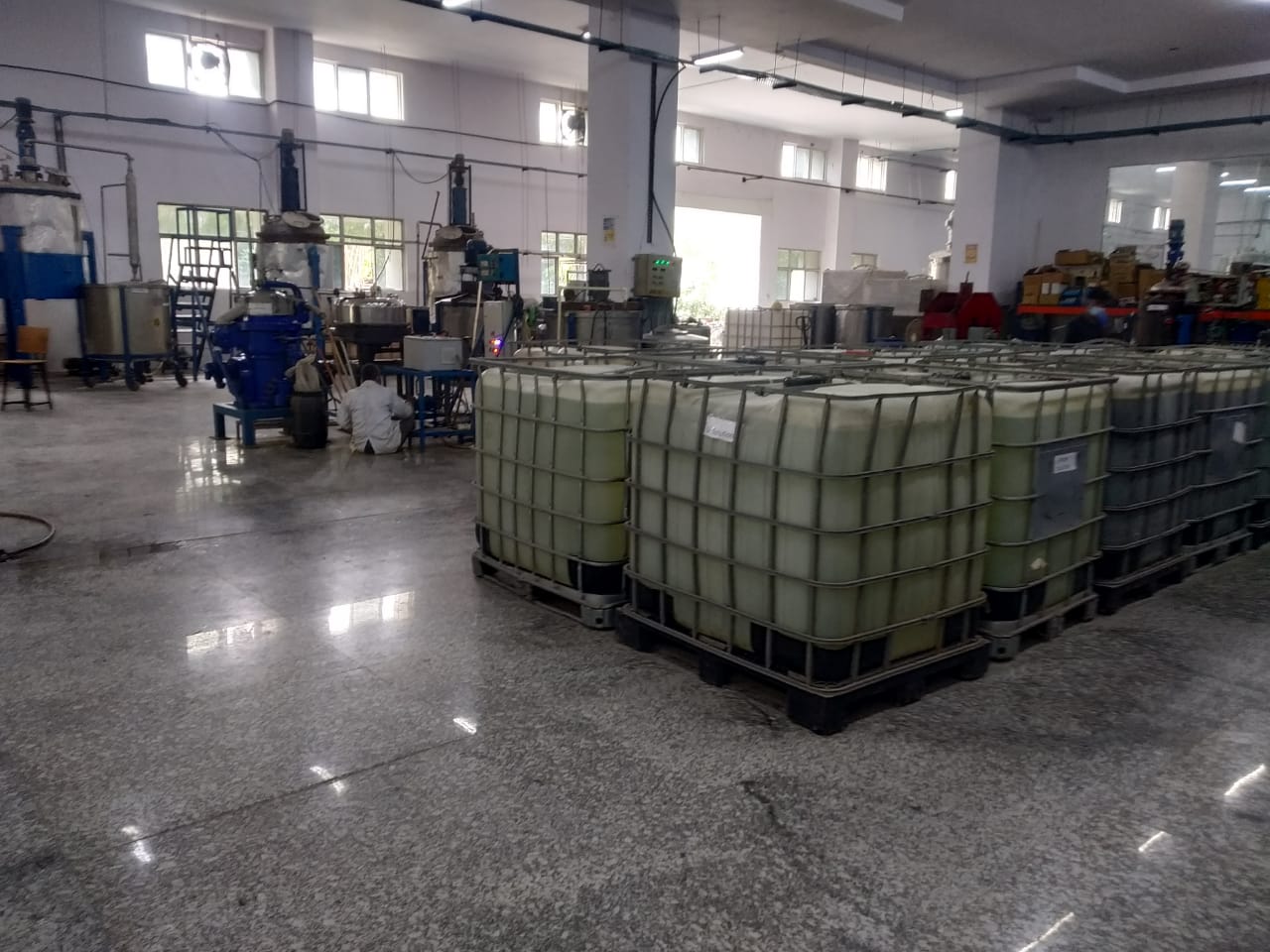 Types of metals and plastics extracted
Metals are brought under two categories — base metals and higher base metals. Base metals such as lead, copper, nickel, aluminium, and zinc are easy to extract.
"For higher base metals, we currently have the means to efficiently extract 8 to 10 categories. When it comes to plastic propositions, we can extract all categories. Currently, 90 per cent of the electronic assets comprises Category 1 and partial Category 2 plastic," he says.
Category 1 and 2 are two different sets of plastic that have been defined by the Central Pollution Control Board (CPCB) and the environment ministry. There are certain parameters to define each usage of the plastic and the disposal process along with the recycling process. Category 1 has a different set of plastics such as ABS (acrylonitrile butadiene styrene used in computer keyboards). Category 2 consists of plastic packaging materials like MLPs (multi-layered plastics). DWM establishes these categories as per government guidelines.
"We all have a new PWP (plastic waste partnership) process registration in place wherein separate categories need to be highlighted to identify the mechanism to process them. We indulge in both the processes of refining as well as extraction to convert that into a granule form which is higher in grade, allowing OEMs to use them to produce new finished goods," he says.
For DWM, the goal is to develop a sustainable ecosystem that will allow OEMs to manufacture finished goods using any type of granule that has been extracted from category 1 of plastic. These OEMs are engaged in automotive, consumer durables, consumer electronics, etc.
"These finished items are essentially assembled products with glass, plastic, and ferrous and non-ferrous metals as part of their networking and manufacturing processes. Certain components can be constructed, imported, or purchased directly from a manufacturer or contract designer. Any granular that needs raw materials can be obtained from us, resulting in the development of a sustainable environment," explains Raj.
"Also, there are certain metals that cannot be moved directly back to the manufacturer because it requires better refining techniques but the other ones can be sent back without much hassle," he says. But which metals cannot be moved back directly to the manufacturer and require better refining techniques? Does Deshwal refine them or are they given to third-party ventures?
He explains, "It depends on the base metal and higher base metals; higher base metals can be refined and extracted using more advanced technology than lower base metals, which need a more intensive procedure. Both refinement and extraction call for two distinct processes and technologies. Depending on the metal's virginity [virgin metal is pure metal obtained directly from ore], DWM refines both types. Also, we can easily send higher base metals back."
DWM's primary channels to move these recycled metals include their OEM engagement channels where the extracted metals can be taken back from us as part of their drive to promote a sustainable ecosystem in terms of recycling and urban mining. On the other hand, extracted metals are also procured by contract manufacturers who undertake the process of further refining as per their requirements to deliver finished products to the OEM.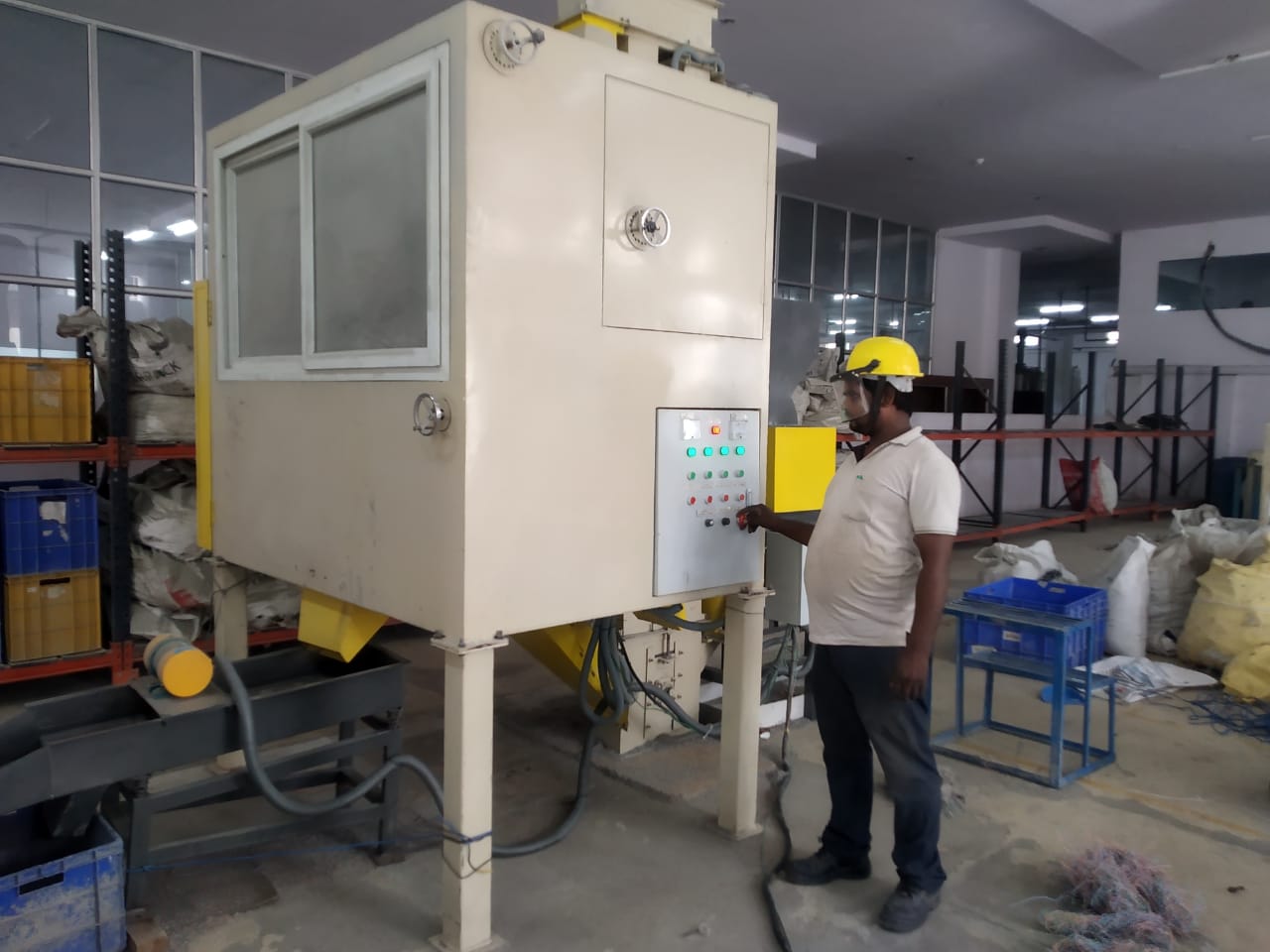 Managing E-Waste for RWAs
The company also regulates the installation of CFL Recycler Machine, an environment-friendly innovative initiative in residential societies.
"While catering to a lot of RWAs, we collect a lot of e-waste which is highly hazardous as categorised by the environment ministry. In a bid to cater to such waste that cannot be handled without supervision and care, we have our CFL Recycler Machines in place to process those requests by safely collecting and bringing them back to our facility. We also facilitate on-site sanitisation as per the IT compliances and global standardisations. To sum it up, our CFL Recycler Machines, placed on site, are more than capable of handling the highly hazardous e-waste that can pose a major threat to all things we hold dear," claims Raj.
These machines have an insulator from where they try to avoid any breakage of those CFL and mercury lamps as these have infused salts which are highly hazardous. These are standardised machines which take control of hazardous materials to transit. "These machines are mobile machines and can be directly moved to the line hole that we prepare, the only idea is to avoid the breakage and direct exposure of air, water and soil," he explains.
But the handling of e-waste management, especially in the unorganised sector, is arguably the biggest and most concerning obstacle. The standard procedure to extract precious metals is often overlooked in the unorganised e-waste management sector. "Then, the fact that the technology required to efficiently and ethically handle e-waste including metal extractions is too expensive, which further poses a serious challenge for market players," notes Raj.
While sourcing e-waste might not be that difficult, managing the stock is a whole different ball game. "When it comes to DWM, our ever-effective RMLS remains key to our efficiency and subsequent growth as industry leaders. When it comes to regulatory roadblocks, there is no doubt that the Indian government is doing its bit in terms of formulating necessary regulations and mandates but its implementation is not on par among market players which is largely due to the Capex and lack of pan India initiatives," he notes.
Amitava Sen, vice president, strategy and compliance at DWM, claims, "Going further, we also have a research and development team that has been very instrumental in developing in-house technology integral to our efficiency in recycling e-waste. We are also foraying into auto OEMs, handing over precious metals with grade quality and allowing them to produce high-quality finished goods. Also, DWM does not depend on external funding and has been seeing a compound annual growth rate (year on year) of approximately 35 to 40 per cent."
Additional Sources: 
'Around 78% of India's e-waste is not being collected or disposed by the government' by Radheshyam Jadhav; Courtesy The Hindu Business Line; Published on 12 May 2022
(Edited by Yoshita Rao)
Like this story? Or have something to share? Write to us: contact@thebetterindia.com, or connect with us on Facebook and Twitter.
We bring stories straight from the heart of India, to inspire millions and create a wave of impact. Our positive movement is growing bigger everyday, and we would love for you to join it.
Please contribute whatever you can, every little penny helps our team in bringing you more stories that support dreams and spread hope.
Tell Us More