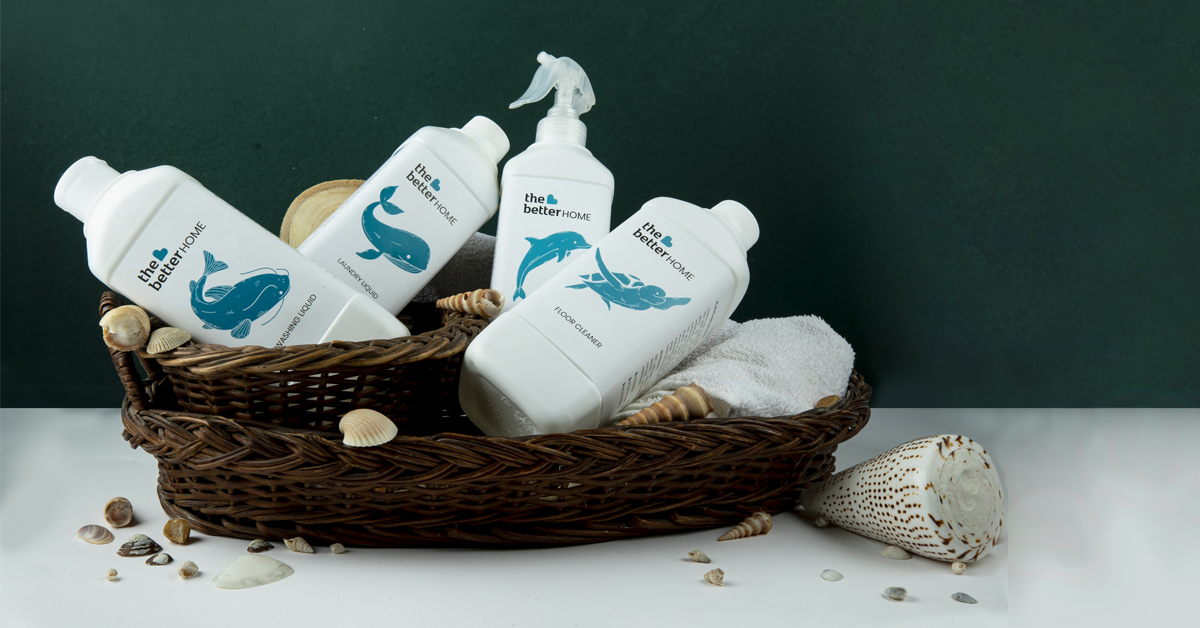 Homes Dump 21.6 Billion Litres of Contaminated Water Daily! Now, We Can Fix This
Here at The Better India, we are constantly on the lookout for ways to make India better through our platform. We began this journey through our stories – finding and writing about the everyday heroes who inspire millions to change for the better.
Next, we created a curated marketplace e-commerce platform to provide access to small enterprises making products that are good for the environment, generate livelihoods for marginalised communities and help people lead more sustainable lives. This is called Karnival.com and it has over 10,000 such meaningful products for everyday use.
In 2020, we decided to take it a step further, with the thought that making India better needs to be easy – so the enormous task ahead looks a tad less difficult.
Take water. Urban Indian households release 21.6 billion litres of water contaminated with harsh chemical cleaners down the drain every single day!
So whose problem is this? All of ours, to be honest. We all need fresh and clean water – every day. And if we don't change what we use, we will run out of this precious resource very soon.
"Every household consumes laundry detergent, dishwashing liquid or bar, and floor and toilet cleaners on a daily basis. Just making a tiny shift to eco-friendly cleaning products can make a massive impact on not just human health, but our resources too," Anuradha Parekh, the co-founder of The Better India and Karnival.com shares.
If something as simple as toilet cleaners and dish soap brings about a difference, count us in!
From TBI, with love to the planet.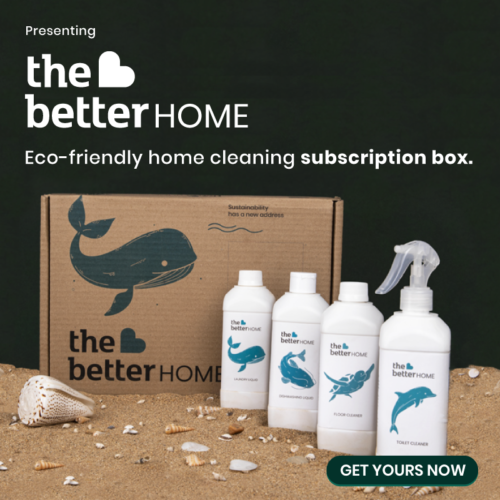 So why should you change your existing cleaners? To begin with, they are harmful not just to the planet but also to you!
Read here how your toilet cleaner is borderline poisonous and click here for toxins in your floor cleaners.
Dish soaps are not too far behind in their potential to harm you, and if this isn't enough, many detergents in India have also tested positive for Nonylphenol, a carcinogen.
This month, we unboxed our 'clean' cleaners- a set with a toilet cleaner, laundry detergent, floor cleaner and dish soap.
Simple in thought and impactful in numbers, these home cleaners kill germs in your house but not the planet.
"The Better Home cleaners contain bio-active ingredients like good microbes and enzymes, which facilitate natural cleaning action, rather than the brute force of industrial-grade chemicals. These products are free of toxic agents, making them completely safe for infants and pets. Even the waster-water generated from these products can be used productively, for example, to water plants. When released into the drainage system, it doesn't change the vital and delicate ecological balance," shares Dhimant Parekh, co-founder of The Better India and Karnival.
So, here's presenting a box of cleaners that protect your home, and our ultimate home – the Earth!
How are our cleaners different?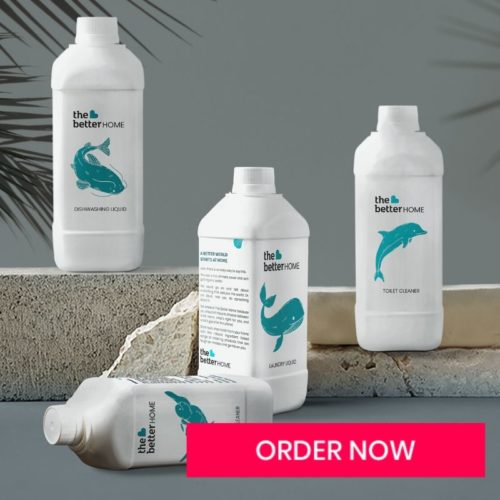 We are taking lessons from nature and ensuring we give back to the environment without causing it any harm. The toilet and floor cleaners contain dormant bacteria isolated from nature. They clean the surface, and when let out into a water body, biodegrade within three months.
Even in this short time, they do not affect animals or plants in any way. The laundry detergent and dish soap contain plant-derived enzymes which also do not harm the environment.
"While we've been fed the idea that cleaning means disinfecting, you'll be surprised to know that our regular homes do not need such strong disinfectants. We actually need good bacteria working for us, consuming our waste. Even in the drainage and sewage systems, the active microbes continue the cleaning action through natural decomposition," adds Anuradha.
Click here to order these cleaners and keep your surroundings safe.
A commitment we are happy to make: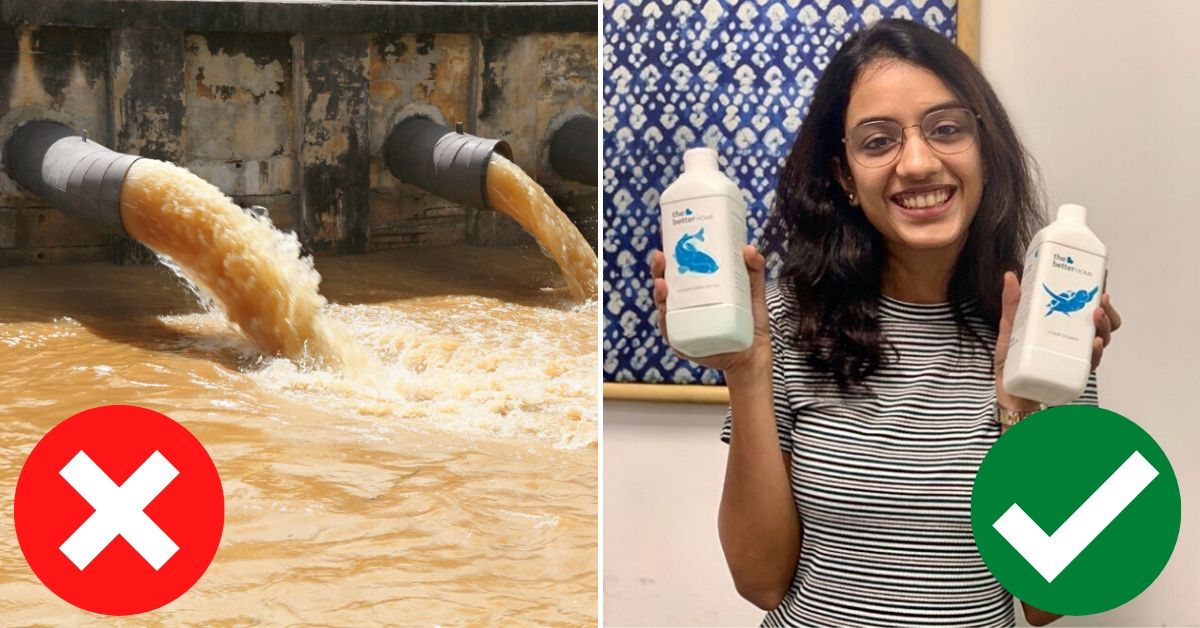 Home cleaners are a category of products that are used daily and have a direct impact on our health and wellness. Our kids, pets, and we ourselves are exposed to the harmful fumes, allergic reactions, carcinogenic substances and toxic residues left behind by our conventional cleaners. We might get away with great discounts and offers, but it's time to think about the long term damage we are doing to our families.
The Better Home cleaners have one more feature to make them extremely convenient – you can opt for a subscription model, so you don't have to worry every time supplies run out.
There is one more important thing we need you to know, because we know you care as much about the environment as we do. We spent months researching and innovating on packaging solutions for the cleaners. We explored glass, recycled plastic, metal, even cardboard containers to carry the liquids. Unfortunately, none of the solutions were usable. Either they employed less sustainable manufacturing processes, or were not recyclable, or could be reactive over time.
Hence, we decided to go with reusable plastic bottles, which will be sent to you the first time you place an order. Save these bottles even after the cleaners run out because the following sets will come in pouches. Pour the cleaners in the bottles and post the pouches back to us. We know it is not the perfect solution, but it is still better than buying a new plastic bottle every month.
(If you have any scalable, affordable alternatives, we'd be delighted to know about them. Please mail us at contact@thebetterindia.com).
Sustainability is a movement that we must embark upon collectively as well as individually. The Better Home cleaners are a beginning that we hope will multiply into more planet-friendly solutions over time. Join us in this war for the planet. Click here to subscribe for our clean cleaners now!
---
You may also like: Check Your Labels: 5 Harmful Chemicals In Dishwash Liquid Damaging Your Skin
---
(Edited by Vinayak Hegde)
Like this story? Or have something to share? Write to us: contact@thebetterindia.com, or connect with us on Facebook and Twitter.
We bring stories straight from the heart of India, to inspire millions and create a wave of impact. Our positive movement is growing bigger everyday, and we would love for you to join it.
Please contribute whatever you can, every little penny helps our team in bringing you more stories that support dreams and spread hope.