---
In the MY VIEW section, we highlight some of the most pertinent and interesting letters and opinions sent to us by our readers. Have something to say? Write to us: contact@thebetterindia.com with "MY VIEW" in the subject line.
---
The Nirbhaya case and the documentary "India's Daughter" disturbed this 10th grade boy so much that he had to stop studying for his board exams and pen down his thoughts, raising some thought provoking questions. Read what Onkar Date, a 16 year old boy at the Vidya Valley School in Pune, has to say.
Presently I'm in the middle of my board examinations. Usually I wouldn't have been affected much by what I read in the newspaper. It would be the same thing over and over. Scandals, murders, explosions etc. So I can usually get back to my studying after some time. Today however I feel incapable of doing so. No matter how much I concentrate on mathematics, no matter how much I listen to music, there is this large hollowed space in my heart where the words, "Did this really happen in India? Can people really feel this way? Is this how far we have sunk?" reverberate again and again. I read about the Nirbhaya case and the rapist's comments.
We say that India is progressing, that we are reaching never-before-attained heights of our economy. But does only economic progress mean anything? Does it accomplish anything when our social, cultural and religious traditions are still backward?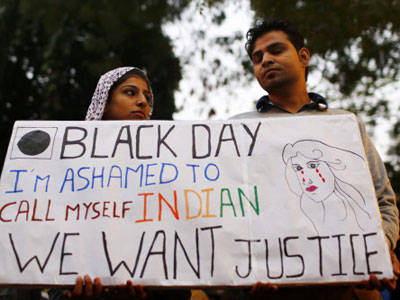 Photo: 
skjbollywoodnews.com
Traditions are important, sure. But anything in excess is always bad. The rapist said that it is not for girls and women to be out after nine, to wear dresses and go to clubs. Who is he to tell them what to do? Who is he, the worst of beasts, who so violently defiled the sanctity of a woman's body, to tell girls that they cannot go out?
Does he mean that he is a lusting animal, that if he sees the bare flesh of a woman after a certain time at night, or even during the day, he will succumb? That he cannot control himself and his deep desires? That it just happens?
If this disease is contagious and spreads, a time will come when we keep our girls and women inside our houses not because our beliefs are orthodox, backward and conservative, but simply to make sure that they do not fall prey to our own lusting brethren.
Should we, pointing at that animal, say to our mothers, sisters, wives and daughters, "Look, look at that animal. Did you hear what he said? Don't wear dresses, don't go to clubs, and don't hang out with other boys. All these mean that you are just asking to be raped (according to him). And if you do get raped, don't fight. Accept it, or even better, enjoy it."
Or should we instead give them the tools and training and courage necessary to face such an adversary and tell them,
"Don't be cowed, don't be afraid. WE are here. Go out with your head held high. Stick to your beliefs. All it takes to stop such an animal and his atrocities is one shout, one scream, one kick."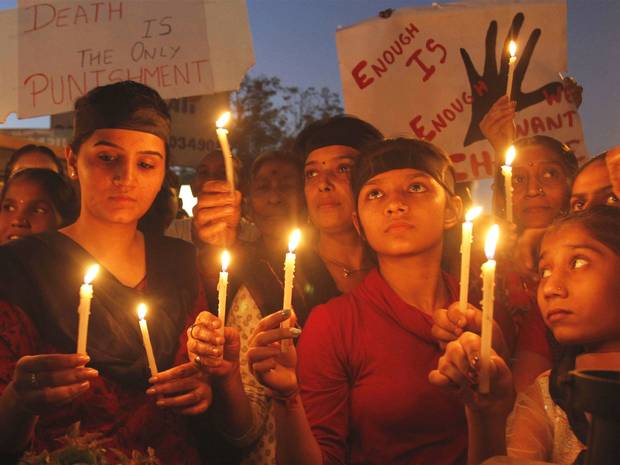 Photo: womenpla.net
Some of our politicians are saying that the documentary 'India's Daughter', which was created by Mrs Leslee Udwin should be banned. Why? To protect our country from defamation! Are they so naïve as to think that when this actually happened, three years ago, on a dark winter night, it wasn't publicized. That other countries didn't get to know? If the politicians feel so much for our country's pride, why don't they take severe measures and precautions to make sure this never happens again? Because the fame and glory of our country that they talk about was left behind on that winter night in the back of a private bus and was further trampled by the rapist's comments.
This documentary might expose our country's beliefs, however backward and heinous, but it's the first step towards awareness and stopping these atrocities.
I am no prolific writer or renowned poet. I do not write large articles every week on any and all topics. I am not part of any political party or activist group. I'm not even an adult. I'm just a teenager. A teenager of today, who reads such news nearly every day and feels disgusted and sick from within.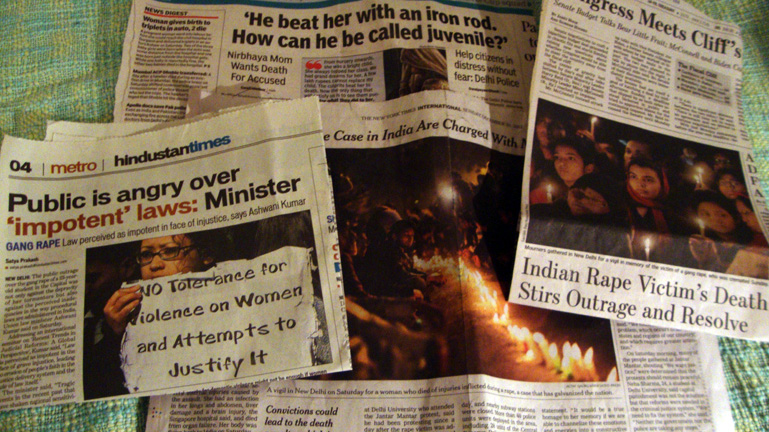 Photo: 
www.ashraya-ny.org
A teenager, who looks at the current state of affairs in India and is disappointed. A teenager who, like the millions crying out across India against this injustice, just wants to be heard. I am a part of India's future, which I hope will be bright and glorious, unlike the darkness of today.
Words will not bring back that brave woman, who fought till her last breath. Nor will they heal the wounds that her family, friends and indeed this country suffered. But maybe, just maybe, the combined words and efforts of over a billion Indians can bring about a change. A change that involves justice to those harmed and killed by the defiler's blows.
-Onkar Date
Cover Photo Courtesy: Flickr/Akash Bhattacharya
Like this story? Or have something to share? Write to us: contact@thebetterindia.com, or connect with us on Facebook and Twitter (@thebetterindia).
We at The Better India want to showcase everything that is working in this country. By using the power of constructive journalism, we want to change India – one story at a time. If you read us, like us and want this positive movement to grow, then do consider supporting us via the following buttons.
Please read these FAQs before contributing.