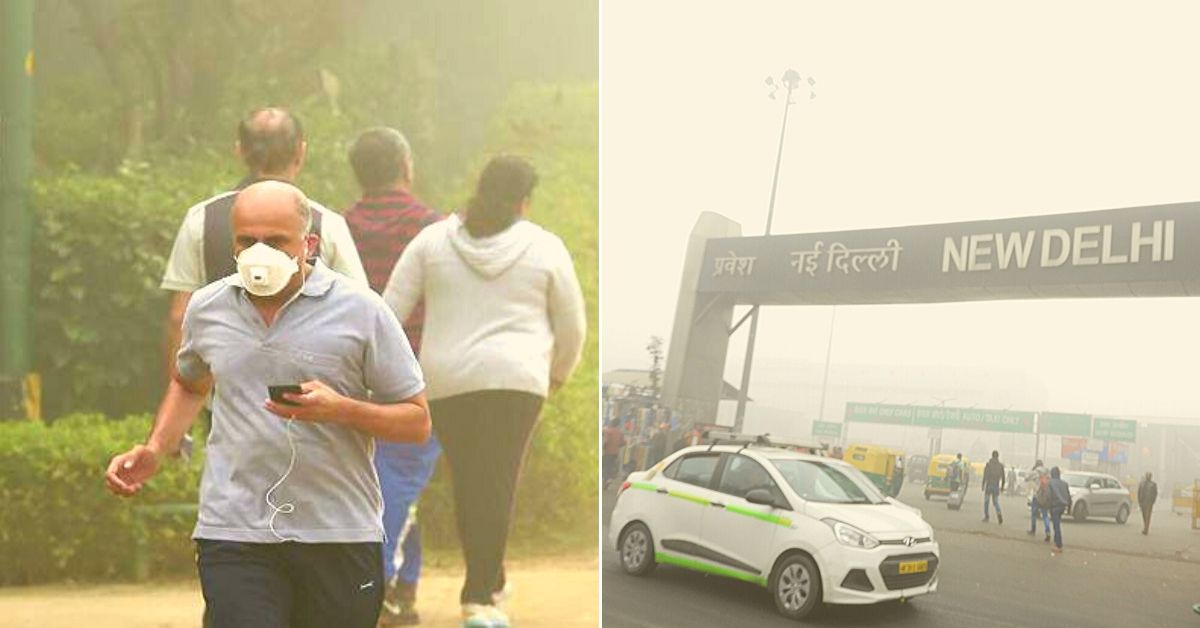 Delhi's toxic air pollution is a major public health emergency, so why isn't more being done? Here are some steps experts have suggested to make the city's air breathable again. #DelhiSmog #DelhiAirEmergency #RightToBreathe
Indian cities, particularly Delhi-NCR, are in the middle of a public health crisis with air pollution levels reaching epic proportions.
There is no question that air pollution is taking a severe toll on the health of ordinary citizens. According to a 2018 study by the World Health Organization (WHO), indoor and outdoor pollution caused the deaths of nearly 600,000 children under the age of five in 2016.
---
Use this soft, lightweight and comfortable mask to protect your child from all the smoke, dust and exhaust fumes in the air and keep respiratory ailments at bay. It offers 99% filtration of bacteria and is soft and stretchable.
---
Of the nearly 600,000 deaths, more than 101,000 deaths were in India.
Reputed medical journal 'The Lancet' published a study in 2017 attributing 1.09 million deaths to air pollution in India.
Is it any surprise that those families who can afford to leave cities like Delhi are doing so?
With the news cycle dominated by the air quality crisis, authorities have no choice but to firefight the problem to ensure the situation doesn't reach emergency levels. It's another matter that they have failed this time, and it is the same story every year.
Having said that, they've taken a few steps like shut down coal and fossil fuel powered industries for the second year of row in Delhi-NCR, suspension of all construction activities till further notice, implementation of odd/even role and suspension of diesel generator sets, etc.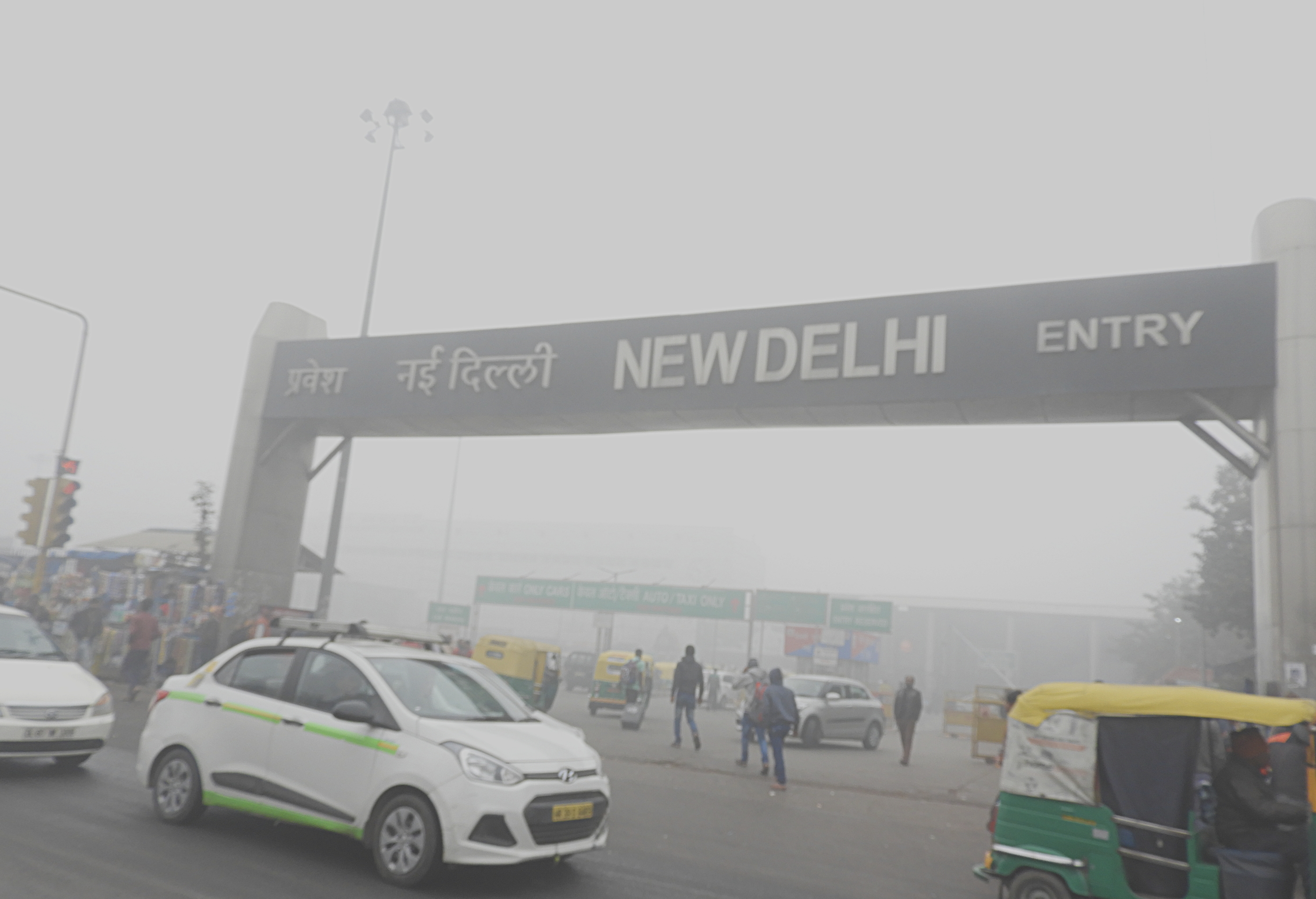 So, what are the long-term solutions?
"The first big step which has national consequences is emission standards for thermal power plants. These standards were supposed to be implemented from January 2017 onwards, but it's 2019 , and there is no trace of them. This will affect not just big cities, but the rest of the country as well," says Polash Mukherjee, Lead Air Quality and Climate Resilience, NRDC's India Program, speaking to The Better India.
According to the Centre for Science and Environment, these standards were expected to "cut particulate emissions from new plants by 25 per cent; SO2 emissions by 90 per cent; NOx emissions by 70 per cent and mercury emissions by 75 per cent compared with the existing state-of-the-art plants."
Plants set up after 2003 were expected to meet slightly lower standards, while those older than 2003 were required to meet more relaxed norms.
Necessarily, the Central government should enforce these standards. Why?
"The main emissions from coal-based power plants that contribute to air pollution include sulphates, nitrates, mercury, and secondary particulate matter (which is largely formed by SOX emissions). Coal, fly ash, and secondary particles from thermal power plants and industries in Delhi contribute 35 per cent of PM2.5 in the winter and 41% of PM2.5 in the summer," says Vinuta Gopal, co-founder and director of Asar Social Impact Advisors Pvt Ltd, during a panel discussion held by the Centre for Policy Research last year.
Another issue under the control of the Central government is fuel standards for vehicles.
"For the new fleet of vehicles, the government has introduced BS-VI fuel standards. But by the time these standards are introduced in April next year, there will still be a stockpile of 300-350 million vehicles that cannot meet them. What is the government policy to deal with vehicles that will reach the end of their lives?" asks Polash.
At the state government level, several things can be done. For example, last year, the environment ministry issued emission standard norms for sulphur dioxide and nitrogen and asked state governments to ensure their implementation.
Industries including ceramic, foundry, glass and lime kiln, among others, had come under its ambit.
"I was part of an audit undertaken by the EPCA and CSE that studied pollution control boards operating in the Delhi-NCR region and found them to be woefully underprepared. They didn't have mobile monitors. They were going by self-attested affidavits from industries saying that they were 'complying' with the norms. The pollution control boards were not checking whether these industries were meeting these basic standards. They don't have the mechanisms in place to conduct these checks," recalls Polash.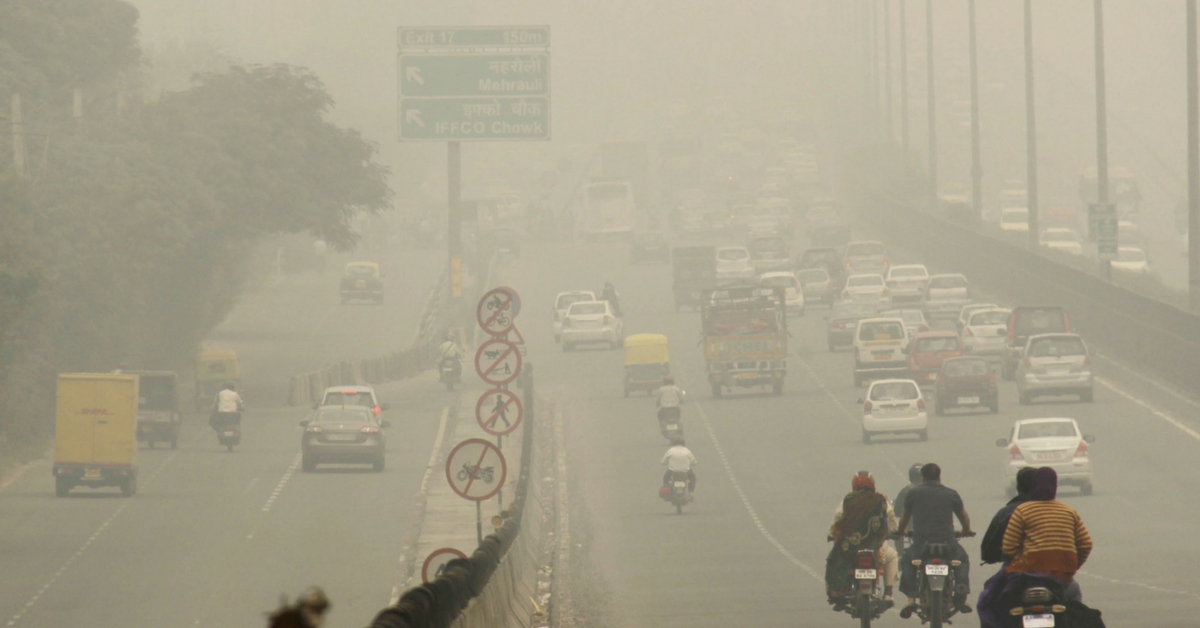 What's worse, red category industries (the most polluting kind) that include chemical manufacturing and iron and steel, among others, are allowed to operate with abandon near cities in the NCR region even though they've not been permitted to do so in Delhi since 1998.
Most of these industries are just sitting outside the borders of Delhi.
Do these states have the will to say 'we will forego the revenue from these industries' by asking them to move out?
"Essentially, air pollution is a regional problem. You need a collective regional approach to it. You can't say Delhi will take this particular step, and UP will take that measure. The entire region needs to take these steps together," he adds.
Another significant intervention that governments can do is prioritise public transport. Environmentalists have been saying this for decades.
Delhi, for example, has less than 6,000 buses even though it required 16,000+ buses 10-12 years ago. It needs three times the number of buses it is currently running. The metro can't make a dent here because it doesn't do last-mile connectivity.
Forget Delhi, take the rest of NCR, which includes Ghaziabad, Gurgaon, Noida and Faridabad, and these places don't even have a functional bus service.
"In Delhi, 30-40% of the pollution comes from individual vehicles. Our first step should be to revive our dilapidated public transport system. As the Delhi Master Plan states, 80% of Delhi should be commuting on public transport by 2020. At the moment, only 25% of Delhi commutes on public transport. Governments must augment public transport," says Vimlendu Jha, an environmentalist, to The Better India.
Another issue that has received much traction in recent weeks is crop burning in Punjab. Although this is a 15 to 30-day phenomena, emissions from crop burning do have a devastating effect on Delhi's air quality, particularly during the winter.
"Farmers are being blamed by many including the Chief Minister of Delhi for burning stubble and thereby causing atmospheric pollution. In South India stubble is not burnt as there's economic value as animal feed. For years I pointed out many commercial uses of rice straw. We should adopt a do-ecology approach with farmers to convert rice stubble into income rather than making them agents of eco-disaster," says agro scientist MS Swaminathan, in a recent post on Twitter.
You can upcycle stubble to make products including paper, cardboard and animal feed.
"One solution is to extract the crop stubble from the field and enable a value chain around it, which would help farmers to take ownership of the entire process. Thus, the stubble becomes an asset for the farmer. The APMC level procurement at the district level should be extended to crop stubble as well. This means the government buys stubble at a certain price and any retailer, manufacturer or end-user, who wants to add further value, is free to buy it from the government," suggests Polash.
Another solution is for the government to incentivise farmers to shift away from growing water-intensive crops like paddy since there isn't enough groundwater to decompose it.
"The resources allocated to resolve stubble burning are inadequate. The Centre has released only Rs 1,100 crore to mitigate crop burning, although it needs thousands of crores. We are talking about nearly 9 million hectares of land. You can't blame the farmers for crop burning. One possible solution is helping farmers transition from water-intensive paddy to millets," says Jha, when asked about the debate around crop burning.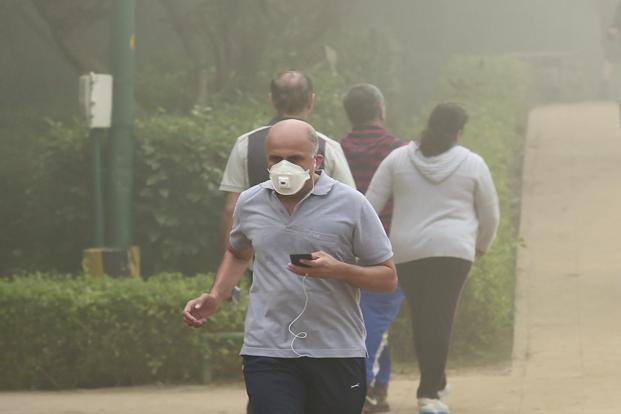 Finally, governments at the state level can also do a lot more in ensuring basic PUC (Pollution Under Check) test mechanism for individual motor vehicles works with some semblance of transparency. A lot of these PUCs are done by licensed operators, although most of the time the people making these checks are untrained or there is a lot of manipulation.
"During a field trip to Uttar Pradesh, we saw a PUC office that had no testing equipment, but just a computer and printer set up. They are asking people to send a photo of their vehicle on WhatsApp, and once received would send across a PUC certificate," recalls Polash.
---
Also Read: Fit This IIT Alumnus' Device, And You Can Curb The Pollution of 10 Cars in Minutes!
---
How do you solve this problem? One way is to link the readings from your vehicle's exhaust to a centralised server, reducing the scope for manipulation.
When the probe goes through your vehicle's exhaust, the readings go directly to a centralised server, and they send back the reading.
"However, the standards themselves are so relaxed that 80% of 90% of cars pass with a comfortable 50% margin. Standards-based on the late 1990s or early 2000s need revision, particularly for older vehicles. For example, there are standards on paper for 2-stroke motorcycles although they aren't manufactured anymore," he adds.
Pollution from construction dust is particularly a failure of compliance. As per the law, every contractor must adhere to basic rules while setting up a construction site. But it's not checked, and the contractor does not do it because that saves on his margins.
Finally, it's about strengthening fundamental pieces of legislation that frame our pollution control regime like the Environment Act, Air Act and Water Act.
"These acts are fundamentally weak in the sense that they don't give the central pollution control board or state board sufficient power to penalise any offender. Say, if you operate an industry and the CPCB knows that you're polluting the air, they don't have the authority to shut you down or fine you. The CPCB has to write a recommendation, take it to court and wait for the court to pass an order. Reforms of these Acts are required keeping in mind health outcomes, of which there is no mention in these pieces of legislation. Health needs to be at the Centre of any decision governments make with regards to pollution," says Polash.
Whether these solutions are implemented or not remains to be seen. But let is not be said that we are unaware of what we need to do to make our air breathable. Let us see how we can make it happen.
(Edited by Vinayak Hegde)
Like this story? Or have something to share? Write to us: contact@thebetterindia.com, or connect with us on Facebook and Twitter.