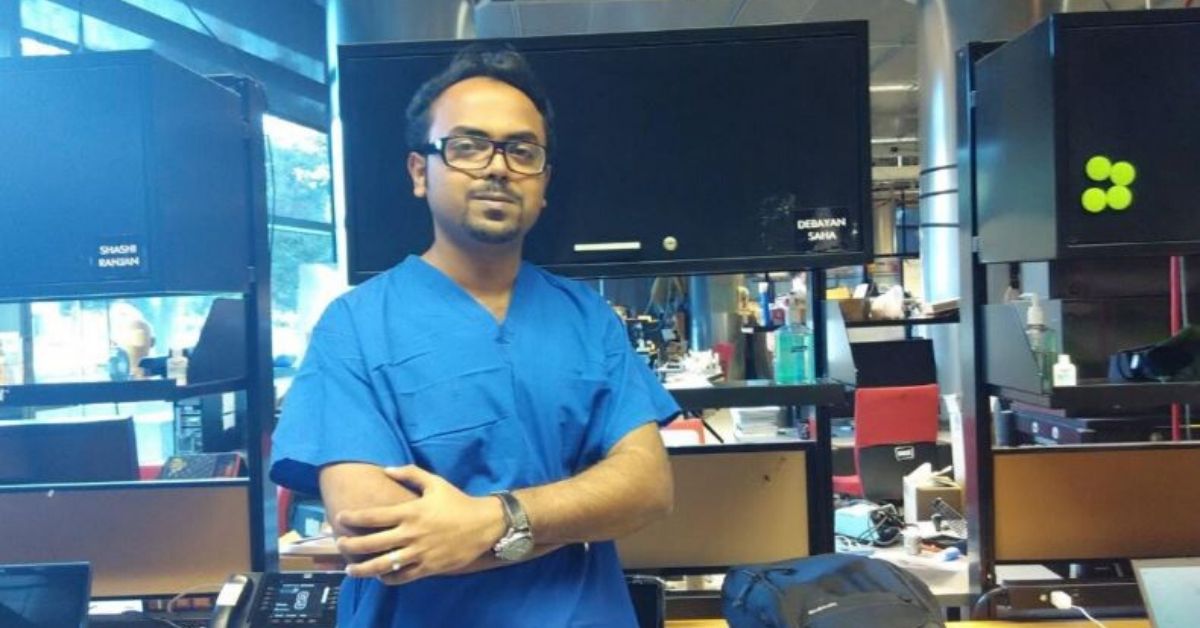 Fitted onto the exhaust tailpipe of a car, this device can neutralise the pollution emitted from 10 cars or equivalent pollution from biomass burning or factory chimneys in its vicinity.
Fine particulate matter or PM 2.5 particles are so tiny that it takes 25,000 microns of PM 2.5 to form an inch. In other words, they are thirty times thinner than a human hair. Though PM 2.5 is invisible to the eye, its exposure can cause lung irritation, coughing, shortness of breath and in some cases, cardiovascular diseases like asthma. The best way to reduce air pollution, thus, is to eliminate PM 2.5. Working to this end, Debayan Saha, an IIT Kharagpur graduate has come up with a device, which if fitted in the car, can not only kill PM 2.5 and other pollutants like PM 10 ,etc. emitted by the car but also the ones emitted by surrounding cars.
---
Protect yourself from air pollution. These washable antipollution masks with 6 layers of filtration provide the 'breather' your lungs are looking for.
---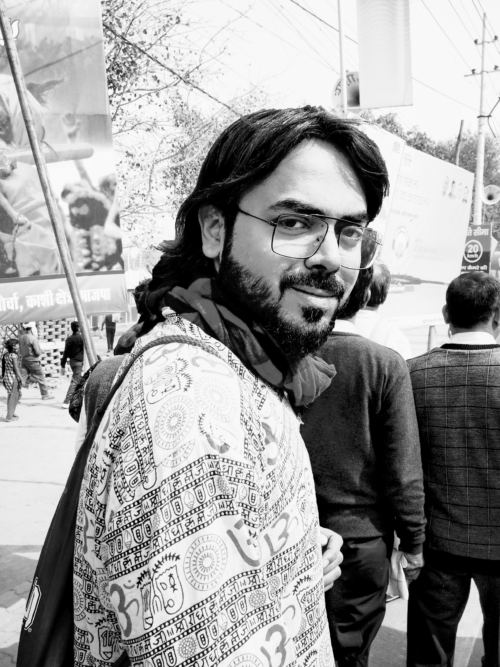 Debayan developed the device, called 'Minus2point5', under the guidance of AIIMS Director Padma Shri Randeep Guleria.
The team tested the device at the National Accreditation Board for Certification Bodies, a government certified lab in Delhi. The lab result showed that one device installed in one car was able to neutralise the entire pollution that was generated from 10 similar cars.
Fighting Air Pollution
Debayan, Dr. Shashi Ranjan and Yogesh Agarwal co-founded PerSapien Innovations in 2017. The startup works toward developing technological and non-technological, user-friendly and accessible healthcare solutions. With its objective to solve the problem of air pollution and the diseases it causes, the Delhi-based company had also launched a nasal wearable device that can restrict the entry of pollutants into lungs.
You can read more about it here.
Right after coming up with the nasal wearable device, Debayan decided to innovate a more effective solution that helps multiple people at the same time.
"One night, all of us sat and brainstormed for hours. If Greta Thrunberg at this age can channelise such a big movement against climate change, we, being inventors, can surely solve this problem," Debayan tells The Better India.
"Diving deep in search of solutions, we found the main culprit is the tiny size of PM 2.5, which can enter our bloodstream through alveoli of lungs and cause deadly diseases like strokes, and cancer among others. Somehow if we can increase the size of PM 2.5 then it can be prevented from entering our system. We can bring these particles together such that they become heavier like soil or sand and just fall on the ground," he adds.
How The Technology Works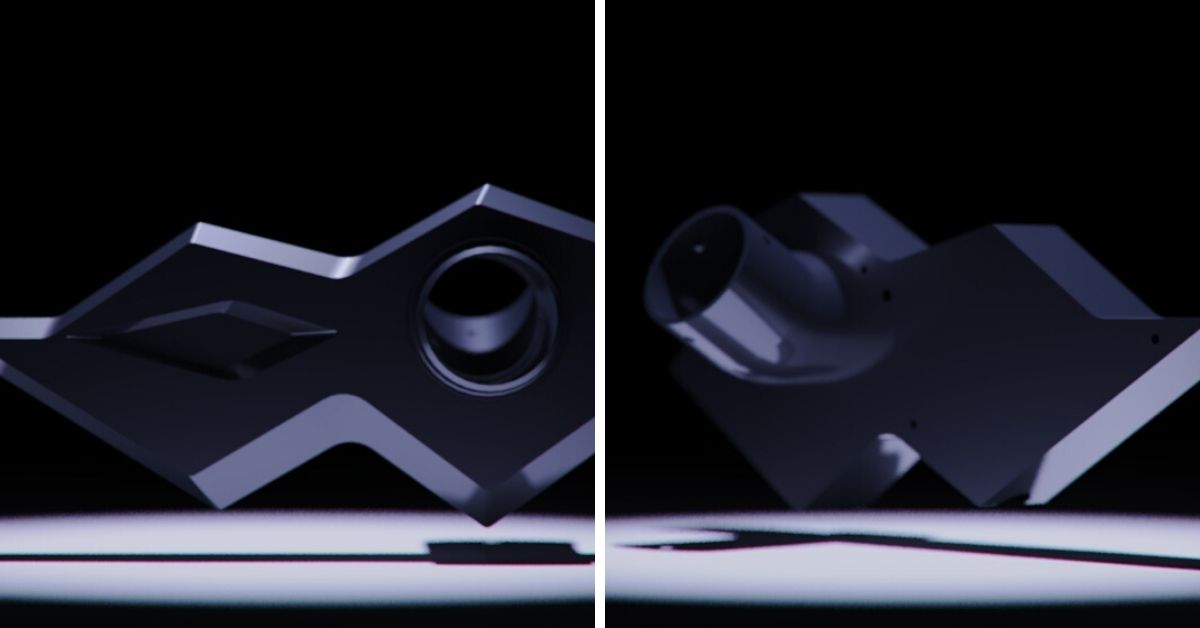 The technology uses a combination of electric energy and wave energy to influence the physical properties of pollutants like PM 2.5 so that they act like a magnet, attracting other particulate pollutants from the ambient atmosphere to get attached to it.
As they grow bigger in size (becoming harmless PM 100, PM 200, etc.) they cannot enter deeper in the respiratory tract. When all the particles come together, they become bigger and heavier and fall to the ground like sand or soil.
The device has to be fitted onto the exhaust tailpipe of one car and it will neutralise the pollution emitted from ten cars or the equivalent pollution from biomass burning or factory chimneys in its vicinity.
"If mounted on all the public vehicles in the city, the hazy air that persists over Delhi year round, will be clear forever. It can transform the polluted cities all over the world into clean breathing places," says Debayan.
"There is no filter or membrane that needs to be changed or replaced every few weeks. It is a retrofit device that can go on for years after being installed on exhaust tailpipe with no additional cost for maintenance or any periodic replacements," he adds.
The device is currently only meant for four-wheelers. However, in future, Debayan is planning to come up with different versions of the device to control other pollution sources like generators, chimneys and so on.
Debayan will soon launch the product in the market. But, before that, he plans to give the device for free to people who are taking steps to protect the environment and conserve the planet.
"The core philosophy behind this invention was to solve the problem with the problem itself. We want them to share their stories on our platform – website, Facebook and social media pages. We will share more information soon," the ex-IIT Kharagpur adds.
Stopping people from purchasing cars to prevent vehicular emissions is not possible and introducing the odd-even policy is only a temporary solution.
Meanwhile, the concept of electric vehicles is fairly new in India as currently, EV account for only one per cent of total vehicle sales as per a survey by the Economic Times. In a scenario like this, Debayan's device comes as a huge relief for cities with high air pollution levels.
Watch the video:
Click here to get in touch with the team.
---
Also Read: This IIT-Delhi Startup's Innovation Tackles Air Pollution for Just Rs 10!
---
Featured Image Source: Flickr
(Edited by Saiqua Sultan)
Tell Us More
We bring stories straight from the heart of India, to inspire millions and create a wave of impact. Our positive movement is growing bigger everyday, and we would love for you to join it.
Please contribute whatever you can, every little penny helps our team in bringing you more stories that support dreams and spread hope.