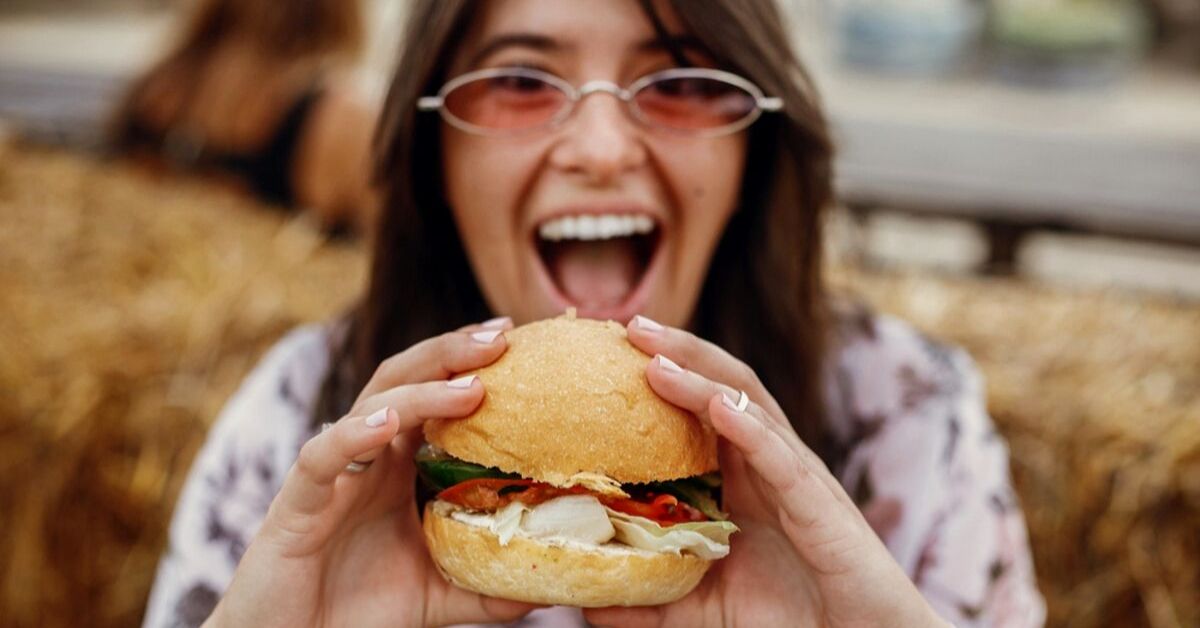 This #WorldHeartDay, eat what your heart yearns and also what's good for it. How, you ask? With these simple, wholesome and gluten-free snack recipes! #Lifestyle #EatHealthy
Plain or piled with toppings, burgers are a surefire way to satisfy the pickiest of eaters⁠—whether it is a house party or a cosy solo lunch.
While it is tempting to pick up a bag of burger patties at the grocery store, it's ridiculously simple to make them at home, from scratch. And, if you want to take the patty a notch higher, and make it healthy (gasp!) we have a recipe that is not just tasty but also super nutritious.
This burger patty is chockful of quinoa⁠—a complete protein known to reduce high blood pressure and lower the risks of heart diseases and diabetes⁠—in addition to seeds and grains. In fact, you can eat it on its own as well.
Try it, today!
Keep these ready: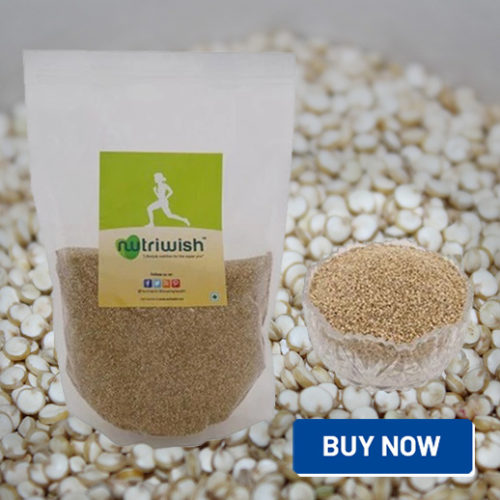 You might want to prepare the ingredients in advance so that there are no nasty last-minute surprises.
A 500-gram pack of gluten-free white quinoa will be a necessity for this recipe. Click here to get the organic protein for just Rs 250.
Gluten-free rolled oats are also an integral part of this recipe. They may be rare in the market so you can get your pack of 500 grams of oats, here.
Additionally, flax seeds will also add to the texture of your patties and infuse them with heart-friendly fibres and omega-3s fatty acids which are similar to the "good" fats found in certain edible fish. Head to this link to get your pack of raw flax seeds for just Rs 240.
A preservative-free tomato sauce is also essential to the recipe. Click on this link to purchase a bottle of it.
You will also need some Himalayan pink salt to add taste to the patties. Here's where you can get a pack.
Ingredients for the patties: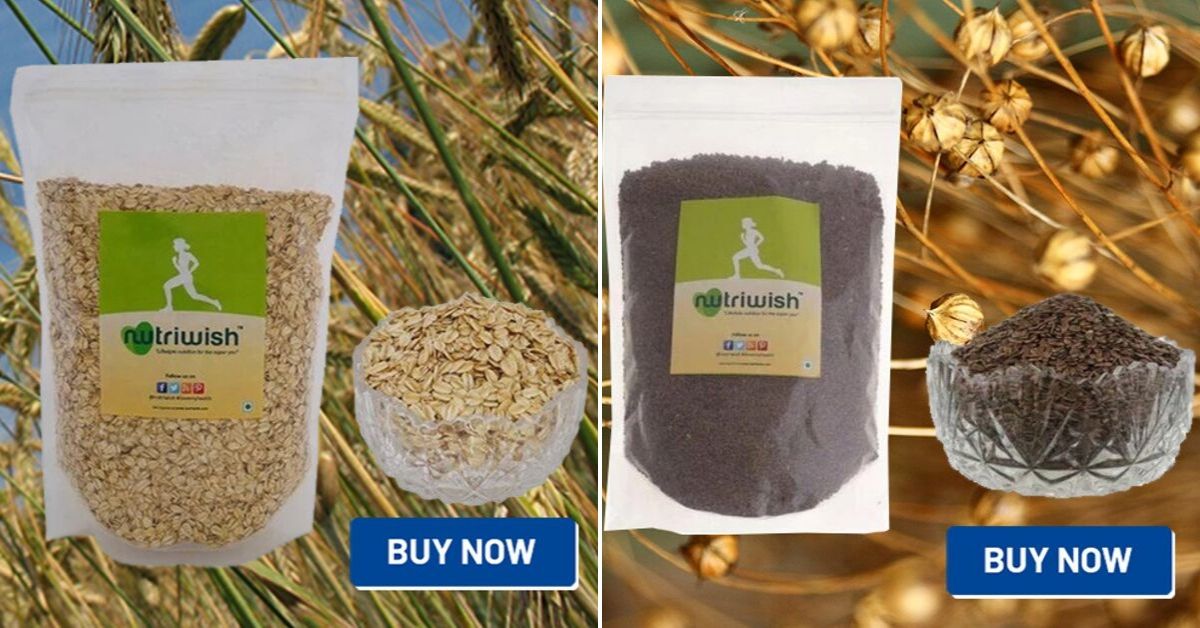 1 cup red lentils
½ cup dry quinoa
⅔ cup red and yellow bell pepper (chopped)
½ onion (chopped)
½ cup rolled oats
¼ cup oat flour
2 tablespoons tomato sauce
3 cloves garlic (minced)
1 teaspoon olive oil (or any vegetable oil)
½ cup coriander
¼ cup jalapenos (optional)
½ teaspoon Himalayan salt
Water (as required)
2 teaspoon ground cumin
Method of preparation: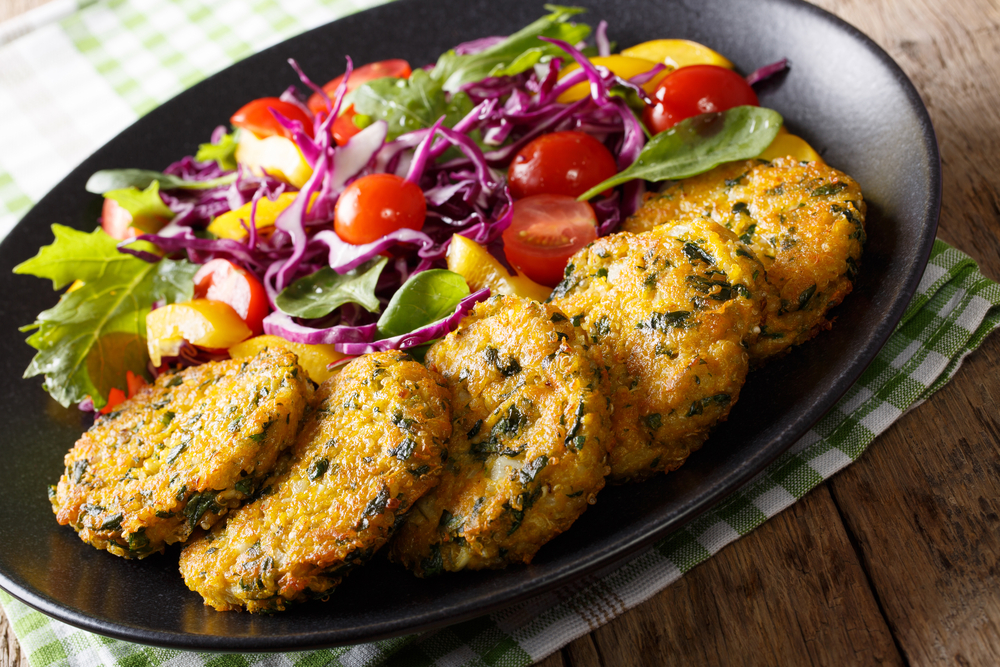 Heat 3 cups of water and add the quinoa and red lentils. Cover the saucepan with a lid and let it boil for about 15 minutes. The aim is for the quinoa and lentils to absorb all the water.
Take the saucepan off the stove once done.
In the meantime, soak the flax seeds in water.
Heat the olive oil in a pan over medium heat. When warmed adequately, add the chopped onions and garlic to it (you can also use garlic paste instead).
Add ¼ teaspoons of the Himalayan salt and saute till the onions are light brown.
Once done, turn off the heat, squeeze the water from the quinoa-lentil mix and add it to the pan. You can also do this in a heatproof bowl instead of the pan.
Mash the mixture until it turns into a paste.
Add bell peppers, coriander, cumin, flax seeds mixture, jalapenos, tomato paste, and ¼ teaspoon Himalayan salt. Mix well.
Now add the rolled oats and oat flour. Stir the mixture well.
Once you are satisfied that your batter has been mixed thoroughly, divide it into six equal parts.
Roll them into flat circles with your hands.
Now, as per your taste, you can shallow fry or bake them.
Serve hot as appetisers or place between two burger buns. Enjoy!
---
You may also like: This Low-Carb Millet Noodle Is the Perfect Solution for Those Hunger Pangs!
---
(Edited by Gayatri Mishra)
Like this story? Or have something to share? Write to us: contact@thebetterindia.com, or connect with us on Facebook and Twitter.