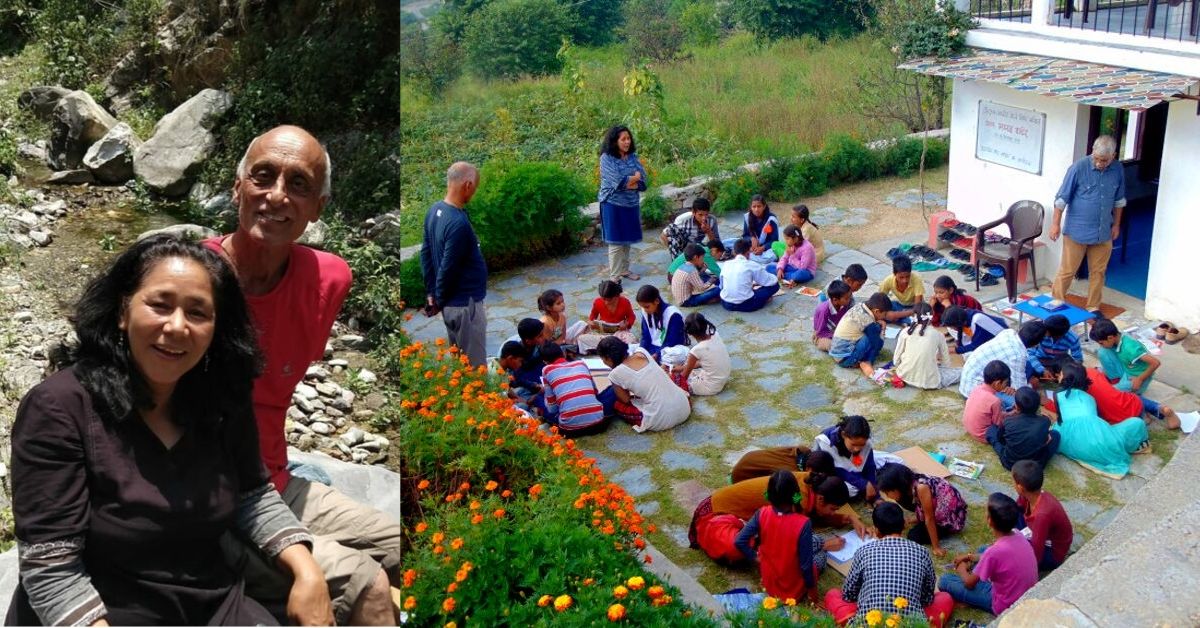 For the children of Seem, education was limited to the pages of hand-me-down textbooks and outdated curriculums. Until a couple threw open the doors of their home to them! #Respect #RealLifeHeroes
The quaint little houses in Nainital's Seem village, appear to be an uncanny depiction of 'Little boxes on the hillside,' the iconic Pete Seeger song. Home to barely 362 residents, literacy is quite a recent concept in this serene mountain hamlet. Schools exist, as per government policy mandates, but as is the case in most remote areas, student attendance and the quality of education are both inadequate. But thanks to Jaya and Atul Shah, there is a a silent literary revolution brewing in Seem, today.
---
Wondering how to engage your kids in a mind game, or send your acquaintances a gift? Check out these quality traditional games.
---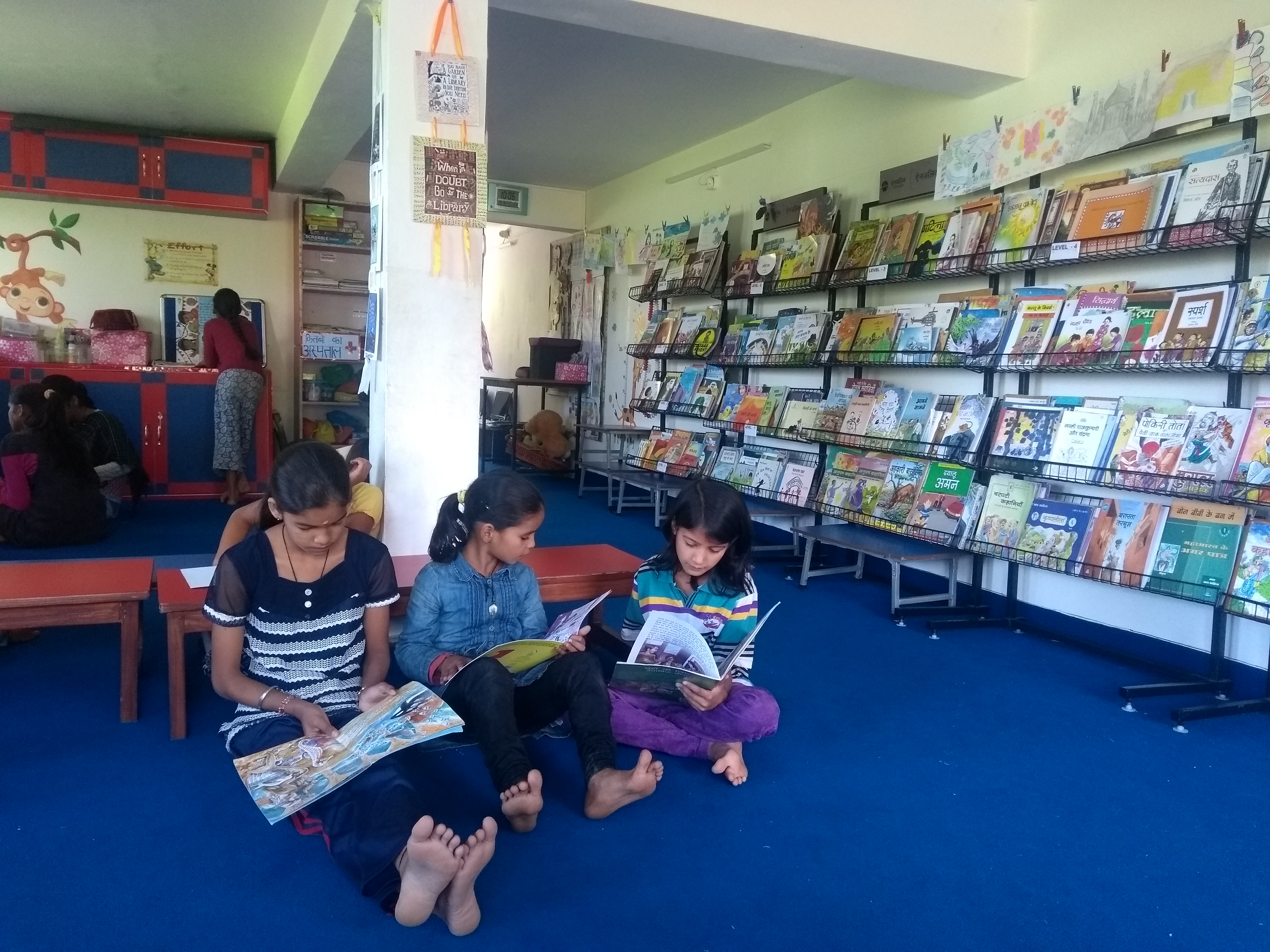 A Makeshift Library
While the little ones and their elder siblings trek for hours along the winding mountain paths to attend school, they have little exposure to the bigger world beyond the towering hills where knowledge and experience are now transmitted in digital codes and algorithms.
It was, therefore, serendipitous that Jaya Shah, a social worker from Mumbai, chose to retire in Seem along with her husband, Atul, in early 2016.
Within a few months, she started noticing how the children were deprived of a wholesome learning experience. Their education was limited to the pages of hand-me-down textbooks and outdated curriculum.
Jaya decided to collect a few children's storybooks and start a makeshift library in one spare room of their bungalow.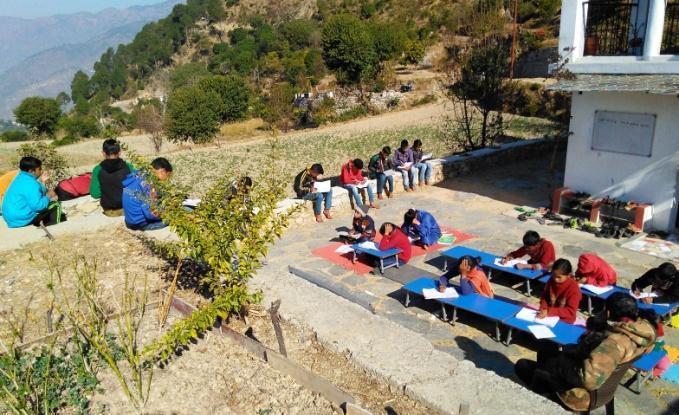 "The idea was to create a cosy space for the kids where they can come and learn while having fun," shares Jaya.
With help from their family and friends, the couple arranged a bookshelf, a soft board and 17 donated books; and opened the doors of the 'library' that very day. Word spread fast. One by one, curious faces started peeping through the doors of this 'alien' place, where they could find colourful books outside their syllabus, read them, and even take a few home!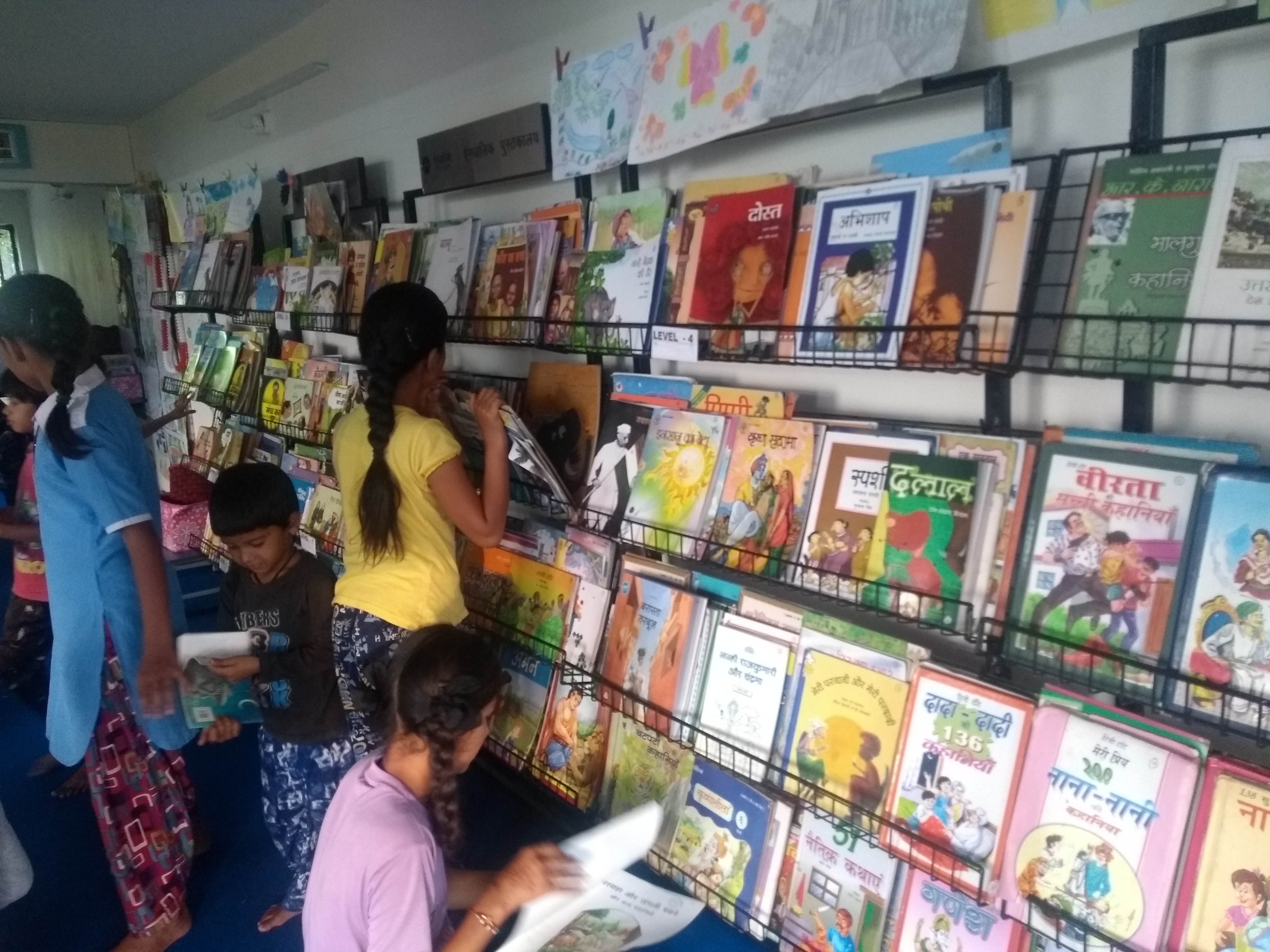 On the first day, the tiny library welcomed 35 kids, who did not take long to tell their friends about this fantastic new place. The following day, 50 children turned up at Jaya's doorstep, all thrilled to explore the library.
Jaya entrusted the children with the task of choosing the perfect name for their dreamland.
"At first, I thought they would come up with a Kumaoni name, but to my utter surprise, they decided to christen their library as 'Happy Children's Library', simply because this place made them incredibly happy," she recounts.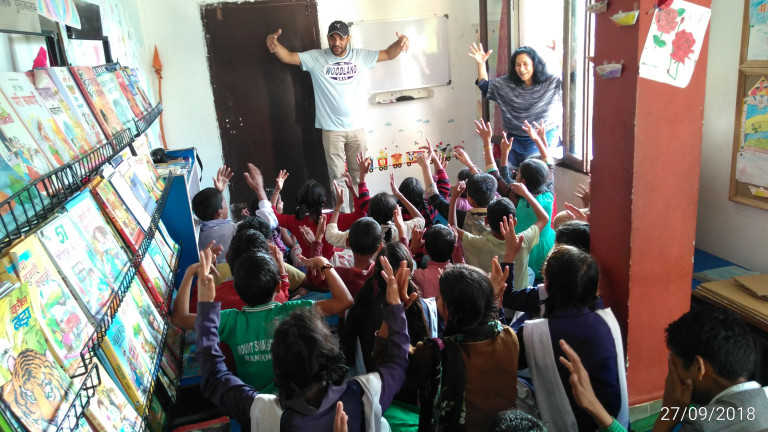 The resources now seemed insufficient, so Jaya reached out to Angelique Foundation, a non-profit foundation known for their immensely popular 'Pustakalaya' or community library project.
With their support, Happy Children's Library was furnished with multiple racks of crisp, new books as well as educational games and puzzles.
Happy Children's Library has found a source of support in Angelique, while funds and book donations from Jaya's friends and acquaintances have kept pouring in.
Acknowledging the steady relationship, Jaishree, an employee with the Angelique Foundation, says, "The locals were so fascinated by Jaya's library that people would visit from miles away. Taking a cue from this, we have built four more community libraries in adjoining village schools."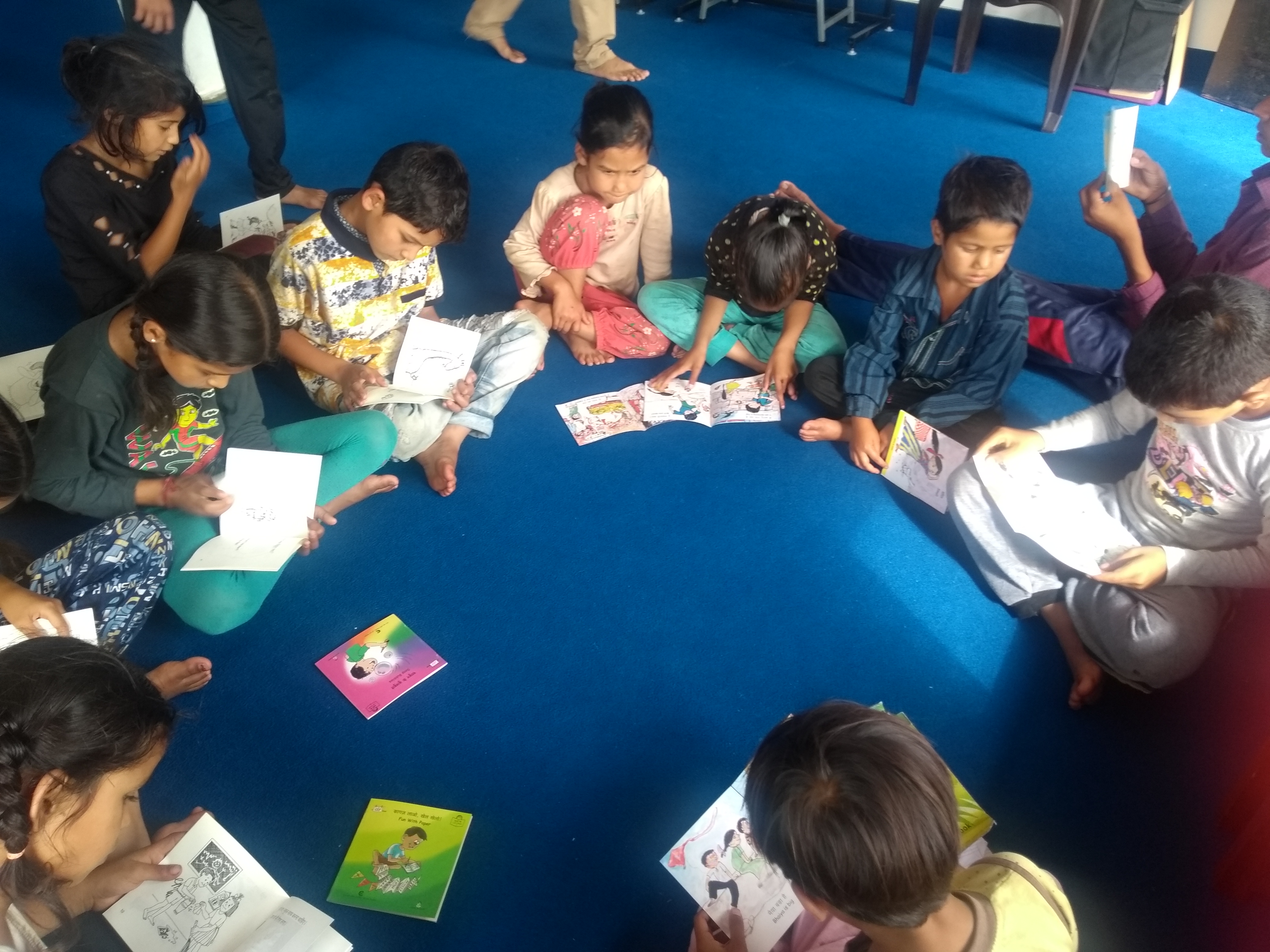 An Endeavour Which Revived a Community
When Jaya started the library in June 2016, little did she know that her small initiative would stand out as a community development endeavour, infusing new life into Seem. The library grew organically as more and more children thronged the site.
"In these sparsely populated villages, it takes little time for word to travel. The children acted as messengers, bringing in their friends from over seven surrounding villages like Dhon, Byasi, Siltona, Jogyari and others. When the older kids came, their younger siblings tagged along. So we had to start including books and games for all ages."
Fast forward today, Jaya's library records an attendance of around 40 kids every day, often surpassing the schools they study in. On special days, when the library hosts any creative workshops or interactive activities, the footfall crosses 60 for sure. Her present book tally stands at a whopping 1400.
"We had to build their interest in reading. So, we ensured that most of the books are in Hindi. It would have been pointless to fill our racks with English fairy tales, which they would hardly relate to."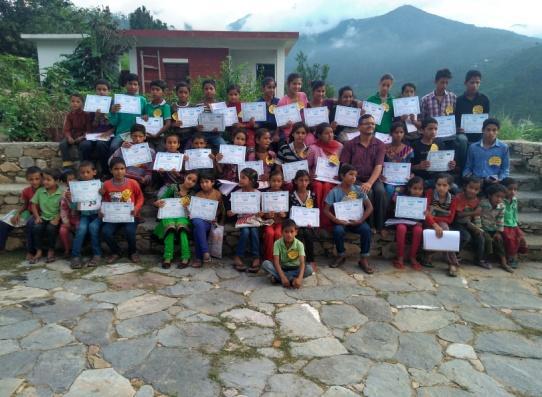 Although, after a while, Jaya herself decided to take the onus of teaching them English. She had years of experience and could design a unique learning system to captivate the children's minds, rather than resorting to dreary textbooks.
The library has now doubled up as a centre for additional learning as well as extra-academic activities. Tuition classes in English and Maths are conducted daily at the library premises, for students from Classes 4-10. While Jaya takes care of the English lessons, Kripal Singh Bisht, a teacher at Garampani government school which is around 13 kilometres from Seem, teaches Maths.
"I teach at the school in the mornings and the library in the evenings," says Bisht. He spoke to The Better India during his commute.
Pausing for breath while hiking along the hilly trails, he adds, "The library has been an extraordinary initiative, madam. Earlier, these village kids had no access to proper education. Now they are learning so many new things, like those big-city schools."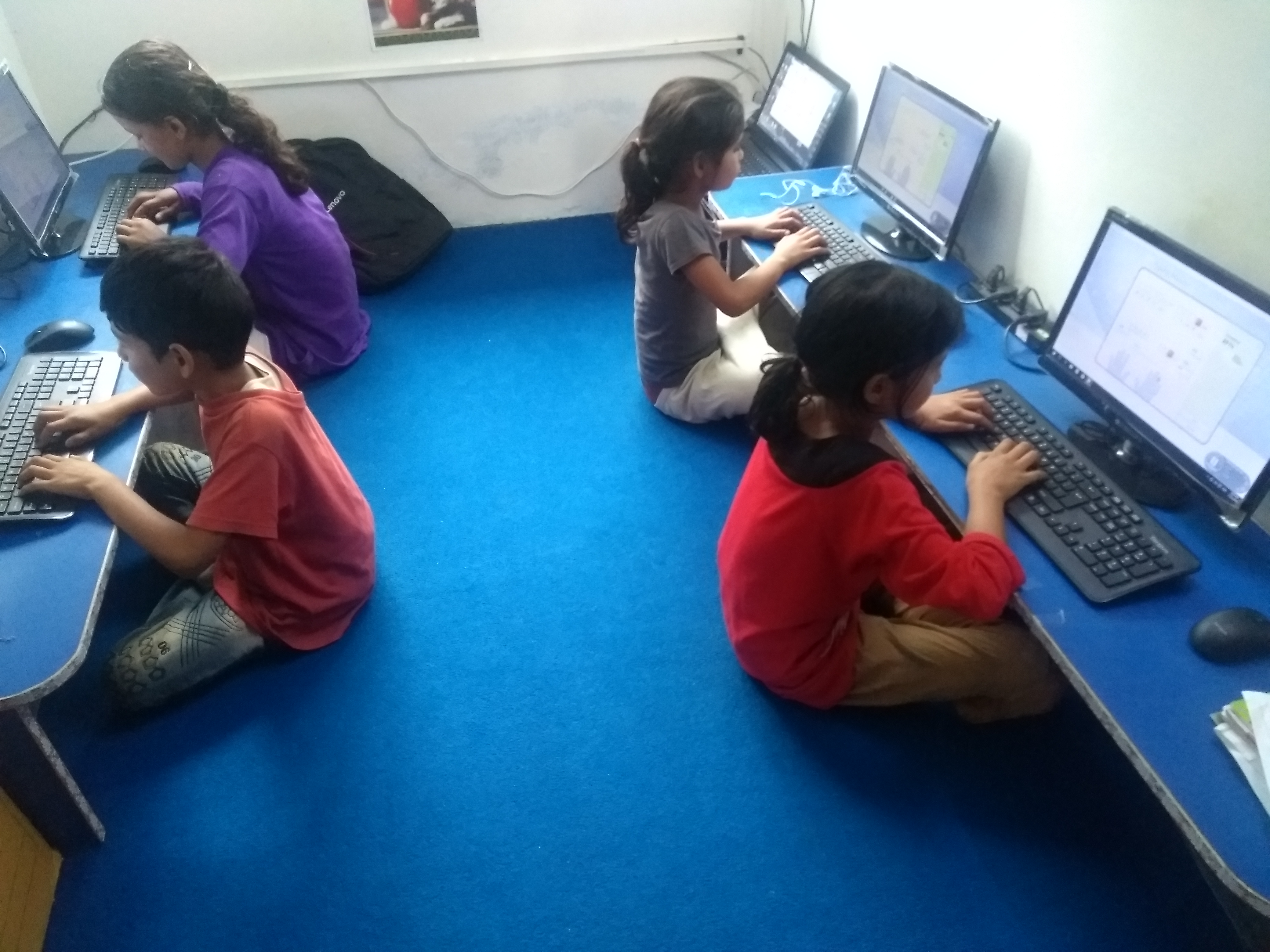 Bisht clarifies what he refers to as 'many new things'. Besides books and tuition classes, Happy Children's Library also organises frequent workshops on diverse subjects⁠—from science, painting to theatre. Experts come from different parts of India and spend a day or two with the children, training them in the nitty-gritty of their crafts. "Adventure camps and excursions are also conducted," he shares.
Jaya's husband, Atul, has set up a digital literacy lab in an adjacent room, where he teaches fundamental computer skills to these kids. Often the local youth and even adult women join in for learning.
In the past one year, Ashutosh Upadhyay from Pratham has organised three science workshops at the library.
"It's heartening to see the enthusiasm of the kids. I try to give them hands-on learning about basic scientific concepts. They often surprise me by making different science models."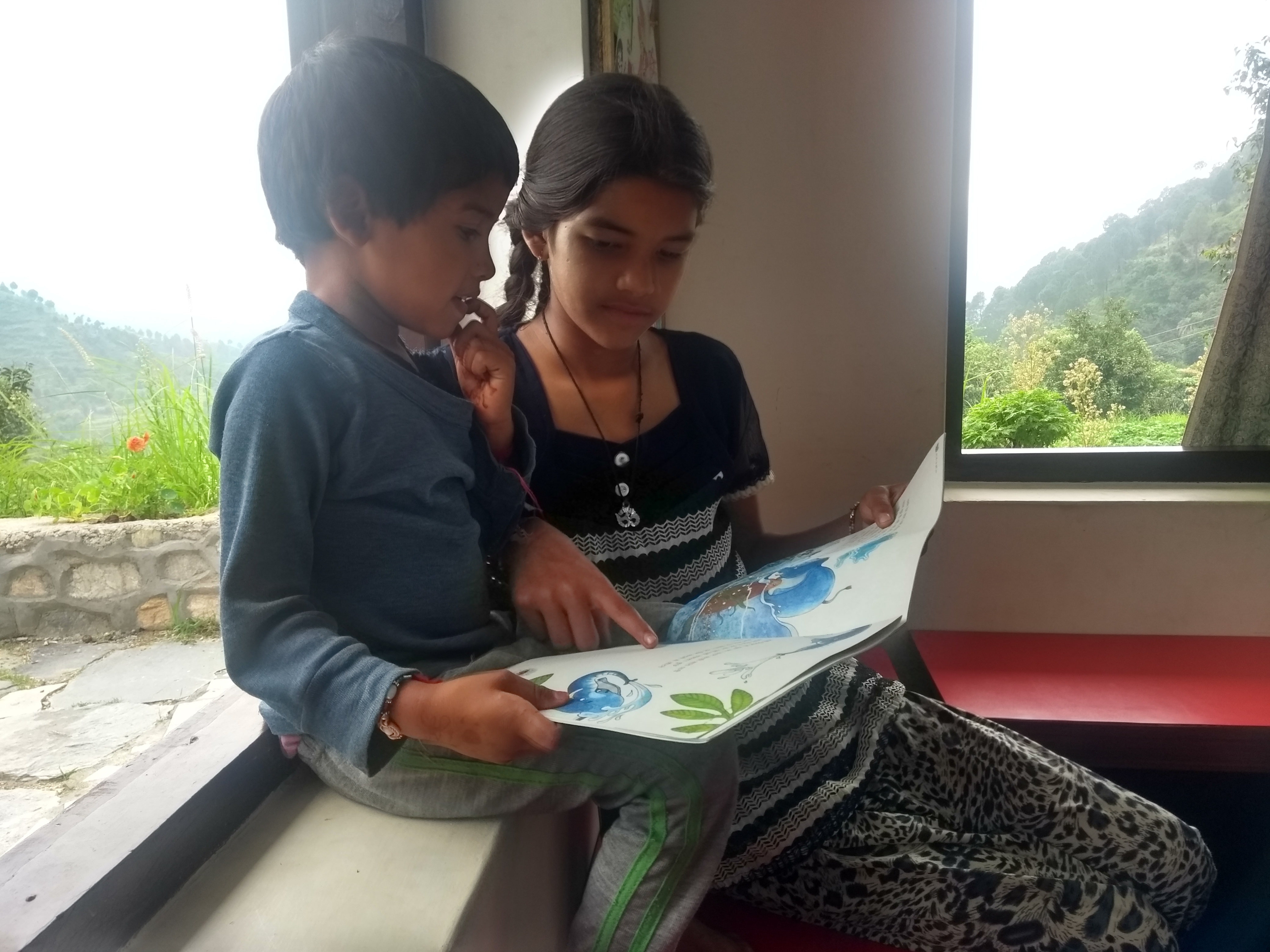 The Tables Have Turned, Thanks to a Library
Life in the mountains involves intense physical labour from daybreak to dusk. The struggle is tougher, especially for the farming families, who have little time to pursue even elementary learning.
One can find two, even three generations of a family who are unlettered. When the children started reading storybooks, they would borrow a book or two for home and read out stories to their mothers and grandparents. Slowly, a culture of literary awareness started sprouting inside these humble homes.
Once it was the grandparents, who would narrate folk-lores and mythical tales to the children. Now the children are explaining scientific concepts to their 'Amu' (grandma) and 'Bubu' (grandpa).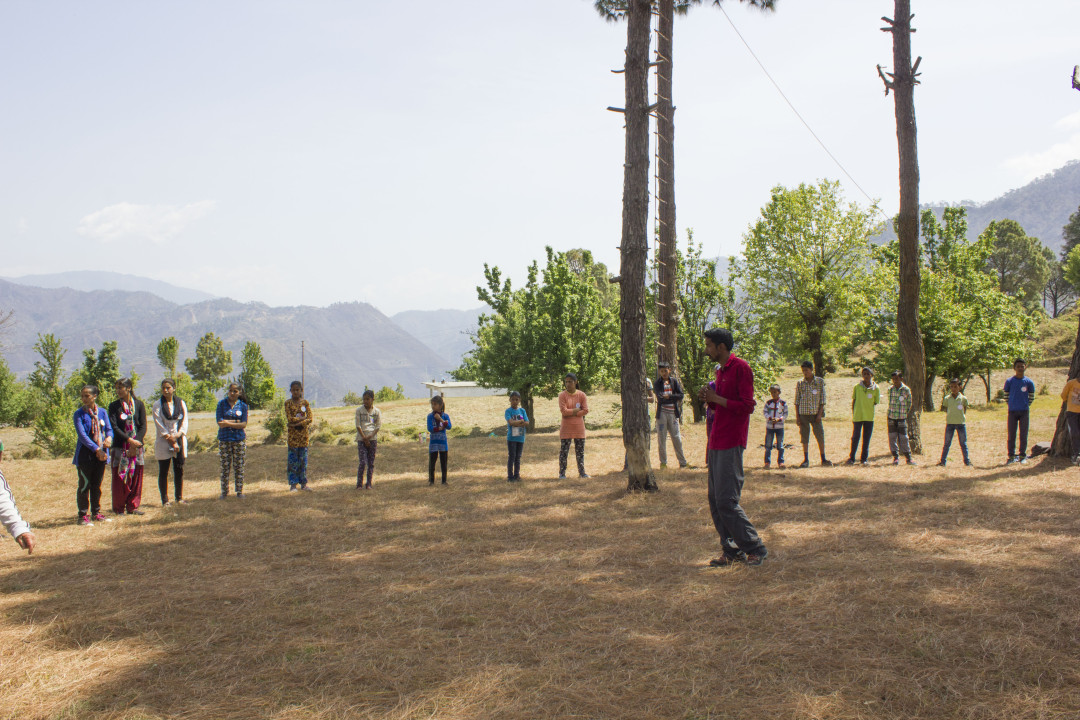 "Before Didi and Dadda came here, we didn't even know what a library was. Now, we can read a lot of different kinds of books and learn about new games. We sometimes take our books to school, and even our classmates and teachers are glad to see these books," shares Abhilasha, a student of Class 8.
Last week, on International Literacy Day, the young members of Happy Children's Library went door to door spreading awareness about literacy. "They even read out stories and gave speeches to the people," Jaya shares proudly.
In sync with The Better India's principle, Jaya believes no effort is small as long as it creates an impact. And as for Happy Children's Library, in just three years, the library has kindled the love for learning among children and adults in these nondescript villages. They have a long, long way ahead of them.
---
Also Read: How a Sexagenarian Couple is Providing Education to Rajasthan's Underprivileged Girls
---
(Edited by Gayatri Mishra)
Like this story? Or have something to share?
Write to us: contact@thebetterindia.com
Connect with us on Facebook and Twitter.